One person of character, the CEO of Merck Kenneth C. Frazier has publicly announced that he is leaving the president's American Manufacturing Council in protest over the republican President Donald Trump's failure to specifically call out White Supremacists groups as being responsible for their incitement of violence this past weekend at their rally being held in Charlottesville, VA.
Where are all other "profiles of courage" stepping up to challenge the president's dereliction of decency?
HERE'S THE REST OF THE STORY…
On August 14, 2017, Rebecca Savransky of The Hill penned the following report, "Merck CEO resigns from presidential council over Trump remarks."
Excerpts:
"An African-American CEO of a major pharmaceutical company has resigned from a presidential council in a direct response to President Trump's remarks about "many sides" being to blame for violence over the weekend in Charlottesville."
"Merck CEO and Chairman Kenneth C. Frazier said he was leaving Trump's American Manufacturing Council, arguing U.S. leaders must "clearly reject expressions of hatred, bigotry and group supremacy."
"Our country's strength stems from its diversity and the contributions made by men and women of different faiths, races, sexual orientations and political beliefs," Frazier said in a statement.America's leaders must honor our fundamental values by clearly rejecting expressions of hatred, bigotry and group supremacy, which run counter to the American ideal that all people are created equal," he continued."
"As CEO of Merck, and as a matter of personal conscience, I feel a responsibility to take a stand against intolerance and extremism."Trump quickly fired back at the CEO, saying Merck would "have more time to LOWER RIPOFF DRUG PRICES."
Trump faced backlash this weekend for denouncing the violence in Virginia but not directly putting blame on any particular group.
"We condemn in the strongest possible terms this egregious display of hatred, bigotry and violence on many sides — on many sides," Trump said at a press conference from his New Jersey golf course.
 UPDATE
: Later in the day (8/14/17), Kevin Plank, CEO of Under Armour also resigned in protest  from the president's American Manufacturing Council.
 His statement: "We remain resolute in our potential and ability to improve American manufacturing," Plank said in a statement. "However, Under Armour engages in innovation and sports, not politics."
"A third chief executive officer Brian Krzanich of Intel also resigned from U.S. President Donald Trump's council of business leaders."
On August 15, 2017, Jill Disis, Robert Mclean and Jethro Mullen of the CNN Money penned the following report, "Trump has now lost 6 members of his manufacturing council since Charlottesville."
Excerpts:
"The number of council members who have quit following Trump's remarks about white supremacists has risen to six after one of the country's most powerful labor union leaders said he was stepping down."
"Richard Trumka, leader of the AFL-CIO, issued a statement on Tuesday saying "I cannot sit on a council for a President that tolerates bigotry and domestic terrorism."
"His resignation came shortly after Trump told reporters on Tuesday that "both sides" were responsible for violence at a white supremacist rally in Charlottesville, Virginia."
"Thea Lee, an economist and former deputy chief of staff at the AFL-CIO, also resigned from the council."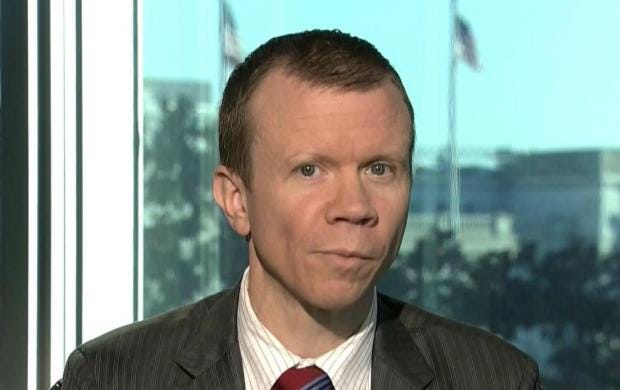 "Scott Paul, head of the Alliance for American Manufacturing, quit Trump's manufacturing council earlier on Tuesday. He said on Twitter it was "the right thing for me to do."
"He joined the CEOs of Merck, Under Armour and Intel, who all left the council Monday. The group, which Trump established in January with about two dozen members, is supposed to meet occasionally to offer the president advice on job growth."
"At least 17 members remain on the council, nine of whom have said this week that they are staying."
"Trump said on Twitter that he has other CEOs ready to step in and that "grandstanders" should not have joined the manufacturing council in the first place."
"The aftermath of the violence at a neo-Nazi and white nationalist rally represents the latest break between Trump, who sold himself as a businessman president, and leaders of corporate America."
"They have also loudly opposed him on immigration and his decision to pull the United States out of the Paris climate agreement."
The number of CEO'S resigning from the president's Business Councils has increased to eight on August 16, 2017. Another CEO announced that she is walking away from President Trump's American Manufacturing Council over Trump's initially muted response to racial violence in Charlottesville, Va., over the weekend that was fueled by groups promoting white supremacy groups. NJ Camden's Campbell Soup Co. CEO Denise Morrison did likewise.
Inge Thulin, the CEO of 3M has also resigned.
Here's the president's response:
For every CEO that drops out of the Manufacturing Council, I have many to take their place. Grandstanders should not have gone on. JOBS!
The president's final coup d'etat has been to disband the CEO Councils under his administration.
Note: This blog was updated on August 16, 2017.