Evangelical Christians, especially white evangelical Christians, were a major source of support for Donald Trump during the 2016 presidential election cycle, when 4 out of 5 white evangelicals voted for him. And these voters continue to be a key part of his base as well as for other political figures facing alarming allegations about their personal conduct, as in the case the Alabama GOP Senate candidate Judge Roy Moore who was an alleged pedophile based on credible reporting.
In both cases, supporters used similar arguments – that the alleged or actual personal conduct of these men, no matter how distasteful,  was less important than their avowed support for causes important to them such as curtailing legal abortion or opposing same-sex marriage or confirming conservative judges.
I have been contending that the mostly White Evangelicals support for issues like abortion have been weaponized and in fact, are not based on principle. Their actions, their fruit prove that they are pro-birth only. And they don't even do this well. For example, the USA suffers the highest percentages of infant mortality rates in comparison to all the other developed countries. This is because poor Mothers do not have the same level of pre-natal and post-natal medical care in the USA that is available in other developed countries around the world.
What concerns me is that these so called Christians who define themselves as Evangelicals are leading others down a trail that has nothing to do with God. They have not really reckoned with the climate President Trump has created in our country which is counter to numerous long held Christian tenets such as NOT turning a blind eye to the actions of racists, NOT denying the science of climate change and thereby delaying/ hindering the implementation of solutions to mitigate for the inevitable negative consequences. As a result, the well-being of our nation is at risk.
These Evangelicals act like a more like a cult than a church. The following tale details their lack of Christian decency to one of their own who dares to disagree with the direction they are taking.
Here's the rest of the story…
On December 17, 2017, Tiffany Stanley of Politico Magazine penned the following report, "This Evangelical Leader Denounced Trump. Then the Death Threats Started." (Jen Hatmaker is one of the most popular religious figures in America—and she is paying a steep price for speaking out for what she believes.)
"Last fall, Jen Hatmaker, a popular evangelical author and speaker, started getting death threats. Readers mailed back her books to her home address, but not before some burned the pages or tore them into shreds. LifeWay Christian Stores, the behemoth retailer of the Southern Baptist Convention, pulled her titles off the shelves. Hatmaker was devastated. Up until that point, she had been a wildly influential and welcome presence in the evangelical world, a Christian author whose writings made the New York Times best-seller list and whose home renovation got its own HGTV series. But then 2016 happened, and, well, of course everything changed."
"During the campaign, as other white evangelicals coalesced around the Republican nominee, Hatmaker effectively joined the coterie of "Never Trump" evangelicals, telling her more than half a million Facebook followers that Donald Trump made her "sad and horrified and despondent." After the "Access Hollywood" tape leaked and prominent evangelical men came to Trump's defense, she tweeted: "We will not forget. Nor will we forget the Christian leaders that betrayed their sisters in Christ for power." Then, in an interview with Religion News Service columnist Jonathan Merritt, she made what was a stunning admission for her evangelical community: She said she supported same-sex relationships."
"There was more. Two weeks after her bombshell interview, Trump won. And Hatmaker's community—at least 80 percent of the white evangelicals in America—had helped put him in office. "What's been really painful and disorienting for me is to realize how far away from my evangelical family I am," she told me in an interview before her Dallas event. "I thought we had a lot more common ground." The fissures within Christianity became trenches, with men and women like Hatmaker, as well as Christians of color, left on the losing side. Hatmaker's career was on the line, but so was her very sense of self, and the essence of her life and work—most importantly, her faith."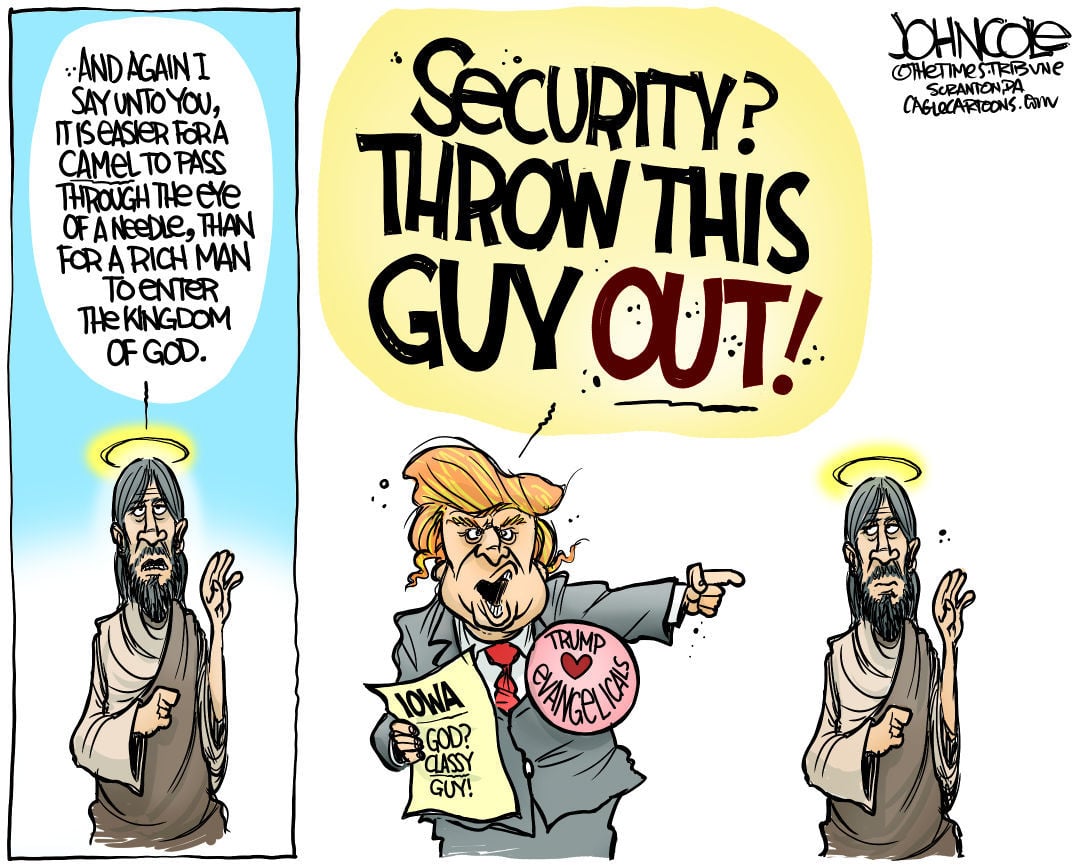 "This year I became painfully aware of the machine, the Christian Machine," she wrote in April on her blog. It was Good Friday, a somber day for Christians to observe the crucifixion of Jesus. Hatmaker wrote that she understood now the machine's "systems and alliances and coded language and brand protection," not as the insider she had long been, but "from the outside where I was no longer welcome." During the election season, she added, the "Christian Machine malfunctioned." It laid bare the civil war within her Christian community."
"Even the Southern Baptist Convention's Russell Moore, who leads that denomination's public policy arm and was perhaps the most famous Never Trump evangelical, was forced to go on a kind of apology tour after the election in order to keep his job."
"Hatmaker, meanwhile, has not backed down. She has kept talking to her followers, many of them white and generally conservative Christian women, about supporting gun control, Black Lives Matter and refugees. At a time when the white evangelical share of the American electorate is on the decline, Hatmaker is out with a best-selling book, a top-rated podcast and a speaking tour that's selling out."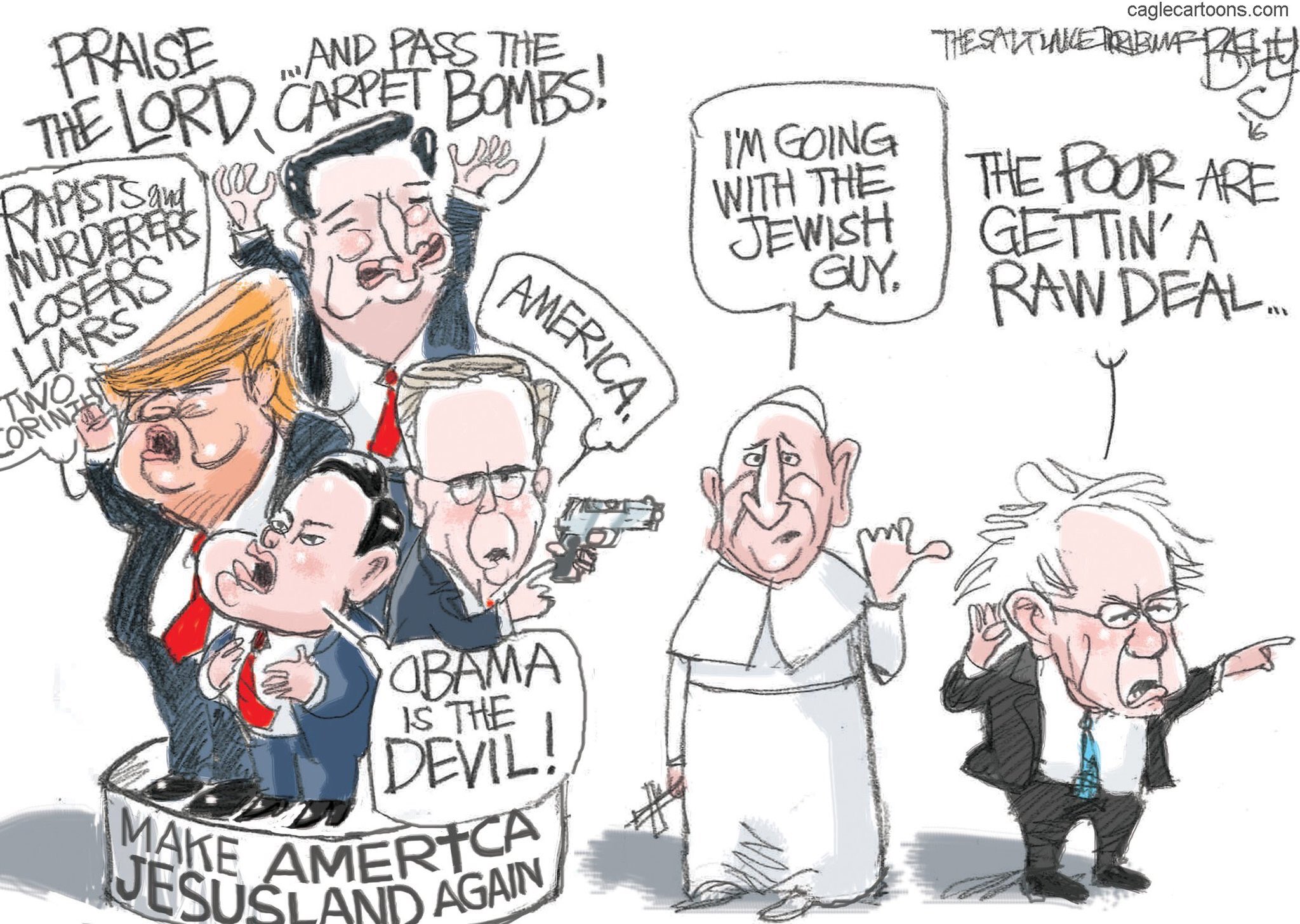 "Whether that influence stands a chance at countering the white evangelical alliance with Trump, or translates to political activism at all, remains to be seen. Hatmaker's name is not well known in Washington circles. Women like her do not crown primary picks in Iowa or direct money to super PACs. But they can, and she does, have much larger grass-roots followings than many religious right leaders."
"In a faith tradition that often limits leadership opportunities for women, Hatmaker has built a brand outside denominational boundaries. For her supporters, it means she is free to speak her mind, and to speak up for a Christian constituency that finds itself at odds with the politically minded evangelical leaders welcomed at the White House."
"For me," Hatmaker says, "it's not as base as, 'I'm just going to keep being political for the sake of it,' so much as it is that all of this policy, all of this rhetoric, all of this leadership, it affects real live human people. That, for me, is where I am no longer comfortable remaining silent."
Link to story:  This Evangelical Leader Denounced Trump. Then the Death Threats…
This blog was updated on 12/27/17.