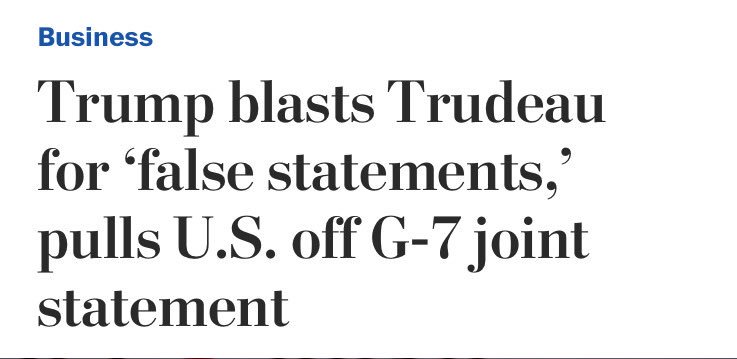 The republican President Donald J. Trump couldn't stand having been reasonable in his original endorsement of the 2018 G7 summit countries' leaders having agreed on a final statement. After he left this conference on his way to Singapore to prepare for the June 12 meeting with N Korea's leader, Kim Jong-Un, he reneged by tweet on his commitment to join in the signing of the G7 leaders' consensus statement.
He made sure to blame the host of the 2018 G7 summit, Canada's Prime Minister Justin Trudeau for his attitude adjustment because the prime minister dared to announce the start of retaliatory tariffs in response to President Trump's imposition of tariffs on aluminum and steel tariffs on our neighbors Canada and Mexico and our allies.
Soon after President Trump's petulant tweet, Prime Minister Trudeau's office released a press statement saying "the prime minister said nothing he hasn't said before — both in public and in private conversations with the president." 
So, now we know that President Trump lied again about the reason for his ungracious rebuff. He just didn't have the guts to take this stance while he was present with of leaders of Canada, Japan, Italy, UK, France, and Germany.
His negotiating skills involves the "art of bullying." He expects to be able to arbitrarily impose tariffs on our neighbors and allies on the basis of US national security interests without them acting in kind."
President Trump began his reality TV show right at the start of the G7 summit as he proclaimed his support for re-adding Russia onto the G7 group. (Russia was removed from the G8 after it invaded and annexed Crimea, in 2014.)
It is my belief that President Trump is fulfilling Russia's goal to drive a wedge between the USA and our European allies.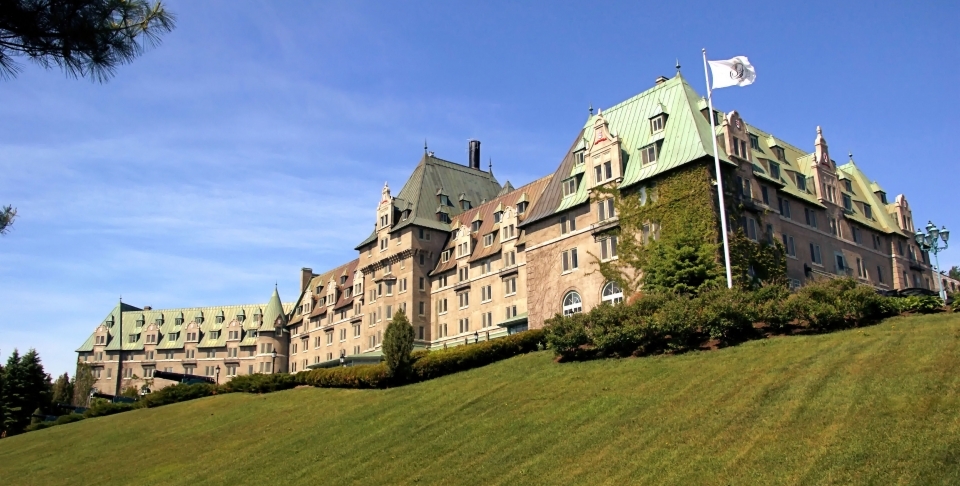 Here is the rest of the story…
On June 9, 2018, AP via CBS News published the following report, Trump retracts his endorsement of G7 final statement
President Trump retracted his endorsement of the final statement from the G7, tweeting afterward he had instructed representatives "not to endorse" it. He blamed Canadian Prime Minister Justin Trudeau's statement afterward that Canada will not be "pushed around" and will go through with retaliatory tariffs.
"Canadians, we're polite, we're reasonable, but we also will not be pushed around," Trudeau said.
Mr. Trump responded directly to this statement in a tweet Saturday evening, writing that Trudeau "acted so meek and mild" and then held the press conference afterward criticizing the U.S.
Mr. Trump, who arrived at the summit late, left early Saturday, departing for Singapore for his summit with North Korean leader KimJong Un. Mr. Trump declared tariffs were the most important topic at the G7 summit, blasting ally nations for what he sees as them taking advantage of the U.S. He said other nations have been treating the U.S. like the "piggy back that everybody's robbing." Mr. Trump also warned that retaliating against the U.S. tariffs would be a "mistake," suggesting that the U.S. might just not deal with countries who fail to treat the U.S. at his standards.
Trudeau on Saturday said the U.S., Canada, Britain, France, Germany, Italy and Japan figured out "consensus language" they could all agree to. Trudeau says what the leaders did this weekend was "roll up our sleeves" and figure out language they could agree to on a broad range of issues.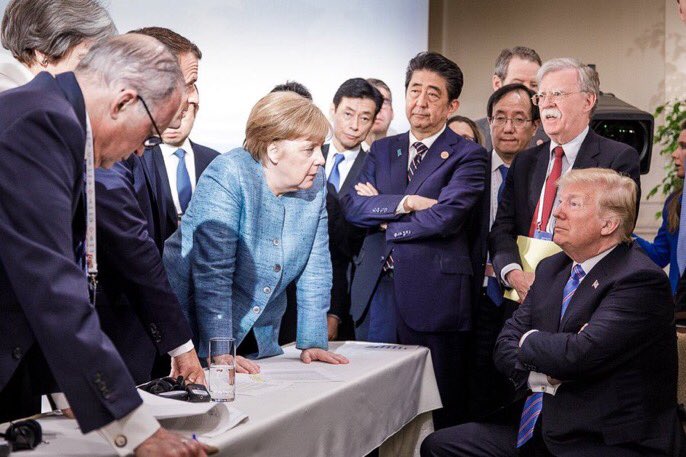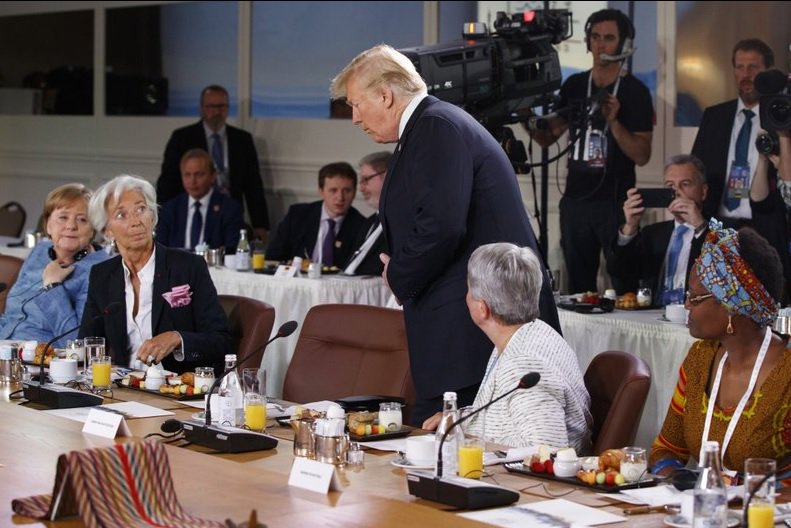 "On his way to Singapore Saturday, Mr. Trump tweeted that he thinks fair and reciprocal trade will happen."
"The United States will not allow other countries to impose massive Tariffs and Trade Barriers on its farmers, workers and companies," Mr. Trump continued. "While sending their product into our country tax free. We have put up with Trade Abuse for many decades — and that is long enough."