Dear America, "We the people" have to look at the forest instead of single trees.
Picture:
Once upon a time there was this grand leader who ruled by fear, killed his critics and political opponents. He was clever at executing short term strategies to attain a goal without considering the long term consequences that could cost him, his country.
He became very upset at Western countries especially the USA for interfering with his plans to have access to a warm water port by force, like in Crimea, Ukraine in 2014 and in Georgia in 2008 or his adventurism in Syria in 2015 to insure access to Russia's naval base in Tartus. Around 2014 is when the US plus the other NATO countries imposed sanctions on Russia. The Russian economy took a bad hit in part because of these sanctions but also, its number one commodity product, oil prices took a dive.
Instead of figuring out a constructive way to deal with the G8 countries at the time in 2014 to come up with a solution to where Russia had permanent access to a close-by warm water naval base, he acted on his pathological fear, that all the other countries were out to get him.
See: Putin's Long-Term Plans For The Crimea And Ukraine – Forbes/ 2014
President Putin's anger, against the West has been based on compendium of slights developed over many years, some real and some imagined.
See: Why Vladimir Putin is Angry with the West Understanding the Drivers .baks.bund.de /sites 2017…
See: The Seething Anger of Putin's Russia – The Atlantic /2014
He started implementing his revengeful strategy by targeting countries that he blamed most for his problems like the UK and the USA. He developed ties with right wing organizations to cause havoc in these western countries and to sow the seeds of discord and division. Playing on the anti-immigration sentiment in these nations, President Putin identified a key wedge issue.
Thus the world is dealing with the UK's Brexit problems. But after this one success, there was no way that President Putin was about to let the USA off the hook. He identified US right wing groups to where he started developing ties like with the NRA National Rifle Organization and also with Christian Evangelicals.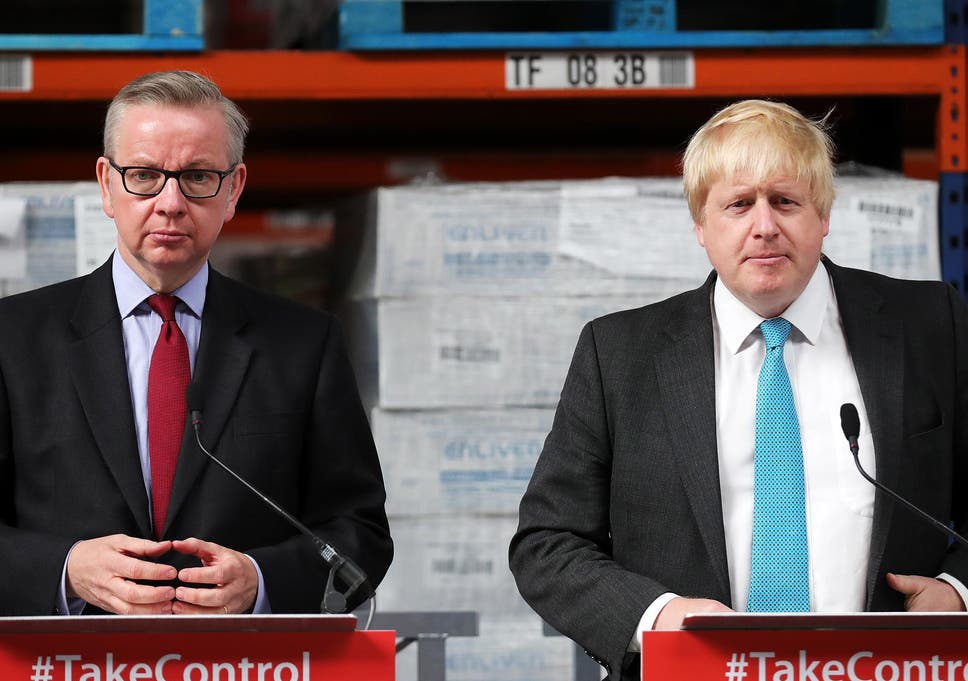 Do not just look at the tree of Evangelicals voting for President Trump simply because he promised to place conservative pro-life justices on the Supreme Court. For example, they are also strongly against same sex marriages. It was this group who supported their Jewish conservative members to have the US embassy in Tel Aviv moved To Jerusalem. Why do you think President Trump banned transgender soldiers from being able to serve their country? Why did President Trump pick on a political wedge issue like NFL football player kneeling during the playing of the national anthem.
Consider how these 2 groups along with conservative Jewish followers, plus those who belong to racist groups, and plus those who are hard-line anti-immigration zealots, are glued to the president's base to where these voters can't be budged no mater what the republican President Donald Trump does.
White Christian Evangelicals alone comprise about 35% of the president's supporters. The president's base consists of about 37% of American voters.
The above picture also explains why the GOP members in the US Congress do not dare to speak truth to power to their leader, or they will find themselves out of a job faster than a speeding bullet. In addition, many of these same republicans are beholden to groups like the NRA and Evangelical Christians.
In short, there is more to the republican President Donald J. Trump catering to his base than meets the eye.
Below is a must read Washington Post story that was published over a year ago but it is very relevant to today's news.
Here is the rest of the story…
On April 13, 2017, Rosalind S. Helderman and Tom Hamburger of the Washington Post penned the following post, "Guns and religion: How American conservatives grew closer to Putin's Russia"
Excerpts:
"Growing up in the 1980s, Brian Brown was taught to think of the communist Soviet Union as a dark and evil place."
"But Brown, a leading opponent of same-sex marriage, said that in the past few years he has started meeting Russians at conferences on family issues and finding many kindred spirits."
"Brown, president of the National Organization for Marriage, has visited Moscow four times in four years, including a 2013 trip during which he testified before the Duma as Russia adopted a series of anti-gay laws."
"What I realized was that there was a great change happening in the former Soviet Union," he said. "There was a real push to re-instill Christian values in the public square."
"A significant shift has been underway in recent years across the Republican right."
"On issues including gun rights, terrorism and same-sex marriage, many leading advocates on the right who grew frustrated with their country's leftward tilt under President Barack Obama have forged ties with well-connected Russians and come to see that country's authoritarian leader, Vladimir Putin, as a potential ally."
The attitude adjustment among many conservative activists helps explain one of the most curious aspects of the 2016 presidential race: a softening among many conservatives of their historically hard-line views of Russia. To the alarm of some in the GOP's national security establishment, support in the party base for then-candidate Donald Trump did not wane even after he rejected the tough tone of 2012 nominee Mitt Romney, who called Russia America's No. 1 foe, and repeatedly praised Putin.
"The burgeoning alliance between Russians and U.S. conservatives was apparent in several events in late 2015, as the Republican nomination battle intensified."
"About the same time in December 2015, evangelist Franklin Graham met privately with Putin for 45 minutes, securing from the Russian president an offer to help with an upcoming conference on the persecution of Christians. Graham was impressed, telling The  Washington Post that Putin "answers questions very directly and doesn't dodge them like a lot of our politicians do."
"The growing dialogue between Russians and U.S. conservatives came at the same time experts say the Russian government stepped up efforts to cultivate and influence far-right groups in Europe and on the eve of Russia's unprecedented intrusion into the U.S. campaign, which intelligence officials have concluded was intended to elect Trump."
"Russians and Americans involved in developing new ties say they are not part of a Kremlin effort to influence U.S. politics. "We know nothing about that," Kremlin spokesman Dmitri Peskov said. Brown said activists in both countries are simply "uniting together under the values we share."
"It is not clear what effect closer ties will have on relations between the two countries, which have gotten frostier with the opening of congressional and FBI investigations into Russia's intrusion into the election and rising tensions over the civil war in Syria."
"But the apparent increase in contacts in recent years, as well as the participation of officials from the Russian government and the influential Russian Orthodox church, leads some analysts to conclude that the Russian government probably promoted the efforts in an attempt to expand Putin's power."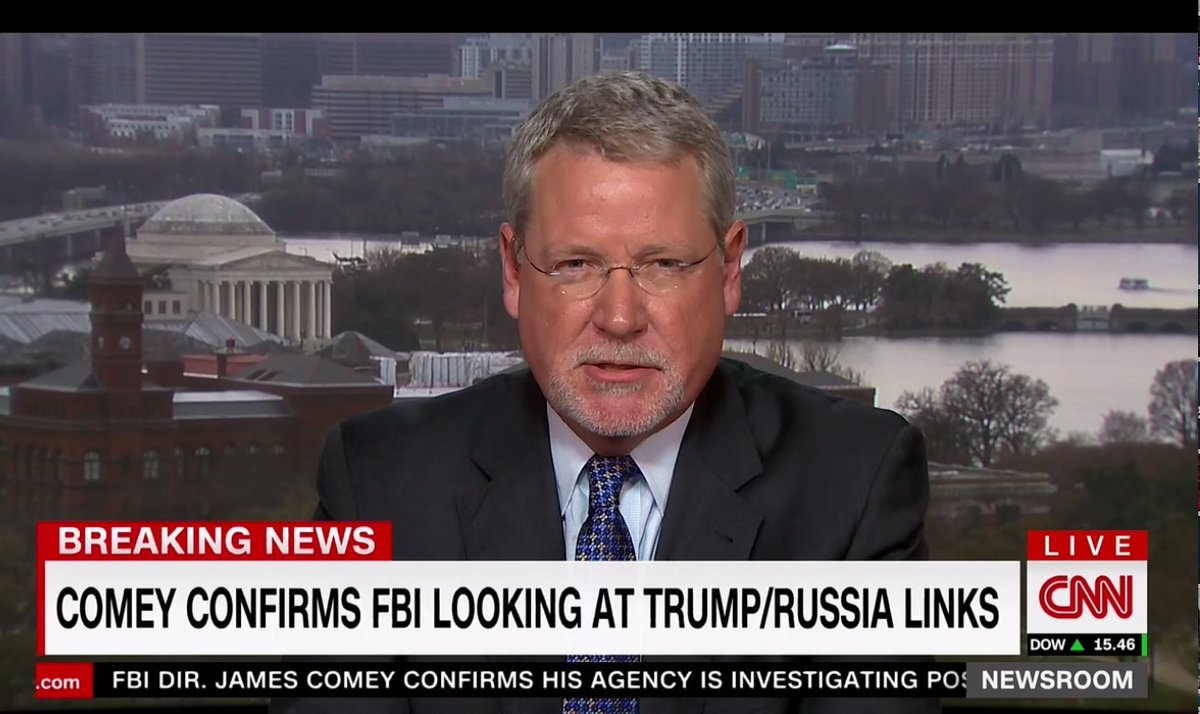 "Is it possible that these are just well-meaning people who are reaching out to Americans with shared interests? It is possible," said Steven L. Hall, who retired from the CIA in 2015 after managing Russia operations for 30 years. "Is it likely? I don't think it's likely at all." . . . My assessment is that it's definitely part of something bigger."
"Interactions between Russians and American conservatives appeared to gain momentum as Obama prepared to run for a second term."
"At the time, many in the GOP warned that Obama had failed to counter the national security threat posted by Putin's aggression."
"But, deep in the party base, change was brewing."
"At least one connection came about thanks to a conservative Nashville lawyer named G. Kline Preston IV, who had done business in Russia for years."
"Preston said that in 2011 he introduced David Keene, then the NRA's president, to a Russian senator, Alexander Torshin, a member of Putin's party who later became a top official at the Russian central bank. Keene had been a stalwart on the right, a past chairman of the American Conservative Union who was the NRA's president from 2011 to 2013."
"Torshin seemed a natural ally to American conservatives."
"A friend of Mikhail Kalashnikov, revered in Russia for inventing the AK-47 assault rifle, Torshin in 2010 had penned a glossy gun rights pamphlet, illustrated by cartoon figures wielding guns to fend off masked robbers. The booklet cited U.S. statistics to argue for gun ownership, at one point echoing in Russian an old NRA slogan: "Guns don't shoot — people shoot."
"Torshin was also a leader in a Russian movement to align government more closely with the Orthodox church."
"The value system of Southern Christians and the value system of Russians are very much in line," Preston said. "The so-called conflict between our two nations is a tragedy because we're very similar people, in a lot of our values, our interests and that sort of thing."
"Preston, an expert on Russian law whose office features a white porcelain bust of Putin, said he had told Tennessee friends for years not to believe television reports about the Russian leader having journalists or dissidents killed."
Mementos from various trips to Russia decorate the G. Kline Preston IV's office. (Kyle Dean Reinford/For the Washington Post)"In Russia, Torshin and an aide, a photogenic activist originally from Siberia named Maria Butina, began building a gun rights movement."
"Butina founded a group called the Right to Bear Arms, and in 2013 she and Torshin invited Keene and other U.S. gun advocates to its annual meeting in Moscow."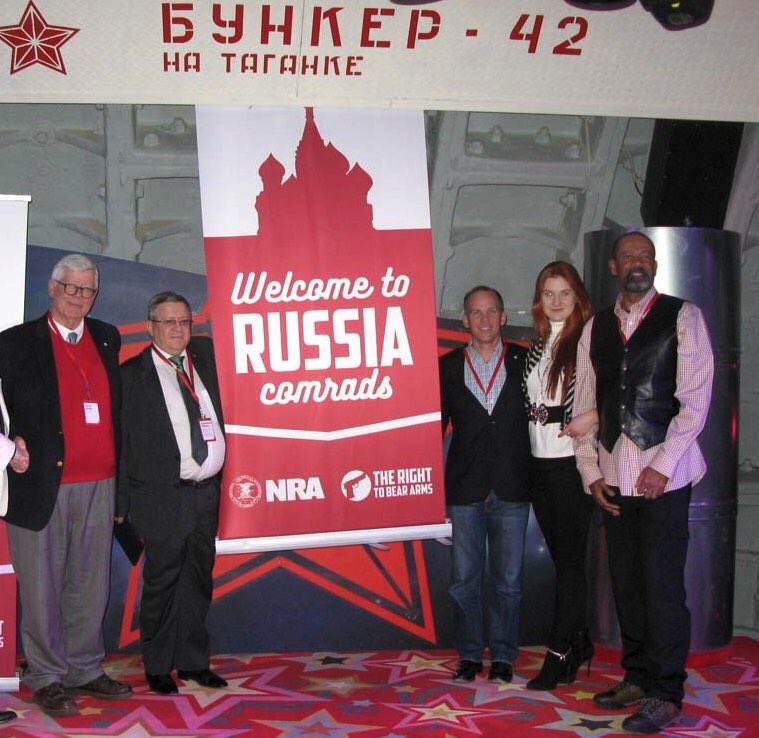 "The event, where about 200 people gathered at Moscow's convention center, included a fashion show in which models donned "concealed carry" garments with built-in pockets for weapons."
One American participant, Alan Gottlieb, founder of the Second Amendment Foundation, recalled that Torshin and Butina took him and his wife out for dinner and gave them gifts that displayed research into their interests — exotic fabric for Gottlieb's wife, a needlepoint enthusiast, and for Gottlieb, commemorative stamps that Torshin received as a member of the Russian legislature.
"They wanted to keep communications open and form friendships," Gottlieb said.
"Butina, now a graduate student at American University in Washington, told The Post via email that her group's cause is "not very popular" with Russian officials and has never received funding from the government or from the NRA. She said she has never worked for the government and added that she and the American activists she has befriended simply share a love of gun rights."
"No government official has EVER approached me about 'fostering ties' with any Americans," she wrote."
"Hall, the former CIA officer, said he was skeptical. He said he did not think Putin would tolerate a legitimate effort to advocate for an armed citizenry, and asserted that the movement is probably "controlled by the security services" to woo the American right."
"When Torshin and Butina attended the NRA's 2014 annual convention, their profiles as scrappy Russians pushing for gun rights were rising. Butina attended an NRA women's luncheon as a guest of one of the organization's past presidents."
"Interviewed by the conservative website Townhall, Butina called the NRA "one of the most world famous and most important organizations" and said that "we would like to be friends with NRA."
"That year's turbulent events — in which Russia's incursion into Ukraine prompted the Obama administration to enact strict sanctions against Moscow — illustrated the Russians' alliance with U.S. gun advocates."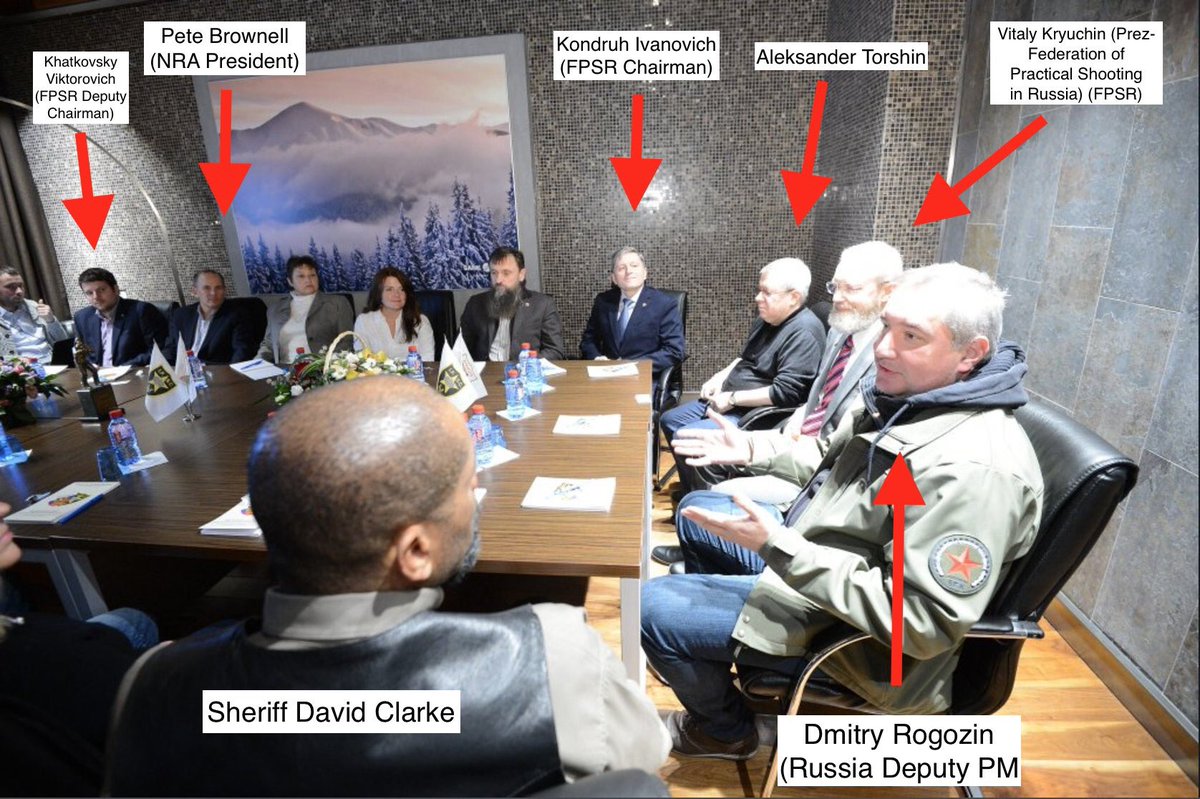 "Butina argued in a Russian interview that firearm sellers in her country, including the popular Kalashnikov, were among the "most impacted" by sanctions, which specifically blocked its assets."
"In Washington, the NRA's lobbying arm blasted the order, saying that such restrictions have "long been used by the executive branch as a means of unilaterally enacting gun control."
"Relationships between Russians and American conservatives seemed to blossom in 2015, as the Republican presidential race geared up."
"Butina posted social-media photos showing how she and Torshin gained access to NRA officials and the U.S. politicians attending events. That April, Butina toured the NRA's Virginia headquarters, and she and Torshin met Wisconsin Gov. Scott Walker (R), then a leading White House contender, at the NRA annual convention. Torshin told Bloomberg last year that he had a friendly exchange with Trump at the 2015 convention and sat with his son Donald Jr. at an NRA dinner the following year."
"In June 2015, as Trump announced his candidacy, Butina wrote a column in the National Interest, a conservative U.S. magazine, suggesting that a Republican in the White House might improve U.S.-Russia relations."
"She wrote that Republicans and Russians held similar views on oil exploration and that cultural conservatives would identify with Putin's party and its aggressive take on Islamic terrorism."
"Butina that summer immersed herself in U.S. politics. In July, she showed up in Las Vegas at FreedomFest, a meeting of libertarians where Trump and Sen. Marco Rubio (R-Fla.), a rival for the GOP nomination, were speaking.:"
"She made her way to a microphone during Trump's speech and asked in accented English, "What will be your foreign politics, especially in the relations with my country?"
"It was the first time Trump had been asked about Russia as a candidate."
"I know Putin and I'll tell you what, we get along with Putin," he said.
"Trump would go on to repeatedly praise the Russian president as a strong leader."
"But Trump, who at the time was considered a long shot for the nomination, echoed a sentiment then bubbling up from some corners of the conservative grass roots — that Putin was a potential friend."
"That was the takeaway for Graham, the North Carolina-based evangelist, after his November 2015 Kremlin meeting with Putin."
"The last time Graham had visited Moscow, with his father, Billy Graham, in the 1980s, the practice of religion was prohibited. On this trip, he said, conditions for Christians in Russia remained difficult. But Graham recalled that Putin listened as he described evangelical Christianity and the challenges facing Christians around the world. Putin explained that his mother kept her Christian faith even during the darkest days of atheistic communist rule."
"He understood," Graham said of the Russian leader."
"Putin offered to help Graham organize an international conference on Christian persecution in Moscow, Graham said. Instead, a Russian delegation is expected when the conference takes place in May in Washington, Graham said."
At the end of 2015, Butina welcomed a delegation to Moscow that included Keene, by then a member of the NRA board, as well as NRA donors."
The group toured a gun manufacturing company and met with Russian Deputy Prime Minister Dmitry Rogozin, who was among the officials sanctioned by the White House following Russia's invasion of Ukraine. Keene told the Daily Beast, which first reported the meeting, that the interaction with Rogozin was "non-political" and consisted of touring the headquarters of a shooting group that Rogozin chairs.
After Trump's victory, Torshin returned to the US with a delegation of prominent Russians to attend the annual National Prayer Breakfast in Washington in February."
Link to entire lengthy article: Guns and religion: How American conservatives grew closer to Putin/ 2017′
See:[Trump vows to come through for NRA]
See: The emerging alliance between Putin and Trump's God squad/ ThinkProgress 2017 …