Why is it that there are those experts who keep touting the concept of testing, testing and more testing of the US population with regards to the US spring 2020 coronavirus COV-19 pandemic?
Recent studies support this axiom. When a 100% of a peoples in a given location have been tested for the COV-19 bug, and when the vast majority of those who have tested positive (almost 14% out of total of 15%) are absolutely asymptomatic / showing no symptoms whatsoever of carrying this virulent virus, then it becomes obviously crucial that as many Americans as possible be directed to undergo both the diagnostic test and that for the existence of COV-19 viral antibodies. The experts cannot tell us for how long asymptomatic COV-19 carriers can innocently spread this bug to others because they don't know.
Based on the above model, it's possible that over 30 million folks living in the USA have been infected by the coronavirus COV-19 bug but are asymptomatic, and while they are going about their daily lives, they are infecting others who could become deadly ill from this virulent infection.
And this is why epidemiology experts are pushing for widespread contact tracing for everyone who tests positive for having the COV-19 bug.
As per a 4/17/2020 Forbes report by Bruce Y. Lee, "To Help Stop COVID-19 Coronavirus, What Is Contact Tracing, How Do You Do It"
Excerpts:
What (are) the Centers for Disease Control and Prevention (CDC) and different public health officials are talking about about when they are referring to contact tracing. It is a public health technique that's been around for a long time.  (But) it is what's needed to help tackle the COVID-19 coronavirus pandemic.
In (a) tweet (Healthcare), Robert R. Redfield, MD, Director of the CDC, indicated that contact tracing will be an important part of the response strategy to the COVID-19 coronvirus, otherwise known un-affectionately as the severe acute respiratory syndrome–related coronavirus-2 (SARS–CoV-2):
The concept of contact tracing is fairly straightforward. When someone is discovered to be infected with a certain pathogen (that is, a certain disease-causing microbe), you then try to determine everyone whom that person may have had effective contact with while the person has been infectious. And everyone means everyone.
If you refer to this person as the index case, which is the person of interest who may be spreading a disease, the goal then is to identify everyone whom that index case may have already infected. It can also identify who may have infected the index case in the first place so that you can possibly do a contact tracing for the person who infected the index case. All of this will allow you to draw a map or diagram of who infected whom. Or who was infected by whom. Such a diagram can then help determine what needs to be done next to prevent the pathogen from spreading any further by isolating, quarantining, or treating all of those who may be infected before they can spread the microbe to others. "
As per 04/15/2020 Live Science report by Rachael Rettner, "Surprising number of pregnant women at NYC hospitals test positive for COVID-19″
Excerpts:
"A surprising number of pregnant women delivering babies at two New York City hospitals tested positive for COVID-19 without showing symptoms, according to a new study."
"The findings suggest that the true rate of COVID-19 infection in the city overall could be much higher than thought."
To prevent the spread of COVID-19 in the hospital setting, doctors at Columbia University Irving Medical Center and New York-Presbyterian Allen Hospital recently implemented universal COVD-19 screening for all pregnant women admitted to their hospitals for delivery."
"Between March 22 and April 4, those hospitals screened 215 pregnant women for SARS-CoV-2 (the virus that causes COVID-19), and 33 women, or 15%, tested positive. Of these who tested positive, 29 women — or nearly 14% — showed no symptoms."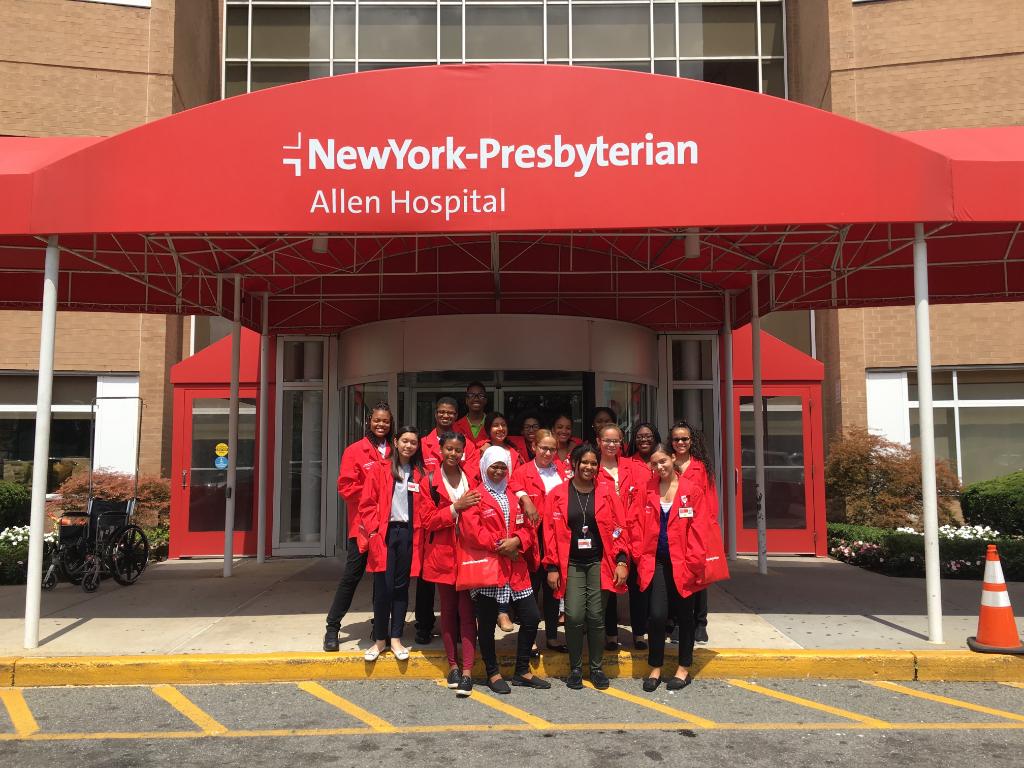 "More than one of eight asymptomatic patients who were admitted to the labor and delivery unit were positive for SARS-CoV-2," the authors wrote in their paper, published Monday (April 13) in The New England Journal of Medicine."
"Because the study included only pregnant women in New York City, the results may not apply to the general population."
"Pregnant women are known to be at increased risk for certain infections, such as the flu, but it's unclear if they are at higher risk of contracting COVID-19. However, based on current information, pregnant women seem to have the same risk of COVID-19 infection as adults who aren't pregnant, according to the Centers for Disease Control and Prevention."
"Some doctors not involved with the study said the findings suggest a high rate of infection in the general population in areas with lots of COVID-19 cases. (With more than 200,000 confirmed cases of COVID-19, New York has by far the highest number of coronavirus cases in the U.S.)"
"This study suggests that in hot spots like New York City, the level of #COVID19 exposure … could be high," Scott Gottlieb, former Commissioner of the U.S. Food and Drug Administration, posted on Twitter on Monday (April 13). "Not the 50%-66% needed to confer herd immunity, but much more than 10%." (Herd immunity refers to the idea that once a certain number of people have experienced a disease and developed immunity to it, that protection extends to a larger population.)
The authors added that "the true prevalence of infection may be underreported because of false negative results of tests to detect SARS-CoV-2."
Overall, the findings underscore "the risk of COVID-19 among asymptomatic obstetrical patients," the authors said. Access to data on universal screening in hospitals "provides an important opportunity to protect mothers, babies and health care teams during these challenging times."
Related Articles:
As per an updated 4/19/2020 Nature.com report by Smriti Mallapaty, "Antibody tests suggest that coronavirus infections vastly exceed official counts"
Excerpts:
"Widespread antibody testing in a Californian county has revealed a much higher prevalence of coronavirus infection than official figures suggested. The findings also indicate that the virus is less deadly than current estimates of global case and death counts suggest. But some scientists have raised concerns about the accuracy of kits used in such studies because most have not been rigorously assessed to confirm they are reliable."
"An analysis of the blood of some 3,300 people living in Santa Clara county in early April found that one in every 66 people had been infected with SARS-CoV-2. On the basis of that finding, the researchers estimate that between 48,000 and 82,000 of the county's roughly 2 million inhabitants were infected with the virus at that time — numbers that contrast sharply with the official case count of some 1,000 people reported in early April, according to the analysis posted today on medRxiv. The work has not yet been peer reviewed."
"Many surveys are using commercial antibody kits to detect antibodies against the virus in blood samples. The presence of SARS-CoV-2-specific antibodies reveals that a person had been infected for at least a week earlier, even if they have had no symptoms."
"A sero-survey gives you a snapshot in time of who is infected in your given population," says Kanta Subbarao, a virologist at the Peter Doherty Institute for Infection and Immunity in Melbourne. This is especially important for an infection such as SARS-CoV-2, for which some people show no symptoms, she says."
"When combined with information about age, gender, symptoms, co-morbidities and socioeconomic status, these surveys can also help to answer questions about factors such as the role of children in spreading the infection, and the portion of cases that are asymptomatic."
"This is a really inexpensive way to get an incredible amount of information," says Jayanta Bhattacharya, a health economist at Stanford University in California and a co-author of the study.
"News of the Santa Clara analysis follows preliminary results from a similar study in Germany, released on April 9, that tested some 500 people in a village of more than 12,000 and found that one in seven had been infected with SARS-CoV-2. The German team also looked for active infections, using diagnostic tests based on the polymerase chain reaction, and when those figures were combined with those who had antibodies, estimate that the town's overall infection rate was 15%."
"But this result might not be indicative of what's happening across Germany, says virologist Christian Drosten, who heads the Institute of Virology at the Charité university hospital in Berlin, because many people in the town celebrated at a carnival in February."
Link to entire report: nature.com/article
See: Example Of How Widespread Testing Halted Spread Of COV-19 In Northern Italian Town
This post was last updated on April 22, 2020.