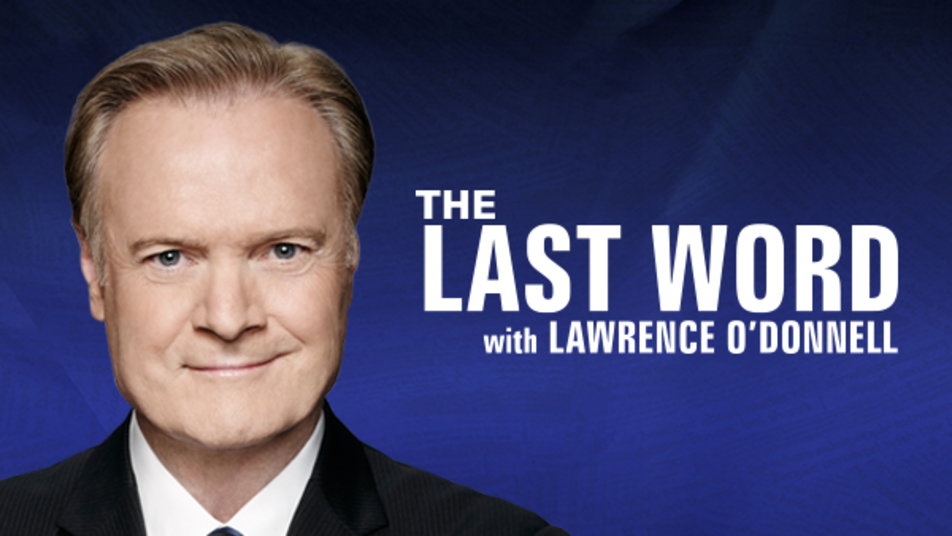 Last night (11/1/16), I was watching the MSNBC TV show, "The Last Word," hosted by Lawrence O'Donnell.
During the show, it was shared that Moody Analytics, which has always accurately predicted presidential elections outcomes, has Hillary Clinton becoming the U.S. Madam President by 332 electoral votes on November 8.
There was also a guest, Tom Bornier of TargetSmart and William & Mary College, who is stating, that based on the pattern of Florida's early voting, his company is forecasting that Hillary Clinton will win Florida on November 8 by 8 points.
Newsmax published what was said on "The Last Word" on 11/1/16 and here is what the report is claiming:
Here are the results:
Clinton 48 percent.
Trump 40 percent.
"Other polls have shown a tighter race, with election-watchers, including Fox News, moving Florida from leans Democrat to toss-up in recent days."
"But TargetSmart's Tom Bonier told MSNBC's Lawrence O'Donnell on Tuesday night his firm's methodology is more accurate because his pollsters call a random sample of the actual 3.6 million voters who already have cast early ballots and ask them how they cast their ballots, as well as obtain demographic data about them."
"We can construct a sample that's perfectly representative of the people who've voted so far," Bonier said."
"Much of Clinton's rise in support comes from registered Republicans who abandoned the party's nominee Donald Trump, according to the poll."
"Clinton has won 28 percent of registered Republicans, while Trump has been able to pick up only 6 percent or registered Democrats, he said."
"Clinton's 8 percent lead is a combination of early voters and those who identify as likely voters, but when counting only those who have already cast votes in person or by mail, Clinton leads 17 points, 55-38 percent."
"Trump's former rival for the GOP nomination, Sen. Marco Rubio, however is leading Democratic challenger Patrick Murphy, according to the poll:
Rubio: 49 percent.
Murphy: 43 percent.
"Full results of the poll are to be released Wednesday. No margin of error is calculated because the poll used a combined internet/phone survey method."

On 11/1/16 CNN Money, Heather Long is reporting the following about the Moody Analytics prognosis:
"A model that has correctly predicted the winner of every U.S. presidential race since Ronald Reagan in 1980 is forecasting a big victory for Hillary Clinton."
"Clinton is expected to get 332 electoral votes, while Trump is predicted to get just 206, according to the Moody's Analytics model, which is based on three economic and three political factors."
"But here's what really tips the model heavily toward Clinton: Cheap gas and President Obama's high approval ratings."
"Even those who don't have a car typically pass a gas station and see prices dropping or falling of a daily basis," writes Dan White, a senior economist at Moody's, who worked on the model for the 2016 election."
"Gas prices are down, while American incomes and home prices have been rising. At the end of the day, that means a lot of people are better off than they were a few years ago."
"The other deciding factor this year is President Obama. Many see Clinton as an extension of President Obama's policies. Right now, that's a good thing. His approval rating has surged this year to 55%."
"Historically, no incumbent president since Ronald Reagan in 1988 has had a surge anywhere close to (Obama's) magnitude in their eighth year in office," notes White."
"The economy and Obama's rising popularity are likely to make the difference to those coveted few undecided voters, according to the Moody's model.
MY THOUGHTS: I live in Florida and I have been a registered republican voter who acts more like a Colin Powell republican, who will do the necessary research to vote for the best qualified candidate for the most powerful job in the country. I have become disenchanted with the republican party and their amoral support of their candidate, Donald Trump who by comparison, raises the democrat's candidate, Hillary Clinton to the status bordering on sainthood.
In 2016, I have parted ways with the republican party and am now an "Independent" voter who as a "Nasty" woman has proudly voted for Hillary Clinton to become our First Lady President.
No, I did not hold my nose. The same type of conservative republicans who have been spouting talking points for 8 years, based in part to racist views, along the lines that President Barack Obama is a Muslim who is not a U.S. citizen because he was really born in Kenya instead of Hawaii, are of the same ilk as the ones who for 40 years have been describing Hillary Clinton, as a congenital liar who has gotten away with criminal activities and who should be doing jail time. Yes, some of this mantra is from those who suffer from sexism.
This analysis does not mean that both of these officials do not have their weaknesses and shortcomings and/ or that they have not made mistakes based on reality, but it reflects that they are human. They along with their esteemed predecessors who with their own failings, and the demeanor typical of politicians, were all subject to human error. They are not demonic frauds who are out to ruin our country as some would like to define them.
For too many years, the American public have been held hostage to the current sate of political divisiveness to were those of a particular party feel obliged to demonize the U.S. president who is of the opposing party. This rancor has escalated to were the U.S. congress is no longer working primarily for the tax paying Americans but for the goal of obstructionism, itself. This is why the U.S. congress has a disapproval rating of over 73% according to the latest "Real Clear Politics data.
What I studied, was how Hillary Clinton functioned during her 8 years as the U.S. New York senator while the presidency was held by the opposing party. This is where she shined, crossing the aisle frequently to push laws forward which benefited her constituents and the American peoples. Her name is on about 400 pieces of legislation. She received high marks from both sides of the aisle; she won her second term by about 67%; and she left the senate with a favorability rating of about 66%. When I compared this performance with her opponent being totally unqualified for this job, my decision was a "no brainer."