Months ago, a strong Hillary Clinton supporter, Debbie Dingell, the Michigan U.S. Congress Representative, was a voice in the wilderness shouting that Hillary Clinton, would lose the state. Representative Dingell was listening to the angst of those in her community who were suffering from the repercussions of the 2008 recession. In the end, almost 90,000 residents voted for no one at the top of the ticket. These same folks who are not "deplorables," could have won the election for Hillary Clinton if she and the democratic party had listened to her. While the republican party has been tone deaf to the average Joe, the democratic party is perceived as having taking him for granted. But Donald Trump stepped up to the plate, and by talking to him, gave him hope, and thereby, earned his vote.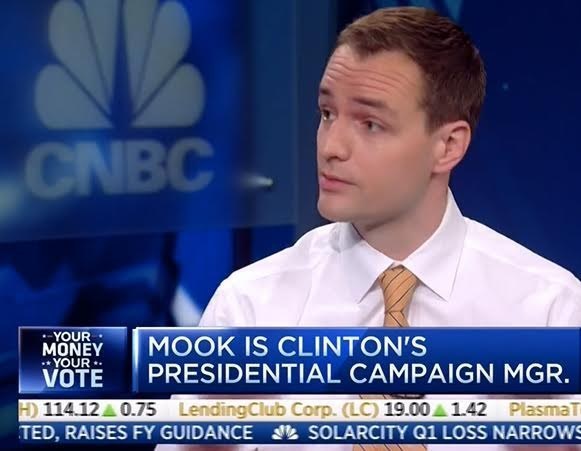 Mrs. Hillary Clinton lost this state of Michigan  by less than 12,000 votes. Other residents of Michigan like Michael Moore, another Hillary Clinton supporter, sounded a similar alarm. I personally know someone who passed the Clintons' a note at a Florida rally via Robby Mook, suggesting that she use the Clinton Foundation towards helping the citizens of Flint, Michigan with their lead poisoned water supply problems. The concept was that those reeling from this tragedy which had not been fully addressed after 2 years of governmental bureaucracy, needed a tangible sign that Hillary Clinton and the democratic party truly cared about them and that they were NOT just a photo-op opportunity.
Our former President Bill Clinton, known for his political instincts also strongly warned his wife's campaign advisors against ignoring the working class population in the rust belt states. Although this group of voters were not natural constituents for Hillary Clinton, if she had taken steps to help Flint, Michigan in a concrete way, the right signal would have been sent, which was that she'd be working hard on their behalf and that they could count on her.
These messages were  dismissed out of hand. What happened in Michigan was repeated across the land in Wisconsin, Pennsylvania and other Midwest states previously won by President Barack Obama.
Florida is another state where the democrats should have won but again a key group felt taken for granted. It was crucial for Hillary Clinton to win the sunshine state and thus, the democratic party was counting on winning the Puerto Rican vote by huge numbers along the I-4 corridor between Tampa and Orlando. The Puerto Rican community members were disappointed with Mrs. Clinton's support of the recently passed PROMESA bill, designed to assist Puerto Rico restructure their huge burdensome debt. But too many were convinced that this bill fell far short in having the potential to be effective. Again I know someone who personally emailed multiple times, the Hillary Clinton's campaign headquarters with data on this subject, info@hillary.com. I suspect that there were probably others who did likewise. The additional votes required to win the state for Hillary Clinton were not forthcoming.
Dear Readers, The sad truth is that by ignoring all these voices, the democratic presidential nominee, Hillary Clinton and her party in their hubris, lost the election to a very flawed candidate who did get it. And this is true despite all the unfair obstacles that she had to overcome. Thus, this is the hand, we Americans have been dealt. How can we best play this lousy hand?
On the 11/9/16 NPR show, All Things Considered, Robert Sigel talks to Democratic Rep. Debbie Dingell of Michigan about the Clinton loss and how her people took Michigan for granted. Here's the transcript:
ROBERT SIEGEL, HOST:
Now reaction from a Democratic member of Congress to last night's election. Debbie Dingell represents the 12th Congressional District in Michigan that stretches from the suburbs of Detroit up toward Ann Arbor. Welcome to the program once again.
DEBBIE DINGELL: It's great to be with you on this day after the election.
SIEGEL: Can't be a good day for Michigan Democrats. How do you describe what happened, and why did it go as it did in your state?
DINGELL: You know, I was one of the people that said that this state was competitive, so I wasn't totally surprised by what happened last night. But no, clearly it was not a good night. I think there was a lot of anger among many voters, particularly union households.
There was also a lack of enthusiasm. I really believe that the American people are tired of partisan politics, that they are still very much feeling the economic scars of the 2008 crisis. They don't feel like anybody cares about them in either party.
SIEGEL: But when you say lack of enthusiasm, does that reflect on the candidate? Was Hillary Clinton just not that good a candidate in Michigan?
DINGELL: I think it was all – both candidates, to be – if I were to be perfectly frank. They're mad at everybody. They see partisan bickering. They don't see people working together to find solutions. Detroit turnout was down 10 percent. Flint turnout was down. So there were a number of factors.
SIEGEL: Flint of course nowadays is synonymous with the terrible water crisis. If people there didn't see any clear response from government, one can understand anger in that case.
DINGELL: A lot of anger there. Their water got poisoned. They want somebody to fix it.
SIEGEL: Is there a chronic problem for the Democrats with white, working-class voters? Has the relationship between the party and that very, very large bloc in the population – has it been broken?
DINGELL: I don't know that it's broken, but we as Democrats have to take a very strong look at what happened. People don't view Democrats as always been there for working men and women. Or what does it mean? Who's really going to fight for them?
I will tell you that I, for a year, have said to people – well, more than a year – I told Dennis Williams, the president of the UAW, a year ago after spending August at union picnics we had a problem.
SIEGEL: Were you getting a satisfactory answer? Oh, I see; you have a problem; we'd better get more resources deployed to Michigan or send more people.
DINGELL: I think that it took a while to – people I think took Michigan for granted. People didn't necessarily listen to me at first to be perfectly frank. But it wasn't just Michigan. It wouldn't have mattered if they had done some of the things that they did do in the last week which did energize bases and address the complacency.
What you saw in Michigan is what happened in Wisconsin and Pennsylvania and other Midwest states, which is why we have to look at what working men and women, union workers feel about who's fighting for them, who understands their issues, who understand how they feel.
SIEGEL: Representative Dingell, I just want to ask you about one moment early in the Obama presidency and how it has played out in the Upper Midwest. President Obama bailed out the U.S. auto industry. The fear was that if Washington didn't do that, the Upper Midwest mostly could lose 800,000 jobs. Those jobs were saved.
Instantly in 2010, the Democrats lost everything and all the states where those jobs had been preserved. And now once again, those places have voted against the Democrats. Is it, what have you done for me lately? Did the auto bailout not go over well? How do you describe that?
DINGELL: First of all, I don't think we've done a good enough job of telling people how much was really done. If that had not been done, it wouldn't have just been the jobs in the Midwest that you're talking about that would have been gone. The American economy would have collapsed. Quite frankly, we didn't do a good enough job of saying, Donald Trump would have said let the auto industry go bankrupt.
SIEGEL: And do you expect there to be a season of self-scrutiny in the Democratic Party to try to figure out what went wrong and how to do it right? Or are people still too stunned to get into that?
DINGELL: I think that we will move quickly from being stunned to let's look at what happened. Let's understand it, and what do we need to do?
SIEGEL: Debbie Dingell, U.S. representative from the 12th District of Michigan, Democrat, thanks for talking with us.