On 12/27/16 BBC News has published an Israeli-Palestine Conflict timeline which includes the years 1996-2016, and the following is its work in its entirety:
1996 May – Likud returns to power under Benjamin Netanyahu, pledges to halt further concessions to Palestinians. Nonetheless signs Hebron Protocol and Wye River Memorandum. Settlement expansion resumes.
1999 May – Labour-led coalition elected under Ehud Barak, pledges to move ahead with talks with Palestinians and Syria.
Pullout from Lebanon
2000 May – Israel withdraws from southern Lebanon, although Lebanon disputes status of Shebaa Farms area.
Palestinians were furious when Ariel Sharon, whom they reviled, visited a key Jerusalem holy site in 2000. Violence escalated into the Second Intifada
2000 September – Likud leader Ariel Sharon visits Jerusalem holy site known to Jews as the Temple Mount and to Muslims as Al-Haram al-Sharif – escalating Palestinian protests into new wave of violence.
2001 January – Failure of last-ditch efforts at restarting Israeli-Palestinian talks in Taba, Egypt, Barak loses elections to Sharon, who declines to continue talks.
2002 March-May – Israeli army launches Operation 
Defensive Shield on West Bank after spate of Palestinian suicide bombings. Largest military operation on West Bank since 1967.
2002 June – Israel begins building barrier in and around West Bank. Israel says barrier aimed at stopping Palestinian attacks; Palestinians see it as a tool to grab land. Route is controversial as frequently deviates from pre-1967 ceasefire line into West Bank.
Israel's construction of the West Bank barrier has been controversial
2003 June – "Quartet" of United, States, European Union, Russia and United Nations propose "road map" to resolve Israeli-Palestinian conflict, proposing independent Palestinian state. Israel and Palestinian National Authority both accept plan, which requires freeze on West Bank Jewish settlements and an end to attacks on Israelis.
2004 July – International Court of Justice issues advisory opinion that West Bank barrier is illegal.
Withdrawal from Gaza
2005 September – Israel withdraws all Jewish settlers and military personnel from Gaza, while retaining control over airspace, coastal waters and border crossings.
2006 January – Ariel Sharon incapacitated by stroke. He dies in 2014, never having emerged from a coma. Succeeded as prime minister by Ehud Olmert in April.
Hamas Islamist group wins Palestinian parliamentary elections. Rocket attacks on Israel from Gaza escalate. Met with frequent Israeli raids and incursions over following years.
2006 June – Hamas gunmen from Gaza take Israeli soldier Gilad Shalit hostage, demanding release of Palestinian prisoners. Major clashes between Israel and Hamas in Gaza follow.
2006 July-August – Israeli incursion into Lebanon, in response to deadly Hezbollah attack and abduction of two soldiers, escalates into Second Lebanon War. Government faces criticism over conduct of war, which left Hezbollah forces largely intact.
2007 September – Israeli Air Force destroys suspected nuclear reactor in Deir ez-Zor, Syria.
2007 November – Annapolis Conference for first time establishes "two-state solution" as basis for future talks between Israel and Palestinian Authority.
Gaza invasion
2008 December – Israel launches month-long full-scale invasion of Gaza to prevent Hamas and other groups from launching rockets.
2009 January – Discovery of major offshore natural gas deposits.
2009 February – Right-wing parties prevail in elections, Likud leader Benjamin Netanyahu forms government.
2010 May – Nine Turkish pro-Palestinian activists killed in clashes during Israeli boarding of ships attempting to break blockade of Gaza. Relations with Turkey approach breaking point. Israel apologises for deaths in 2013.
2010 September – Direct talks resume between Israel and the Palestinian Authority, only to falter over the question of settlements.
2011 Summer-Autumn – Rising prices prompt major protests. Government improves competition in food market and makes cheaper housing more available.
2011 October – Hamas release Israeli soldier Gilad Shalit in exchange for 1,027 prisoners in deal brokered by Germany and Egypt.
2012 March – Worst clashes since 2008 with Gaza-based armed groups, following Israel's killing of Popular Resistance Committees' leader Zohair al-Qaisi.
2012 May – Israel releases bodies of 91 prisoners and suicide bombers in "humanitarian gesture" to Palestinian Authority, intended to set scene for resumed talks.
2012 November – Israel launches week-long military campaign against Gaza-based armed groups following months of escalating rocket attacks on Israeli towns.
2013 March – Mr Netanyahu replaces most religious Jewish groups with centrist and secular parties in government after the latter's strong showing in January elections.
2013 May – Israeli and Syrian troops exchange fire as Syrian civil war reaches Golan Heights.
2013 July – Talks resume with Palestinian Authority under US auspices. Israel releases 104 Palestinian prisoners in "goodwill gesture". Talks scheduled to last nine months.
2013 December – Israel, Jordan and Palestinian Authority sign agreement to save the Dead Sea from drying up by pumping water from the Red Sea.
2014 January – Energy and Water Minister Silvan Shalom attends renewable energy conference in Abu Dhabi, leading a business delegation in first visit to United Arab Emirates since 2010.
2014 March – Mass protests by ultra-Orthodox Jews in Jerusalem against bill ending wholesale exemptions for religious students from military service.
2014 June – Israel responds to the kidnapping and murder of three Jewish teenagers in the West Bank by arresting numerous Hamas members. Militants responds by escalating rocket-fire from Gaza.
2014 July-August – Israel responds to attacks by armed groups in Gaza with a military campaign by air and land to knock out missile launching sites and attack tunnels. Clashes end in uneasy Egyptian-brokered ceasefire in August.
2014 December – Prime Minister Netanyahu dismisses Yesh Yatid and HaTnua leaders from government in dispute over tax breaks and controversial bill to reinforce Jewish nature of state, prompting early elections.
Netanyahu's fourth government
2015 May – Seven weeks after winning a surprise victory at early elections in March, Prime Minister Netanyahu forms a new coalition government. The main junior partner in the Likud-led coalition – which has a majority of one in the 120-member Knesset – is the right-wing Bayit Yehudi (Jewish Home) party.
2015 October – Spate of stabbing attacks on Israelis by Palestinians in Jerusalem the West Bank and parts of Israel raises tension.
2015 November – Israel suspends contact with European Union officials in talks with Palestinians over EU decision to label goods from Jewish settlements in the West Bank as coming not from Israel but from settlements.
2016 May – Avigdor Lieberman brings his rightwing Yisrael Beitenu party into governing coalition to boost its single-seat majority, and becomes defence minister.
2016 June – Israel and Turkey reach agreement over 2010 Gaza flotilla raid and normalise relations.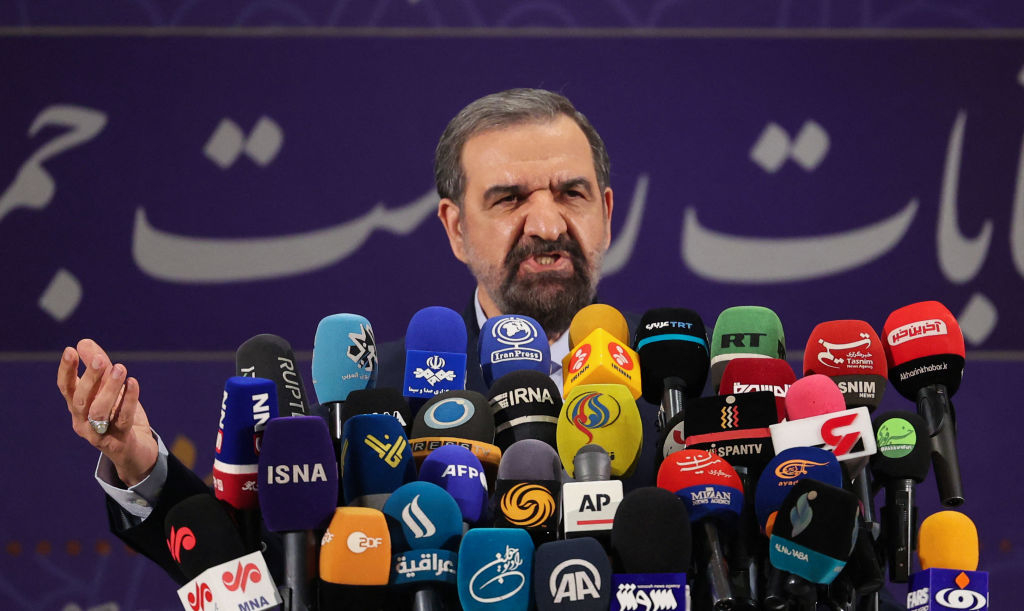 Palestinian gunmen killed four people in an attack at an open-air complex in Tel Aviv.
2016 September – US agrees military aid package worth $38bn (£28bn) over next 10 years for Israel, largest such deal in US history. Previous pact, set to expire in 2018, saw Israel get $3.1bn annually.
2016 November – Police detain 10 people on suspicion of arson over spate of fires that led to the evacuation of about 80,000 people from the northern city of Haifa.
2016 "December – Israel suspends working ties with 12 countries that voted for a Security Council resolution condemning settlement building, after the US for the first time abstained from the vote rather than using its veto.