Around October 31 2016, is when the New York Times debunked a story regarding communications between computer servers located at an (Alpha) Alfa Bank location (Alfa Bank is a Russian/ Ukraine financial institution) and one hosting Trump Organization domain addresses associated with Cendyn, 2nd floor, 980 N. Federal Highway, Boca Raton, FL. 33432. It looks like Cendyn also operates under the name Central Dynamics Corp. at the same address and Web url: www.cendyn.com, as an IT services company.
The following is a 6/21/2007 Cendyn press release:
 June 21 /PRNewswire/ -- Cendyn, the leader in
 interactive marketing for the hospitality industry, has been selected as The Trump Organization's exclusive interactive marketing agency.
 Implementation of Cendyn's products and services will enhance The Trump Organization's global online presence which includes the website http://www.trump.com, along with more than 50 private label websites for Trump owned properties and investments (real estate, golf and hotel).
     
The Trump Hotel Collection, which includes Trump International Hotel & Tower in New York and soon to open hotels in Las Vegas and Chicago, will feature Cendyn's CRM Suite: eInsight(TM), eConcierge(TM) and eSurvey(TM).
 
 The Trump Hotel Collection will also feature
 Cendyn's award- winning ePresence(TM) for website design, eVisibility(TM)

"The New York Times show that two servers at Alfa Bank sent more than 2,700 "look-up" messages — a first step for one system's computers to talk to another — to a Trump-connected server beginning in the spring. But the F.B.I. ultimately concluded that there could be an innocuous explanation, like a marketing email or spam, for the computer contacts."
However, after the NY Times started investigating this anomaly, the Trump server's configuration was changed.
As per 11/1/16 Snopes fact Check by Kim LaCapria, "Alfa Bank wishes to make clear that there is no connection between Alfa Bank and Donald Trump, the Trump campaign or the Trump organization. Any suggestion to the contrary is false."
"Alfa Bank hired Mandiant, one of the world's foremost U.S. cyber security experts, to investigate allegations of a connection by the media and it has found nothing to support them. Mandiant found no substantive contact, email or financial link between Alfa Bank and the Trump Campaign or Organization."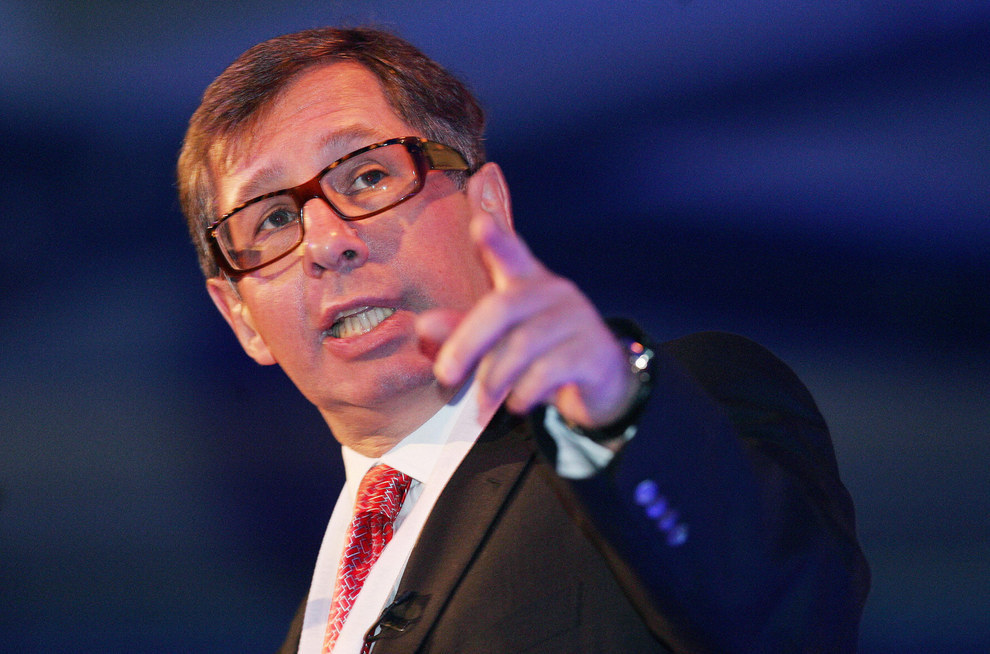 'Neither Alfa Bank nor its principals, including Mikhail Fridman and Petr Aven, have or have had any contact with Mr. Trump or his organizations. Fridman and Aven have never met Mr. Trump nor have they or Alfa Bank had any business dealings with him. Neither Alfa Bank nor its officers have sent Mr. Trump or his organisation any emails, information or money. Alfa Bank does not have and has never had any special or exclusive internet connection with Mr. Trump or his entities. The assertion of a special or private link is patently false."
"Mandiant's working hypothesis, echoing what the New York Times said was the FBI's conclusion, is that the alleged activity noticed by reporters was caused by an email marketing/spam campaign by a marketing server, which triggered security software."s
But them Kim LaCapria of Snopes updated the earlier post on 3/10/17 with the following comment, "In March 2017, CNN reported that the issue was still under investigation by the FBI, but nothing substantive had yet been turned up:
Federal investigators and computer scientists continue to examine whether there was a computer server connection between the Trump Organization and a Russian bank, sources close to the investigation tell CNN.

Questions about the possible connection were widely dismissed four months ago. But the FBI's investigation remains open, the sources said, and is in the hands of the FBI's counterintelligence team — the same one looking into Russia's suspected interference in the 2016 election.

One U.S. official said investigators find the server relationship "odd" and are not ignoring it."
Several news sources indicate that about 99% of all the 2,700-2,800 "look up" messages were with the Alfa Bank (80%), which is owned by Russian oligarchs with ties to President Putin and with a server from Spectrum Health (19%), a company led by Betsy Devos' husband.
The Richard Burt Connection with Alfa Bank and the former US senator who is now our U.S. Attorney General Jeff Sessions
According 10/17/16 Politico report by Ben Schreckinger and Julia Ioffe, "A Republican lobbyist was earning hundreds of thousands of dollars to promote one of Vladimir Putin's top geopolitical priorities at the same time he was helping to shape Donald Trump's first major foreign policy speech."
"In the first two quarters of 2016, the firm of former Reagan administration official Richard Burt received $365,000 for work he and a colleague did to lobby for a proposed natural-gas pipeline owned by a firm controlled by the Russian government, according to congressional lobbying disclosures reviewed by POLITICO. The pipeline, opposed by the Polish government and the Obama administration, would complement the original Nord Stream, allowing more Russian gas to reach central and western European markets while bypassing Ukraine and Belarus, extending Putin's leverage over Europe."
Then in a 9/23/16 Politico Magazine article by Julia Ioffe, I found this paragraph, "One source suggested to me that Richard Burt, former U.S. ambassador to Germany, START treaty negotiator, and longtime lobbyist for Alfa Bank, was the nexus. It was Burt who helped draft Trump's foreign policy speech in April, and had been advising the Trump campaign, via Senator Jeff Sessions, on foreign policy."
As per Wikipedia, "Richard Burt also wrote white papers for Jeff Sessions on foreign policy and national security."
The Christopher Steele MI6 Dossier reference to Alpha (Alfa Group)
On 2/10/17, CNN obtained an exclusive news item which Jim Sciutto and Evan Perez were confirming in their report, "US investigators corroborate some aspects of the (Steele) Russia dossier." 
"For the first time, US investigators say they have corroborated some of the communications detailed in a 35-page dossier compiled by a former British intelligence agent, multiple current and former US law enforcement and intelligence officials tell CNN."
On page 25, the dossier refers to  "Alpha Group," or "Alfa Group," which does own Alfa Bank. The dossier asserts that Alfa Group officials provided Russia's President Vladimir Putin with political favors in exchange for legal and business rewards. In particular, the Group's leaders supposedly provided Putin foreign policy advice about the USA.
As per a 3/10/17 Business Insider report,  "The FBI is examining why a computer server for a Russian bank led by oligarchs with close ties to Russian President Vladimir Putin had a disproportionate interest in reaching a server used by the Trump Organization (Cendyn) during the US presidential campaign."
"CNN reported on Thursday (3/9/17) that last summer (2016) a computer server owned by the Russia-based Alfa Bank "repeatedly looked up the contact information for a computer server being used by the Trump Organization —(Cendyn) far more than other companies did, representing 80% of all lookups to the Trump server."
Source of the below information is from Paul Wood's 1/12/17 BBC News article, "Trump 'compromising' claims: How and why did we get here?"
Legal applications
"On October 15, 2016, the US secret intelligence court issued a warrant to investigate two Russian banks. This news was given to me by several sources and corroborated by someone I will identify only as a senior member of the US intelligence community. He would never volunteer anything – giving up classified information would be illegal – but he would confirm or deny what I had heard from other sources."
"I'm going to write a story that says…" I would say. "I don't have a problem with that," he would reply, if my information was accurate. He confirmed the sequence of events below."
"Last April, the CIA director was shown intelligence that worried him. It was – allegedly – a tape recording of a conversation about money from the Kremlin going into the US presidential campaign."
"It was passed to the US by an intelligence agency of one of the Baltic States. The CIA cannot act domestically against American citizens so a joint counter-intelligence task-force was created."
"The task-force included six agencies or departments of government. Dealing with the domestic, US, side of the inquiry, were the FBI, the Department of the Treasury, and the Department of Justice. For the foreign and intelligence aspects of the investigation, there were another three agencies: the CIA, the Office of the Director of National Intelligence and the National Security Agency, responsible for electronic spying."
"Lawyers from the National Security Division in the Department of Justice then drew up an application. They took it to the secret US court that deals with intelligence, the FISA court, (the Foreign Intelligence Surveillance Act). They wanted permission to intercept the electronic records from two Russian banks."
"Their first application, in June, was rejected outright by the judge. They returned with a more narrowly drawn order in July and were rejected again. Finally, before a new judge, the order was granted, on October 15, 2016."
(Source: 11/7/16 Heatstreet report by Louise Mensch) "The (10/15/16) FISA warrant was granted in connection with the investigation of suspected activity between the (Trump Tower private) server and two banks, SVB Bank and Alfa Bank.
"However, it is thought in the intelligence community that the warrant covers any 'US person' connected to this investigation, and thus covers at least three men who have either formed part of his campaign or acted as his media surrogates. The warrant was sought, they say, because actionable intelligence on the matter provided by friendly foreign agencies could not properly be examined without a warrant by US intelligence as it involves 'US Persons' who come under the remit of the FBI and not the CIA."
Franklin Foer of Slate is the most credible source as to how the connections worked between the Trump Tower server and the Alfa Bank ones. Here's a link to his report: The Trump server: evaluating new evidence and countertheories. Slate  http://www.slate.com Nov 2, 2016 –