Dear Readers, Any serious investigation as to whether there has been any collusion between our republican President Donald Trump, his surrogates and Russian officials, should include this gentleman, James Kallstrom who is an ex-FBI assistant director of the NYC FBI office. He has been a long time friend of the former NYC mayor, Rudy Giuliani and President Trump.
It was because of this gentleman and Agents within the NYC FBI office that the FBI Director James Comey  ended up writing the infamous October surprise letter. FBI agents within the NYC FBI office were pushing for an investigation against Hillay Clinton's foundation but the FBI Director James Comey and the DOJ head, Loretta Lynch shut down this inquiry. Their zealousness and actions as described below, do not excuse but it does help to explain why Director Comey wrote his October 2016 surprise letter about the then discovery of Mrs. Clinton's emails related to her work as US secretary of state, which just happened to be on a lap top that they had confiscated from the home of Anthony Weiner. Mr. Weiner was being charged for sexting with a minor and he is the husband of a long time aid to Mrs. Clinton.
NOTE: Please keep in mind that as per recent statements by the FBI Director James Comey at a congressional hearing, there has been an ongoing investigation regarding Russia meddling into US elections which would include any coordination between the president's team and Russian operatives going back to July 2016. Louise Mensch of Heatstreet broke the news that the FBI had successfully obtained a 10/15/16 FISA warrant. The BBC and the Guardian have both confirmed this claim. While I do not agree with the FBI Director Comey having publicly spoken in July 2016, about his office not filing charges against Mrs. Clinton for her email mishandling while she was secretary of state, it was not illegal for him to talk about a closed criminal investigation. But there is a much higher standard when there is an ongoing inquiry which pertains to US national security interests.
I apologize ahead of time for the length of this blog, but the contained information does help to paint a picture of Mr. Kollstrom's character and to explain events leading up to the FBI director's 2016 October surprise letter.
Here is the rest of the story…
On 11/6/16 By Quaid of the Daily Kos penned the following report, "New York FBI Office with Ties to Giuliani & Trump in Charge of Investigating Clinton Foundation."
PARTISAN AGENTS IN NEW YORK FBI OFFICE WITH TIES TO TRUMP & GIULIANI APPARENTLY ABUSING THEIR POWER
"There are a small group of FBI agents with close ties to Giuliani and Trump's campaign that are apparently using their office as a partisan tool to attack Clinton.  There is reporting that a small group of partisan FBI agents close with Giuliani and close to the Trump campaign are abusing their positions and power and have been calling on the FBI to investigate the Clinton Foundation based on hearsay and alt-right wing Brietbart conspiracy theories, including the Clinton Cash book."  
"The investigation of the Clinton Foundation (had been) operating out of the New York FBI office with partisan ties to Trump and Giuliani.  The partisan, crooked New York FBI agents (had) been leaking information in an attempt to influence the election, including, a false rumor that an indictment of Hillary is imminent.  They (were) clearly using the FBI and all of its power as an illegal partisan tool.  Apparently, the only reason Comey wrote the letter to Congress about the review of the new emails was because he knew the New York partisan FBI agents with ties to Giuliani and Trump would leak the information to try to influence the election."
LINKS BETWEEN NEW YORK FBI AND TRUMP, GIULIANI, AND RIGHT WING CONSERVATIVES
"Here is a list of the ties we currently know between Giuliani and the Trump campaign and the New York FBI office:
James Kallstrom was the former Assistant Director in Charge of the FBI office in New York
Kallstrom is a friend of Trump and a Trump supporter endorsing and campaigning for Trump
Kallstrom is a good friend of Rudy Giuliani
Rudy Giuliani is Trump's main campaign surrogate
Kallstrom is an often Trump Surrogate on Fox News
Trump gave $1.3 million to Kallstrom's Foundation (much of it was given this year)
Kallestrom's Foundation has not been rated or reviewed by Charity Watch or Charity Navigator for whether it is a legitimate charity Foundation
Trump allegedly raised an additional $6 million for Kallstrom's Foundation from wealthy donors
Kallstrom's Foundation gave Trump the "Commandant's Leadership Award" at a Gala in New York last year
Rush Limbaugh is one of the Director's of Kallstrom's Foundation as well as a donor
Trump skipped the GOP debate in Iowa to attend Kallstrom's fundraiser for his Foundation in New York this year
Kallstrom and Giuliani have been on an anti-Comey attack on Fox News for months
Giuliani's security firms employ the former head of the New York FBI office as well as another former FBI official from the New York office
The Trump campaign, Kallstrom, and Giuliani have purportedly been pushing the New York FBI to investigate Clinton based on alt-right wing conspiracy theories and The Clinton Cash book which its own author has said it was not meant to withstand legal scrutiny.
The so-called FBI leaks appear to be all coming out of the New York office and through Giuliani and Kallstrom who are trying to rig the election with false FBI reports."
"
It appears that Trump gave $1.3 million to Kallstrom's Foundation and Kallstrom and Giuliani have been abusing their power and connections to try to influence the New FBI office into investigating and going after Hillary Clinton.  Or, at the least least to spread a lie and smear campaign to try to influence the election.  There are a small group of alt-right wing Trump supporters in the New York FBI office who are peddling the alt-right wing conspiracy theories as facts."
"Giuliani has been pushing the lie on Fox News that Hillary is about to be indicted.
Giuliani, Kallstrom, and Trump appear to be behind these false stories and they are using their friends and connections at the New York FBI to try to perpetuate this.
It appears that Trump and Giuliani are using their ties to the New York FBI office to have them go after their political opponent.
Giuliani and Kallstrom both have said on Fox News that they knew that something big was coming from the FBI in advance and that they had knowledge of an indictment coming as well as other information leaking out of the FBI.
Was the Weiner investigation by the New York FBI just another partisan attempt to gain information for the Trump campaign to use against Hillary?  Did they just want to access Hillary's aide's emails?
Are the partisan's in the NY FBI office stifling investigations into Trump's ties with Russia?"
"Wayne Barrett has written about what he sees as an alliance between Kallstrom, Rudy Giuliani, and pro-Trump supporters in the FBI.[11]"
Here are sources reporting on this:
Added background date about James Kollstom
On 10/30/16, Regina F. Graham of the Daily Mail penned the following article, "Ex-FBI assistant director calls the Clintons a 'crime family' and claims their 'foundation is a cesspool."
Highlights:
Former assistant director of the FBI James Kallstrom spoke out against the Clintons on a radio show Sunday morning (10/30/16)
He likened them to a 'crime family' and said the 'Clinton Foundation is a cesspool'
He also said Hillary is a 'pathological liar' and said the FBI's investigation into her email server was 'never a real investigation' 
Kallstrom is best known for leading the investigation into the explosion of TWA flight 800 in the late 1990s
James Kallstrom, the former assistant director of the FBI, spoke out against the Clinton family on Sunday in a radio interview with host and Greek-American billionaire businessman John Catsimatidis on 'The Cats Roundtable'.
'It's just outrageous how Hillary Clinton sold her office for money.
'And she's a pathological liar, and she's always been a liar. And God forbid if we put someone like that in the White House.'
Kallstrom, who is best known for leading the investigation into the explosion of TWA flight 800 in the late 1990s, also went after the FBI (Director Comey) in the interview and said the initial investigation into the email server was 'never a real investigation.'
'They never had grand jury empaneled. And the reason … was that Loretta Lynch would not go along with that,' Kallstrom said.
'So this investigation was without the ability to serve subpoenas, serve search warrants, and obtain the evidence that they ended up begging for. It was just ludicrous what went on.'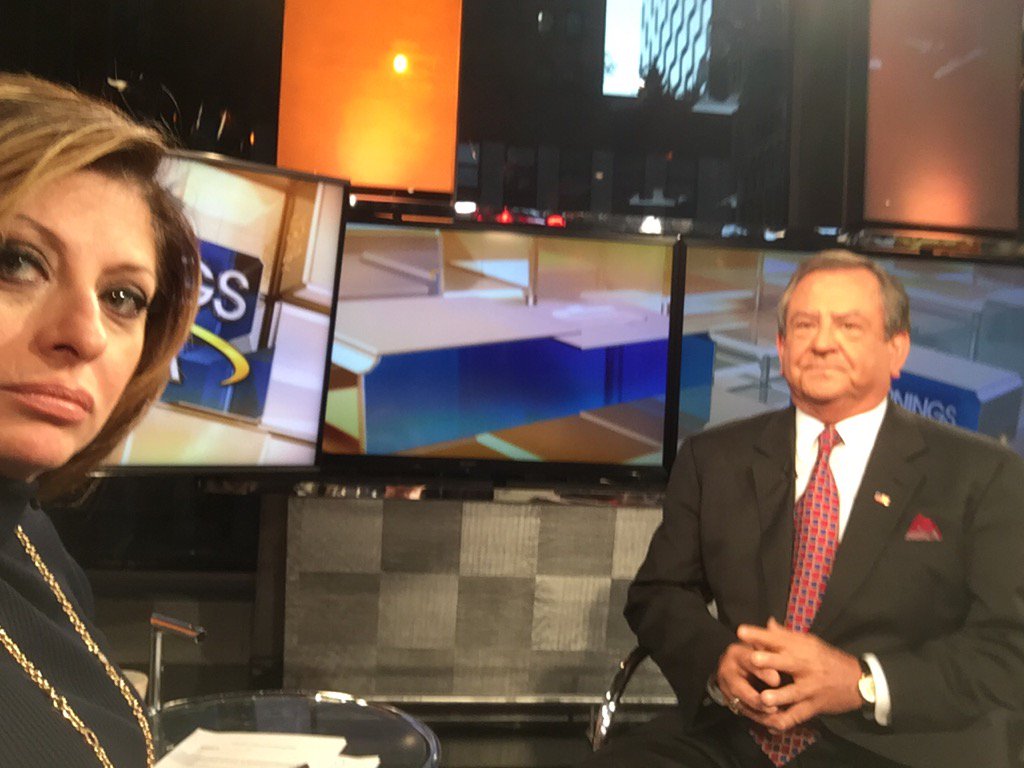 On 12/10/1997, Benjamin Weiser ot the NY Times wrote the following story, "F.B.I.'s Kallstrom, Head of Flight 800 Inquest, to Retire."
Excerpts:
"James K. Kallstrom, the F.B.I. official in New York who tracked down terrorists, mobsters, and swindlers but who will probably be best remembered for his criminal inquiry into the explosion that blew apart Trans World Airlines Flight 800, said yesterday that he would retire from the bureau to take a job in the private sector."
"The 54-year-old ex-marine said he would probably have retired earlier had it not been for the lengthy investigation into the Flight 800 disaster, which killed all 230 people on board. Strongly suspecting that the cause was a bomb or missile, Mr. Kallstrom led an exhaustive investigation that lasted 16 months and involved more than 1,000 agents. Ultimately, he said, the investigation disproved his initial hunches."
"When Mr. Kallstrom, a wiretap expert, took over the New York office in February of 1995, he already had a reputation as a technical wizard who had built the bureau's engineering research facilities at Quantico, Va., and whose surveillance techniques had helped build cases against major organized crime figures and terrorists in New York since the mid-1970's."
"While running the New York office, Mr. Kallstrom continued to testify on Capitol Hill on such issues as electronic surveillance, the Internet, and encryption. "He was among the first to embrace the concept that technology could actually aid in public safety," said Jamie S. Gorelick, the United States Deputy Attorney General from 1994 to 1997."
There was a critical analysis about the investigation of the TWA 800 explosion published on the CNN website, dated 6/19/13 and reported on by Jake Tapper.
Here are excerpts from the post,"Former FBI official: New theory on Flight TWA 800 is a bunch of bull crap." 
Excerpts:
"All 230 people aboard TWA Flight 800 died when the plane exploded over the  Atlantic minutes after take-off from New York's John F. Kennedy airport in 1996."
"After a four-year investigation, which included scouring the ocean to piece together most of the jumbo jet, the National Transportation Safety Board said the cause was a spark from bad wiring that set off fuel tank vapors."
"Almost two decades later, six retired members of that investigative team are changing their story in a new documentary, "TWA Flight 800."
"The film claims the fuel tank theory is bogus and that an explosion outside of the plane brought it down."
"Former, retired investigators are now suggesting there was a cover-up, and that they were directed to say the crash was an accident."
Kallstrom's reponse
"I think it's a bunch of bull crap," said former FBI assistant director James Kallstrom, who headed the criminal probe after the crash.

"It seems like they've comfortably waited until they have their pensions before they became whistleblowers," he said.
"We did an exhaustive investigation. I had 1,000 agents assigned at the peak. And we took very seriously the idea that a missile could have shot down the plane. You know, 747s don't blow up in fireballs that can be seen 40 miles away," said Kallstrom.
Kallstrom said the investigation looked into whether it could have been terrorism five years before jetliners were used as missiles in the al Qaeda attacks on New York and Washington.
"We used all the assets of the United States, all the missile experts in the military. We shot missiles at planes so we could study, you know, what kind of damage they did to the aluminum frames," said Kallstrom."
"The team spent a fortune recovering most of the wreckage, said Kallstrom, twice getting permission from the White House to continue investigating the crash."
"In 1996, ABC reporter Pierre Salinger said he had a government document – said to be from French intelligence – claiming that Navy gunners accidentally shot down the plane while conducting missile tests."
"I'm being kind when I tell you that he was out of his mind," Kallstrom said of Salinger."
(Source for the following data: EPIX FACT CHECKING: James Kallstrom)
"James Kallstrom was Assistant Director of the FBI in New York when he was appointed to lead the FBI's criminal investigation into the crash. Two weeks later, his team of agents had interviewed more than 500 eyewitnesses and concluded a missile was involved. Kallstrom later presented an animation produced by the CIA that said no missile was involved. No one at the CIA interviewed any witnesses."
1) "Kallstrom Misrepresents Eyewitness Evidence
On June 22, 2013 Kallstrom said that "80%" of the eyewitnesses heard a sound first, and then looked up and saw TWA 800 crash.
FACT CHECK: This is inaccurate. Less than 5% did. Kallstrom used this inaccurate percentage of 80% to discredit the high number of witness accounts consistent with a missile strike.
The truth is that more than 95% of the witnesses who observed a rising streak of light consistent with a missile heard no sounds beforehand. They just happened to be looking in the right direction at the right time when they saw a missile-like object rise up and explode where TWA Flight 800 was traveling.
According to the NTSB Witness Group Study published in February 2000, "There were 179 sound witnesses who were also sight witnesses"[page 22]. And "670 [witnesses] were classified as sight witnesses." So even if all of the "sound witnesses" are considered, that is only 27%.
The actual number is less than 5% though, because a vast majority of them heard sounds after the wreckage hit the water, since the events occurred so far away (9 miles off shore). Here is an example of some of these witness accounts, as recorded in their official FBI interview summary documents:
Witness 714: 30 to 40 seconds after losing sight of the falling wreckage behind the dunes, she heard rumbles of increasing intensity.
Witness 153: A few seconds after losing sight of the falling wreckage behind the trees, he heard loud rumbling.
Witness 293: 30 seconds to a minute after the fireball dropped out of site, he heard a series of "sonic booms".
Witness 89: the fireball descended into the sea; then heard three quick explosions.
Witness 47: saw two columns of flames falling; after a period of time heard a sound similar to thunder.
In addition, several eyewitnesses said they were threatened and intimidated by FBI agents when they were giving their statements. Their accounts can be seen in the documentary, "TWA Flight 800".
2) Kallstrom Making False Claims Regarding Experience of Whistle-blowers
Throughout the news coverage on this crash starting on June 19, 2013, Kallstrom has been referring to whistle-blower and former senior NTSB investigator Hank Hughes as a low-level bus or truck accident investigator.
FACT CHECK: This is inaccurate. In 1994, two years before Flight 800 crashed, Hank was inducted into the the International Society of Air Safety Investigators and was a full member until his retirement in 2010. Hank was assigned to the NTSB's go-team for the TWA 800 crash, he was responsible for drawing up the grid for the aircraft reconstruction of TWA 800 and was in charge of reconstructing the entire interior of the aircraft. The NTSB gave Hughes an Outstanding Service award for his work on the TWA 800 investigation, which is the highest award they give.
Whistleblower Bob Young was TWA's chief investigator on the TWA crash. Other whistle-blowers include Dr. Charles Wetli, Suffolk County Medical examiner in charge of all victim autopsies, NTSB senior medical forensic consultant Col. Dennis Shanahan, MD, and Air Line Pilots Association investigator Jim Speer who located and oversaw the testing of the first piece of debris that tested positive for explosives.
3) Kallstrom Downplays FBI Evidence Tampering During Investigation and repeatedly claimed that his "thousand agents" conducted a thorough investigation.
FACT CHECK: While most of these agents no doubt performed admirably, the record shows that a select group of agents, with direct access to the wreckage were responsible for numerous violations of forensic and investigative protocol. They include:
FBI agent Ricky Hahn attempting to flatten pieces of wreckage with a hammer, thereby altering it as evidence.
The FBI sending to Washington the first piece of wreckage that tested positive for explosives (a part of the right wing). It never came back, according to the NTSB investigator who discovered it and other investigators familiar with it.
In the middle of the night, FBI agents from an outside division were caught breaking into the Calverton hangar where TWA 800 was being re-assembled. Cameras were installed to ensure it didn't happen again. However, in a recent interview Kallstrom implied that the incident was simply a matter of eager agents working long hours.
4) Kallstrom Stands By Inaccurate CIA Animation Describing Witness Observations, Blocks Eyewitness Testimony at a Public Hearing
FACT CHECK: Mr. Kallstrom's own agents who directly interviewed the eyewitnesses concluded that there was a "high probability" that a missile was involved based on "overwhelming evidence." Rather than publicly release this conclusion, Kallstrom tasked a team at the CIA who never interviewed a single eyewitness to produce a video that came to a different conclusion and detailed a scenario that distorted eyewitness accounts and was physically impossible.
Five days before the first NTSB public hearing, Kallstrom wrote a letter to NTSB Chairman Hall requesting that the Chairman bar all discussion of the eyewitness evidence and prevent any eyewitnesses from testifying. In his letter, Kallstrom expressed his concern that the eyewitness testimony would "undermine" the CIA animation.
CIA documents show that the CIA knew their animation did not match the NTSB conclusions regarding the position and breakup sequence of the aircraft which were based on radar, black box, and debris field data. The CIA also knew that the eyewitness accounts cited in their animation did not match the scenario in the animation.
With prior knowledge of all of this, the CIA released their animation to James Kallstrom, who played it at the FBI's final press conference on the crash. It was broadcast live, nationwide.
5) Kallstrom Misrepresents Significance of Radar Evidence
On the Today show on June 20, 2013, Kallstrom said the radar evidence did not correlate with the eyewitness testimony.
FACT CHECK: Kallstrom provided no explanation as to why this evidence did not correlate with the eyewitness evidence. The truth is that dozens of eyewitnesses reported seeing a streak of light rise up and head south-bound, ending in an explosion. The radar evidence confirms this south-bound explosion.
In 2000, the NTSB conducted a "Missile Visibility Study" and confirmed that the explosion of a missile is recorded on radar, but it's flight path before the explosion is not (due to its small radar signature before exploding). This study, the FAA radar from the TWA 800 crash, and the eyewitness reports all confirm that what was observed in the sky and recorded on radar is consistent with a missile engagement.
Without providing any explanation, Kallstrom contradicted the clear and unmistakable FAA radar evidence of the explosion that caused the crash
6) Kallstrom Perjures Himself Before a Congressional Committee
In the documentary "TWA Flight 800" Kallstrom is shown testifying before a congressional committee and saying that no eyewitnesses used the word "missile" to describe what they saw.
FACT CHECK: In fact many FBI documents say otherwise. Witnesses, including those with military backgrounds, told the FBI they believed they saw a missile take down TWA Flight 800.
Here are two examples:
Witness 364: When a former crew chief in Marine Corps helicopter squadron HMR-161, Kaneohe Bay, Hawaii (1956-1960) with top secret security clearance "learned that TWA Flight # 800 had crashed,…he came to the personal conclusion that what he had seen was a missile hitting the TWA plane."
Witness 166: "He stated he was in the Polish army in 1974 and has experience with missiles…[he] opined that this was a medium size missile which would have required three experienced people to operate."
Affidavit
"The following link is an affidavit by senior NTSB investigator (Ret.) Henry F. Hughes. Assigned to the original NTSB go-team, Hughes was ultimately responsible for laying out the grid for the entire reconstruction of the TWA 800 airliner and was also assigned Group Chairman of the Airplane Interior Documentation Group. Hughes' group completely reconstructed all interior components of the aircraft."
https://twa800project.files.wordpress.com/2014/10/final-final-revised-affidavit.pdf