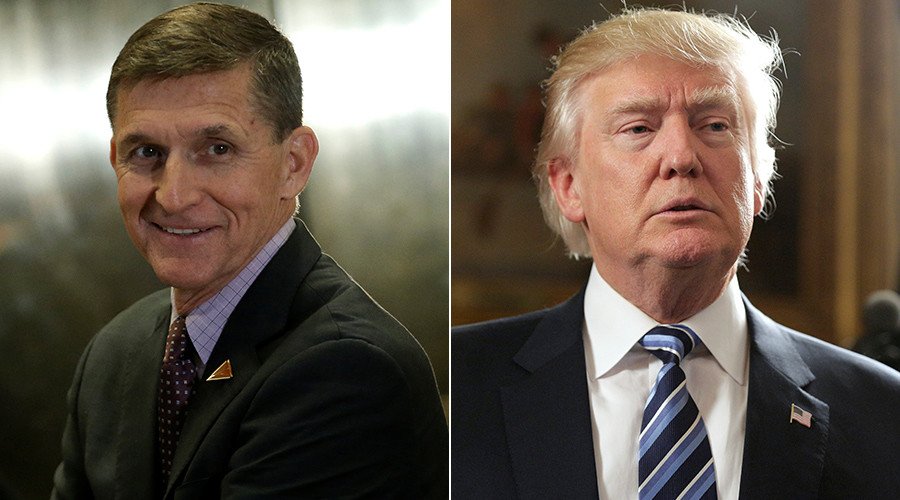 On the Saturday morning of 4/29/17, I was watching on TV, a MSNBC rerun of the Rachel Maddow Show when the host stated that NBC's reporter Andrea Mitchell has uncovered information proving that those in the White House were fully informed as to General Mike Flynn having worked on behalf of Turkey before he became the republican President Donald Trump's National Security Adviser.
It turns out that the White House did have a sub rosa background check done on General Flynn before he became part of the president's team. In addition, the host Rachel Maddow reminded her audience that there were numerous news outlets, from the left to the right viewpoints, which were reporting about General Flynn's work on behalf of a foreign government in real time, as the vetting process was in progress. In addition, the U.S. Congress directly voiced its concern in writing to the White House about General Flynn ties to foreign entities. Finally, General Flynn's attorneys claim to have informed the White House on this same matter.
In short, the Vice President Mike Pence who was in charge of the White House's vetting process and who has been publicly stating as late as March 2017 in a Fox TV interview, that he knew nothing about General Flynn's connection to Turkey, has been lying with a straight face to the American peoples. The same can be said for the White House's Spokesperson, Sean Spicer and the Attorney General Jeff Sessions.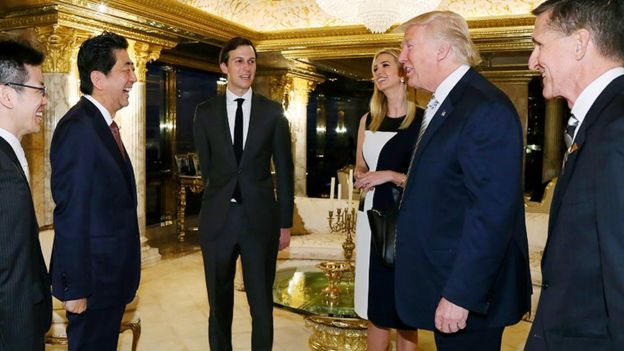 Here is the rest of the story…
On 4/28/17, Brooke Seipel of  The Hill penned the following report, "Trump team did background check on Flynn, knew of Turkey ties: report."
Excerpts:
"The White House and President Trump's transition team reportedly did a background check on former national security adviser Michael Flynn in addition to his already approved security clearance, MSNBC's Rachel Maddow reported Friday (4/28/17) evening.
"NBC News has learned from sources close to the Trump-Russia investigation that both the Trump transition and the White House did do a background check on Flynn," Maddow said on her program, citing reporting from NBC's Andrea Mitchell."
"This is in addition to his already approved security clearance. They did a background check on Flynn specifically for him to become national security adviser."
"Maddow said Friday that NBC reporting showed that "the vetting of Flynn was done and sources close to the investigation tell NBC that it was done 'very casually.'"
"One person involved tells NBC that the Trump transition was aware of Flynn's business ties to Turkey," she said."
"Flynn, who was forced out of Trump's White House after misleading officials about his conversation with Russia's ambassador about sanctions, received a five-year renewal of his security clearance in January 2016."
"A former Obama aide hit back Friday (4/28/17) at attempts by Trump officials to blame the previous administration" (for not having done the appropriate vetting).
"The responsibility in vetting [Flynn] belongs on the incoming administration," former Obama communications director Jen Psaki said on CNN. "Clearly that wasn't done. So this is kind of an absurd blame game here."
"The House Oversight Committee said earlier this week (week of 4/24/17) that Flynn may have broken the law by taking payments from Russia and Turkey without approval from the military and State Department. He had reportedly been previously warned against taking such payments."
"According to Rep. Elijah Cummings (Md.), the top Democrat on the House Oversight Committee, Flynn applied to renew his security clearance — using a Form SF-86 — in January 2016, a month after he traveled to Moscow to give a paid speech."