The republican President Donald Trump's administration's lack of focus on domestic white extremist terrorism, let alone its denial that it even exists, is highly suggestive of his unhealthy alignment with his Alt-right,  White-supremacists' followers. Once again, the president is allowing his alt-reality universe versus factual data to prompt his policy priorities.
As per numerous sources, despite an uptick in far right hate crimes, the White House has signaled its intent to cut spending for programs that fight non-Muslim domestic terrorism even though it has budgeted for an increase of spending for the Department of Homeland Security. And in the month of June 2017, this same department has barred a $10 million government grant program, from being used to combat both domestic and Islamist terrorism to narrowing its focus to combating Islamist extremism only.
What caught my attention to focus on this issue, is the June 2017 crime where a stalker followed a group of Muslim teenage girls with a bat and managed to catch one of them as they were running away. The one young lady, Nabra Hassanen was later found near a pond, beaten to death. The cruelty doesn't end there but is exacerbated by the Sterling, Virginia police as they refused to investigate this brutality as a "hate crime." And with the US Attorney General being part of the Alt-right President's administration, there is nowhere for the Muslim community to be heard.
I have been blogging about how White Supremacists appear to be mimicking the recruiting techniques of ISIS which includes using the same favored social media internet systems, which is with a version of twitter, "telegram," a Russian company based in Germany. And for a Facebook version, there is the Russian based entity, VK (originally called VKontakte). Both companies rarely kick users off these sites.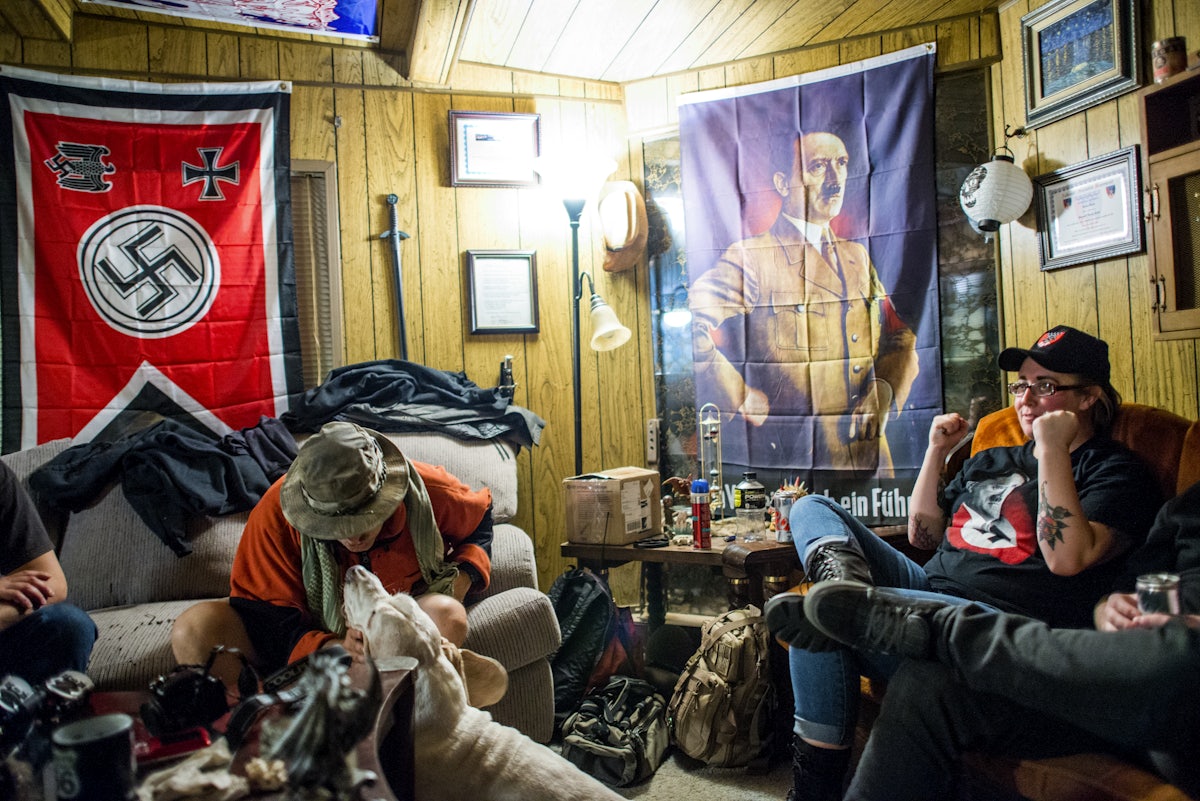 Here is the rest of the story…
On June 23, 2017, Julia Harte and Dustin Volz of  Reuters penned the following report, "U.S. government narrows focus of counter-extremism program."
Excerpts:
"The U.S. Department of Homeland Security on Friday (6/23/17) announced changes to a $10 million government grant program, narrowing its focus around efforts to combat Islamist extremism."
"In an update to awards announced in January by former President Barack Obama's administration, the department released a new list of grant recipients and amounts, shifting money to law enforcement offices and away from groups that combat U.S.-based extremism."
"Reuters reported in February that President Donald Trump's administration wanted to revamp the program to focus solely on Islamist extremism."
"A DHS spokeswoman said the department changed the grant criteria after the release of the initial list to consider whether applicants would partner with law enforcement, had experience implementing counter-extremism prevention programs, and would be able to continue after the awards were spent."
"Top-scoring applications that were consistent with these priorities remained as awardees, while others did not," said DHS spokeswoman Lucy Martinez."
"Three local law enforcement offices in California, Washington state and Minnesota were among the new awardees, receiving grants totaling $1.2 million."
"A spokesman for the Alameda County Sheriff's Office in California said it would use the money to address extremism "on all fronts," not just Islamist violence. Sergeant Ray Kelly cited violent clashes between right-wing and left-wing demonstrators that recently erupted in the city of Berkeley as an example of local extremism in the county."
"Kelly said the office would use the grant money to train officers to better recognize and address signs of alienation that make young people vulnerable to extremism, with the help of behavioral health counselors who are already on staff."
"The Muslim Public Affairs Council, a nonprofit group that works to improve public understanding and policies that affect American Muslims, said the Trump administration revoked its nearly $400,000 grant because the group "did not meet the criteria of working with law enforcement to counter violent extremism."
"The revised list also omitted several original awardees focused on U.S.-based extremism, such as Life After Hate, which tries to steer young people away from far-right extremism."
"Christian Picciolini, a co-founder of Life After Hate, told Reuters his group was planning to use its $400,000 grant to scale up its counselor network of former extremists to "meet the highly increased requests for our services since Election Day."
"The current administration's lack of focus on domestic white extremist terrorism, let alone its denial to even acknowledge it exists, is highly troubling," Picciolini wrote in an email.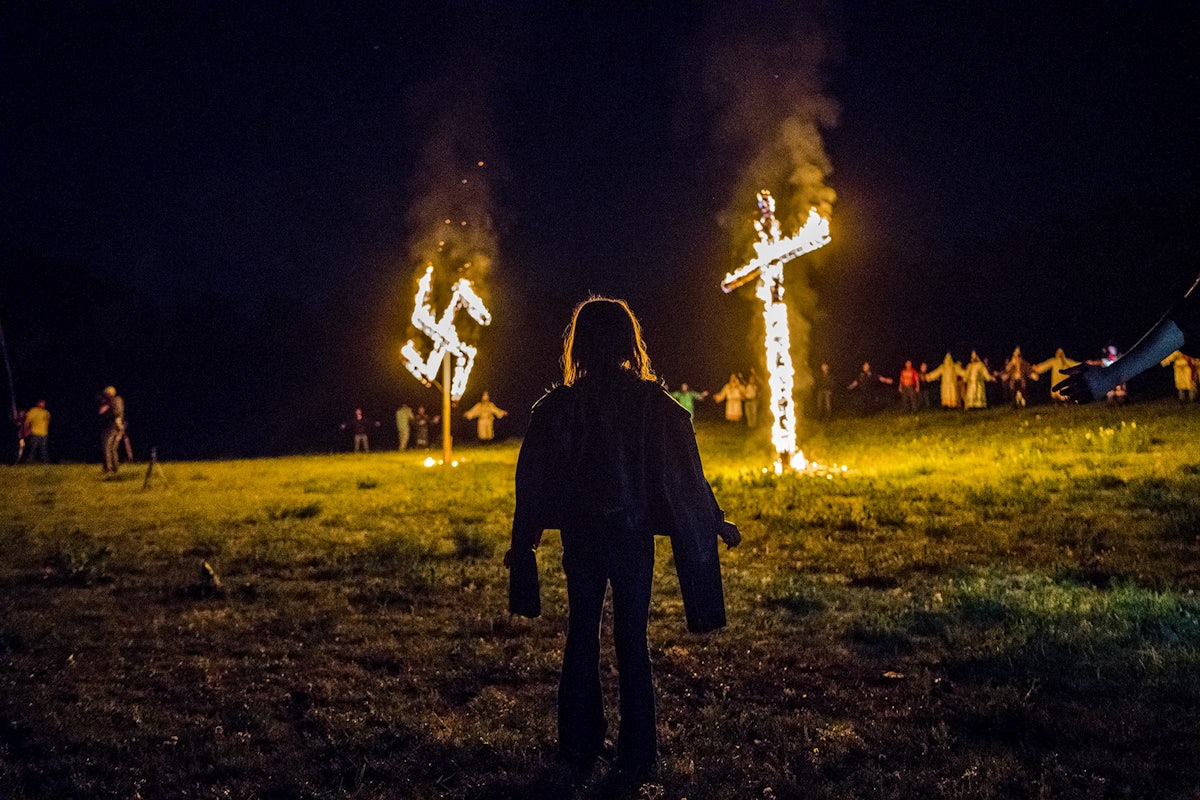 On February 27, 2017, Van Jones with photos by Johnny Milano of the New Republic, penned the following portrayal of White Supremacist, "Hate in the Age of Trump."
Excerpts:
"We are forced to confront many things in the images that photographer Johnny Milano spent five years capturing (See link below to view photos). The ceremonial burning of a cross and a swastika in an open field. The silhouette of a child, a young and defenseless observer of hate, situated between the flaming structures. The Nazi symbol on shirt and skin. Membership spreads not simply through inheritance, but through outreach."
"Taken together, Milano's images make it impossible to deny that white supremacy is alive and well in this country. Powered by social media platforms, and encouraged by the rise of Trump-as-champion, America's hate groups have emerged from the fringes with a newfound sense of respectability. In 2015 alone, the number of homegrown hate groups jumped by 14 percent—a proliferation unprecedented in recent times."
"We are far from the post-racial ideal that many Americans have been clinging to. And the spread of white supremacy is not confined to the South, to states like Texas, Georgia, and Tennessee­—it extends deep into the heartland, to Pennsylvania and Maryland and Ohio and Indiana. Hate groups exist all across the USA."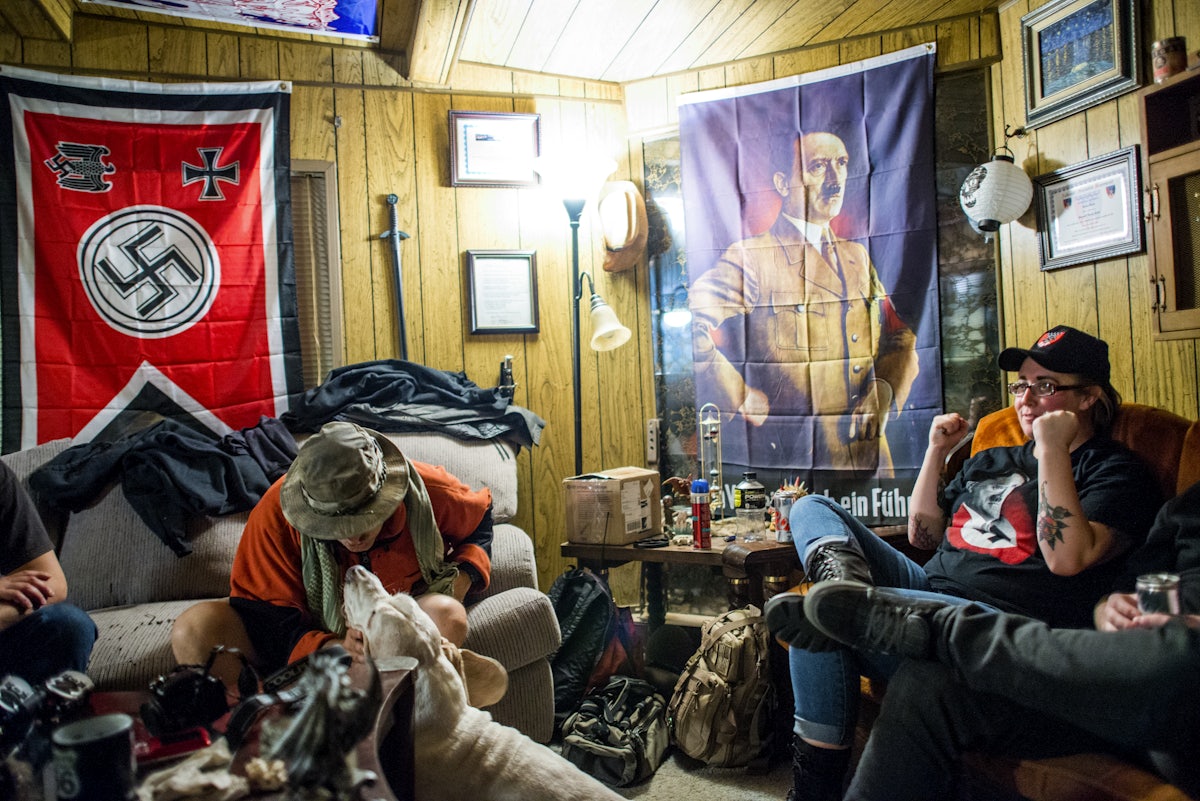 On June 4, 2017, Ari Perliger of Newsweek penned the following report, "HOMEGROWN TERRORISM AND WHY THE THREAT OF RIGHT-WING EXTREMISM IS RISING IN AMERICA."
Excerpts:
"The murder in College Park, Maryland of Richard Collins III, an African-American student who had recently been commissioned as a second lieutenant in the U.S. Army and was days away from his graduation from Bowie State University, underscores the violence of America's far-right wing. Sean Urbanski, the University of Maryland student who allegedly stabbed Collins to death, belongs to a racist Facebook group called Alt-Reich: Nation."
"It makes sense that the FBI is helping the police investigate this incident as a suspected hate crime. But my 15 years experience of studying violent extremism in Western societies has taught me that dealing effectively with far-right violence requires something more: treating its manifestations as domestic terrorism."
"While attacks such as the recent suicide bombing in Manchester that left 22 people dead and several dozen injured will probably continue to garner more headlines, this growing domestic menace deserves more attention than it's getting."
Domestic terrorism
"Terrorism is a form of psychological warfare. Most terrorist groups lack the resources, expertise and manpower to defeat state actors. Instead, they promote their agenda through violence that shapes perceptions of political and social issues."
"Collins' murder, if it was motivated by racist sentiments, should be treated as an act of domestic terrorism, which I define here as the use of violence in a political and social context that aims to send a message to a broader target audience. Like lynching, cross-burning and vandalizing religious sites, incidents of this kind deliberately aim to terrorize people of color and non-Christians."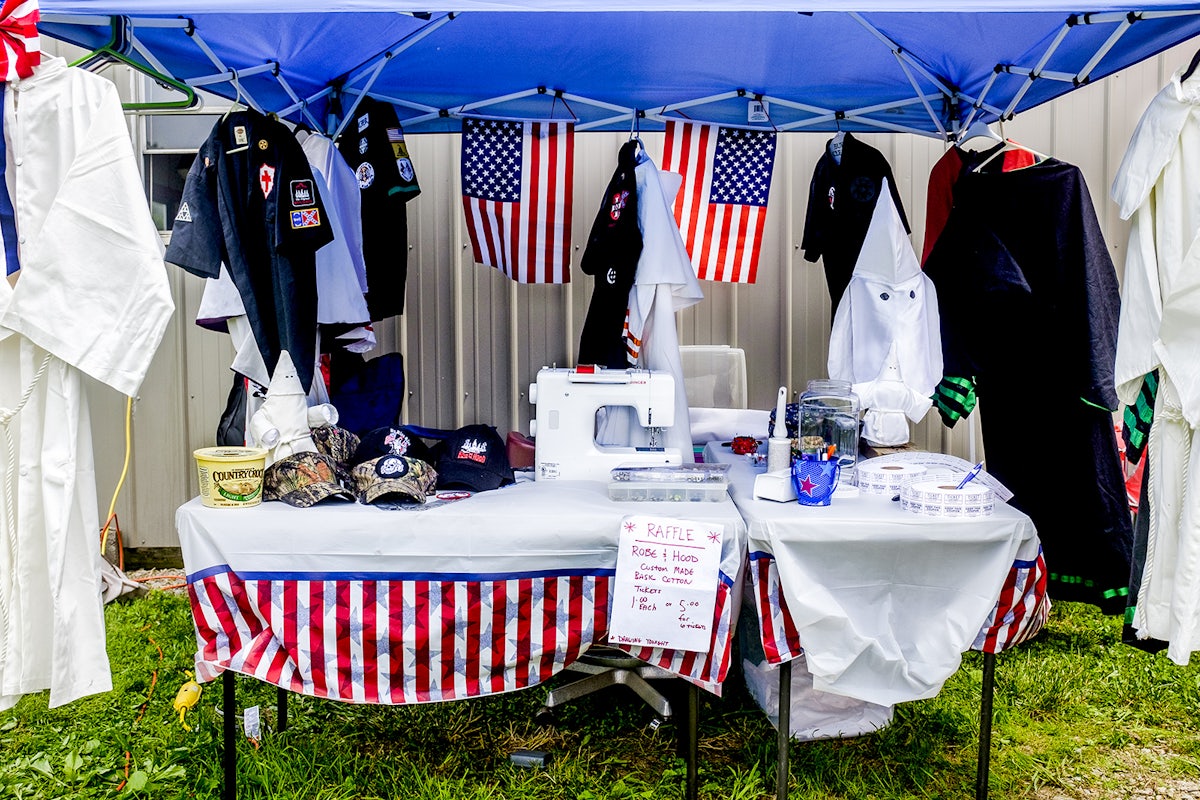 "I consider domestic terrorism a more significant threat than the foreign-masterminded variety in part because it is more common in terms of the number of attacks on U.S. soil."
Another report initially published in 2014 by New America Foundation on domestic incidents of extremist violence shows that excluding the Orlando nightclub massacre, between 2002-2016, far-right affiliated perpetrators conducted 18 attacks that killed 48 people in the United States, while terrorists motivated by al-Qaida's or the Islamic State's ideology killed 45 people in nine attacks."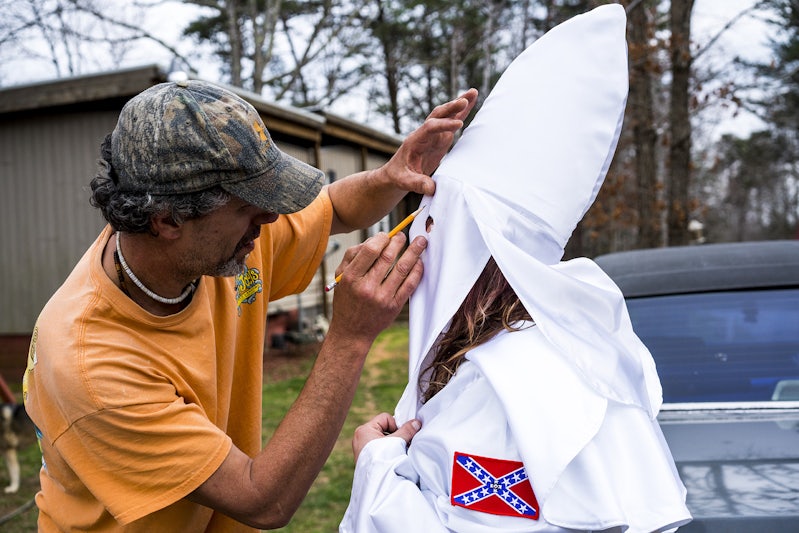 A spontaneous appearance
"In briefings with law enforcement and policymakers, I have sometimes encountered a tendency to see U.S. right-wing extremists as a monolith. But traditional Ku Klux Klan chapters operate differently than skinhead groups, as do anti-government "patriot" and militia groups and anti-abortion extremists. Christian Identity groups, which believe Anglo-Saxons and other people of Northern European descent are a chosen people, are distinct too."
"Certainly, there is some overlap. But these groups also differ significantly in terms of their methods of violence, recruitment styles and ideologies. Across the board, undermining the threat they pose requires a more sophisticated approach than investigating their criminal acts as suspected hate crimes."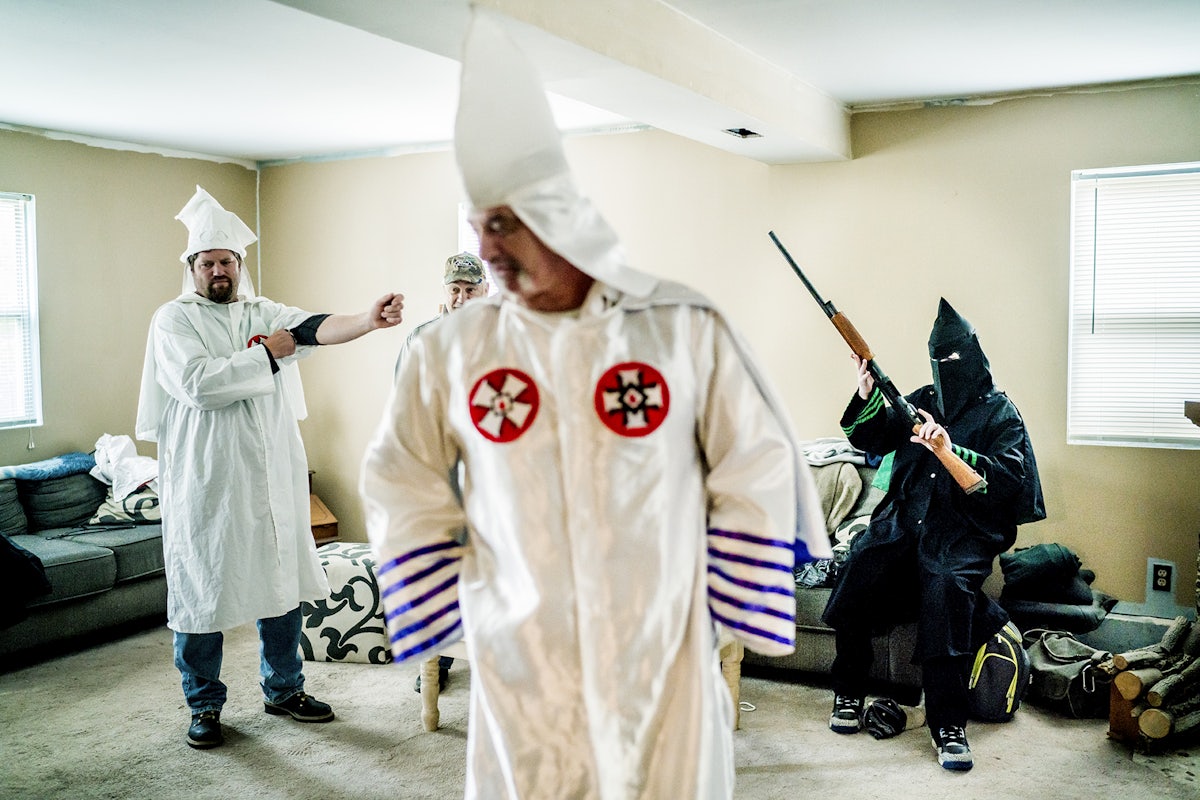 "In an ongoing study I'm conducting at the University of Massachusetts Lowell with several students, we have determined that, as apparently occurred with Collins' recent murder in Maryland, many attacks inspired by racist or xenophobic sentiments may appear spontaneous. That is, no one plans them in advance or targets the victim ahead of time. Instead, chance encounters that enrage the perpetrators trigger these incidents."
"Sporadic attacks with high numbers of casualties that are plotted in advance, such as Dylann Roof's murder of nine African-Americans in a Charleston, South Carolina church, are always big news. More typical incidents of far-right violence tend to draw less attention."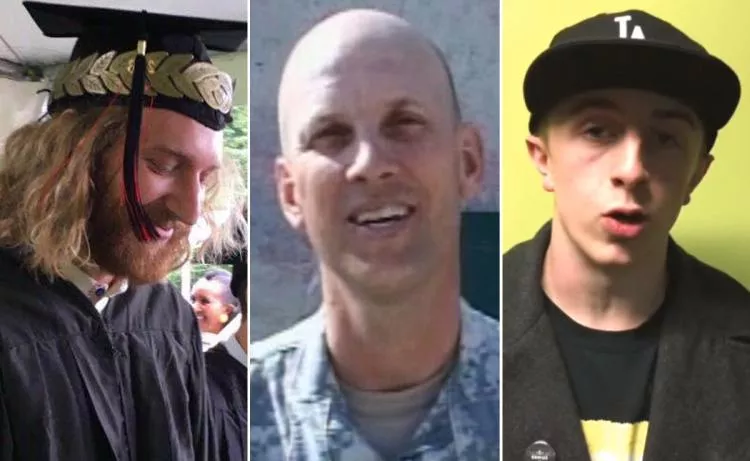 "The fatal stabbing of Taliesin Myrddin, Namkai Meche and Ricky John Best aboard a train in Portland, Oregon on May 26 seems to be emerging as an exception. The alleged killer of these two white men, Jeremy Joseph Christian, attacked them with a knife after they stood up to him for haranguing two young women who appeared to be Muslim, police said. A third injured passenger is expected to survive. Much of the media coverage is focused on Christian's violent and racist background."
"Given the spontaneous nature of so much far-right violence, U.S. counter-terrorism policies should, in my view, target the dissemination of white supremacist ideology, rather than just identifying planned attacks and monitoring established white supremacy groups."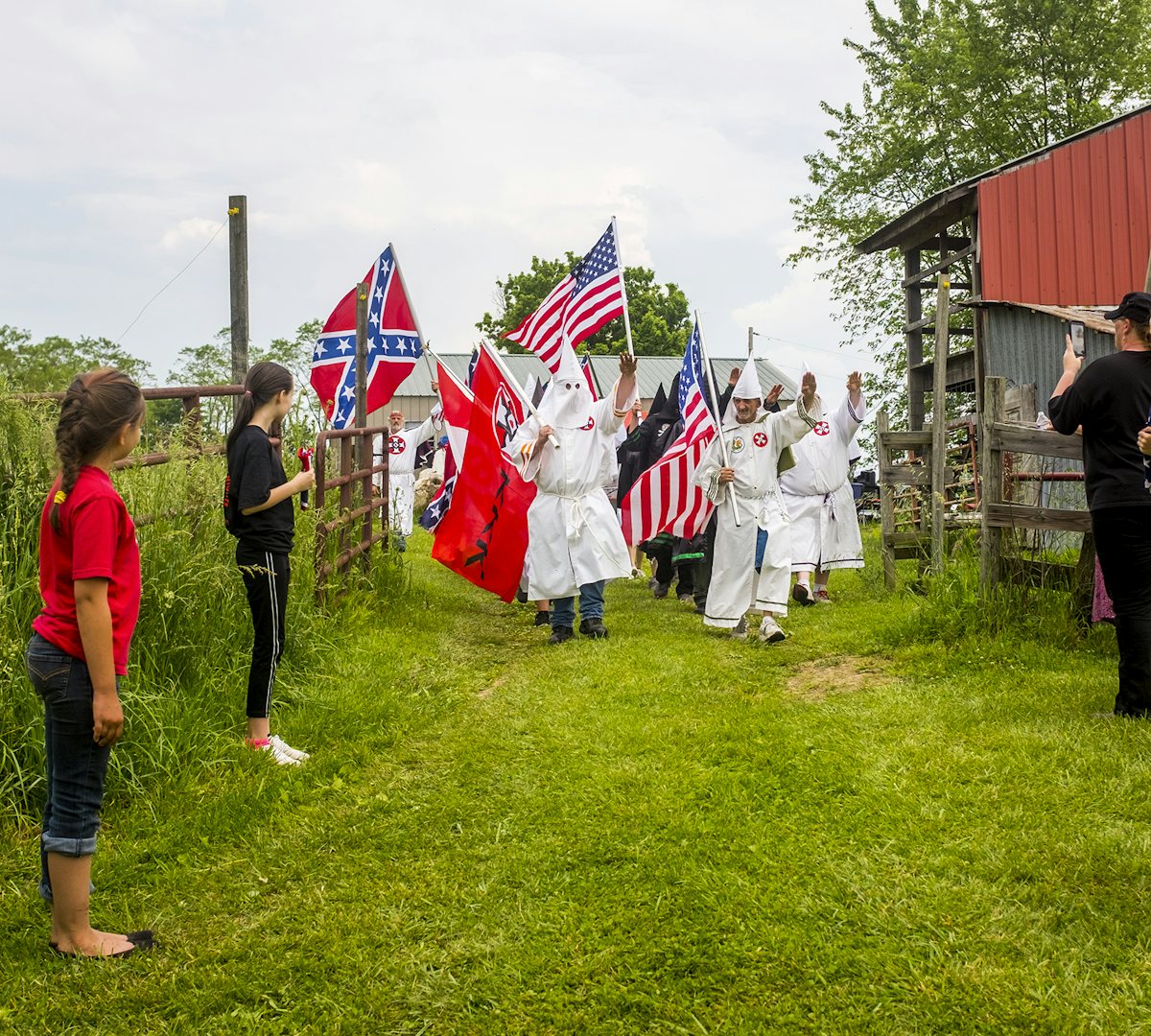 An iceberg theory
"The number of violent attacks on U.S. soil inspired by far-right ideology has spiked since the beginning of this century, rising from a yearly average of 70 attacks in the 1990s to a yearly avarage of more than 300 since 2001. These incidents have grown even more common since President Donald Trump's election."
"The Southern Poverty Law Center, a nonprofit that researches U.S. extremism, reported 900 bias-related incidents against minorities in the first 10 days after Trump's election—compared to several dozen in a normal week—and the group found that many of the harassers invoked the then-president-elect's name. Similarly, the Anti-Defamation League, a nonprofit that tracks anti-Semitism, recorded an 86 percent rise in anti-Semitic incidents in the first three months of 2017."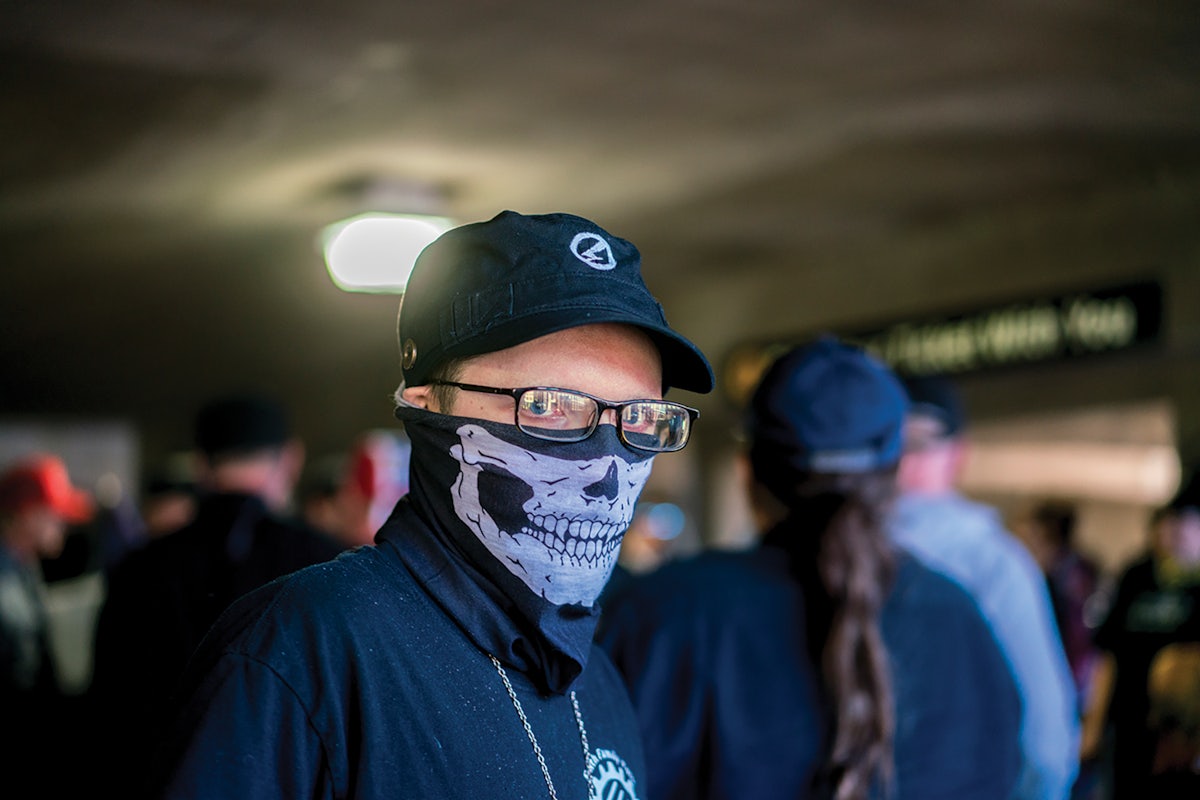 " I would argue that this trend (as described) reflects a deeper social change in American society."
"The iceberg model of political extremism, initially developed by Ehud Shprinzak, an Israeli political scientist, can illuminate these dynamics."
"Murders and other violent attacks perpetrated by U.S. far-right extremists compose the visible tip of an iceberg. The rest of this iceberg is under water and out of sight. It includes hundreds of attacks every year that damage property and intimidate communities, such as the recent attempted burning of an African-American family's garage in Schodack, New York. The garage was also defaced with racist graffiti."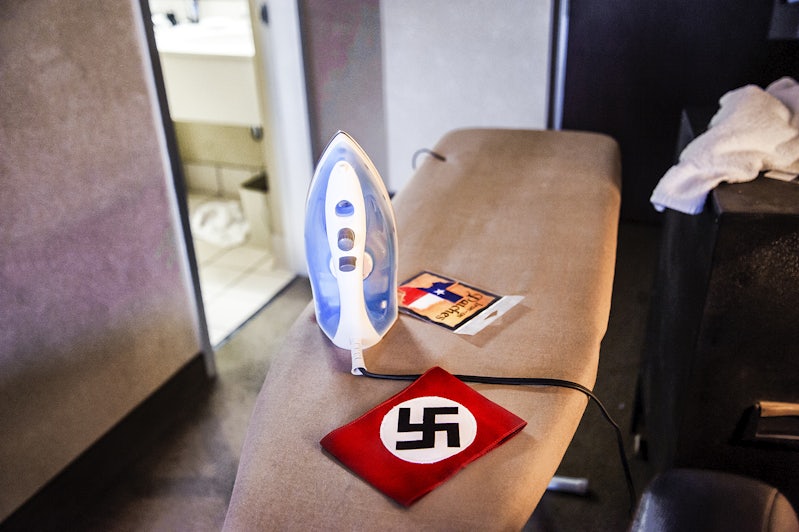 "Data my team collected at the Combating Terrorism Center at West Point show that the significant growth in far-right violence in recent years is happening at the base of the iceberg. While the main reasons for that are still not clear, it is important to remember that changes in societal norms are usually reflected in behavioral changes. Hence, it is more than reasonable to suspect that extremist individuals engage in such activities because they sense that their views are enjoying growing social legitimacy and acceptance, which is emboldening them to act on their bigotry."
QUESTION

"How many more innocent people like Richard Collins III—and Taliesin Myrddin Namkai Meche and Ricky John Best—have to die before the U.S. government starts taking the threat posed by violent white supremacists more seriously?"
This article was originally published on The Conversation. Read the original article.
Related Article: 
Hate in the Age of Trump: A Photo Essay | New Republic