This law suit has just been filed by democrats before this avenue for redress would have been shut down because of "statute of limitation statutes. The claimants and the attorneys behind this action are high powered, competent professionals. If this case survives the stage past where opponents will fight for its dismissal, this will become be an opportunity to do lots of discovery. This could end up being an independent gatherer of facts in lieu of the 9/11 type independent investigative commission that the US Congress has refused to establish.
As per Law.com, "The lawsuit, filed Wednesday, (July 12, 2017) in the U.S. District Court for the District of Columbia, was organized by the nonprofit Protect Democracy. In addition to the Protect Democracy team, other lawyers include Keker, Van Nest & Peters partner Steven Hirsch, former federal judge and Harvard professor Nancy Gertner and Richard Primus, a professor at the University of Michigan law school. All three are working on the case pro bono."
Here is the rest of the story...
On July 12, Charlie Savage of the New York Times penned the following report, "Democrats Sue Trump Campaign Over Leaked Emails Tied to Russia."
Excerpts:
 "Two Democratic Party donors and a former party staff member have filed an invasion of privacy lawsuit against President Trump's campaign and a longtime informal adviser, Roger J. Stone Jr., accusing them of conspiring in the release of hacked Democratic emails and files that exposed their personal information to the public."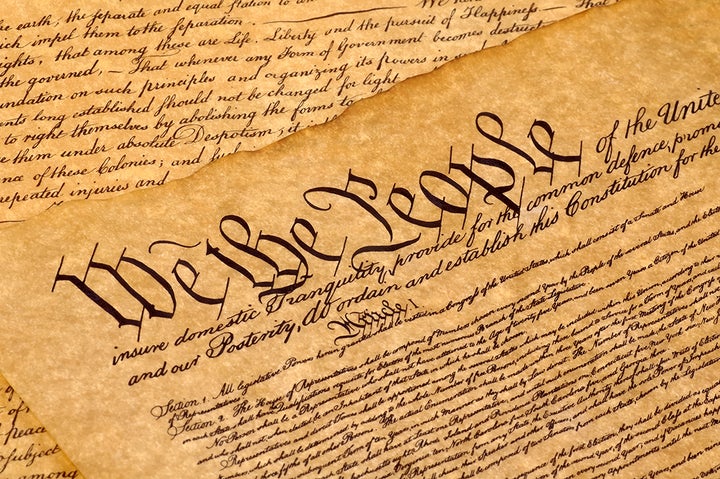 "The case was organized by Protect Democracy, a government watchdog group run by former Obama administration lawyers. It filed the claim just short of a deadline under a one-year statute of limitations for privacy invasion lawsuits: WikiLeaks published the first archives of stolen Democratic National Committee emails, which intelligence agencies say Russia hacked to harm Hillary Clinton's presidential campaign and help Mr. Trump, last July 22."
"Mr. Trump and his political advisers, including Mr. Stone, have repeatedly denied colluding with Russia, and the 44-page complaint, filed on Wednesday in the Federal District Court for the District of Columbia, does not contain any hard evidence that his campaign did. But it is seeking to depose witnesses and obtain campaign emails and other documents during the discovery process that is a standard part of lawsuits."
"If a judge permits the case to reach that stage, the lawsuit would become a new and independent fact-finding investigation into the Trump-Russia issue — one that is overseen by a judge rather than by congressional Republicans, like the oversight inquiries conducted by the House and Senate Intelligence Committees, or by the Trump administration, like the criminal inquiry led by the special counsel, Robert S. Mueller III."
"These plaintiffs are using the law and the American civil justice system the way it was intended: to vindicate important rights and values, such as the right to privacy and the right to participate in the political process; and to deter others who might consider colluding with a foreign government for political gain," said Ian Bassin, the executive director of Protect Democracy. "They want to ensure that what they have gone through does not become something we accept as part of our democracy."
"Among the plaintiffs is Scott Comer, who was the chief of staff in the finance department of the Democratic National Committee, and whose hacked emails revealed to his grandparents that he is gay, which strained family relations, the lawsuit said."
"Mr. Comer also received harassing and threatening phone calls, and was marginalized at work because of comments he had made about co-workers, and eventually left his job, it said."
"The plaintiffs also include two Democratic Party donors, Roy Cockrum and Eric Schoenberg, whose Social Security numbers, dates of birth, home addresses and other personal details became public when WikiLeaks published the files."
"The lawsuit said the disclosures resulted in attempts by strangers to steal the plaintiffs' identities and obtain credit in their names, which caused "significant distress and anxiety and will require lifelong vigilance and expense."
"The complaint noted that the goal of the hacking "was to harm the Democratic Party's candidate for president of the United States and improve the Trump campaign's likelihood of success." But, it said, "the direct victims included Mr. Cockrum, Mr. Schoenberg and Mr. Comer."
"The complaint largely consists of a catalog of publicly known facts that it presents as circumstantial evidence that the defendants had the motive, desire and opportunity to conspire with Russia. It noted public statements by the defendants and revelations about meetings and contacts with Russians that various associates of Mr. Trump concealed when applying for security clearances."
"Those facts include the Trump campaign's efforts to soften language in the Republican Party platform condemning Russia's intervention in Ukraine, and the disclosure in recent days that in June 2016, Mr. Trump's campaign manager, eldest son and son-in-law attended a meeting with a Russian lawyer whom they believed would give them dirt on Mrs. Clinton as part of Moscow's support for Mr. Trump."
"In addition to the invasion of privacy claim, the lawsuit contains two counts of other harms it said were a foreseeable consequence of the disclosure of the stolen emails: intentional infliction of emotional distress, and the violation of a statute that forbids conspiracies to intimidate classes of lawful voters from participating in the democratic process, or to injure them for having done so. The latter charge was brought under a federal statute that dates from a Reconstruction Era law to help combat the Ku Klux Klan. The lawsuit seeks unspecified compensatory and punitive damages."
"It does not name as defendants Russia, which has sovereign immunity, or WikiLeaks, whose founder Julian Assange, an Australian citizen, is living in the embassy of Ecuador in London."