Finally, the republican President Donald Trump reacted to the drip -drip-drip resignations by CEOs in protest to the president's siding with White supremacists over the counter-protesters during recent events where violence ensued in Charlottesville, VA. He has decided to completely disband his 2 main Economic Advisory councils.
As per a 8/16/17 Wall Street Journals's report, "Mr. Trump tweeted Wednesday that he was ending the White House council on manufacturing and the Strategic and Policy Forum."
(But this was only after) "One of the councils had planned to disband after a conference call of its executives on Wednesday morning (8/16/17), a person familiar with the matter said. Mr. Trump's tweet came after reports that council was disbanding."
"Blackstone Group LP Chief Executive Stephen A. Schwarzman, who led the Strategic and Policy Forum, phoned the president on Wednesday to inform him the group was being disbanded, according to people familiar with the call."
"After the call, which was described as cordial, the president tweeted that it was his decision to disband that council. In that tweet, he also announced he was disbanding the manufacturing-advisory council."
Rather than putting pressure on the businesspeople of the Manufacturing Council & Strategy & Policy Forum, I am ending both. Thank you all!
The first CEO defection on 8/14/17 was the CEO of Merck Kenneth C. Frazier who publicly announced that he was leaving the president's American Manufacturing Council in protest over the republican President Donald Trump's failure to specifically call out White Supremacists groups as being responsible for their incitement of violence this past weekend at their rally being held in Charlottesville, VA.
Later in the day (8/14/17), Kevin Plank, CEO of Under Armour also resigned in protest  from the president's American Manufacturing Council.
  His statement: "We remain resolute in our potential and ability to improve American manufacturing," Plank said in a statement. "However, Under Armour engages in innovation and sports, not politics."
Then a third chief executive officer Brian Krzanich of Intel also resigned from U.S. President Donald Trump's council of business leaders.
On August 15, 2017, more CEOs tendered their resignations. Richard Trumka, leader of the AFL-CIO, resigned with the statement, "I cannot sit on a council for a President that tolerates bigotry and domestic terrorism."
Scott Paul, head of the Alliance for American Manufacturing, quit Trump's manufacturing council earlier on Tuesday. He said on Twitter it was "the right thing for me to do."
Then Thea Lee, an economist and former deputy chief of staff at the AFL-CIO, also resigned from the council.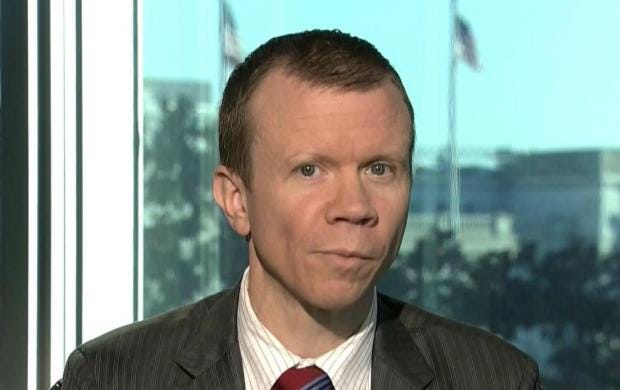 Finally, on August 16th, two more CEOs quit in protest over the president's attempts to place a moral equivalency between arbiters of hate like White Supremacists and neo-Nazis and those who oppose them.
Another CEO announced that she is walking away from President Trump's American Manufacturing Council over Trump's initially muted response to racial violence in Charlottesville, Va, and she is NJ Camden's Campbell Soup Co. CEO Denise Morrison.
Inge Thulin, the CEO of 3M followed suit.
Here's the president's response:
For every CEO that drops out of the Manufacturing Council, I have many to take their place. Grandstanders should not have gone on. JOBS!
 Well it looks like this presidential tweet was fake news, to where the president's final coup d'etat has been to disband the two CEO Councils established under his administration.
Here is the rest of the story…
On August 16. 2017, the staff of the Washington Post penned the following report, "Trump's two main CEO councils disband in wake of his controversial Charlottesville remarks."
Excerpts:
"President Trump's 2 major councils of top CEOs disbanded Wednesday (8/16/17) in the wake of his controversial remarks over the recent racially-charged violence in Charlottesville, Va."
"Several corporate leaders had announced they were resigning from the President's Strategic and Policy Forum as well as a separate manufacturing council in recent days after Trump was slow to condemn white supremacy groups."
"But on Twitter, Trump said it was his decision to disband both councils. "Rather than putting pressure on the business-people of the Manufacturing Council & Strategy & Policy Forum. I am ending both," he tweeted."
"The dissolution of the council is a major setback for a president who had cast himself as a business leader who could bring greater prosperity to companies and the economy."
As per a 8/16/17 CNBC report, "JPMorgan Chase CEO Jamie Dimon called the attack in Charlottesville, Virginia, over the weekend a disturbing display of bigotry and violence."
"One person was killed and 19 others injured when a white supremacist allegedly rammed a car into counter-protesters on Saturday (8/12/17)."
"In a message to U.S. employees, (Jamie Dimon of JP Morgan) said such violence is unacceptable in America."
"The racist behavior on display by these perpetrators of hate should be condemned and has no place in a country that draws strength from our diversity and humanity," wrote Dimon, who is also chairman of Business Roundtable.
"In a separate statement co-authored by Dimon, Business Roundtable said that its CEOs "will never accept such intolerance and hate" as demonstrated in Charlottesville over the weekend."
"Racism has no place in our businesses, our communities or our country," the group said in a statement."
This blog was updated on 8/16/17.