I live in the West coast of central Florida. It is Thursday, September 7, 2017. the republican Floridian Governor Rick Scott held a press conference earlier in the day. He is aware that gas stations have sold out of gas which makes it mission impossible to get out of dodge, to obey evacuation orders if residents do not have access to gasoline to fuel their vehicles. He said his office is working on this issue. The airports are already cancelling flights
I did check with my local 7Eleven gasoline station, where workers  said truckers are in short supply as they have been delivering gasoline to the Texas area, already devastated by Hurricane Harvey.
The local popular Publix grocery stores in my area have a sign on the doors, stating that there is no longer any bottled water in stock.
Neighbors have told me that the local stores like Home Depot and Lowe's have sold out of sand bags and plywood to board up windows.
So far the projected path of Miss Irma, will be primarily targeting the south eastern side of Florida, but this prediction is subject to change.
As for myself, I have a full tank of case, cases of bottled water, plenty of kitty litter, cash, those lanterns that operate without batteries, a bathtub full of water, plenty of books and my prescription medications recently refilled, just in case.
On September 7, 2017, around 1:30 pm (eastern time) the New York Times published the following report, "The Storm Reaches Puerto Rico: 'There Is Nothing Like This."
Excerpts:
"Hurricane Irma, one of the strongest storms ever recorded in the Atlantic, hit the eastern Caribbean on Wednesday (9/6/17) with winds of up to 185 miles an hour, but had slowed to 180 m.p.h. by Thursday (9/7/17) morning."
• "The Category 5 storm leveled Barbuda, damaging 95 percent of its buildings and leaving the island "barely habitable." It has since begun lashing Puerto Rico and is also threatening havoc and destruction in the Virgin Islands, the Dominican Republic, Haiti and Cuba. The Bahamas and the Turks and Caicos Islands will also be at risk on Thursday."
• "The French interior minister, Gerard Collomb, said at least eight people had been killed in French Caribbean territory, and at least three deaths were reported elsewhere. The authorities warned that the toll would rise as communications improved."
• "President Trump declared a state of emergency in Florida, Puerto Rico and the United States Virgin Islands. The storm is expected to reach Florida early on Saturday 9/9/17, potentially causing catastrophic flooding."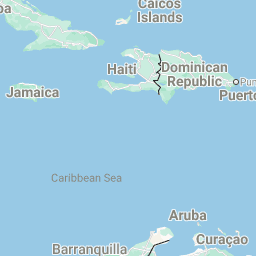 Early on Wednesday , Prime Minister Gaston Browne of Antigua and Barbuda said his nation had been spared the worst of the hurricane, declaring in a statement, "The essential point is that our main infrastructure has stood up and our country can resume normal life within hours." He went so far as to add, "I dare to say that no other country in the Caribbean would have been as well prepared as we were."
This turned out to be stunningly inaccurate: While the damage in Antigua was not as severe as expected, Mr. Browne announced in the afternoon that 95 percent of all structures on its sister island, Barbuda, had been damaged or destroyed, rendering the island "barely habitable." A telecommunications tower was broken in two. At least one person, an infant, was killed.
Barbuda, home to about 1,600 people (3 percent of the country's population), "is literally rubble," the prime minister told ABS TV/Radio Antigua.
"What I saw was heart-wrenching — I mean, absolutely devastating," Mr. Browne told ABS TV afterward, estimating that it would take at least $150 million to return the island to some semblance of normalcy.
"Hurricane Irma would have been easily the most powerful hurricane to have stormed through the Caribbean," he said, "and it is extremely unfortunate that Barbuda was right in its path."
Mr. Browne said he had been caught off guard by the utter destruction in Barbuda because it is so close to the comparatively unscathed Antigua. The islands are less than 40 miles apart.

'Considerable' damage in the French Caribbean.
President Emmanuel Macron of France said on Wednesday evening that it was too early to say how badly the islands of St. Martin and St. Barthélemy had been damaged or how many casualties there were. But French officials reported that the death toll was at least two, and Mr. Macron said the aftermath would be "harsh and cruel."
"We will have victims to lament, and the material damage on the two islands is considerable," he said after a crisis meeting in Paris, adding that the "entire nation" stood beside the inhabitants of the islands.
Mr. Macron said that emergency services were focusing on re-establishing contact with the affected areas and that rescue operations would be coordinated from the French Caribbean island of Guadeloupe, where the French minister for overseas territories, Annick Girardin, was headed on Wednesday evening.
Javorn Micheal Fahie, a taxi driver in Tortola, in the British Virgin Islands, said most of the galvanized steel roofs in his neighborhood had blown off. He saw two of them, from houses facing his, flying away in the wind.
"Oh boy," he said in an internet phone call from his concrete house in the Johnson's Ghut area of the island, where he had been riding out the storm all day and posting videos of it on his Facebook page. "A lot of wind and rain."
"All the trees around us have no leaves," he added. "Everything is empty."
Late on Wednesday, the Federal Emergency Management Agency tweeted a photo from a resident of St. Thomas, in the United States Virgin Islands.
Earlier in the day, Kelsey Nowakowski, who lives in St. Thomas, described how she and four friends had hunkered down and waited for the storm to pass.
"We've all been in hurricanes before, but have never felt anything like this before," Ms. Nowakowski said in a message via Twitter. "It feels seismic, it feels catastrophic."
In Puerto Rico, fears of rising waters.
"As the history with Harvey states," he said, referring to the hurricane that battered Houston, "flooding can become the major cause of death in events of this nature."
With the storm expected to pass just north of San Juan between 6 p.m. and 8 p.m., the governor had cautioned people to take shelter by noon in homes or in one of 156 government-run facilities. He warned that the authorities would suspend rescues once winds reached 50 m.p.h.
Carmen Caballero, 69, hastily packed supplies and rushed to the nearest government shelter in San Juan around 3 p.m., after the power went out in her home and branches began to fall. As a retired doctor, she said she had offered her services to other evacuees, including two people with Alzheimer's and some children with autism.
"This is phenomenal," Mr. Acevedo said in a phone interview. "There is nothing like this."
Officials warned that the island's fragile electrical grid could be shut down for months in some areas. The Puerto Rico electric company said nearly 300,000 people had lost power by early Wednesday afternoon (9/6/17). More than 4,000 had lost water service, mostly because of power failures. The governor has asked the Defense Department to activate the Army National Guard for recovery efforts once the storm passes.
The hurricane could hardly have come at a worse time for the territory, which is in the throes of an economic crisis and does not have money for rebuilding.
St. Martin's 'most durable' buildings are destroyed.
The French interior minister, Gérard Collomb, said the four "most durable" buildings on St. Martin had been destroyed.
President Trump owns a property there, Le Château des Palmiers, a walled waterfront estate that is currently up for sale. It is unclear whether that property was damaged.
Power was out on St. Barthélemy, and many roofs had been blown off, according to a statement from the prefecture on the French island of Guadeloupe.
The situation on St. Martin was similar: There was no power, the fire station was flooded, and the police station no longer had a roof. The island's administrative offices were also "partially destroyed," the statement from Guadeloupe said, adding that the staff had taken shelter in a concrete room.
By midmorning on Wednesday, the hurricane was "pounding" the island nation of Anguilla, according to the National Hurricane Center. An officer who answered the phone at the Royal Anguilla Police Force headquarters said that one person had died in the territory.
Alex Woolfall, a British public relations consultant, was staying at The Westin St. Maarten resort in St. Martin when the storm made landfall early Wednesday. Mr. Woolfall tweeted updates during the storm before the power eventually went out.

— AURELIEN BREEDEN and KIRK SEMPLE
Evacuations in the Bahamas.
"Hundreds of evacuees from the southern Bahamas began arriving in the capital, Nassau, a day after Prime Minister Hubert Minnis urged them "not to be foolish and try to brave out this monster storm."
Marionette Simmons, 60, who left the Inagua district with three of her grandchildren, said she had stayed put during Hurricane Ike in 2008 and "wasn't going to take that chance again."
"My life is more important than anything I might have left behind," Ms. Simmons said.
"Dion Foulkes — the Bahamas' labor and consumer affairs minister, who is coordinating the evacuations — said that only about 200 people had chosen to stay on the islands, which will most likely start to feel the effects of Irma on Thursday evening. Earnel Brown, who owns a small hotel in Pirates Well on the island of Mayaguana, is one of them."
Florida is taking no chances.
"In Miami-Dade County, memories of the damage caused in 1992 by Hurricane Andrew, a Category 5 storm, spurred residents to prepare for Hurricane Irma earlier than usual."
"Most projections have Irma slamming into the state by Sunday (9/10/17), although it is unclear where it might make landfall."
"On Wednesday (9/6/17), Mr. Trump tweeted: "Watching hurricane closely. My team, which has done, and is doing, such a good job in Texas, is already in Florida. No rest for the weary!"
"Gov. Rick Scott activated the state National Guard and declared a state of emergency across Florida. At a news conference, he urged residents to heed evacuation advisories and to act while the storm is still days away. Irma, he said, is more powerful and dangerous than Andrew.
"Know your evacuation zone," he said. "Listen to your locals. This storm has the potential to devastate the state. Take it seriously."
"The governor said 1,000 National Guard troops would be on duty by Wednesday night, and ordered most state government offices closed on Friday. He urged people to stock up on basics and refill their prescriptions, and said the state was working to address shortages of fuel and bottled water."
"The Florida Keys were under a mandatory evacuation order: Wednesday (9/5/17) morning for visitors and Wednesday (9/6/17) evening for residents. The islands' three hospitals began evacuating patients on (9/5/17).