On October 21, 2017, I wrote a comment on the following Washington Post article:
Thank goodness for Senator John McCain.

The fact is that what the US military is saying about the operation differs from what the soldiers of Niger are saying about the 10/4/17 events. According to the team from Niger that also suffered casualties, they had been chasing a terrorist group back into Mali which is counter to what US Special Forces mission is supposed to be, which is to "assist and train." 

He needs to question why US special forces personnel have increased ten fold from 100 in 2013 to close to 1000 in 2017.

Then CHAD being added to US travel ban (9/24/17) counter to recommendations of the DOD, US State Dept. and an array of foreign policy experts, was followed by Chadian troops exiting Niger. These are the most competent fighters in the region and they were the ones keeping Boko Haram at bay in Niger.

This exodus placed all military in the region at greater risk.

About 2 weeks after 10/4, several soldiers of Niger suffered casualties within 50 miles of where the US and Niger military were ambushed on 10/4.
On October 14, 2017, Karoun Demirjian of the Washington Post penned the following report, "McCain threatens to subpoena Trump aides for information on Niger attack that left 4 U.S. troops dead."
Excerpts:
"The Senate's top Republican on military matters threatened Thursday (10/19/17)  to subpoena the Trump administration if officials are not more forthcoming about the Niger attack that left four American service members dead — just one of the steps lawmakers are taking to insist that Congress be read in on military operations before tragedies occur."
"Senate Armed Services Committee Chairman John McCain (R-Ariz.) is pushing the Trump administration to brief key members of Congress about the existence of ongoing operations — something he said the Obama administration was far better about doing than the Trump team."
"There's a mind-set over there that they're a unicameral government," McCain said on Thursday, accusing the Trump administration of intentionally trying to keep Congress in the dark about the military's foreign engagements and noting that "it was easier under Obama."
"We are coequal branches of government; we should be informed at all times," he added. "We're just not getting the information in the timely fashion that we need."
"McCain communicated those frustrations to national security adviser H.R. McMaster during a Wednesday (10/18/17) afternoon meeting with Armed Services Committee members. While McMaster seemed sympathetic to his demands that Congress be better informed, McCain was unconvinced that that would lead to any policy changes, noting that "talk is cheap."
"Tensions between lawmakers and the Trump administration about how extensively key lawmakers such as McCain are briefed on active operations have flared in recent weeks after four U.S. Special Forces soldiers died in an ambush in Niger. Staff Sgt. Bryan Black, Staff Sgt. Jeremiah W. Johnson, Staff Sgt. Dustin Wright, and Sgt. La David Johnson had been in Niger as part of a counter-terrorism mission to provide advice and training to local forces and were not expected to come into contact with enemy fighters."
"But the lawmakers' frustrations run deeper than simply being under-informed about one attack. McCain and Sen. Lindsey O. Graham (R-S.C.) said Thursday that before the news of the ambush, they had almost no knowledge about what U.S. Special Forces were doing in Niger."
"Very little," McCain said, when asked whether he knew anything about the military's mission there. He surmised that there were likely to be other troops deployed in global operations that the committee had not been made aware of, "but I don't know who they are."
(General John Kelly) "did not promise to expedite getting information out to the public, adding: "I've read the same stories you have. I actually know a lot more than I'm letting on, but I'm not going to tell you."
"The FBI is assisting in the investigation, a U.S. official said Thursday (10/19/17). The official declined to describe the particular assistance, first reported by the Wall Street Journal, but characterized it as routine and noted that the bureau has personnel in Africa. The FBI has assisted in past military investigations, including the killing of U.S. soldiers in Jordan."
"McCain said Thursday that he was ready to be briefed by administration officials in a classified or public setting, depending on the issue. But, he stressed, the Pentagon must be more forthcoming."
"He said. "It's a requirement that the Senate Armed Services Committee have oversight of the military."
"McCain has excoriated the administration as being unprepared for the aftermath of the Islamic State in the Middle East and as too soft on Russia after Moscow's attempts to challenge Washington on the world stage and meddle in various government systems and the 2016 U.S. election."
McCain has also periodically chastised the administration for complicating his congressional oversight responsibility — at first, because the Pentagon was sluggish about filling vacant positions, and more recently, because the Pentagon has not furnished certain government officials for committee interviews.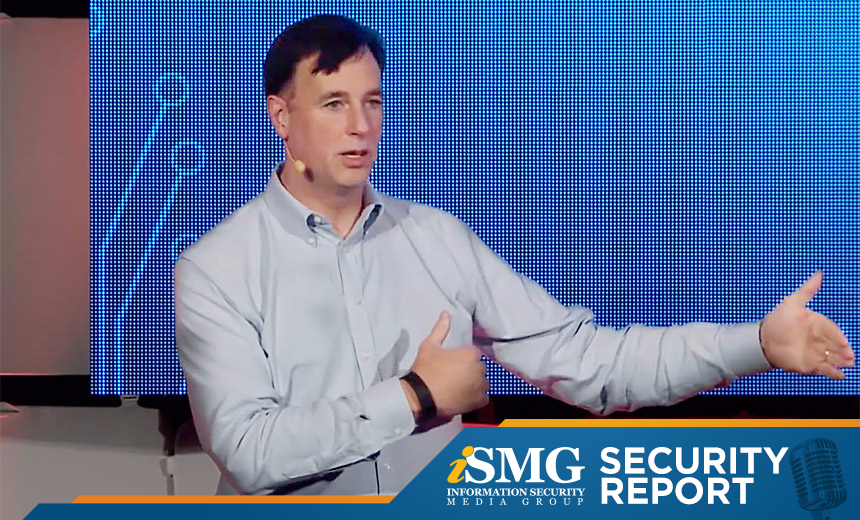 "On Thursday, McCain noted with irritation that the Trump administration had refused to let Rob Joyce, the White House's top cyber-security official, testify at a hearing devoted to examining the country's defenses against cyber-attacks."
"Unfortunately, but not surprisingly, the White House declined to have its cyber coordinator testify," McCain complained. "To me, the empty chair before us represents a fundamental misalignment between authority and accountability in our government today when it comes to cyber."