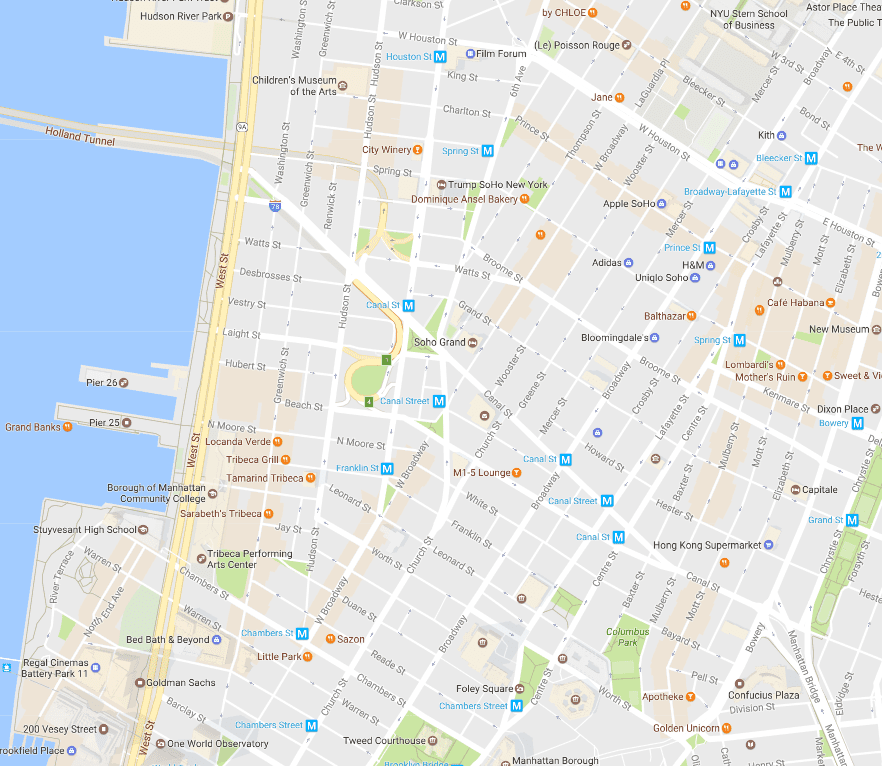 TV News Channels are reporting about how a suspect rented a Home Depot truck which ended up being weaponized  to plow into a group of bicyclists on a bike lane in lower New York City near West Side Highway in the Tribeca area.
There are numerous fatalities (8) and (11) peoples have been injured. There is too much conflicting information to report more on this tragedy.
The police are treating this incident as a terrorist event because of how the perpetrator acted after he left his van. After the terrorist left his truck he started yelling something like "Allahu Akbar" as he was shooting at bystanders. Eye witnesses were saying something about his targeting passengers on a school-bus. The weapon or weapons that he used is not known. There could even have been pellet guns. 
Supposedly the driver is a male of about 30 years old at the most who has been taken into custody by the police. He has been transferred to Bellevue Hospital for treatment.
Here is what the October 31, 2017 NY Times is reporting:
"At least six people were killed when a man drove a pickup truck as many as 20 blocks down a bike path next to the Hudson River in Lower Manhattan on Tuesday afternoon (10/31/17) before he jumped out with fake guns and was shot by police officers, the authorities said."
 "But two law enforcement officials said that after the attacker got out of the truck, he was heard yelling, "Allahu Akbar." (Arabic for "God is great.")
"Witnesses described gunshots ringing out, people scrambling for cover and a street strewn with bodies and crumpled bicycles."
"The driver, who was shot, was being treated at a nearby hospital. He had crashed the truck into a school bus. It was unclear if anyone was on the bus. The police said they were not looking for additional suspects."
"A large section of the West Side Highway was closed for the investigation as hundreds of officers, including the bomb squad, responded to the scene. The truck came to a rest near Chambers Street, facing eastbound."
"Students at Stuyvesant High School reported that they saw a man shooting from a pickup truck, and then saw the truck turn and strike a school bus."
"Ramon Cruz, 27, said the driver appeared injured. Then Mr. Cruz said he heard someone yell, "He's got a gun, run, run!"
UPDATE ON 11/1/17:
The terrorist is Sayfullo Habibullaevic Saipov from Uzbekistan, has been recovering from being treated for a gun shot wound by police in the stomach. He left a note in his truck that translates into, "ISIS lives forever." He's been living in the US since 2010 with a green card. Police are reporting that he had been reading ISIS propaganda.
As per Wikipedia, Uzbekistan was a Soviet socialist republic from 1924 until 1991. Both countries have had diplomatic relations since 1992. In the first years of independence, Uzbekistan remained within the ruble-zone until November 1993. The country has since moved politically away from the Russian Federation.