For the record there are 9 republicans still serving in the US Congress in 2018 who voted against there being a US designated MLK national holiday to celebrate and reflect on his life and what he meant to so many people. But despite them, on November 3, 1983, President Ronald Reagan signed a bill on the White House Rose Garden lawn, designating a federal holiday honoring Martin Luther King, Jr., to be observed on the third Monday of January.
In the Senate:
Richard Shelby (R-AL)
Chuck Grassley (R-IA)
John McCain (R-AZ)
Johnny Isakson (R-GA
In the House:
Jim Sensenbrenner (R-WI)
Hal Rogers (R-KY)
John Culberson (R-TX)
Steve Scalise (R-LA)
In January 2018, President Trump proves that racism is still a force to be reckoned with  and to be overcome. This is a time when Dr. King's words brings most Americans a sense of hope, comfort and strength. to fight back against this disease of racism still pervasive within our borders.
I just posted a blog, detailing how the republican President Donald Trump had been busy on Wednesday evening (1/10/18), calling around to friends and allies about his plans to use profanity when referring to countries with peoples of color on a Thursday morning meeting to discuss immigration issues with US Congressional leaders. There were those present who came to this meeting, prepared to present solutions. The two Senators Lindsey Graham (R-SC) and Dick  Durbin (D-IL) had been working on bi- partisan legislation to address immigration reforms. But the president wasn't feeling it.
The others in attendance besides the president, were the Republican Senators Tom Cotton of Arkansas, David Perdue of Georgia, the Republican House Representatives Kevin McCarthy of California, Robert Goodlatte of Virginia, and Mario Diaz-Balart of Florida.
During discussions on DACA and other immigration challenges, the president took time to refer to Haiti, El Salvador and African countries, as Shxthole countries.
Within a day, the detailing of the president's racist words became headline news after the Washington Post broke the story.
By Monday morning (1/15/18), the host Joe Scarborough, journalists and other guests on the MSNBC TV show, "Morning Joe" were sharing  that the president had been contacting friends and allies by phone that very same evening of 1/11/18, to brag about what he had done in a gleeful mood. He thought this story was playing well with his base. During the weekend, while he was at his resort in Mar-a-Lago, he had been observed again boastfully sharing with others, his dirty deeds.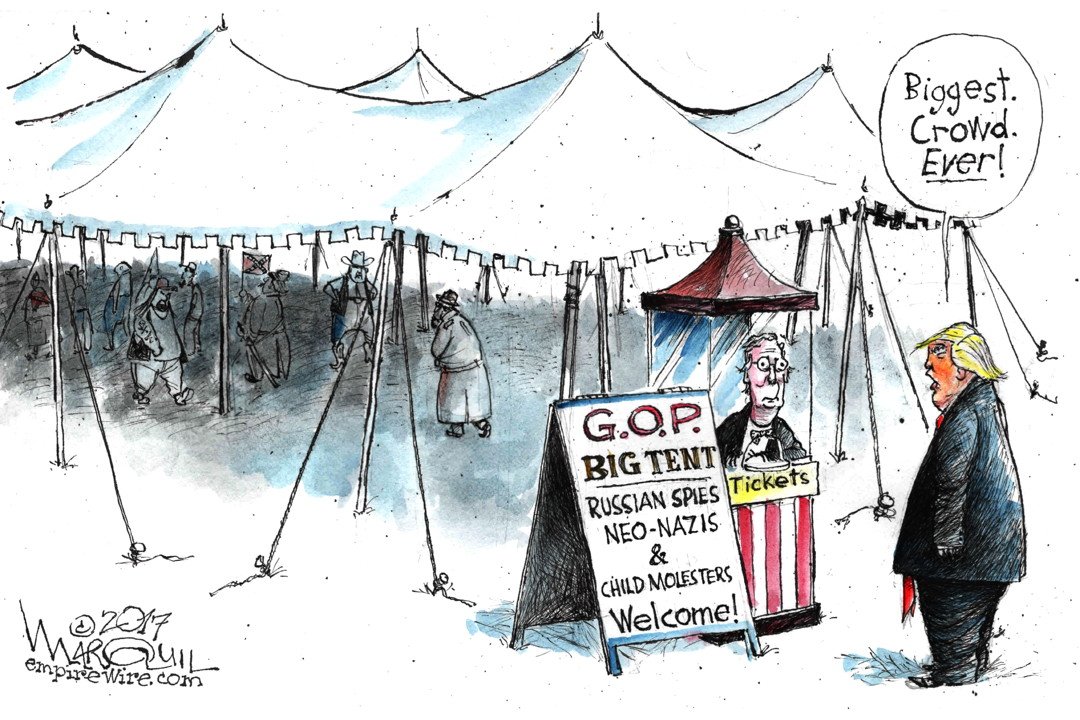 The latest twist in the news cycle is that the US Senators who were brazen to deny on the Sunday TV talk shows, that they heard the president using the word shxtholes to describe Haiti, El Salvador and countries in Africa, is because they believed he said shxthouses. Talk about the parsing of words. Somehow I fail to discern much of a distinction between the use of either word.
Can you imagine how papers around the world are translating either word and writing about this story?
On January 15, 2018, Mike Allen of Axios posted the following news:
"So far this year, President Trump has felt it necessary to declare publicly that he's "not a racist" and that he's "a very stable genius" — and it's Jan. 15."
"This morning (1/15/18) on "Fox & Friends," which gets the president's attention like no other news show, Brian Kilmeade had this advice for Trump on his heated immigration remarks: "If the president wants to get ahead of this, to get momentum, he should make it clear: He's commenting on the countries, not the people in those countries. I would love for the president to go out and clarify the remarks."
"That followed contortions on Sunday shows by Republicans who were in the Oval Office meeting:"
"The WashPost's

 Josh Dawsey tweeted last night: "White House official told me tonight there is debate internally on whether Trump said 'shithole' or 'shithouse.' [Republicans Sens. David Perdue of Georgia and Tom Cotton of Arkansas] seem to have heard latter, this person said, and are using to deny."
"As the president headed into dinner at his Trump International Golf Club in West Palm Beach last evening (1/14/18), he was asked this not-normal question: "What do you say to people who say you're a racist?"
"Trump answered:

 "No, no, I'm not a racist.  I am the least racist person you have ever interviewed, that I can tell you."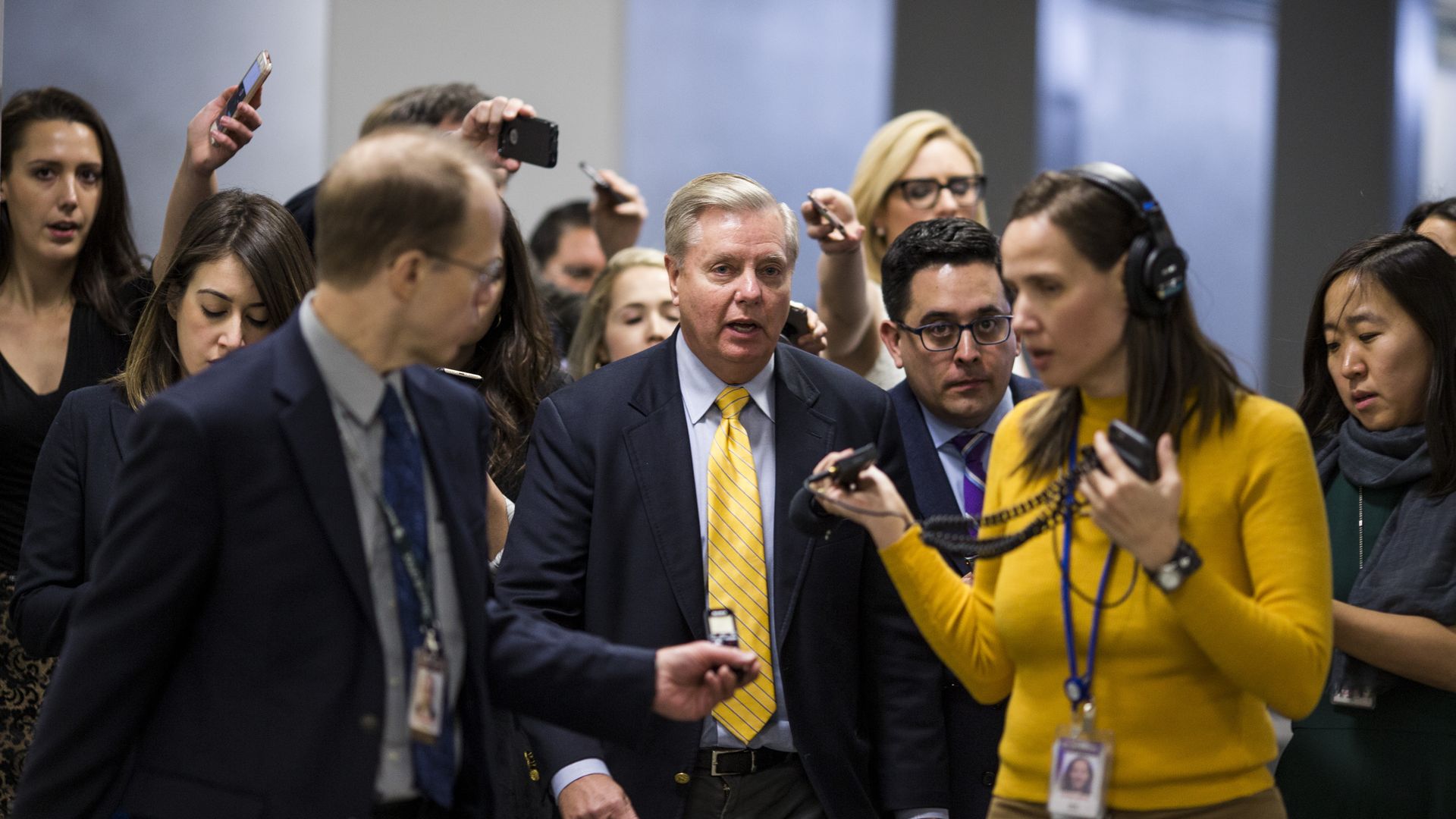 "Lindsey Graham, who has indicated that reports of Trump making the "shithole" comments are true, affirmed his position, saying, "My memory hasn't evolved. I know what was said, and I know what I said," according to Jamie Lovegrove of The Post and Courier."
"Since the report broke on Thursday that President Trump referred to Haiti and African nations as "shithole countries," there have been conflicting reports from the lawmakers who were in the room."
"The bottom line: This is a straightforward question about a meeting that happened just a few days ago, yet some participants seem to have forgotten what was said remarkably quickly. Meanwhile, Sen. Dick Durbin told the press that Trump made such remarks "repeatedly," while Sen. David Perdue denies the account entirely."
Deny
See related articles:
These 'Shithole Countries' Have a Message for Donald Trump | Time 1/12/18Opinion |
Donald Trump's Racism: The Definitive List – The NY Times …1/15/18
Details on the List of Trump's Racist Statements – The NYT../1/15/18