To me it looks like the republican President Donald Trump and his fellow republicans in the White House and the US Congress are spending more time orchestrating a public relations campaign to blame the US government shut down on Democrats, rather than trying to figure a way out of the US government shutdown, after they have procrastinated for months with 3 extensions already. As the majority party in the US Congress and their man in the White House, they have failed to do their one major job which is to  develop a budget. This should have included a real attempt (not just for show)for republicans to negotiate with democrats as the democrats votes were also required for passage.
One of the talking points by republicans that has seen some traction, was that the democrats were leaving our US military soldiers without pay. In 2013, at the last shut down,  Congress passed a bill that would guarantee that the troops would be paid on time. This time when similar legislation was introduced, the Senate Majority Leader, Mitch McConnell killed it, outright. After all, they need their talking point. 
Democrats lack trust in Republican leaders to honor any future commitments, because they recently witnessed how republicans lied to one of their own, Senator Susan Collins of Maine. They callously reneged on their word to support her legislation to help lower health insurance premiums, if she voted in favor of their partisan "trickle down economics 2017 tax cuts bill.
This is why Democrats have resisted republicans hard ball lobby to have them sign on to the House's passed short term one month spending bill which includes the Sophie's choice option with it, funding for CHIP (healthcare for children of working parents) when Democrats had also been asking for funding/ fix for DACA, (protections from deportation for young peoples who came to US as young children with undocumented parents but who know no other country); emergency aid to PR; funding for rural community health centers; funds to aid in treatment for those victims of the opioid crisis.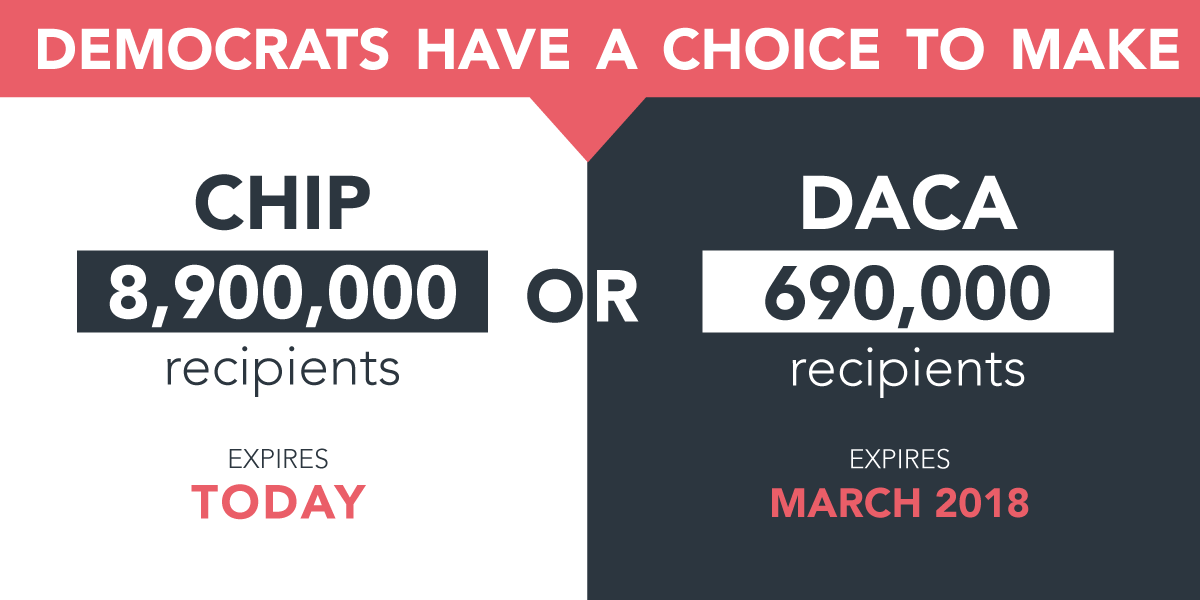 The republicans make it sound like Democrats are turning their back on poor children when what Democrats wanted at a minimum was Chip, DACA and aid to PR. The Democrats shouldn't be forced to choose which children are more deserving of help now. Of course Democrats refused.
It is my opinion, that this set up of a "Sophie's Choice" has been a deliberate, calculated tactic deployed by republicans. While the Senate Majority Leader McConnell has been crying over the poor children, other republicans have been celebrating with memes, like an Eagle landing on a mouse.
The republican leaders have been saying that both sides can work out a DACA deal in a month's time but democrats can't risk the lives of these young peoples by relying on the word of republican leaders with their shady history.
The republicans accusations of democrats being at fault for refusing to sign off on a bad deal where lives are literally at risk is rich as they were the ones to set up the Sophie's choice legislation.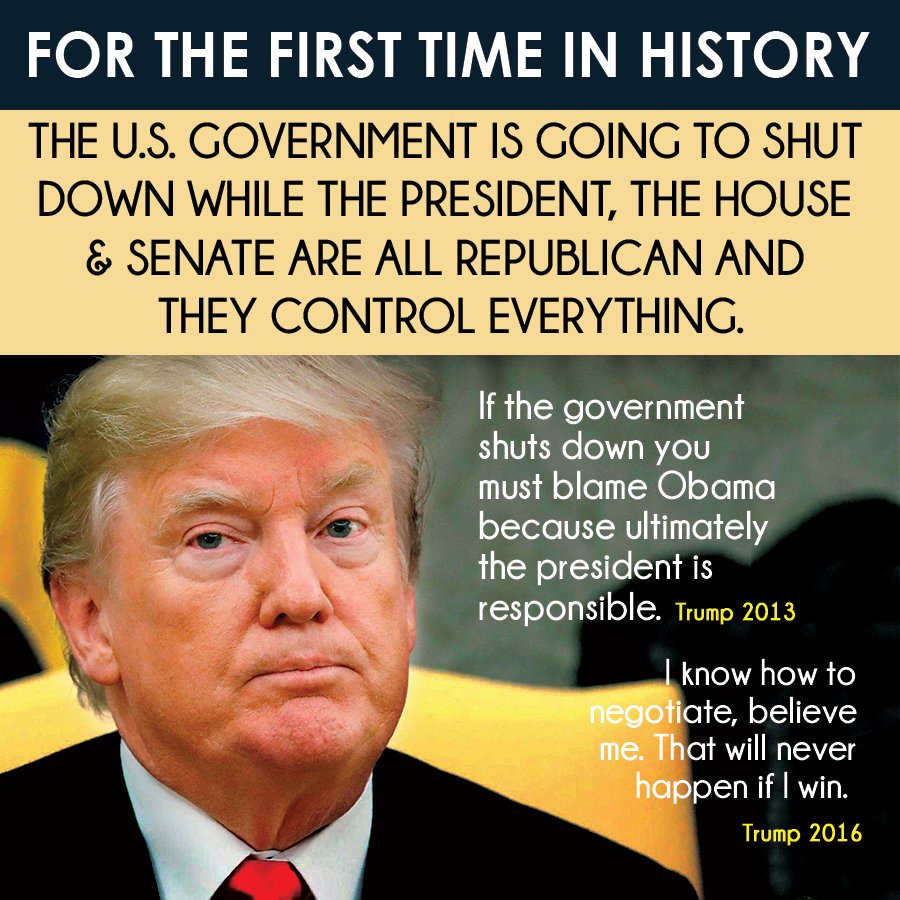 Here is the rest of the story…
On January 20, 2018, Colin Taylor of the Washington Press penned the following report,  "Mitch McConnell just killed a bill to pay our troops during the shutdown"
"Donald Trump and Senate Republicans have just shut down their own government and immediately began desperately pulling out the cheapest tricks in the book to try and pin the blame on Democrats."
"In an absolutely appalling show of ruthless opportunism, they began the negotiations by taking hostage the healthcare funding for nine million children – and now they're crying crocodile tears about how the shutdown is affecting our poor troops."
"It is an act of political hypocrisy so heinous that it's hard to understand how Mitch McConnell didn't spontaneously combust into flames on the spot."
"Will Fischer of VoteVets expressed his frustration in a statement to Shareblue Media. "It gets harder and harder to believe that Donald Trump and the Republicans want anything other than a shutdown, when they make military pay a key talking point, but then block Democrats' bill to make sure our military is paid, during a shutdown."
 "It's becoming clear that shutting down the government, and holding people hostage for ransom, is the goal of Trump and Republicans. There simply is no other reason for Republicans to kill a Democratic measure to pay troops, other than to keep holding our troops and their families hostage. It's disgusting."
"It is beyond infuriating to watch the Republican Party and Donald Trump use our military as a cheap political bludgeon at every turn while refusing to take even the most basic steps to actually do anything to improve the lives of our armed forces."