I truly believe that the republican President Donald Trump and his sycophants working in the White House set up the situation to where the Democrats in the US Senate felt forced to go for the government shut down for the weekend of January 20, 2018, whereupon the republican senators were in a position to disparage the democrats. But for the quick thinking of the Democratic Minority Leader Chuck Schumer, the Republicans' plan would have been successful.
I disagree with the political pundits whose thinking matches these 1/22/18 headlines: US shutdown: Trump hails 'big win' and says Democrats caved in – BBC.
It is my opinion that the democrats under the direction of the Senate's Minority Leader Chuck Schumer, played their lousy hand in the best possible way. There will be many who disagree.
A Review of What Led to Shut Down
The US House had passed a short term one month continuing resolution until 2/16/18 to have more time to finalize a 2018 budget with a 6 year extension for CHIP ( health insurance for poor children) program, tied to the resolution but without the other funding/ fix being requested by democrats, to include DACA (program to protect 700,000 young adults from being deported who came to the US as children with undocumented parents and who know no other country) and emergency aid to Puerto Rico to help thousands of Americans who are still without power after 2 hurricanes. Democrats had been asking for all 3 programs to be resolved at a minimum along with funding for rural community health centers and aid to help victims of the opioid crisis. Democrats were manipulated towards not voting for a one month extension for what they considered to be a Sophie's choice, which children lives should they save.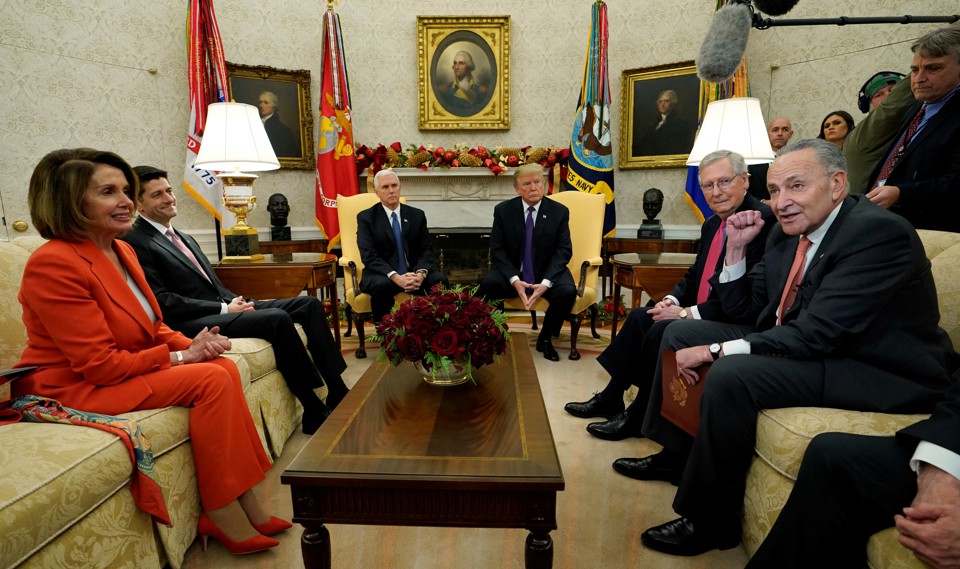 Those dreamers under the DACA program (Deferred Action of Childhood Arrivals) have been losing their protected status from deportation at a rate of about 120 per day. This protection by an executive order issued under the Democratic administration of President Barack Obama, was arbitrarily ended in September 2017 by President Trump, but with time granted to the US Congress to enact legislation for a more permanent fix by March 2018.
It can be argued that with all these three programs, people's lives were at stake. The democrats had been negotiating on all three agendas in good faith but they were confronted with commitments by the president to sign off on a DACA fix on at least 2 occasions only to have whatever promises were made, rescinded within a short time. This scenario is better described in the NY Times article, below.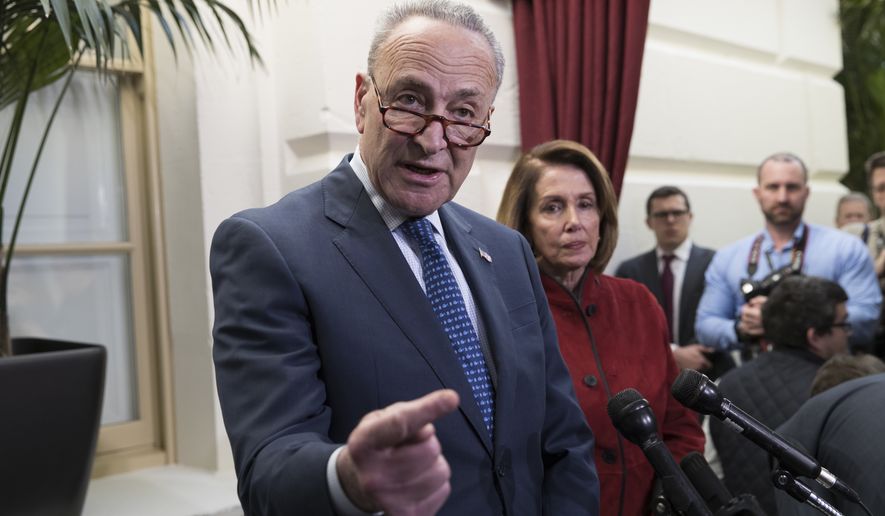 The republicans who hold the majority position in both houses of the US Congress and their man in the White House had months to work on their primary duty to develop a budget to fund 2018 spending by the US government, but they had failed to do so even after having been granted 3 extensions.
Finally they were asking for a 4th one month extension(until 2/16/18) but with only the Chip program being protected. Democrats refused to sign off on this one month extension to fund the government which meant there would be a government shutdown.
By the wee hours of January 20, 2018, the US Senate Majority Leader Mitch McConnell had announced the commencement of the government shutdown. But against the norms of the US  Senate, the Democratic Senator Claire McCaskill of Missouri who had voted in favor of the republicans' extension, rose to speak. She took time to offer an amendment to continue the military pay schedules without interruption as had been the case during the 2013 government shut down. The Senate Leader McConnell shut her down fast by objecting to her offer.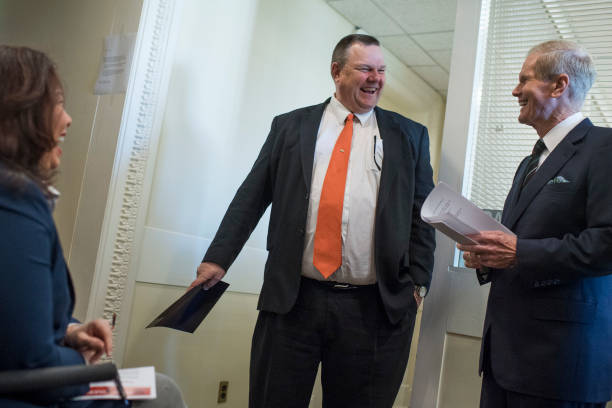 Then another Democratic Senator Bill Nelson of Florida stood up to offer a resolution to extend the government funding for just one more day, but then the republican leader Mitch McConnell objected and shut him down. These acts were followed by another Democratic Senator Jon Tester of Montana stood up to recommend a vote for a 3 day extension for government funding but again, the leader Senator Mitch McConnell objected, shutting down this option.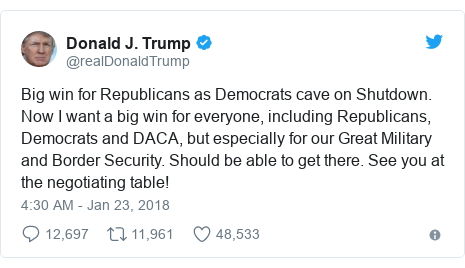 The Republican Lies Begin
On a Sunday TV News show, the US House leader Paul Ryan had the nerve to lie about how the democrats with their shutdown were at fault for military members not getting paid. This talking point was proven to be a lie with the C-Span 2 video gone viral where the Democratic Senator Claire McCaskill of Missouri can be seen trying to protect the pay for our military. (See: Transcript: House Speaker Paul Ryan on "Face the Nation," Jan. 21/ CBS News …)
The House Speaker Paul Ryan then tried to claim that the Democratic President Barack Obama delayed pay to the military during the previous 2013 government shut down when he knew better. He voted for the legislation that President Obama signed to make sure that our military men and women did not lose out on their pay during the entire shut down.
The story goes from bad to worse. Picture Vice President Mike Pence in front of troops on the front line in the Middle East, complaining about how the democrats were responsible for them missing any pay. Little did he know that every military media outlet including the "Stars and Stripes"had been reporting the entire story.
The Shut Down Ends
In the end, Congress voted on January 22, 2018 to reopen the government after a three-day shutdown, sending President Trump a short-term spending bill that passed after Senate Republican leaders pledged to act on an immigration policy (DACA) by February 8.
At this point the democrats have the CHIP program which had been held up by republicans for several months. They have material for several advertisements demonstrating republican leaders bold face lying about democrats being responsible for the interruption of military pay during the upcoming Fall 2018 mid-term elections. They also have a commitment by republican leaders that there will be a real effort to deal with DACA protections to keep young peoples from being deported. Democrats will be in a stronger position if the Senate Majority Leader decides to play games with his promise if there is another shut down.
Let the republicans think they had the last word.
It will be up to us, "we the people" to keep contacting our Congressional representatives to keep up the pressure for fixing / funding at a minimum DACA and emergency aid to Puerto Rico, as well as funding for rural community health centers and  diverting monies to the states to help victims of the opioid crisis.
Here's the rest of the story…
On January 21, 2018, Julie Hirschfeld and Maggie Haberman penned the following report, "A President Not Sure of What He Wants Complicates the Shutdown Impasse."
Excerpts:
"When President Trump mused last year about protecting immigrants brought to the United States illegally as children, calling them "these incredible kids," aides implored him privately to stop talking about them so sympathetically."
"When he batted around the idea of granting them citizenship over a Chinese dinner at the White House last year with Democratic leaders, Mr. Trump's advisers quickly drew up a list of hard-line demands to send to Capitol Hill that they said must be included in any such plan."
"And twice over the past 2 weeks, Mr. Trump has privately told lawmakers he is eager to strike a deal to extend legal status to the so-called Dreamers, only to have his chief of staff, John F. Kelly, and senior policy adviser, Stephen Miller, make clear afterward that such a compromise was not really in the offing — unless it also included a host of stiffer immigration restrictions."
"As the government shutdown continued for its second day on Sunday, one thing was clear to both sides of the negotiations to end it: The president was either unwilling or unable to articulate the immigration policy he wanted, much less understand the nuances of what it would involve."
"Both sides have reason to be confused. Each time Mr. Trump has edged toward compromise with Democrats, he has appeared to be reined in by his own staff, which shares the hawkish immigration stance that fueled his campaign. And Republican leaders, bruised by past experience with a president who has rarely offered them consistent cover on a politically challenging issue, are loath to guess at his intentions."
"The result has been a paralysis not only at the White House but on Capitol Hill, complicating the chances for an ultimate resolution of how to protect hundreds of thousands of young undocumented immigrants, the problem underlying the shutdown. And it has raised questions not only about Mr. Trump's grasp of the issue that animated his campaign and energizes his core supporters, but his leadership."
"There's a real sense that there's a disconnect between the president and his staff on immigration issues, and people on all sides are seeking to exploit that disconnect," said Alex Conant, a Republican strategist. This is what happens when you have a president who is not clear and consistent on what he will accept: It emboldens all parties to take positions that they won't compromise."
"Senator Lindsey Graham, Republican of SC, suggested that Mr. Trump was in the thrall of extremists on his staff pulling him back from more moderate instincts on immigration."
"His heart is right on this issue; I think he's got a good understanding of what will sell, and every time we have a proposal, it is only yanked back by staff members," Mr. Graham told reporters on Capitol Hill on Sunday. "As long as Stephen Miller is in charge of negotiating immigration, we're going nowhere."
"Mr. Miller, 32, a former aide to Attorney General Jeff Sessions, has been the ideological architect behind much of Mr. Trump's immigration agenda."