Republicans over promised the value of this controversial Nunes Anti-FBI memo and they under delivered. The memo is such a DUD from the start before investigative journalists even begin their job to analyse it with a fine tooth comb.
The memo does prove that the FBI began its formal investigation into the Trump campaign in July 2016 because of foreign policy aide George Papadopoulos.
Here's the quote, "The Papadopoulos information triggered the opening of an FBI counterintelligence investigation in late July 2016 by FBI agent Peter Strzok."
What this tells me is that the FBI's Trump-Russia probe led by the Special Counsel Robert Mueller III would have gone forward even without the republicans' bogeyman the Christopher Steele dossier. That's the end of the discussion,. CHECKMATE…
I am wondering if the democrats on the House Intelligence Committee even have to submit a counter memo. At least if they do, their memo will have undergone a standard de-classification / vetting process before being publicly released.
I only wish that there were more principled republicans in the US Congress like Senator John McCain.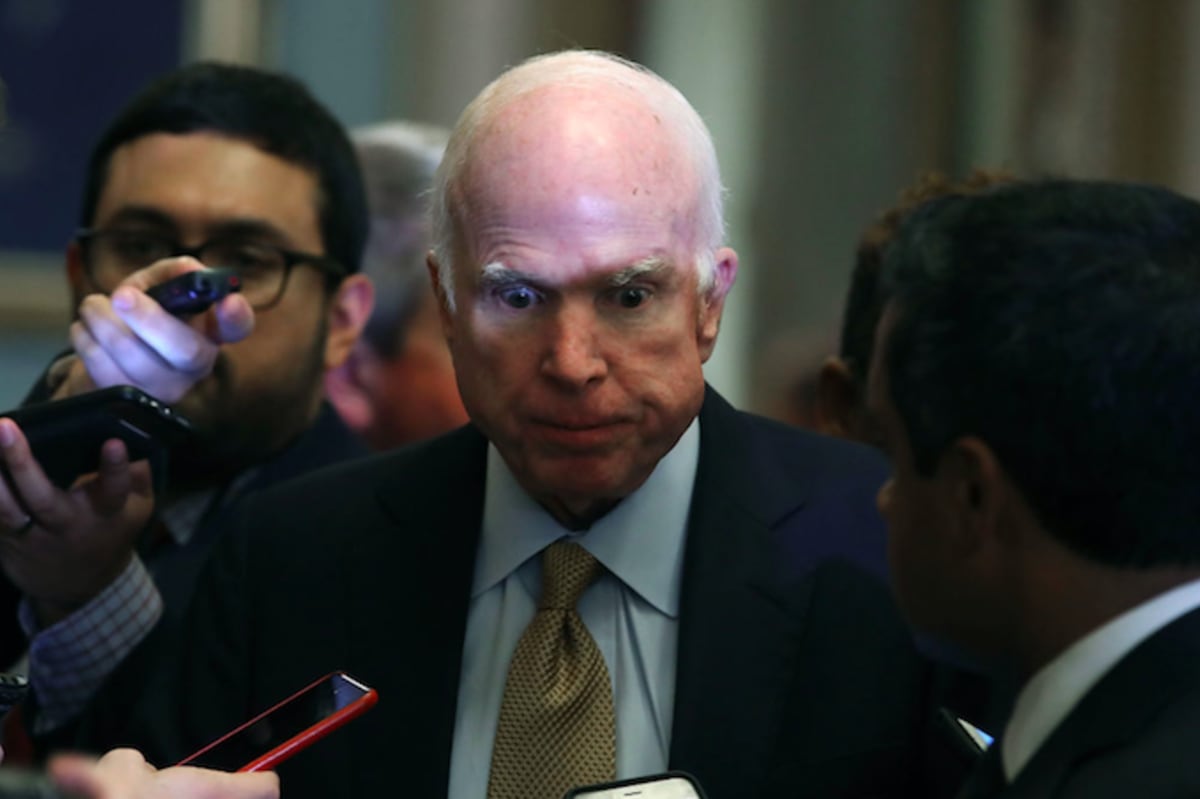 Here is his response to the Nunes Anti-FBI memo fiasco:
Washington, D.C. ­– U.S. Senator John McCain (R-AZ), Chairman of the Senate Armed Services Committee, released the following statement on partisan attacks on the FBI and Department of Justice:
"In 2016, the Russian government engaged in an elaborate plot to interfere in an American election and undermine our democracy. Russia employed the same tactics it has used to influence elections around the world, from France and Germany to Ukraine, Montenegro, and beyond. Putin's regime launched cyberattacks and spread disinformation with the goal of sowing chaos and weakening faith in our institutions. And while we have no evidence that these efforts affected the outcome of our election, I fear they succeeded in fueling political discord and dividing us from one another.
"The latest attacks on the FBI and Department of Justice serve no American interests – no party's, no president's, only Putin's. The American people deserve to know all of the facts surrounding Russia's ongoing efforts to subvert our democracy, which is why Special Counsel Mueller's investigation must proceed unimpeded. Our nation's elected officials, including the president, must stop looking at this investigation through the warped lens of politics and manufacturing partisan sideshows. If we continue to undermine our own rule of law, we are doing Putin's job for him."
Related Article: A Timeline of the House Intelligence Committee Chairman – Lawfare