The republican President Donald Trump's personal security guard since 1999, Keith Schiller, left working at the White House around September 2017. This was a blow to the White House as Mr. Schiller was a trusted friend as well to the president.
Mr. Schiller explained his departure due to the arrival of General John Kelly as Chief of Staff who planned to run a tighter ship where his access to the president would be more limited.
There are those in the Washington DC beltway wondering if there is more afoot than what Mr. Schiller has been asserting to account for his departure. They point to the fact that the RNC (Republican National Committee) has been paying him $15,000 per month which is more that his past salaries.
Don't forget that in early November 2017,  Mr. Schiller testified before the House Intelligence Committee, where he denied allegations contained in the infamous Steele dossier, that Trump cavorted with prostitutes during a 2013 trip to Moscow.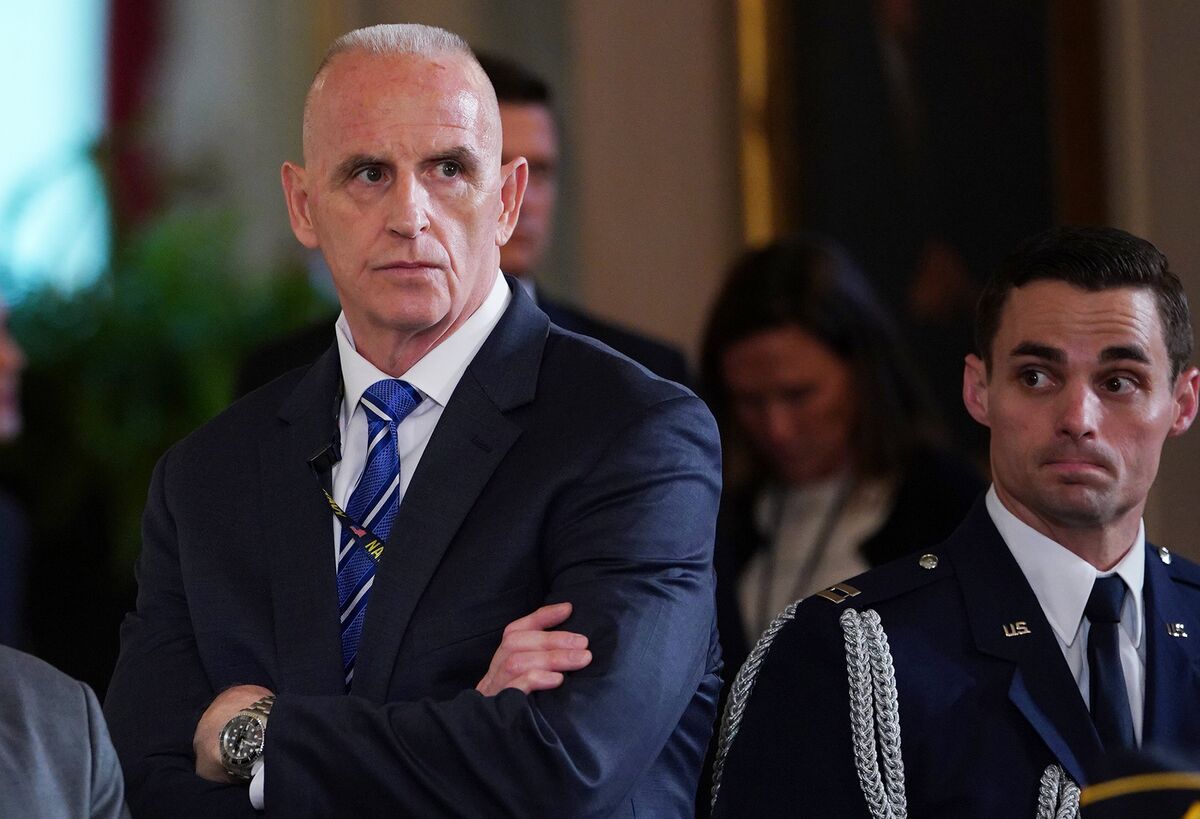 Here's the rest of the story…
On February 21, 2018, Christina Wilkie of CNBC penned the following reform, "Trump's former bodyguard makes $15,000 a month from a GOP 'slush fund'
Excerpts:
"The Republican National Committee is paying a firm owned by Trump's former bodyguard $15,000 a month for consulting, according to its latest campaign filings."
"Keith Schiller worked for Trump for nearly 20 years, becoming one of his most trusted aides."
"Within weeks of leaving the White House, Schiller had a new job: "Security consulting" for the 2020 Republican National Convention, which experts describe as a lightly regulated funding stream."
"When President Donald Trump's longtime bodyguard Keith Schiller decided to leave his White House job last fall, many in the West Wing wondered how the president would manage without his personal security chief-turned-confidant, who had been working for Trump nearly 20 years."
"As it turns out, Schiller didn't go very far. Within weeks of leaving his job as director of Oval Office operations, Schiller's private security firm, KS Global Group, began collecting $15,000 a month for "security services" from the Republican National Committee."
"According to an RNC official, Schiller is being paid for security consulting on the site selection process for the 2020 Republican National Convention. Schiller's fee comes out of the RNC's convention fund, not its campaign fund, the official noted."
 "Campaign finance watchdog groups, however, were quick to cry foul."
"These sorts of party accounts are notorious for being operated as slush funds — lightly regulated and ripe for abuse," said Stephen Spaulding, former special counsel at the Federal Election Commission and now chief of strategy at the nonpartisan advocacy group Common Cause.
"Since October, the RNC has paid Schiller's firm a total of $75,000, according to its latest disclosure reports. The most recent payment was on Jan. 31. If the RNC continues paying Schiller at this rate until the 2020 Republican National Convention, his total fees will likely be north of $500,000."
"Trump's bodyguard's firm is getting a fat payout from the RNC and its deep-pocketed donors," said Spaulding, who noted that individual contributors "can give a whopping $101,700 per year to the RNC's convention account." The same rules apply to the Democratic National Committee's convention fund."
"Already, Schiller's $15,000 monthly "site selection consulting fee" is more than he made working in the White House, where his annual salary was $165,000. It's also more than Schiller made working for the Trump campaign, which reported paying KS Global Group $10,000 a month starting in July of 2016."
"Reached for comment, the White House referred questions to the RNC."
"It pays to be in Donald Trump's circle of trust. He has a long history of taking good care of people who do his bidding and cutting off those who don't," said Dave Levinthal of the nonpartisan Center for Public Integrity, a watchdog group."
"Schiller has remained largely out of sight since leaving the Trump administration — with one notable exception. In early November, Schiller testified before the House Intelligence Committee, where he denied allegations contained in the infamous Steele dossier, that Trump cavorted with prostitutes during a 2013 trip to Moscow."
"We don't do that type of stuff," Schiller reportedly said to one of Trump's Russian hosts, after the host offered to send women up to Trump's hotel room."
"Convention fund donations buy plenty of influence and access," Spaulding told CNBC. "Now it looks like they're helping to keep Schiller's firm afloat."