It is good news to be taken with extreme caution. On the evening of March 8, 2018, N Korea's leader Kim Jong Un forwarded to the republican President Donald Trump a letter via a S Korean delegation, indicating a sincere wish to have talks with US where N Korea is willing to end its nuclear program. The president has accepted the invitation.
This comes at a time when the U.S. point person on North Korea, special envoy Joseph Yun, announced his retirement from the US State Department in late February 2018, and has yet to be replaced. More than a year in since President Donald Trump has been ensconced in the White House, his administration has yet to nominate an ambassador to South Korea, and the US Senate has yet to confirm the top U.S. diplomat to eastern Asia.
This is high stakes gambling where only a fool would thread into accepting a May 2018 tête-à-tête tete between these two leaders lightly, where the chance for success with this lack of pre-preparation would be like winning the lottery. The US Secretary of State Rex Tillerson had not even been informed.
"But still, on Thursday (3/8/18) a South Korean delegation went to the White House to brief officials on its most recent talks with North Korea — the most significant talks between North and South Korea in more than a decade."
As per the 3/8/18 Washington Post report, "South Korea's negotiators, Chung Eui-yong and Suh Hoon, met with U.S. officials in Washington to catch them up on talks between the North and South that followed a cooling of tensions at the Winter Olympics in PyeongChang. U.S. officials said the meeting included White House national security adviser H.R. McMaster and Deputy Secretary of State John J. Sullivan."
As per a 3/8/18 Yahoo report, "Chung Eui-yong spoke outside the White House after a day of briefings with senior U.S. officials, including Trump, on the recent inter-Korea talks. Chung says Trump said "he would meet Kim Jong Un by May to achieve permanent denuclearization" of the Korean peninsula."
"Chung says Kim told the South Koreans he is "committed to denuclearization" and pledged that "North Korea will refrain from any further nuclear or missile tests."
(See: Text of South Korea's announcement of US-North Korea meeting | AP)
Here is the rest of the story…
On March 8, 2018, Brian Bennett and Tracy Wilkinson of the Chicago Tribune penned the following report, "North Korean leader invites Trump to meet, South Korea says"
"North Korean ruler Kim Jong Un has invited President Trump to meet and Trump has agreed, a senior South Korean official said at the White House Thursday, signaling a potential diplomatic breakthrough in long-stalled efforts to end the nuclear impasse on the Korean peninsula."
"Any face-to-face meeting, if it takes place, would be the first ever between the leaders of the United States and North Korea, two longtime adversaries that fought one bitter war and have repeatedly threatened to fight another."
"Chung Eui-yong, South Korea's national security director, said Kim Jong Un expressed "his eagerness to meet President Trump as soon as possible" and that Trump had agreed to do so by May."
"Chung made the announcement after briefing Trump's top national security advisors, including national security advisor H.R. McMaster, Defense Secretary James N. Mattis, Director of National Intelligence Dan Coats and Deputy Secretary of State John Sullivan."
"Chung said he was delivering a message — apparently a signed letter from Kim — to the White House that the North Korean ruler had given him and Suh Hoon, chief of South Korean's National Intelligence Service, earlier this week in Pyongyang."
"Trump personally hinted at the news when he made his first appearance ever in the White House briefing room Thursday afternoon and told reporters to stay around."
"Ever since a five-member South Korean delegation returned Tuesday (3/8/18) from meeting Kim in Pyongyang, North Korea, the tantalizing prospect of a peaceful resolution to the rising tensions in northeast Asia appeared possible, although far from certain."
"The South Koreans said that Kim had offered to freeze further nuclear or ballistic missile tests while talks proceed, and to "denuclearize" if he was convinced his country faced no military threat and his dynastic regime was secure."
"Earlier this week, Trump voiced cautious optimism about talks with North Korea, saying he hoped the North Koreans were "sincere" in their offer to engage in talks. But he said he's prepared "to go whichever path is necessary."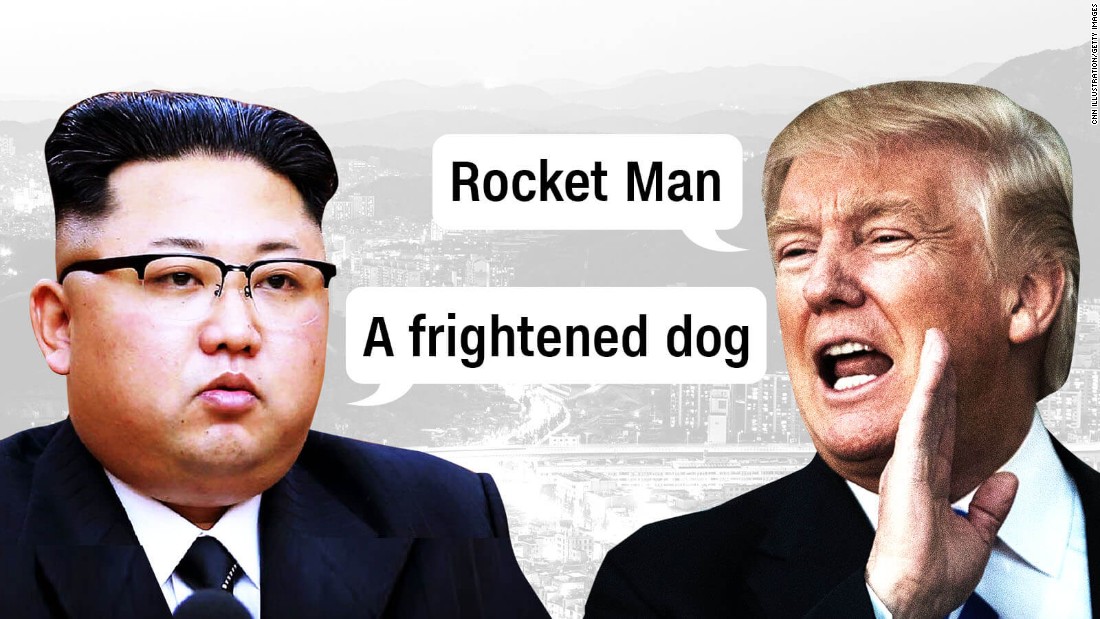 "Trump and Kim have traded insults and invective over the past year — "Little Rocket Man" vrs. "a mentally deranged U.S. dotard" — but Trump also said he would be "honored" to meet with Kim under the right circumstances."
"Other members of the administration urged caution, saying multiple diplomatic attempts to curb North Korean's nuclear program since the early 1990s all have failed, and that Kim's government may be seeking to get out of onerous sanctions or buy time to make a more advanced warhead."
"We're a long ways from negotiations," Secretary of State Rex Tillerson said in Ethiopia, where he was on a five-nation tour of Africa."
"Saying the Trump administration had to be "very clear-eyed," he said the first step would be "to have some kind of talks about talks" to set the parameters of any negotiations."
"I don't know yet, until we are able to meet ourselves face-to-face with representatives of North Korea, whether the conditions are right to even begin thinking about negotiations," Tillerson added."
"Tillerson has long promoted diplomacy with North Korea to avoid a potential military conflict with the nuclear-armed nation."
"The apparent thaw began on Jan. 1 when Kim offered to send a North Korean delegation to the Winter Olympics in Pyeongchang, South Korea, in February 2018."
"Vice President Mike Pence, who headed the U.S. delegation to the Olympics, had planned a secret meeting in South Korea with Kim's younger sister. But the North Koreans canceled (it) after Pence said the U.S. was about to impose stiff new sanctions."
This blog was updated on 3/9/18.