As soon as Secretary of State Rex Tillerson started very recently reflecting frustrations over any dealings with Russia over the past year and serious concerns, this could have prompted the republican President Donald Trump to decide, he had to go. It has been reported, that Mr. Tillerson has made comments along the line, " that the poisoning of an ex-spy and his daughter with a military-grade nerve agent in the U.K. is "a really egregious act" that appears to have "clearly" come from Russia. He was clearly aligning himself and the US with the comments by the UK's Prime Minister Rex Tillerson about Russia having attacked individuals living in "foggy bottom" with a chemical formulation associated with Russia.
Yesterday, 3/12/18, the President never uttered a word regarding Russia's actions in the UK and his spokesperson who did mention the UK, never said the word "RUSSIA."
When will the GOP face the fact, that there is a Russian Asset in the White House.
It is important to add that Secretary of State Rex Tillerson has been strongly opposed to ending the 2015 US Iran-Nuclear Deal which goes against the president's instincts.
Or it is possible that this precipitous action by the president is related to Mr. Tillerson's reluctance to rush into the president's plan to meet with N Korean leader Kim Jong-Un this coming May 2018.
Mr. Tillerson will be replaced by the CIA head, Mike Pompeo. The president made this official announcement by tweet this morning on the 13th day of May 2018. Mr. Tillerson did not get a heads up about his firing.
Here's the rest of the story…
On March 13, 2018, Ashley Parker and Philip Rucker of the Washington Post penned the following report,
Excerpts:
"President Trump has ousted Secretary of State Rex Tillerson and plans to nominate CIA Director Mike Pompeo to replace him as the nation's top diplomat, orchestrating a major change to his national security team amid delicate negotiations with North Korea, White House officials said Tuesday (3/13/18)."
"Trump last Friday asked Tillerson to step aside, and the embattled diplomat cut short his trip to Africa on Monday to return to Washington."
"Pompeo will replace him at the State Department, and Gina Haspel — the deputy director at the CIA — will succeed him at the CIA, becoming the first woman to run the spy agency, if confirmed."
"In a statement issued to The Washington Post, Trump praised both Pompeo and Haspel."
"I am proud to nominate the Director of the Central Intelligence Agency, Mike Pompeo, to be our new Secretary of State," Trump said. "Mike graduated first in his class at West Point, served with distinction in the U.S. Army, and graduated with Honors from Harvard Law School. He went on to serve in the U.S. House of Representatives with a proven record of working across the aisle."
"The president continued, "Gina Haspel, the Deputy Director of the CIA, will be nominated to replace Director Pompeo and she will be the CIA's first-ever female director, a historic milestone. Mike and Gina have worked together for more than a year, and have developed a great mutual respect."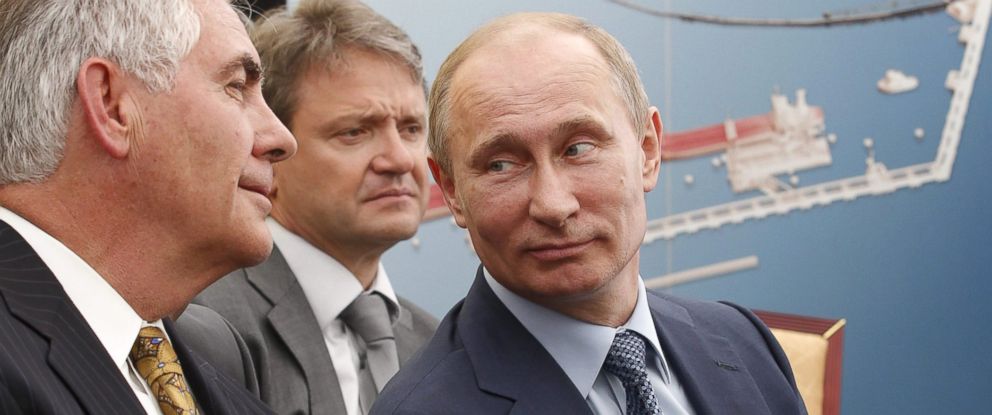 "Trump also had words of praise for Tillerson: "Finally, I want to thank Rex Tillerson for his service. A great deal has been accomplished over the last fourteen months, and I wish him and his family well."
"The president — who has long clashed will Tillerson, who he believes is "too establishment" in his thinking — felt it was important to make the change now, as he prepares for talks with North Korean leader Kim Jong Un, as well as upcoming trade negotiations, three White House officials said."
"I am deeply grateful to President Trump for permitting me to serve as Director of the CIA and for this opportunity to serve as Secretary of State," Pompeo said in a statement. "His leadership has made America safer and I look forward to representing him and the American people to the rest of the world to further America's prosperity. Serving alongside the great men and women of the CIA, the most dedicated and talented public servants I have encountered, has been one of the great honors of my life."