It is now a fact that the Cambridge Analytica executives which included the likes of Steve Bannon, Rebekah Mercer and Alexander Nix were warned in 2014 that if they continued to get involved with US politics while maintaining their current practices, that they would be acting against US elections' laws. The irony is that it was the republican President Donald Trump's friend and ally, Rudy Giuliani who provided them with this information via his law firm.
Guess what else happened in 2014? The newly hired president's National Security Adviser John Bolton used CA's services in 2014 to effectively target potential voters in a marketing campaign for the elections of Tom Cotton of Arkansas and Tom Tillis of North Carolina in their bids to become US Senator. Both were victorious.
See latest news: Friday Night Raid | Committee to Investigate Russia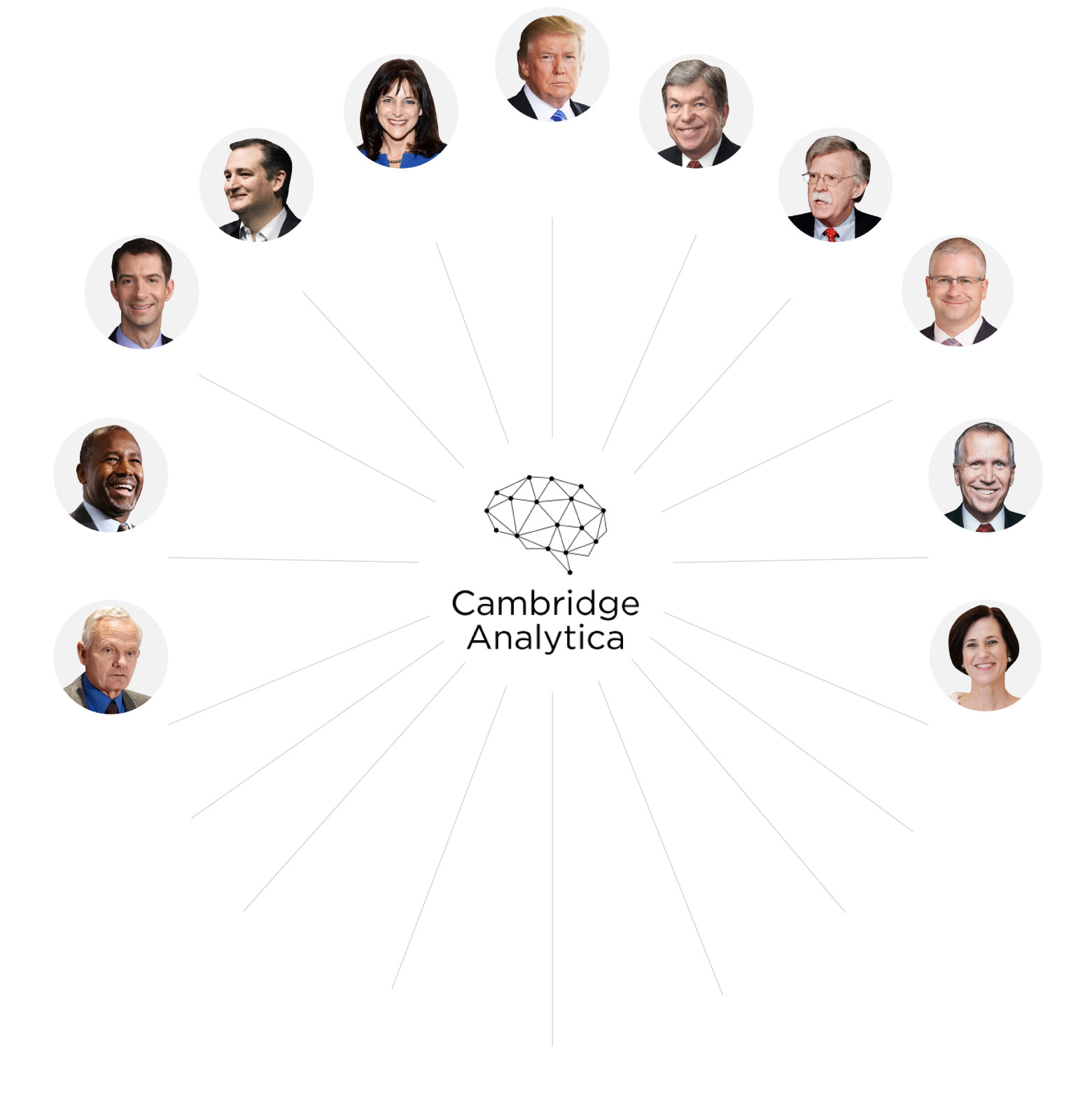 Here's the rest of the story…
On March 23, 2018, Elizabeth Preza of RawStory penned the following report,  "Bannon, Mercer and Nix 'were warned' during campaign that Cambridge Analytica's practices may violate US law: whistleblower"
Excerpts:
"Cambridge Analytica whistleblower Christopher Wylie on Thursday (3/22/18) alleged that during the 2016 presidential campaign, Donald Trump's former chief campaign strategist Steve Bannon, billionaire Republican donor Rebekah Mercer and Cambridge Analytica CEO Alexander Nix were warned that the company's actions may violate American law."
"MSNBC host Ari Melber asked Wylie if he had knowledge of warnings sent to Cambridge Analytica during his time at the company."
"Wylie told Melber. "Rudy Giuliani's law firm actually sent us a memo to Steve Bannon, Rebekah Mercer and Alexander Nix that actually outlined the fact that, in the United States, you can't run campaigns with foreign citizens who are not permanent residents."
"The company was warned that Alexander Nix should recuse himself of substantive management duties in the company as CEO and they are also warned that the company shouldn't be sending foreign citizens to go and run American campaigns," Wylie said. "But that was completely disregarded."
"Melber asked Wylie to confirm that he was alleging "Giuliani's law firm warned the people you named during the campaign, and your view is they ignored those warning?"
"They did, they completely disregarded it," Wylie replied. "And I have the memo to prove it."
"The next day, 23rd of March 2018, the MSNBC host Ari Melber announced on his TV show, "The Beat" that he had received a copy of the memo."
On March 23, 2018, Matthew Rosenberg of the New York Times penned the following report,  "Bolton Was Early Beneficiary of Cambridge Analytica's Facebook Data"
"The political action committee founded by John R. Bolton, President Trump's incoming national security adviser, was one of the earliest customers of Cambridge Analytica, which it hired to develop psychological profiles of voters with data harvested from tens of millions of Facebook profiles, according to former Cambridge employees and company documents."
"Mr. Bolton's political committee, known as The John Bolton Super PAC, first hired Cambridge in August 2014, months after the political data firm was founded and while it was still harvesting the Facebook data."
"In the two years that followed, Mr. Bolton's super PAC spent nearly $1.2 million primarily for "survey research," which is a term that campaigns use for polling, according to campaign finance records."
"But the contract between the political action committee and Cambridge, a copy of which was obtained by The New York Times, offers more detail on just what Mr. Bolton was buying. The contract broadly describes the services to be delivered by Cambridge as "behavioral microtargeting with psychographic messaging."
"To do that work, Cambridge used Facebook data, according to the documents and 2 former employees familiar with the work."
"Cambridge Analytica, which rose to prominence through its work with Mr. Trump's 2016 election campaign, has found itself confronting a deepening crisis since reports this past weekend in The New York Times and The Observer of London that the firm had harvested the data from more than 50 million Facebook profiles in its bid to develop techniques for predicting the behavior of individual American voters."
"Cambridge's so-called psychographic modeling techniques, which were built in part with the data harvested from Facebook, underpinned its work for Mr. Trump's campaign in 2016, setting off a furious — and still unsettled — debate about whether the firm's technology worked. The same techniques were also the focus of its work for Mr. Bolton's super PAC."
"The Bolton PAC was obsessed with how America was becoming limp wristed and spineless and it wanted research and messaging for national security issues," Mr. Wylie said.
"That really meant making people more militaristic in their worldview," he added. "That's what they said they wanted, anyway."
"Using the psychographic models, Cambridge helped design concepts for advertisements for candidates supported by Mr. Bolton's PAC, including the 2014 campaign of Thom Tillis, the Republican senator from North Carolina, according to Mr. Wylie and another former employee, who spoke on the condition of anonymity to avoid being dragged into the investigations that now appear to be engulfing Cambridge."
"One advertisement, a video that was posted on YouTube, was aimed at people who scored high for conscientiousness, and were thought to respect hard work and experience. It emphasized Mr. Bolton's time working for Ronald Reagan and how Mr. Tillis embodied the spirit and political ethos of the late president."
"Beyond their conservative politics, Mr. Trump, Mr. Bolton and Cambridge Analytica all share a patron — the Mercer family of Long Island, whose patriarch, Robert L. Mercer, made a fortune at the helm of a top-yielding hedge fund." Cambridge Analytica, which grew out of the London-based SCL Group, was founded in 2014 with a $15 million investment from Mr. Mercer, whose daughter Rebekah sits on the firm's board of directors. Stephen K. Bannon was also a co-founder."
"At the same time, Mr. Mercer was financially supporting Mr. Bolton's PAC, donating $5 million between April 2014 and September 2016, according to Federal Election Commission filings. The Mercers also backed Mr. Trump in the presidential election."
"The reports have prompted calls from lawmakers in Britain and the United States for renewed scrutiny of Facebook, and at least two American state prosecutors have said they are looking into the misuse of data by Cambridge Analytica."
"The company also suspended its chief executive, Alexander Nix, after a television broadcast this week in which he was recorded suggesting that the company had used seduction and bribery to entrap politicians and influence foreign elections."
"But it is the harvesting of Facebook data that has cast the harshest spotlight on Cambridge, and Mr. Bolton's experience with the company appears to have provided a model for how it sold itself to future political campaigns, including Mr. Trump's."
"The firm took the psychographic profiles it was building off the Facebook data at the time and combined them with voter databases and other sets of data. Staff from SCL's elections division, which through a convoluted corporate structure was interchangeable with Cambridge, discussed what they were doing at a meeting in July 2014 with another contractor for the Bolton PAC, according to an agenda of the meeting obtained by The Times."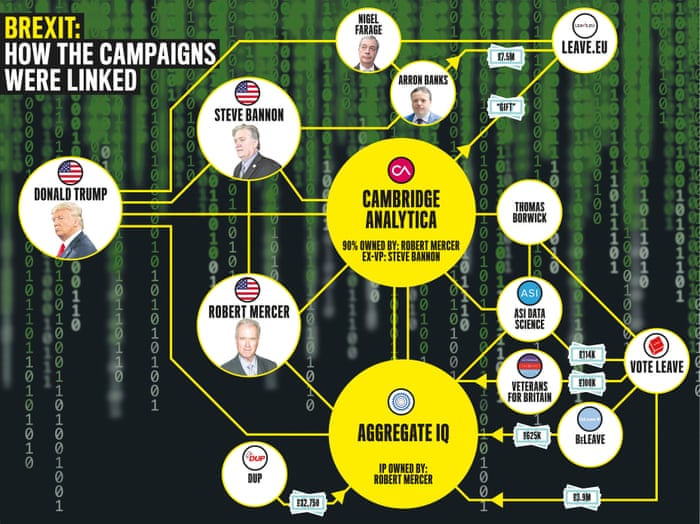 "The profiles would be used to "identify the personality traits of individuals" in states to be targeted by the Bolton PAC, said the agenda, which was prepared for SCL and Cambridge staff. "Individuals can be targeted with the right message," it said."
"The agenda also included a line, in boldfaced text, that said SCL wanted to use voter contact lists available to Bolton's campaign to direct people "toward the FB app." Cambridge, working through an outside researcher, used a Facebook app to harvest data from the social network's profiles. The app claimed to be collecting data for academic research, and users were not aware of its true purpose."
"Months later, the relationship between Cambridge and the Bolton PAC had grown so close that the firm was writing up talking points for Mr. Bolton. In an email dated Oct. 1, 2014, Cambridge staff outlined a few sentences that Mr. Bolton could use to describe the work the new firm was doing for his super PAC."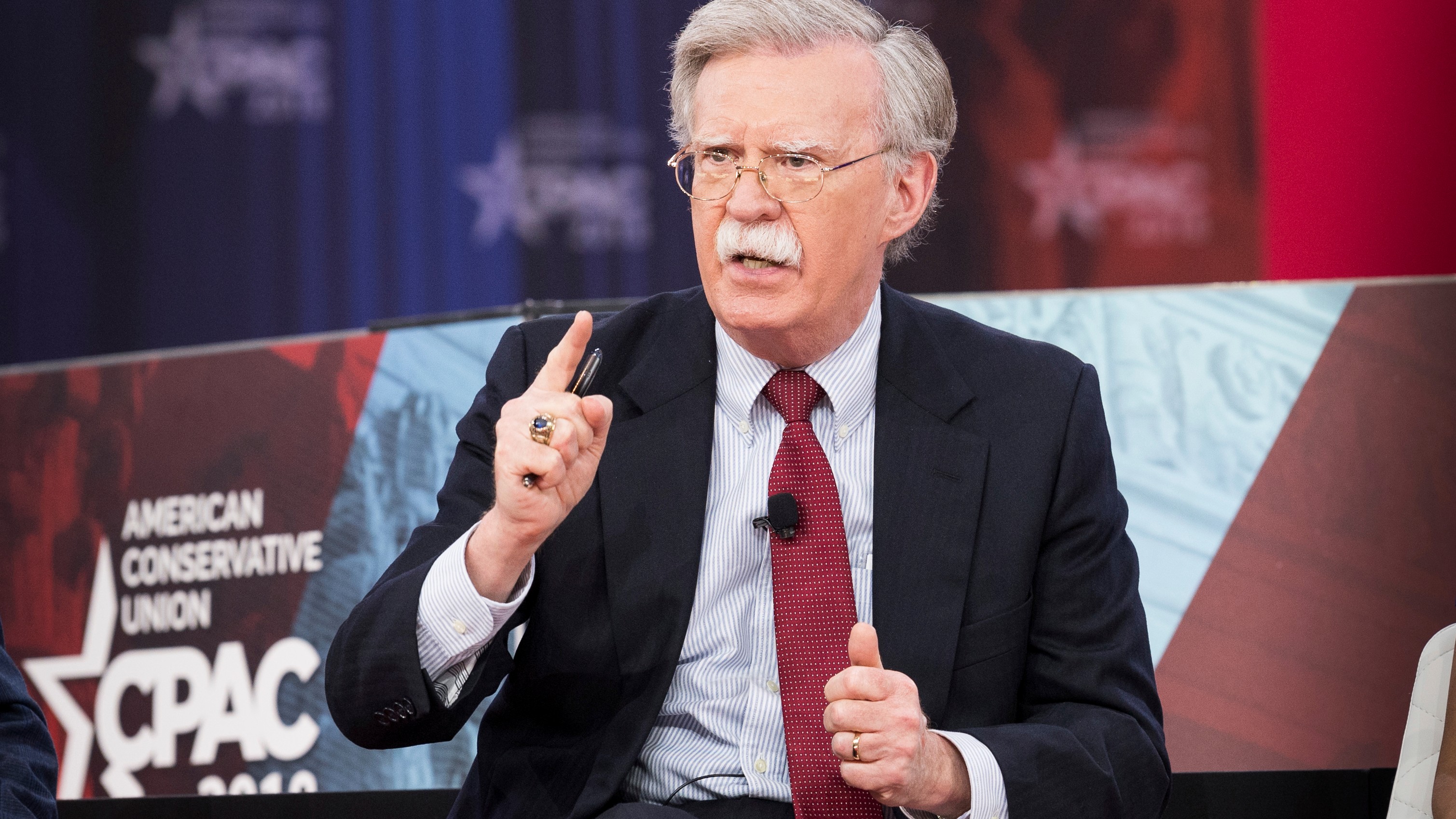 "It's not just about how much you spend. It's also about how smart you spend," the email advised Mr. Bolton to say."
"One way we're doing that is by enlisting an outside firm" — Cambridge Analytica — "to provide deepdive research into who makes up our audience of target voters," it continued. "We are producing ads specifically designed for voters of a certain personality and demographic profile. So if you're a young woman in New Hampshire with a specific kind of personality and a particular set of issues that you care about, our research allows us to connect with that voter in a way that truly resonates with her."
The subject line of the email: "Did Bannon come back to you on this?"