Once upon a time there was a major scandal about the VA Administration healthcare systems being so poorly managed where veterans were waiting months to see a doctor and where there was a paper trail showing appointments were altered. This period gave some republicans the excuse many have been waiting for to push the huge VA bureaucracy towards privatization.
These players have been pushing hard towards this goal ever since.
The press hasn't been overly forth coming with the names of all the republican political appointees placed in the Veterans Administration with the goal of edging the VA healthcare systems towards becoming private enterprises, a mission which is largely opposed by all veteran groups except for the Concerned Veterans of America, funded by right wing donors like the Koch brothers.
That the recently fired VA Secretary David Shulkin was moving towards modernizing / reforming the VA system by keeping it intact with some privatization of its services, which explains why he had to be pushed out of the way.
The White House has been trying to get the word out that Mr. Shulkin resigned versus for having been fired. This is because there are rules which can be legally challenged if it was determined Mr. Shulkin was fired. It seems that technically the White House is bound to replace Mr. Shulkin with his like thinking deputy, Mr. Thomas Bowman. But if it is declared that he resigned, then the president can replace him with Robert Wilkie of DOD who happens to concur with plans to privatize the VA Healthcare system.
I have spent some time trying to ferret out who these political appointees could be who were at odds with the now former VA Secretary Shulkin, and I think, I've found one source with a list of those who were at cross-purposes with him because they want the VA health department, privatized. They are being led by the republican US Senator Jerry Moran of Kansas.
Background of recent VA Game of Thrones Environment
"Moran blamed Shulkin for the impasse. "In every instance, you led me to believe that you and I were on the same page," Moran said at the hearing. "Our inability to reach an agreement is in significant part related to your ability to speak out of both sides of your mouth: double talk."
"Clearly ruffled, Shulkin hesitated before answering. "I think it is grossly unfair to make the characterizations you have made of me, and I'm disappointed that you would do that," he said. "What I am trying to do is give you my best advice about how this works."
"The exchange exposed tensions that had been brewing for months behind closed doors. A battle for the future of the VA has been raging between the White House and veterans groups, with Shulkin caught in the middle. The conflict erupted into national headlines this week as a result of a seemingly unrelated development: the release of a lacerating report on Shulkin that found "serious derelictions" in a taxpayer-funded European business trip in which he and his wife enjoyed free tickets to Wimbledon."
"The underlying disagreement at the VA has a different flavor than the overhauls at a number of federal agencies. (He) defends the VA's much-maligned health care system. He seeks to keep the organization at the center of veterans' health care. (An adviser to Shulkin said the White House isn't permitting him to do interviews.)"
"But others in the administration want a much more drastic change: They seek to privatize vets' health care. From perches in Congress, the White House and the VA itself, they have battled Shulkin. In some instances, his own subordinates have openly defied him."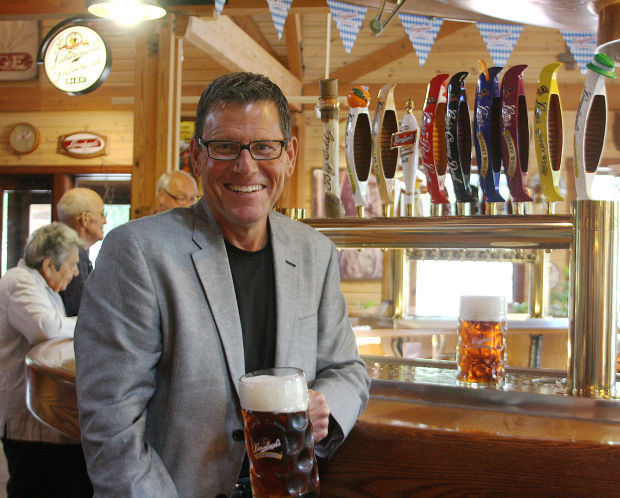 JAKE LEINENKUGEL
Who I think some of the culprits are:
Jacob Leinenkugel
Jacob Leinenkugel was the president of his own Brewing Co. for a quarter of a century before retiring in 2016, before he went to work on behalf of America's veterans.
As per the 3/6/18 New York Times report, "Mr.Leinenkugel, a former brewery executive, wrote an email to Mr. Sandoval in December outlining his falling out with Dr. Shulkin over policy issues. Mr. Leinenkugel proposed using a then-continuing inspector general investigation to oust Dr. Shulkin's chief of staff; replacing the deputy secretary, Thomas G. Bowman, with Mr. Leinenkugel; and replacing Dr. Shulkin with a "strong political candidate" with ties to the Koch-based group."
 John Ullyot (Source VA website)
Assistant Secretary for Public and Intergovernmental Affairs
Mr. John Ullyot is the Assistant Secretary of Veterans Affairs for Public and Intergovernmental Affairs. Mr. Ullyot oversees public affairs, intergovernmental affairs, media relations, digital media, public outreach and engagement, including for homeless Veterans and tribal relations. He plays a critical role in guiding VA's public and internal communications strategies and engagements.
Mr. Ullyot has over two decades' experience in strategic counsel, media relations and issues management in the public and private sectors. He has led strategic engagements with some of the world's most respected companies and CEOs on many high-profile issues, including major product recalls, earnings, mergers, litigation, regulatory scrutiny, and Congressional testimony.
Mr. Ullyot served for seven years on the staff of the United States Senate as a senior policy advisor for two veteran U.S. Senators and as communications director for two Senate Committees, Veterans' Affairs and Armed Services. In the private sector, he was vice president of corporate communications for AOL Europe, Washington spokesman for Intel, and a longtime senior communications counselor at several top public relations firms including Hill+Knowlton Strategies and Brighton Strategy Group.
Mr. Ullyot received his Bachelor of Arts in Government-International Relations from Harvard University, and served as an Intelligence Officer and Scout Sniper Platoon Commander in the United States Marine Corps"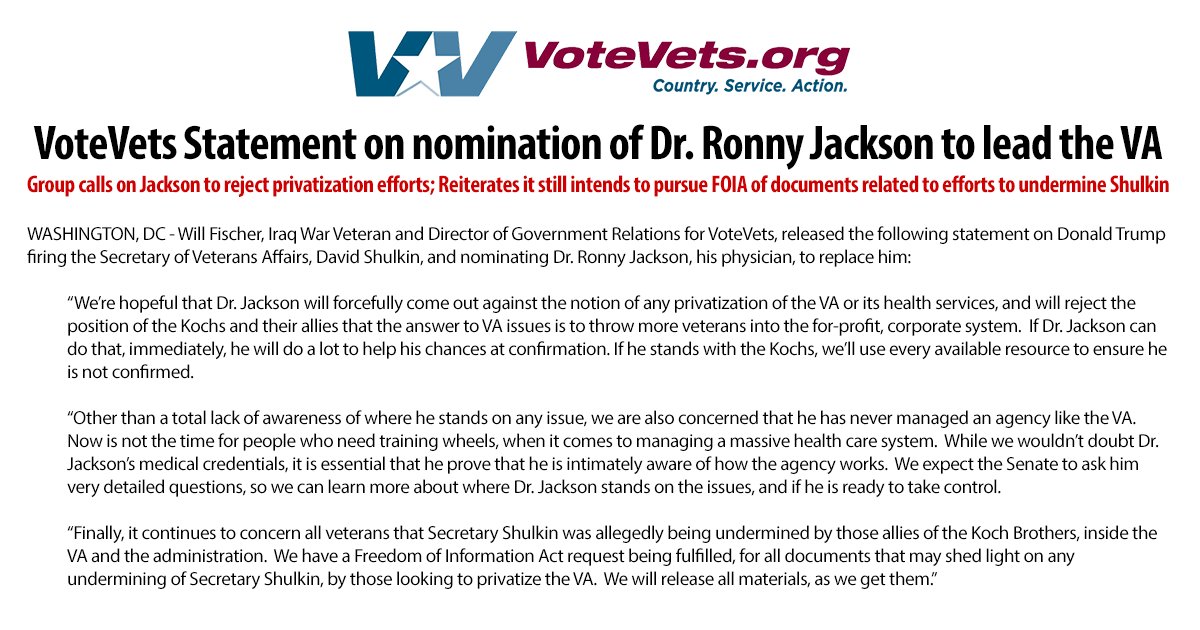 Brooks D. Tucker (Source: VA website)
Assistant Secretary for VA's Office of Congressional and Legislative Affairs
As Assistant Secretary for VA's Office of Congressional and Legislative Affairs (OCLA), Brooks D. Tucker oversees and coordinates the Department's activities with Members of Congress and committees of jurisdiction, maintaining responsive and effective communications with Congress. Mr. Tucker leads a team that provides professional advice and assistance to the Secretary, Deputy Secretary, Under Secretaries and Assistant Secretaries in the Washington D.C. headquarters, conducts strategic outreach to Veterans Service Organizations, directs coordination with the Government Accountability Office, and directly supports the Congress in the areas of oversight, policy, and legislative proposals and activity.
Prior to assuming his current position, Mr. Tucker served on the Presidential Transition Team working on Veterans' policy development. From 2010-2015, he served as the Senior Policy Adviser – National Security and Veterans' Affairs for United States Senator Richard Burr and as Deputy Staff Director for the Republican Staff – Senate Veterans' Affairs Committee. In 2008, he was selected as one of five U.S. Marine Corps Officers assigned to the United States Senate for duty as a Defense Congressional Fellow in 2009. Mr. Tucker is a retired U.S. Marine Corps lieutenant colonel with over twenty years of Active and Reserve service, including deployments to the Western Pacific, Saudi Arabia, Kuwait, Iraq and Afghanistan and training team missions to Mali and Republic of Georgia. After his initial period of Active service, he was employed by Merrill Lynch in Washington DC before a decade with Deutsche Bank's private wealth management division in Baltimore, Maryland.
Mr. Tucker is a 1987 graduate of the University of Maryland, a 2006 graduate of Marine Corps Command and Staff College and received a Certificate in Legislative Studies from Georgetown University in 2010.
Camilo Sandivol, a senior adviser at the Veterans Health Administration
As per a 3/9/18 Washington Post report by Lisa Rein, "Last week, Camilo Sandoval, a senior adviser at the Veterans Health Administration, appeared unexpectedly at the first meeting between new chief of staff Peter O'Rourke and Christopher Vojta, VA's new deputy undersecretary for health, according to two agency officials. Sandoval told Vojta he was representing the White House, these people said."
"In a move that unsettled Vojta and others, Sandoval inquired about Vojta's loyalty to Shulkin and Bowman. "Camilo was trying to assess whose side he was on," said one senior official familiar with the encounter.