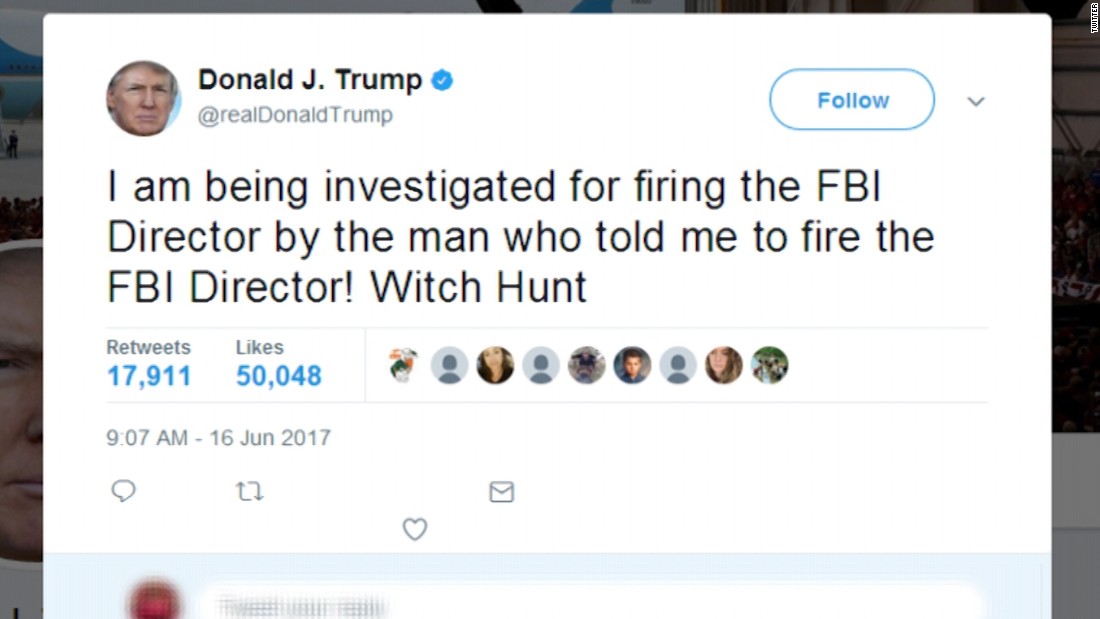 The republican President Donald J. Trump has the concept implanted in his mind that the US Department of Justice law enforcement professionals are there to protect him and his presidency. It is virtually impossible for him to visualize the picture that these agents owe their allegiance to the rule of law / the US Constitution and not primarily to him. They are not his political tools.
President Trump keeps sending a flurry of tweets early in the morning, in which he portrays the Special Counsel Mueller-led Trump-Russia probe as a politically biased witch hunt full of democrats who are out to get him. This presidential delusion has no basis in fact.
Here is the rest of the story…
On April 10, 2018, Ben Matthis-Lilley of Slate penned the following report,"Trump Keeps Appointing Republicans to Oversee the Russia Investigation and It Keeps Firing on Him, Spectacularly" 
Excerpts:
The president is mad that FBI agents under the supervision of the Southern District of New York and deputy attorney general Rod Rosenstein executed a search warrant against his lawyer, Michael Cohen, on Monday (4/9/18).
"Christopher Wray, the Trump-appointed director of the FBI, is a longtime Republican donor who was previously appointed to a position as a federal prosecutor by George W. Bush. (Wray, in fact, has donated money to two different members of Trump's Cabinet.) His agency recently fired Trump nemesis Andrew McCabe for nothing worse than an (alleged) failure to speak with full "candor" to an investigator about past contacts with members of the media."
• "Rod Rosenstein is a registered Republican who was also appointed to a prior federal position by George W. Bush. He's the top Department of Justice official involved with the special counsel investigation because Trump loyalist and attorney general Jeff Sessions recused himself from it. Trump has been angry about Sessions' recusal since it happened, and he reportedly despises Rosenstein."
• Geoffrey Berman, the U.S. attorney who runs the Southern District, is a member of the Republican National Lawyers Association who went to the same college as Trump, met with Trump personally before being appointed to his current job, and even donated to Trump's campaign. Minutes ago, ABC reported that Berman recused himself from decisions related to the Cohen investigation, a decision that the network says was approved by Rosenstein. LOL."
"(
Update, 1:05 p.m.:
 Ryan Lizza 
notes
 that Berman's deputy Robert Khuzami, who presumably would make decisions in cases from which Berman was recused, spoke in support of George W. Bush's reelection at the 2004 Republican National Convention. The Nexis database also indicates that as of 2008 Khuzami was registered Republican."
"Update, 4:50 p.m.: Karl clarifies that Rosenstein supervises the officials who approved Berman's recusal but did not approve it personally.)"
"Robert Mueller, of course, is also a Republican—one who used to be a member of a Trump golf club and who was willing to meet with Trump about the then-vacant FBI director position before he was named special counsel."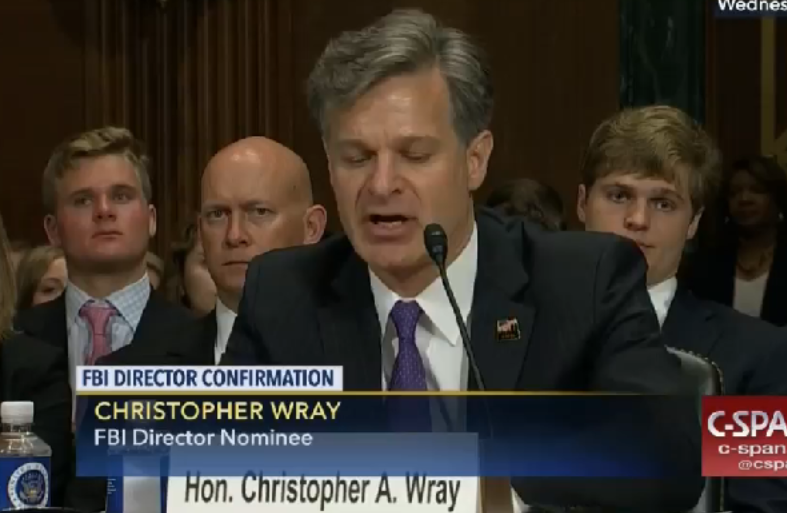 POTUS is fond of saying that the prosecutors working under Mueller who are Democrats have a "conflict of interest" against him. But the people actually running the inquiry into his ties to Russia are Republicans who were OK enough with his presidency to join his administration, and thus presumably have a "conflict of interest" in his favor. After taking their current positions, each of them has approved the escalation of the investigation into his conduct— decisions which were in part made possible when individuals with even closer political ties to Trump agreed that it would be improper for them to intervene."
Link to entire report: Trump Keeps Appointing Republicans to Oversee the Russia