On the 15th day of May 2018, there were primary elections held in several US states around the country where the members of the Democratic and the Republican Parties vote for their candidate to represent their party in the upcoming November 2018 elections.
The author of the below post tells how many of the more liberal wing of the republican party prevailed who were not the establishment's pick. To my way of thinking, this is a great development as many American voters are sick and tired of the middle of the road politicians. It is my opinion that the average Joe citizen wants representatives who are willing to fight for legislation that will make a difference for the better in their lives.
Because of recent gerrymandering rules ordered by the courts for the State of Pennsylvania, this will be a key state where democrats will be in position to turn currently republican US House seats, into democratically held positions. This will be a boost to help the democratic party become the majority party in the US House of Representatives in November 2018.
See: To Reclaim the House, Democrats Need to Flip 24 G.O.P. Seats. 25 / NYT..
Here is the rest of the story… 
On May 16, 2018, James Hohmann of the Washington Post penned the following report, "The Daily 202: The far left is winning the Democratic civil war"
Excerpts:
"THE BIG IDEA: Tuesday was a terrible, horrible, no good, very bad day for Democratic moderates."
"The success of very liberal candidates in primaries across four states is causing a new bout of heartburn among party strategists in Washington, who worry about unelectable activists thwarting their drive for the House majority. But it also reflects a broader leftward lurch among Democrats across the country since President Trump took office."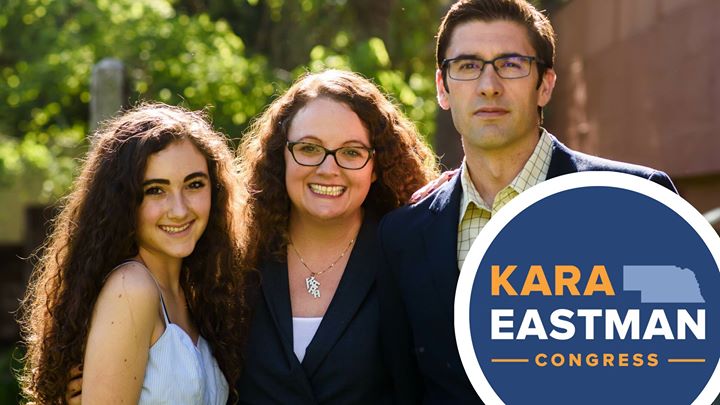 –" In Nebraska, a liberal social worker and political neophyte who built her campaign around "Medicare for All" scored a shocking upset in a Democratic primary to take on Rep. Don Bacon (R). Kara Eastman, 45, beat former congressman Brad Ashford, 68, in an Omaha-area district that national Democrats believed they could pick up in November."
"Eastman advocated for universal background checks to buy guns, raising taxes and decriminalizing marijuana. "I'm tired of hearing Democrats don't have a backbone, that we don't stand for anything," she said in a commercial that touted her support for universal health care. "That changes now!"
"Ashford had the full-throated support of the Democratic Congressional Campaign Committee, which must now reevaluate whether to invest in the race."
— "In Pennsylvania's Lehigh Valley, where GOP Rep. Charlie Dent's retirement created a winnable open seat for Democrats, early front-runner John Morganelli — a district attorney who has been locally prominent for decades — lost the primary to attorney Susan Wild, who ran at him from the left. Morganelli, who opposes abortion rights and "sanctuary cities," was attacked relentlessly on the airwaves for speaking positively about Trump and tweeting that he was open to taking a job in the administration during the transition."
— "In the Philadelphia suburbs, centrist Rachel Reddick — a 33-year-old Navy veteran endorsed by Emily's List — lost the Democratic primary to take on Rep. Brian Fitzpatrick (R) after "proud progressive" Scott Wallace ran ads attacking her for being a registered Republican until 2016. Wallace, 66, is the grandson of Henry Wallace, who was Franklin Roosevelt's vice president for a term and then ran against Harry Truman, who FDR dumped him for, from the far left in 1948. In a victory speech to supporters in Bucks County last night, Wallace declared: "Together, we can make America sane again."
"Statewide, John Fetterman — a small-town mayor with a bristly beard and tattoos on both of his arms — toppled Pennsylvania's incumbent lieutenant governor, Mike Stack, thanks in part to the strong endorsement of Bernie Sanders, who stumped across the state for him on Friday and Saturday. Fetterman campaigned on universal health care and legalizing marijuana."
– "In the Pittsburgh area, two card-carrying members of the Democratic Socialists of America topped incumbent state representatives in Democratic primaries with 65 percent and 68 percent of the vote, respectively. (The New Yorker profiled one of the winners, Summer Lee, last week.)"
"Since it was founded in 1982, the Democratic Socialists of America has played virtually no role the country's elections," Clint Hendler writes for Mother Jones. "That's begun to change, fueled by the organization's 2016 endorsement of Bernie Sanders and a growth spurt led by the activists and organizers he inspired."
 "In Idaho's Democratic gubernatorial primary, Paulette Jordan defeated business owner and Boise school board member A.J. Balukoff, who had the backing of most of the state's political establishment. Jordan, who has generated a lot of media coverage because she could become the first Native American governor in the country, built her campaign around protecting more public lands, as well as promising to expand Medicaid, relax marijuana laws, reduce incarceration and limit corporate tax loopholes. She garnered 58 percent of the vote."
"The election saw historic numbers of Democrats cast votes," Carissa Wolf reports from Boise. "Boise area precincts, home to the state's largest Democratic base, ran out of ballots due to unexpected turnout that more than doubled the number of Democratic votes statewide. In the 2014 primary, about 25,000 Democrats had cast votes for governor; last night, more than 64,000 did." Jordan is still the underdog in the general election."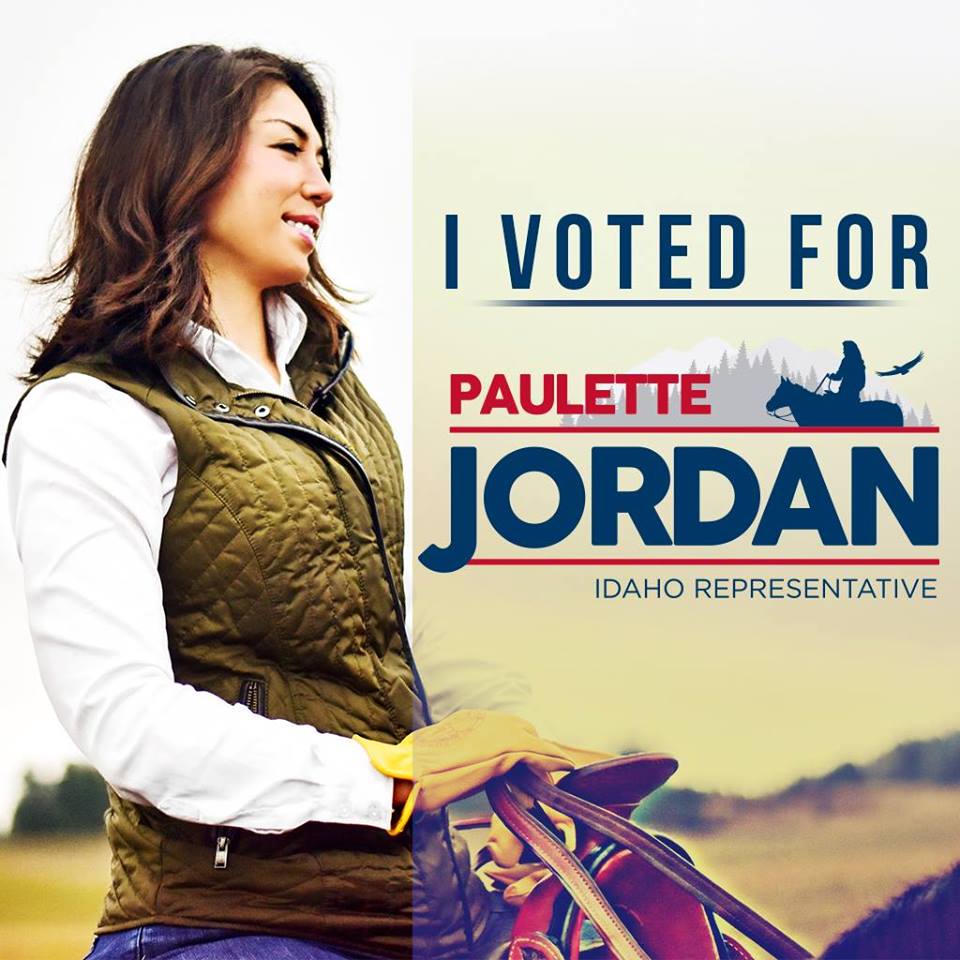 — "In the much bluer state of Oregon, liberals toppled an entrenched Democratic incumbent in the state Senate. Sen. Rod Monroe got crushed 62 percent to 25 percent by civil rights attorney Shemia Fagan. A Somali immigrant who works as a community organizer got another 13 percent of the vote. "Monroe, 75, a five-term senator, was vulnerable because the race centered on housing," the Oregonian reports. "The owner of a 51-unit apartment complex in East Portland, Monroe alienated tenant advocates and fellow Democrats last year when he opposed a bill that would have restricted evictions and allowed some rent controls. "
— "In a state House primary, the establishment favorite – a county commissioner who was endorsed by the retiring representative – lost to a child welfare worker after he said the state of Oregon should consider requiring employees to contribute into the public pension fund. The stakes are high because Democrats can achieve three-fifths supermajorities with just one additional seat in both the House and the Senate, which would let them raise taxes with no Republican votes."
"But the sorting out between the two parties continues:"
"Democrats are making hay this morning out of the news that they flipped a state House seat in the Philly suburbs that Trump had carried by three points in 2016. The special election was called because the Republican incumbent had stepped down to become executive director of the Philadelphia Parking Authority. Democrat Helen Tai prevailed after getting endorsements from Joe Biden and other national figures. It's the 41st state legislative district to flip from red to blue since Trump's inauguration."
"But Republicans also picked up a state House seat in a special election in southwestern Pennsylvania. The Democratic incumbent resigned to become a judge, and the area has been trending to the right and Trump carried it 2 years ago."
— "Last night also offered several fresh data points that 2018 will be another Year of the Woman."
"All 20 of Pennsylvania's House members are male. That's been the case since the 2014 midterms."
"Two years after the state rejected Hillary Clinton, three Democratic women are now all but assured to represent Pennsylvania in Congress next year. "The retirement of Rep. Ryan Costello (R), the resignation of Rep. Patrick Meehan (R) and a revised map ordered by the state Supreme Court have led the GOP to effectively cede 2 House districts in the Philadelphia area," Sean Sullivan, Elise Viebeck and David Weigel report. "Democrats Chrissy Houlahan, Mary Gay Scanlon and Madeleine Dean were nominated in districts that Democrats are favored to win in November. … All told, Democrats nominated 7 women for the House in Pennsylvania. Republicans nominated one."
"If Democrats are going to retake the House, Pennsylvania will be the keystone.It's realistic that Democrats could pick up as many as a half-dozen seats of the 24 they need there. Most of those new members would be female."
Link to entire report: Analysis | The Daily 202: The far left is winning the Democratic civil war