It has always been my suspicion that Roger Stone worked with WikiLeaks, Julian Assange and Russian contacts in a way that if there were any nefarious activities, it would have all been conducted separately from the presidential campaign. Sam Nunberg's emails could shed some light on these alleged activities. (See:Timeline: Roger Stone, Russia's Guccifer 2.0, and Wikileaks | Justsecurity.org ..)
Roger Stone had left the republican Donald Trump's 2016 presidential campaign early under mysterious circumstances. Some say he was fired which Mr. Stone disclaims.
He is now publicly proclaiming that he expects to be indited by the FBI which has been investigating the Trump-Russia saga led by the Special Counsel Robert Mueller III.
It is helpful for those following the republican President Donald Trump's Russian saga, to know that the friendships among Roger Stone, Paul Manafort and the president go back for decades. Roger Stone and Paul Manafort used to be business partners for about 15 years.
As per a 4/28/16 Slate article by Franklin Foer, "The genesis of Donald Trump's relationship with Paul Manafort begins with Roy Cohn. That Roy Cohn: Joe McCarthy's heavy-lidded henchman, lawyer to the Genovese family. During the '70s, Trump and his father hired Cohn as their lawyer to defend the family against a housing discrimination suit. (Cohn accused the Feds of using "Gestapo-like tactics.") But Cohn and Trump became genuine pals, lunching at the Four Seasons and clubbing together at Studio 54. It was Roy Cohn who introduced Stone and Manafort to Trump."
"Manafort and Stone pioneered a new style of (political management) firm, what K Street would come to call a double-breasted operation. One wing of the shop managed campaigns, electing a generation of Republicans, from Phil Gramm to Arlen Spector. The other wing lobbied the officials they helped to victory on behalf of its corporate clients. Over the course of their early years, they amassed a raft of blue-chip benefactors, including Salomon Brothers and Rupert Murdoch's News Corp."
"Manafort and Stone built a glamour firm. The Black in its name belonged to Charles Black, who as a 25-year-old launched the Senate career of Jesse Helms. Later, they lured Lee Atwater, the evil genius who would devise the Willie Horton gambit for George H.W. Bush. The firm had swagger."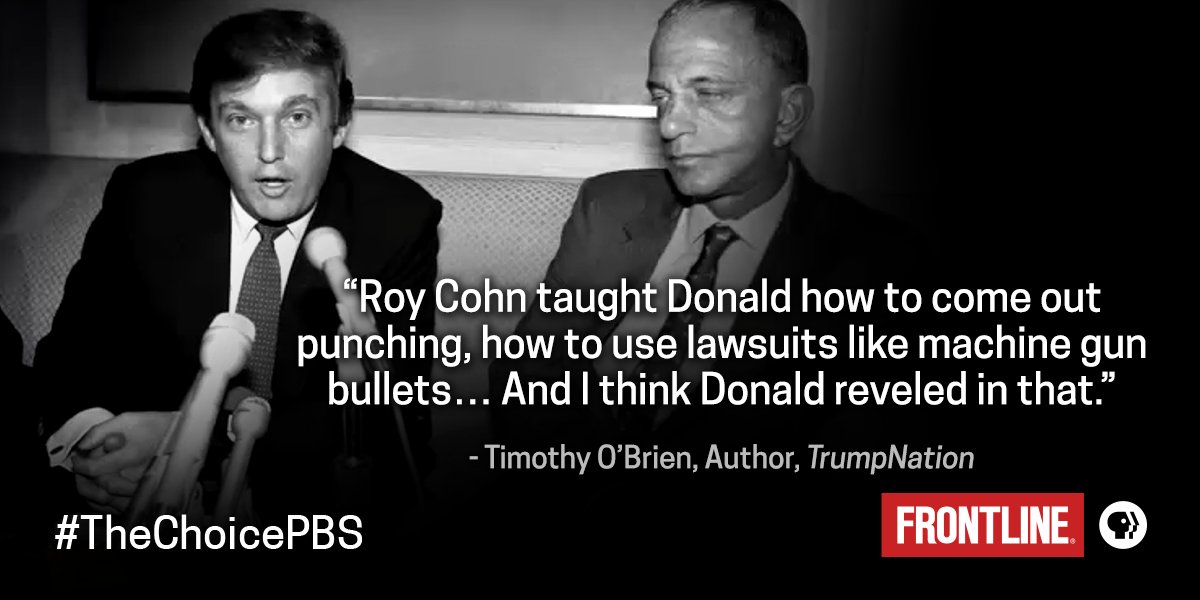 Here's the rest of the story…
On May 20, 2018, Kailani Koenig of NBC News penned the following report, "Roger Stone 'prepared' for Mueller indictment" ("The longtime Trump ally said Mueller may try to 'conjure up' charges against him.")
Excerpts:
"Roger Stone, a longtime Republican operative and ally of President Donald Trump, said Sunday he is "prepared" to be indicted as part of special counsel Robert Mueller's investigation if that's where the probe leads."
"I am prepared should that be the case," Stone said on "Meet The Press" after being asked if he was ready for a possible indictment. "But I think it just demonstrates, again, this was supposed to be about Russian collusion, and it appears to be an effort to silence or punish the president's supporters and his advocates."
"Stone reiterated that he felt Mueller's team has found "no evidence whatsoever of Russian collusion," so he speculated that they may work to connect him to other crimes instead."
"It is not inconceivable now that Mr. Mueller and his team may seek to conjure up some extraneous crime pertaining to my business, or maybe not even pertaining to the 2016 election," Stone said. "I would chalk this up to an effort to silence me."
"Mueller's team has not yet drawn any public conclusions or filed any charges related to whether there was coordination between associates of the Trump campaign and Russian attempts to try to interfere with the 2016 election."
"Stone also added that neither he nor his lawyer have been contacted yet by the special counsel's office, and he's unsure whether they consider him "an interesting person or a person of interest."
"Associates of Stone's have been subpoenaed by Mueller's team, however. Stone said Sunday that eight of his either current or former associates have been "terrorized" by the investigation."
"Stone on Sunday continued to deny any involvement with Russia or Wikileaks, the site that released Hillary Clinton campaign chairman John Podesta's hacked emails throughout the 2016 campaign — topics that the president also hammered on in a series of tweets Sunday morning."
"Following Stone's interview, Rep. Adam Schiff, the top Democrat on the House Intelligence Committee, alleged that Stone has not been forthcoming."
"Roger Stone is known for a lot of things, candor isn't really one of them," Schiff said during an interview on "Meet The Press." "Either his testimony before our committee was untrue, our his public statements are untrue. Both cannot be fact because they're inconsistent with each other. We were never allowed to find out which was the case in our committee."
SEE: Mueller Subpoenas Another Stone Associate | Committee to Investigate Russia …