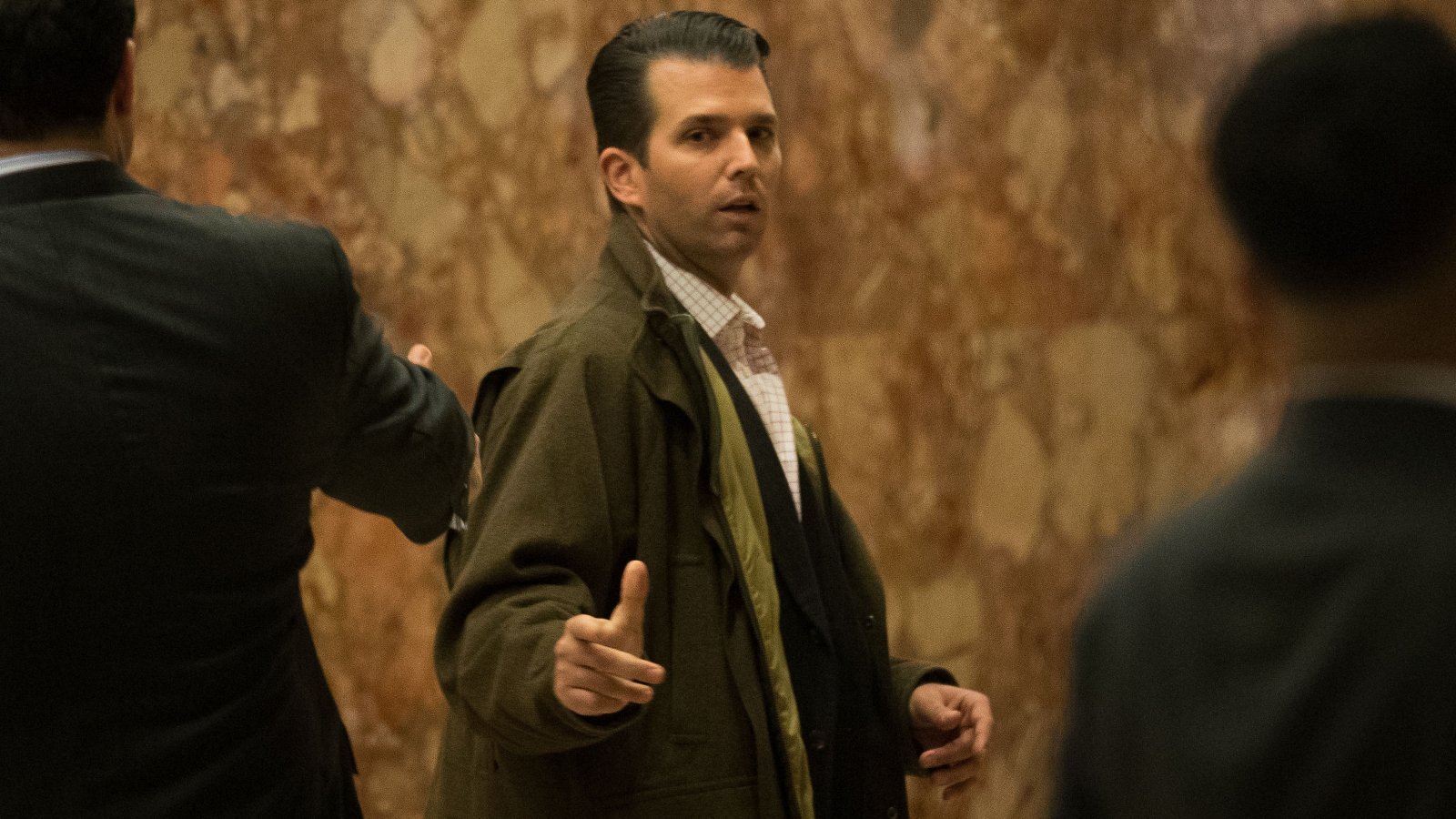 Well, well, well, now we see the UAE, Israeli connection. I've been decrying in past blogs that the US national security appears to under compromise where it the national interests of other countries like Russia, UAE and Israel have taken precedence. "We the people" are now learning that the the president's son Don Jr. held an August 2016 Trump Tower's meeting with officials from the UAE and Israel. Other familiar actors involved in these gatherings include Erik Prince and George Nader who has been a cooperating witness with the FBI.
There comes a point where GOP US congressional members who chant that the FBI's Trump-Russia probe is a "witch hunt," have to face reality, that there is an avalanche of wrong doings being uncovered by the press that have been committed by the republican President Donald Trump. There are only so many meetings with countries that have had a major impact in US foreign policy development, before not investigating would strain incredulity. These GOP congressmen have become co-conspirators in the president's attempts to obstruct justice to where they are also a party to the selling of our US foreign policy to those countries who have greased the president's palms. They have become part of the president's mafia, banana republic.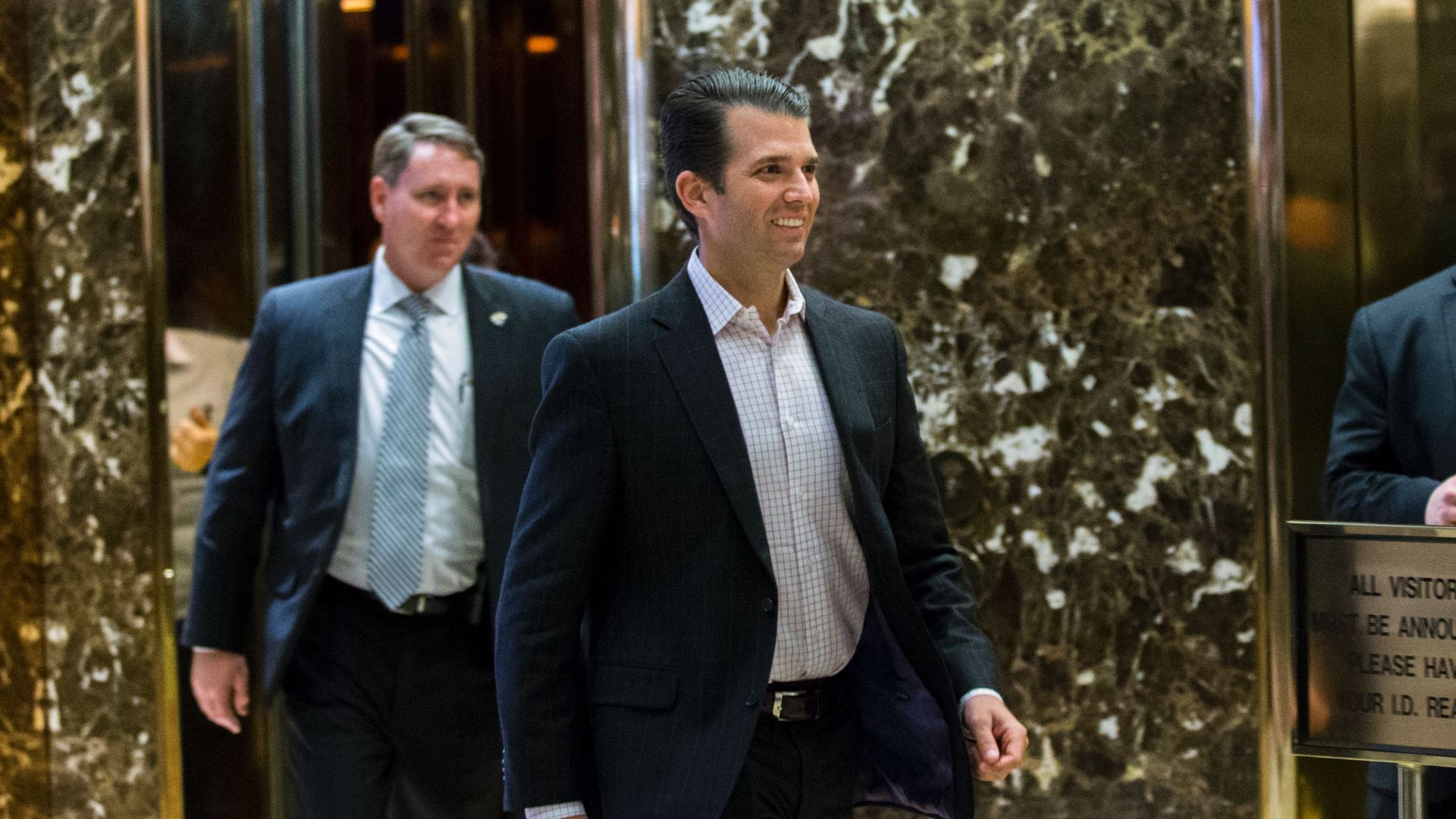 It's no wonder that many of the GOP congressional representatives have been hard at work to conduct a full throttle orchestrated attack against those institutions like the the FBI, the US Department of Justice which have been investigating the president's possible criminal activity perpetrated by the president's campaign team members during the 2016 campaign period.
"When Kushner, President Trump's senior aide and son-in-law, made an unannounced trip to Riyadh last year, the Intercept — citing three sources — reported Wednesday, MBS told confidants after the meeting that Kushner had discussed Saudi leaders who are disloyal to the crown prince.
One person "who talks frequently to confidants of the Saudi and Emirati rulers" told the Intercept that MBS bragged to United Arab Emirates Crown Prince Mohammed bin Zayed that Kushner was "in his pocket."
The Intercept also detailed that Kushner's information on Saudi royals not loyal to MBS was contained in the President's Daily Brief (PDB), a document presented to the President every morning. Fortunately, Mr. Kushner lost his access to the document earlier this year when new security clearance rules were instituted by General Kelly.
For the record, it is illegal for foreign governments or individuals to be involved in American elections.
Here is the rest of the story…
On August 19, 2018, Mark Mazzetti,  Ronen Bergman and David D. Kirkpatrick of the New York Times penned the following report, "Trump Jr. and Other Aides Met With Gulf Emissary Offering Help to Win Election"
Excerpts:
 "Three months before the 2016 election, a small group gathered at Trump Tower to meet with Donald Trump Jr., the president's eldest son. One was an Israeli specialist in social media manipulation. Another was an emissary for two wealthy Arab princes. The third was a Republican donor with a controversial past in the Middle East as a private security contractor."
"The meeting was convened primarily to offer help to the Trump team, and it forged relationships between the men and Trump insiders that would develop over the coming months — past the election and well into President Trump's first year in office, according to several people with knowledge of their encounters."
"Erik Prince, the private security contractor and the former head of Blackwater, arranged the meeting, which took place on Aug. 3, 2016. The emissary, George Nader, told Donald Trump Jr. that the princes who led Saudi Arabia and the United Arab Emirates were eager to help his father win election as president. The social media specialist, Joel Zamel, extolled his company's ability to give an edge to a political campaign; by that time, the firm had already drawn up a multimillion-dollar proposal for a social media manipulation effort to help elect Mr. Trump."
"After Mr. Trump was elected, Mr. Nader paid Mr. Zamel a large sum of money, described by one associate as up to $2 million. There are conflicting accounts of the reason for the payment, but among other things, a company linked to Mr. Zamel provided Mr. Nader with an elaborate presentation about the significance of social media campaigning to Mr. Trump's victory."
"The meetings, which have not been reported previously, are the first indication that countries other than Russia may have offered assistance to the Trump campaign in the months before the presidential election. The interactions are a focus of the investigation by Robert S. Mueller III, the special counsel, who was originally tasked with examining possible Trump campaign coordination with Russia in the election."
"Mr. Nader is cooperating with the inquiry, and investigators have questioned numerous witnesses in Washington, New York, Atlanta, Tel Aviv and elsewhere about what foreign help may have been pledged or accepted, and about whether any such assistance was coordinated with Russia, according to witnesses and others with knowledge of the interviews."
"It is illegal for foreign governments or individuals to be involved in American elections, and it is unclear what — if any — direct assistance Saudi Arabia and the Emirates may have provided. But two people familiar with the meetings said that Trump campaign officials did not appear bothered by the idea of cooperation with foreigners."
Image