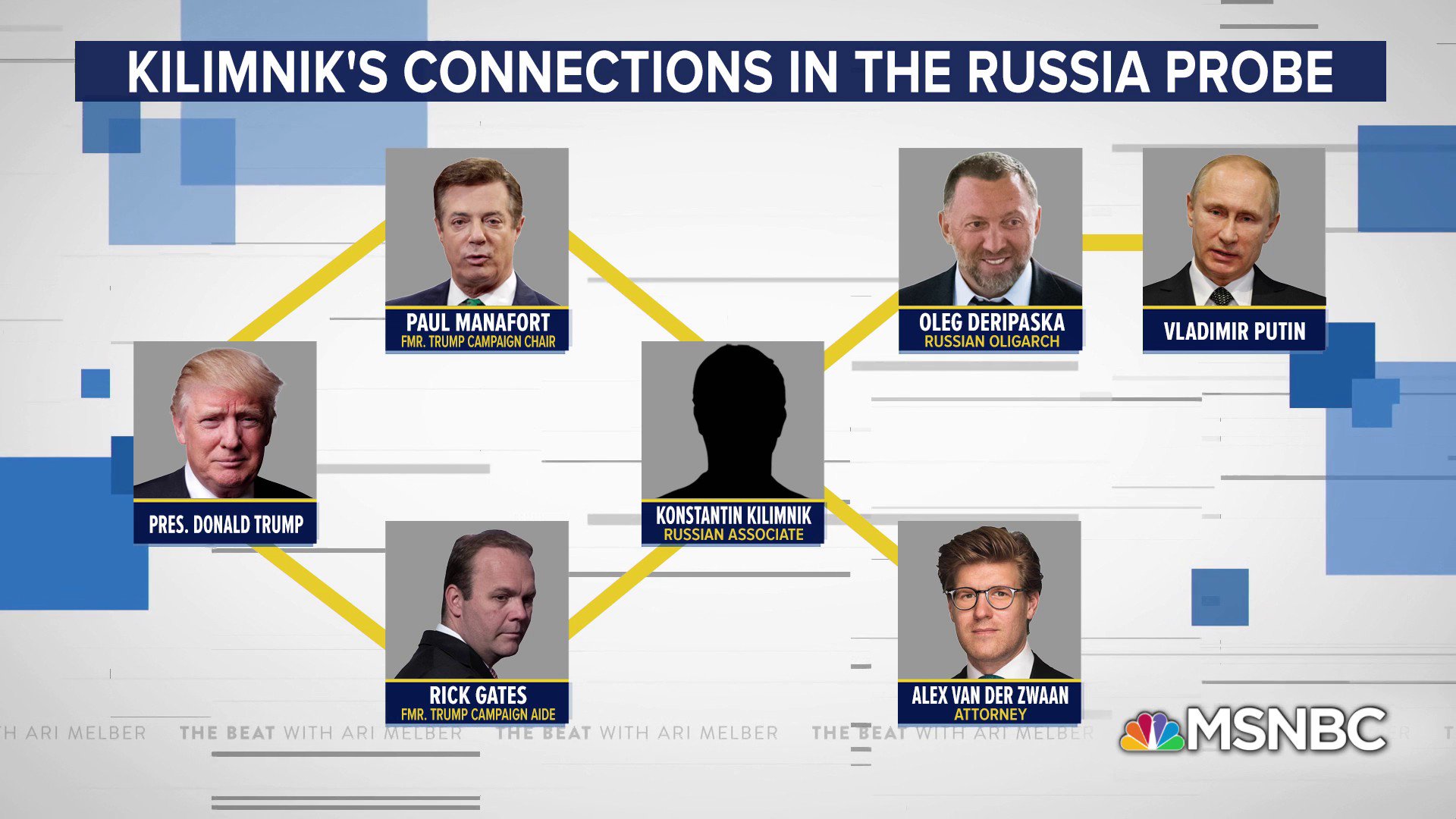 The republican President Donald Trump' former campaign manager Paul Manafort and his long time associate Konstantin V. Kilimnik have both been charged with a superseding indictment on one count of conspiracy to obstruct justice and one count of obstruction of justice on the 8th day of May 2018 by the FBI's Special Counsel Robert Mueller III who is leading the Trump-Russia probe.
It seems that Paul Manafort had attempted with the help of Konstantin Kilimnik to make sure that any witnesses to their activities were on the same page even though Mr. Manafort who had already been indited on other federal charges, had been warned not to contact witnesses as a part of his bail conditions. But he didn't heed his attorneys' advice.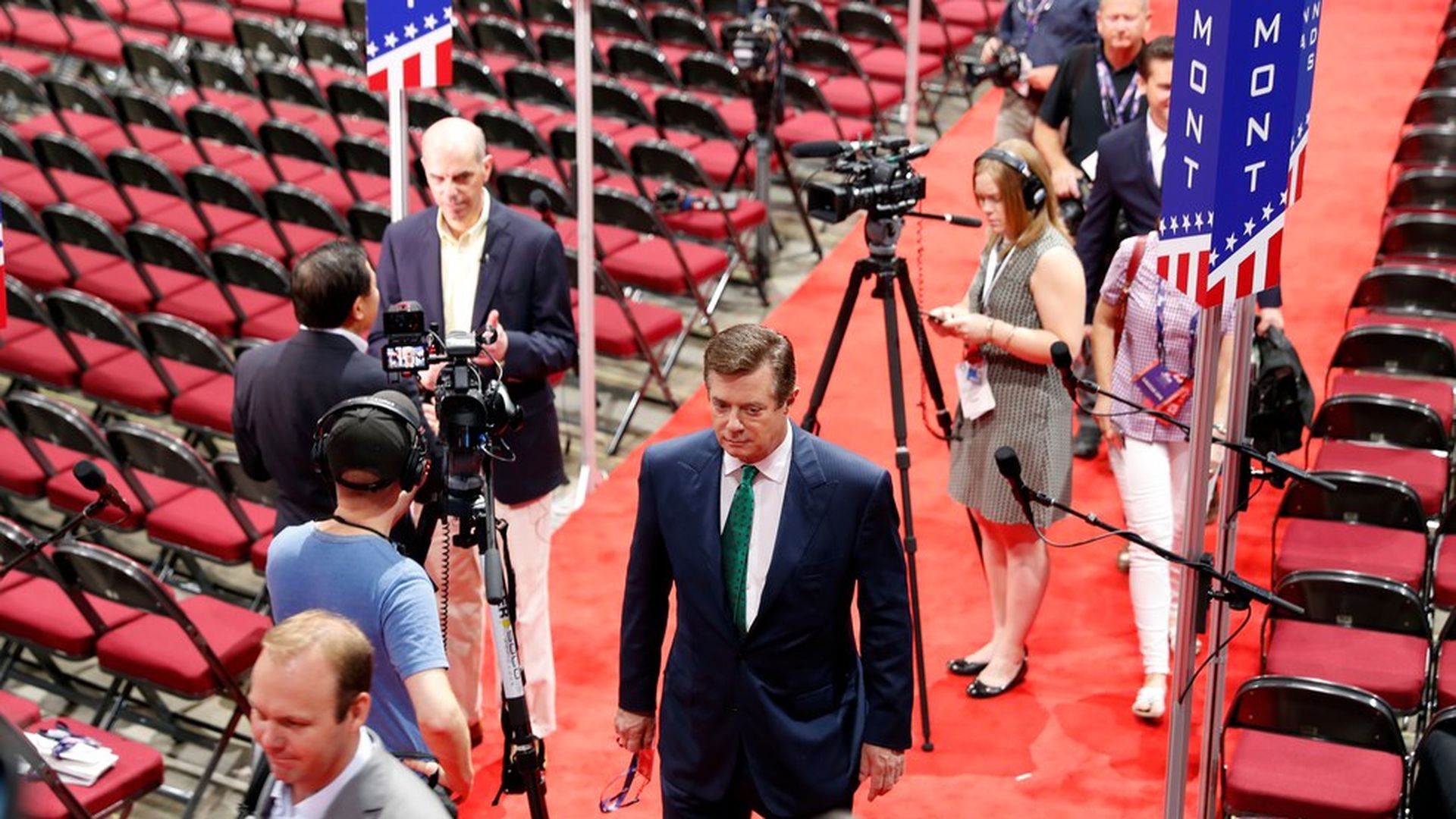 Paul Manafort, who was Trump's campaign chief from May to August 2016, spent nearly a decade as a consultant to pro-Russia's Ukraine's Party of Regions and its standard bearer, Viktor Yanukovych, the former head of Ukraine until 2014.
This party backed by Russian-leaning oligarchs, opposed NATO and EU  membership and spouted anti-Western rhetoric that once helped fuel violence against American marines. Its reign ended in 2014 when Viktor Yanukovych fled to Russia after bloody street protests had erupted against his personal corruption and pro-Moscow actions. It was after this event when Russia invaded Crimea in Ukraine.
Konstantin V. Kilimnik, had been the Kiev (Ukraine) manager of Mr. Paul Manafort's consulting company, Davis Manafort International. As a dual citizen of Russia and Ukraine and a former translator in the Russian military, he had been hired by Mr. Manafort in 2005. Previously he had been working at the Moscow office of the International Republican Institute, an American democracy-building group, but he had been dismissed amid concerns that he had been informing Russia on its activities.
Mr. Kilimnik is now living in Russia.
As per a 3/8/17 Chris Bucher of Heavy.com has published the following:
Excerpts:
"In an interview February 22, Kilimnik said that he and Manafort would meet "every couple months" during the election, but denied the meetings having anything to do with Russia. Instead, he said that he was briefing Manafort on matters in Ukraine."
"One of the meetings in question took place during an April 2016 trip to the U.S. by Kilimnik. During one of the conversations they had a year ago, one of the subjects was the hacking of the emails of the Democratic National Committee. But Manafort had said it was unknown at the time which nation was behind the act."
"Kilimnik said in the interview that even though the two had been meeting, he was never "formally advising" Manafort during the election campaign. He reiterated to the Wall Street Journal n January that he has no relationship with the government in Russia or its intelligence officials."
"Kilimnik worked for the U.S.-based International Republican Institute out of Moscow for almost 10 years before he was forced out around 2005. He was reportedly forced out of his job because of suspicion about his ties to Russia. He then started working with Manafort."(2005-at least 2014)
"According to its "About Us" page on its website, the organization (IRI) is a "nonprofit, nonpartisan organization that is committed to freedom and democracy worldwide by helping political parties to become more issue-based and responsive, assisting citizens to participate in government planning, and working to increase the role of marginalized groups in the political process –- including women and youth."
MUELLER/ MANAFORTHere is the rest of the story…
On June 8, 2018, Philip Bump of the Washington Post penned the following report,  "Mueller's 'witch hunt' snags another witch"
Excerpts:
"Earlier this week, special counsel Robert S. Mueller III filed court documents alleging that Manafort and an unnamed individual had tried to tamper with a potential witness in the case. Then, a superseding indictment: Manafort and a longtime aide, Konstantin Kilimnik, were each indicted on one count of conspiracy to obstruct justice and one count of obstruction of justice."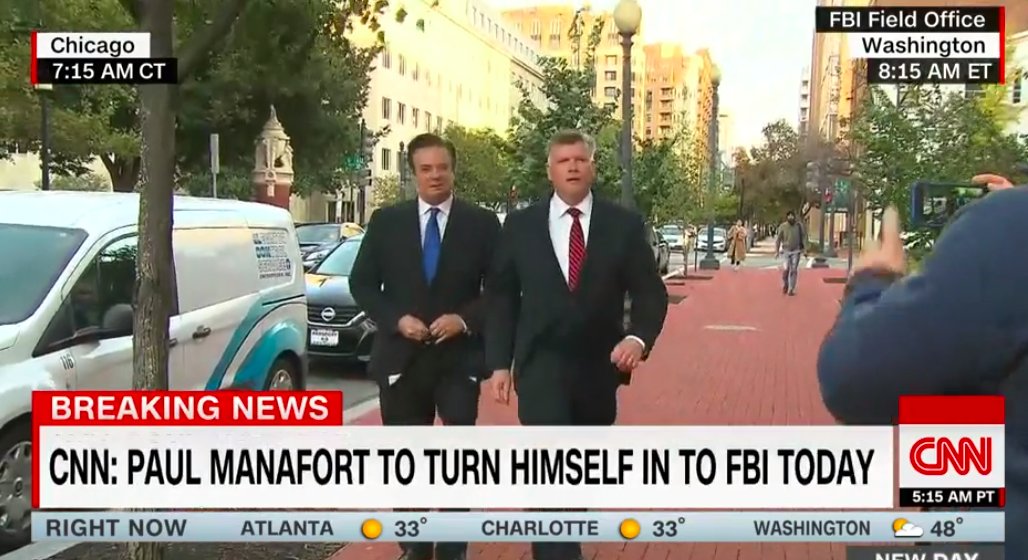 "That brings the investigation by Mueller — derided regularly by President Trump as an unwarranted and unfair "witch hunt" — to a total of 20 individuals and three businesses that have either been indicted or admitted guilt and a total of 75 charges filed by the year-old probe."
"One-third of the counts included in Mueller's indictments, 25 of them, target Manafort, once Trump's 2016 campaign chairman. The charges include conspiracy and financial crimes, and they span a period from 2006 to the present."
"Manafort's longtime business partner Rick Gates, who also served as deputy chairman of Trump's 2016 campaign, once faced a slew of charges similar to Manafort's. The original indictment, in fact, identified both Gates and Manafort as conspirators in a number of the charges Manafort now faces. In late February, though, Gates agreed to work with prosecutors, pleading guilty to two charges in exchange for the rest being dropped. (If you include those dropped charges, the total number of charges filed by Mueller hits 98.)"
"Alex van der Zwaan, an attorney who worked with Gates and Manafort, has already been sentenced and served his time. He was subsequently deported."
"George Papadopoulos, the campaign adviser whose conversation with an Australian diplomat was the apparent trigger for the Russia investigation, admitted to making false statements last year. Those statements centered on his relationship with a London-based professor named Joseph Mifsud who at one point told Papadopoulos that the Russians had "dirt" on Hillary Clinton in the form of emails."
"Former national security adviser Michael Flynn similarly admitted to making false statements to investigators during an interview in January 2017."
"Richard Pinedo is a businessman who ran a company called "Auction Essistance." Among the services he provided was selling bank account numbers, making it easier for those seeking to set up PayPal accounts (among other things) to do so without having to have a bank account in the United States."
"That's how Pinedo got wrapped up in Mueller's probe. According to the indictments, Pinedo provided that service to a group of Russians seeking to pass themselves off as American political activists. In February, Mueller and his team filed more than 40 criminal counts against 13 Russian individuals and three businesses who, the indictment alleges, committed fraud and identity theft to try to influence the 2016 election."
(Since there are so many individuals indicted, the chart below has been flipped to highlight the alleged crimes instead of the alleged criminals.)
"Each of those horizontal bars is a charge brought by Mueller against individuals or businesses following the establishment of the special counsel last May. It includes 16 charges of conspiracy to defraud the United States, two counts of conspiracy to commit wire fraud, 24 counts of aggravated identity theft, five counts of making false statements, one count of identity fraud, two counts of conspiracy against the United States, four counts of failure to file reports of foreign bank accounts, one count of being an unregistered agent of a foreign principal, one count of false Foreign Agents Registration Act statements, five counts of subscribing to false tax returns, one count of subscribing to false amended tax returns, five counts of bank fraud conspiracy, four counts of bank fraud, two counts of conspiracy to obstruct justice and two counts of obstruction of justice."
"The probe has charged or obtained admissions of guilt from five Americans, 13 Russians, one person from Ukraine and one from the Netherlands."