While the republican President Donald Trump's policy of separating children from parents seeking asylum at the southwest US border as set out in the April 6, 2018 memo is very unpopular among most Americans, it has the approval of most republicans in the president's base.
It's time for us who are part of the resistance, to contact our US Congress representatives to hold them accountable for their lack of action. Please include discussion about the president's April 6, 2018 memo via the Attorney General Jeff Sessions where he's ordering the separation of children from parents seeking asylum at the US southwest border. President Trump can alter this practice with one phone call. Asking refugees to apply for asylum only at designated points of entry is not a realistic direction as most are turned away, only to wait for weeks to gain entry.
One recommended the phone number is 877-650-0039. Other contacts phone members and fax methods are listed below.
Find Your Representative · House.gov – U.S. House of Representatives
TO FAX:  Resistbot will do it all for you. Text "RESIST" to 50409 or message Resistbot on Facebook and it will walk you through the steps to fax your Senator and will tell you when your fax has been delivered.
The main US Senate phone line 202-225-3121 (202-224-3121) or  YOU CAN FIND PHONE NUMBERS FOR EVERY SENATOR HERE. or U.S. Senate: Senators of the 115th Congress.
Here is the rest of the story…
On June 18, 2018, Dylan Matthews of VOX penned the following report, "Polls: Trump's family separation policy is very unpopular- except among Republicans" ("One finds 66 percent of Americans opposed and only 27 percent in favor.")
Excerpts:
"Two new polls find that the US government policy of separating children from their parents at the Mexican border is very unpopular with the general public, but retains majority support among Republicans."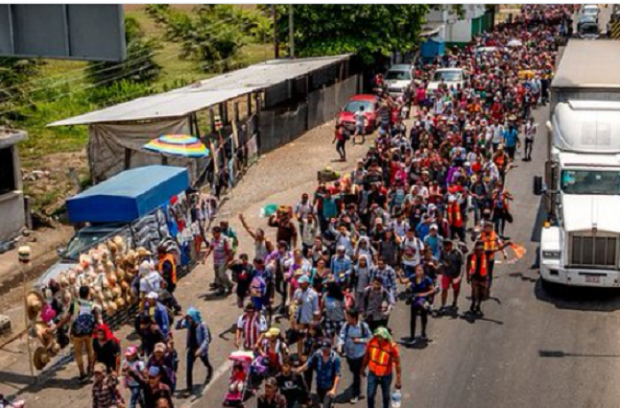 "A new Quinnipiac University poll, released Monday (6/18/18), asked voters, "As you may know, some families seeking asylum from their home country cross the U.S. border illegally and then request asylum. In an attempt to discourage this, the Trump administration has been prosecuting the parents immediately, which means separating parents from their children. Do you support or oppose this policy?" As my colleague Dara Lind notes, this characterizes most of the reason for family separation, though some families seeking asylum legally at ports of entry have also been separated."
"Sixty-six percent of voters — including 91 percent of Democrats and 68 percent of independents — told Quinnipiac they opposed the policy. Whites with college degrees were likelier than non-college whites to oppose the policy, and young people of all races were likelier to oppose it than old people. Women were likelier to oppose the policy than men, and black and Hispanic Americans were more likely to oppose it than whites (though a large majority of whites still oppose the policy)."
"But by a large, 20-point (55 percent to 35 percent) margin, Republicans supported the policy:"
"A poll conducted by Ipsos exclusively for the Daily Beast found similar results. Ipsos asked respondents if they agreed with this statement: "It is appropriate to separate undocumented immigrant parents from their children when they cross the border in order to discourage others from crossing the border illegally." The wording is slightly different from the Quinnipiac poll, foregrounding the deterrence rationale the Trump administration has used to defend the policy."
"Fifty-five percent of respondents stated they disagreed (42 percent "strongly" disagreed), while 27 percent agreed. As in the Quinnipiac poll, women and nonwhite people were likelier to disagree with the policy; unlike the Quinnipiac poll, differences based on education were minimal, and 18- to 34-year-olds and 35- to 54-year-olds had similar opinions. (People 55 and up were likelier to support the policy.)"
And as in the Quinnipiac poll, more Republicans approved of the policy than not (46 percent to 32 percent). Note that unlike the Quinnipiac poll, the Ipsos poll found only a plurality of Republicans supporting family separation, not a majority.
Chris Warshaw, a political scientist at George Washington University, notes that both the Quinnipiac and Ipsos polling suggests the policy is less popular than any major policy proposal of recent American history, including the extremely unpopular Obamacare repeal bills of last summer:
Two polls are out on Trump's policy of separating families of illegal immigrants. Both show it is historically unpopular. @QuinnipiacPoll: 66% oppose – 27% supp (-39% margin)@ipsosus 56-27 (-29% margin)
For context, these numbers are lower than any major bill in past 30 yrs.
"Nonetheless, the polls find that Trump's core Republican base supports family separation. But when interpreting party-based polling, one should keep in mind the finding by Emory political scientists Pablo Montagnes, Zachary Peskowitz, and Joshua McCrain that Trump's unpopularity has 
coincided with fewer people identifying as Republicans
."
"That could mean that Republicans who disagree with Trump, and in particular his immigration policies, are likelier to identify as independents rather than Republicans now, which in turn artificially inflates support for Trump among self-identified Republicans. If you polled people who identified as Republicans as of November 2016 and asked what they think of the family separation policy, you might get different results."
"That said, Trump's popularity has been rising in recent weeks, which could mitigate that effect."
The polling here matches up with a longstanding public opinion trend of Americans becoming more supportive of immigration. An NBC poll last summer found that the share of Americans saying that immigration strengthens the US had grown from 47 percent in 2010 to 64 percent in 2017, rising among Democrats and Republicans alike. Pew Research Center has reached similar findings, and political scientists Daniel Hopkins (at the University of Pennsylvania) and Michael Tesler (at University of California Irvine) have found that the 2016 campaign made Americans more pro-immigration."