On the evening of the 19th of June 2018, another 17 year old  unarmed Black teenager was  fatally shot by East Pittsburgh police as he was fleeing a car stopped by law enforcement. The shooting had led to several days of large local protests to where it garnered national attention. This tragedy has become another chapter of our US history of vast racial disparities in police fatal shootings of unarmed suspects.
This is another case where a a bystander video-tapped the police shooting and she posted the video on Facebook which shows two people running from police vehicles as three shots are fired and where Antwon was fatally shot in the back. According to Pennsylvania law, police officers are allowed to use deadly force to prevent someone from escaping arrest if that person has committed a forcible felony, possesses a deadly weapon or if the person has indicated he or she will endanger human life or inflict bodily injury if not arrested."
According to the video, none of the above conditions existed. As per news reports, the teenager, Antwon Rose II, was a passenger in a car that had been pulled over because it matched the description of a vehicle that fled an earlier shooting in which a 22-year-old man was wounded, the Allegheny County Police Department said in a statement."
The police officer Michael Rosfeld who fatally shot Antwon Rose has been charged with criminal homicide. Initially, he had lied about how the shooting went down but what else is new. It turns out that when Officer Rosfeld shot Antwon Rose, it was his first day on the job and based on his work history, he should never have been hired.
See:  17-year-old Antwon Rose was fleeing and unarmed when police shot/ VOX 
Here's the rest of the story…
As per the 6/20/18 New York Times report by Cristina Caron, "Those who knew Antwon described him as bright, lively and funny. He was a senior at Woodland Hills High School who was expected to graduate at the end of the year, the superintendent, Al Johnson, said in an interview on Wednesday."
"He was an excellent student," Mr. Johnson said, adding that Antwon was taking Advanced Placement classes."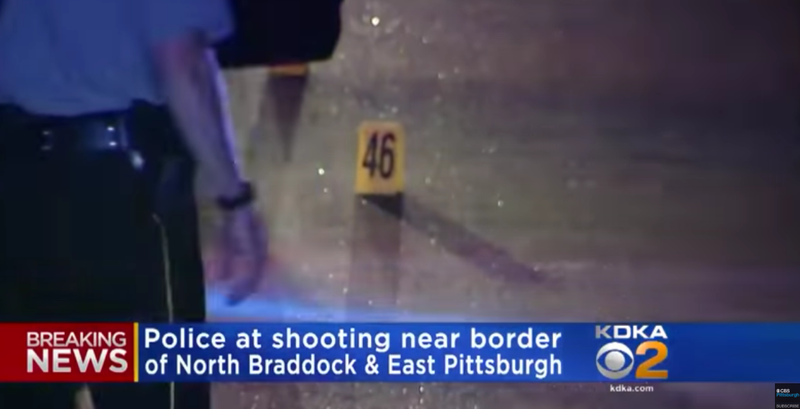 "Kim Ransom, the owner of Pittsburgh Gymnastics Club, where Antwon worked for about a year, recalled the sweltering day in 2015 that he interviewed to work at the club as an instructor."
"He brought his typed-up résumé and he was wearing a full three-piece suit with his shiny shoes and he was sweating profusely," she said."
"She had never seen someone arrive at the club so formally dressed for an interview."
"I just thought it was very cute. I think he was 14 at the time," she said. "Someone in his life must have been guiding him in the right direction."
"He got the job and began coaching children in an after-school program and other classes."
"Everybody loved him here," she said. "He was very mature."
"The traffic stop on Tuesday that led to the deadly shooting occurred after multiple 911 calls earlier in the night reported a shooting in North Braddock, Pa., that had wounded a 22-year-old man in the abdomen, the police said. He was treated at a trauma center and later released."
"Investigators said a gunman in a passing vehicle had fired nine .40-caliber rounds at the 22-year-old, who returned fire."
"The 911 callers provided a description of a vehicle they saw fleeing the scene, the police said, and an East Pittsburgh officer saw a similar vehicle, a silver Chevrolet Cruze that appeared to have ballistics damage to its rear window."
"The officer stopped the car at 8:40 p.m. and took the driver into custody."
As per a 6/22/18 PBS report, Rose's parents, speaking with ABC, said they hope the ongoing investigation is going to be fair. Rose's mother, Michelle Kenney, told ABC on Sunday that the officer shot her son "in cold blood."
"Every time you turn on the TV, there's a young African-American male shot by the police," she said through tears. "And you say, 'I feel sorry for them.' But 'them' is me. But 'them' is him."
"Rose's family released a poem Thursday, written by Rose two years ago, via the Woodland Hills School District, where he attended school. Titled "I AM NOT WHAT YOU THINK!," Rose wrote, "I see mothers bury their sons. I want my mom to never feel that pain." The poem was created for his 10th grade honors English class, CNN reported. Rose's poem was read aloud amid protests over his death."
"I understand people believe I'm just a statistic. I say to them I'm different," Rose wrote."
"While he was putting the driver into handcuffs, two other occupants ran from the car," the Allegheny County police said. An East Pittsburgh officer started shooting, striking the 17-year-old "several times."
"The teenager was taken to U.P.M.C. McKeesport hospital, where he was pronounced dead at 9:19 p.m., Superintendent McDonough said."
"We believe he was hit three times," he added. "He was hit in various places on his body."
"The driver of the car was later released after being interviewed."
"The police are still searching for the second person who ran from the officers."
"The officer who shot the teenager has been placed on administrative leave, officials said."
Link to entire article: 17-Year-Old Fatally Shot as He Ran From East Pittsburgh Police
On July 5, 2018, P.R. Lockhart of VOX penned the following report, "Officer who shot Antwon Rose is accused of civil rights violations" ("Michael Rosfeld was new to the East Pittsburgh Police Department. A lawsuit suggests he shouldn't have been hired.")
"East Pittsburgh police officer Michael Rosfeld's past conduct has received intense scrutiny after he was charged with the shooting of 17-year-old Antwon Rose in June. Now, two men are accusing Rosfeld of "willful police misconduct" while on duty in a previous job, questioning how the officer "was able to still be a cop."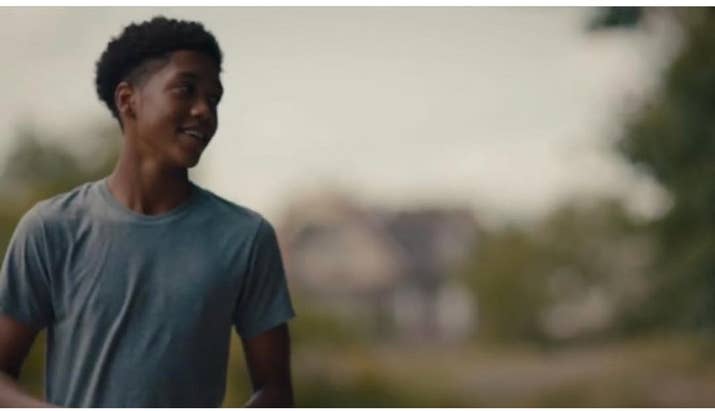 "Timothy Riley and Jacob Schilling filed a lawsuit against Rosfeld on Monday, alleging that the officer violated their civil rights and detained them without cause last December after an incident at a bar. The lawsuit, which stems from Rosfeld's time as a police officer with the University of Pittsburgh, also argues that he had a "financial, personal, and or business relationship" with the bar's owner and that he fabricated a police complaint recounting the incident."
The suit, filed in the Allegheny County Common Pleas Court, alleges that the discrepancies in Rosfeld's account of the incident and footage captured by a surveillance camera led to the officer being suspended and later fired by the university police department earlier this year.
Riley and Schilling's suit was filed days after Rosfeld was charged with criminal homicide in the shooting death of Rose, who was unarmed and fleeing from a car when he was shot from behind. Rosfeld had been on the job for a few weeks and was officially sworn in as a police officer just hours before Rose's death. In initial reports, Rosfeld said that the teen had turned toward him while holding "something dark that he perceived as a gun." He later said he did not see Rose holding a gun. "
The lawsuit against Rosfeld, and the questions it raises about his record as an officer, points to an issue in other police shootings. In several instances, officers have been accused of misconduct or excessive force prior to a fatal shooting, leading critics to argue that they should have been removed from their positions well before a shooting occurred.
The civil suit against Rosfeld alleges several acts of misconduct
The new lawsuit against Rosfeld dates back to a December 9, 2017, incident at a campus bar called the Garage Door Saloon. At that point Rosfeld had been an officer with the University of Pittsburgh Police Department for more than five years.
That night, Riley and Schilling, along with two others, were at the bar celebrating a birthday when the owner "forcefully removed" the four men, according to the lawsuit. The men then approached a nearby officer for assistance. Rosfeld also responded to the incident.
When Rosfeld arrived, the lawsuit alleges, he immediately used force against three of the men and arrested them. In his reports of the incident, Rosfeld largely recounted the incident from the bar owner's perspective, saying that the men had picked a fight with another person at the bar, prompting their removal. The report also said that one of the men broke a glass door and assaulted an employee. The men denied these claims, arguing that surveillance footage showed otherwise. But Rosfeld — claiming that he watched the footage — said that the video backed the owner's account. The 3 arrested men then spent the night in jail.
According to the lawsuit, the Allegheny County DA's Office dismissed the charges against the men after concluding that surveillance footage "did not support" and "contradicted" Rosfeld's reports.
"Rosfeld left the University of Pittsburgh Police Department about a month after the incident; the suit argues that this was the result of him being fired. "
"Lee Merritt, an attorney representing Rose's family, argues Rosfeld should not have been hired by the East Pittsburgh Police Department in May of this year because of the December incident."
"Merritt said he became aware of the allegations in the new lawsuit while looking into the officer's background, Mother Jones reports. In June, Merritt told the New York Times that he believed Rosfeld's employment history would "reveal significant history of abuse of authority."
"It makes me sick that he was able to still be a cop after how they treated us," Riley, one of the plaintiffs in the civil suit, told the Pittsburgh Post-Gazette."
"This isn't the first time that an officer's prior behavior has raised questions about their continued employment in law enforcement. Police department policies and the ability for officers to move to other departments can exacerbate the issue. A 2017 investigation from the Washington Post noted that many officers fired for misconduct are later reinstated by their agencies, often because police leadership didn't following protocol when terminating them. And officers who leave their departments after major scandals are often rehired by different departments."