It is my assertion that there is one American who is definitely a target of the FBI's Trump Russia probe being led by the special Counsel Robert Mueller III who did conspire with Russians to interfere in the 2016 US presidential elections with the goal to effect the out come in favor of the republican presidential candidate Donald J. Trump.
He is none other than Roger Stone who has known both President Trump and Paul Manafort for decades.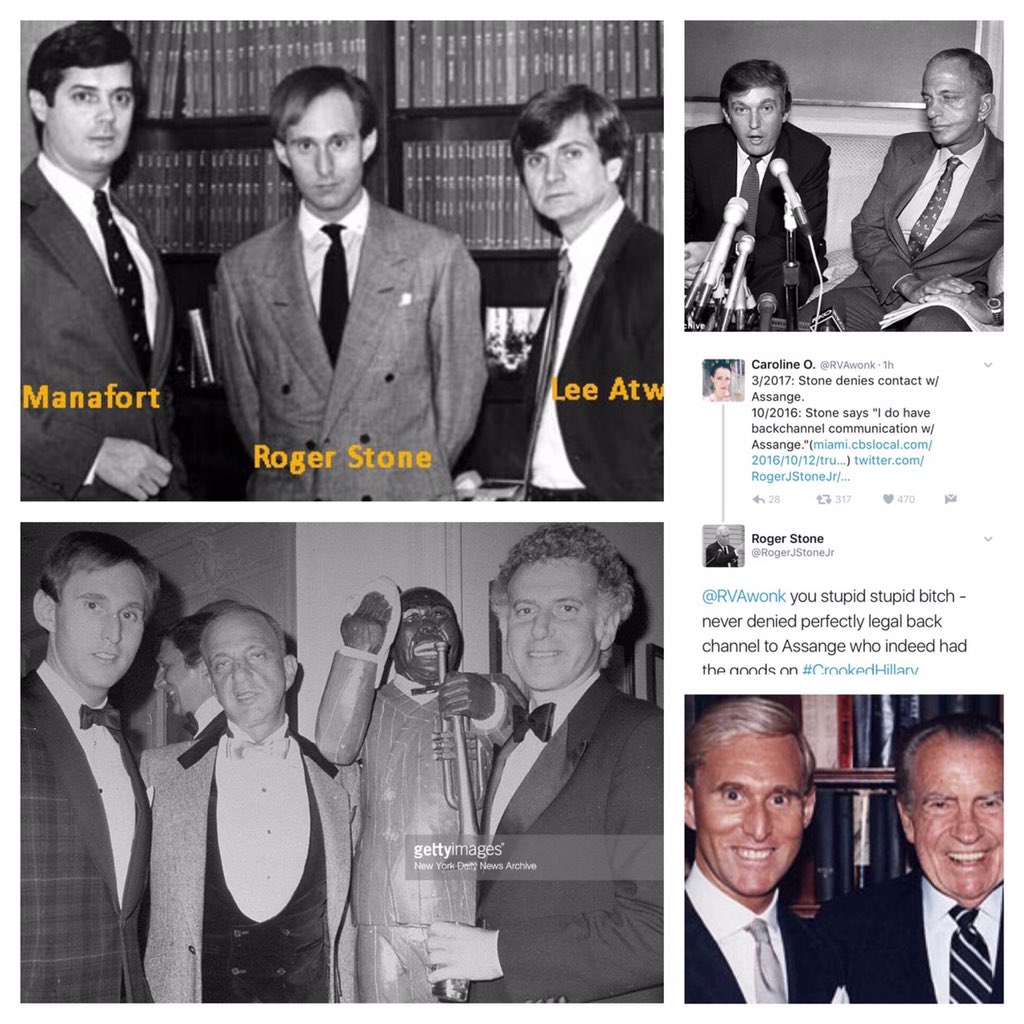 Here's the rest of the story…
On July 27, 2016, the republican presidential candidate Donald Trump decided to publicly request while at a campaign rally, for Russia to find his opponent democrat Hillary Clinton's 30,000 emails of personal emails that she claimed to have deleted. (See above video.)
As per a 5/16/18 CNN report, July 27, 2016 – During a press conference, Trump talks about Clinton's use of a private email server while she was secretary of state and calls on hackers to find deleted emails. "Russia, if you're listening, I hope you're able to find the 30,000 emails that are missing," says Trump. Newt Gingrich, a Trump surrogate, defends Trump in a Tweet, dismissing the comment as a "joke." (See above video.)
That same day 7/27/16, is when for the first time that Russian hackers started to compromise Hillary Clinton's computer systems.
Source for below data: Read Mueller probe indictment of 12 Russians for hacking Democrats/ Washington Post
Note the passage on the bottom of page 7 and at the top of page 8; Count 22 (out of 29 pages of the 7/13/18 FBI Mueller's indictment of 12 Russians filed at the courthouse):
"Conspirators spear-phished individuals affiliated with the Clinton Campaign throughout the summer of 2016. For example, on or about July 27, 2016 the conspirators attempted after hours to spear-phish for the first time email accounts at a domain hosted by a third party provider and used by Clinton's personal office. At or around the same time, they also targeted seventy-six email addresses at the domain for the Clinton campaign."
Note on page 16, Count 44 that the person referred to is Roger Stone. It looks like the FBI has copies of Mr. Stone's emails:
"The Conspirators, posing as Gucifer 2.0, also communicated with US person about the release of stolen documents. On or about August 15, 2016, the Conspirators, posing as Guccifer 2.0, wrote to a person who was in regular contact with senior members of the presidential campaign of Donald J. Trump, "thank u for writing back…do u find anyt(h)ing intersting in the docs i posted?" On or about August 17, 2016, the Conspirators added, "please tell me if i can help u anyhow…it would be a pleasure to me." On or about September 19, 2016, again posing as Gucifer 2.0 referred to a stolen DCCC document posted online and asked the person, "what do u think of the info on the turnout model for the democrats entire presidential campaign." The person responded "(p)retty standard."
On April 10, 2018, Andrew Kaczynski and Christopher Massie of CNN penned the following report, "Roger Stone said in July 2016 Russians were 'most likely' behind WikiLeaks emails and doing it to help Trump
 Excerpts:
"Longtime Trump associate Roger Stone said several times in July 2016 that Russia was most likely the source for hacked emails released during the Democratic National Convention and that it was not far-fetched to say the purpose was to help Donald Trump's presidential campaign, according to a CNN KFile review of Stone's interviews and appearances."
"The comments, made by Stone from late July through August 1, 2016, show Stone stated at the time that Russia was the source of the emails — a sharp contrast to his more recent posture that Russia was not the source for hacked documents released by WikiLeaks throughout the campaign."
(So in the month of July 2016, Roger Stone was thinking Russians were the source of emails but by 5th of August 2016, Mr. Stone changed his tune.)
As per a 3/13/18 Washington Post report by Philip Bump,
"Aug. 5, 2016
. Stone writes an essay for 
Breitbart
 blaming the DNC hacks on Guccifer 2.0 — and not on Russian actors.
It is my hypothesis that this changing of his story line was so worrisome to him that he started planting notes like his having met with the owner of WikiLeaks Julian Assange for dinner at a time frame where he had ample evidence that this meeting was impossible. He commenced to claim that he had a history of embellishing and puffing himself up.
Conclusion: FBI's Special Counsel Robert Mueller III has the goods on Roger Stone.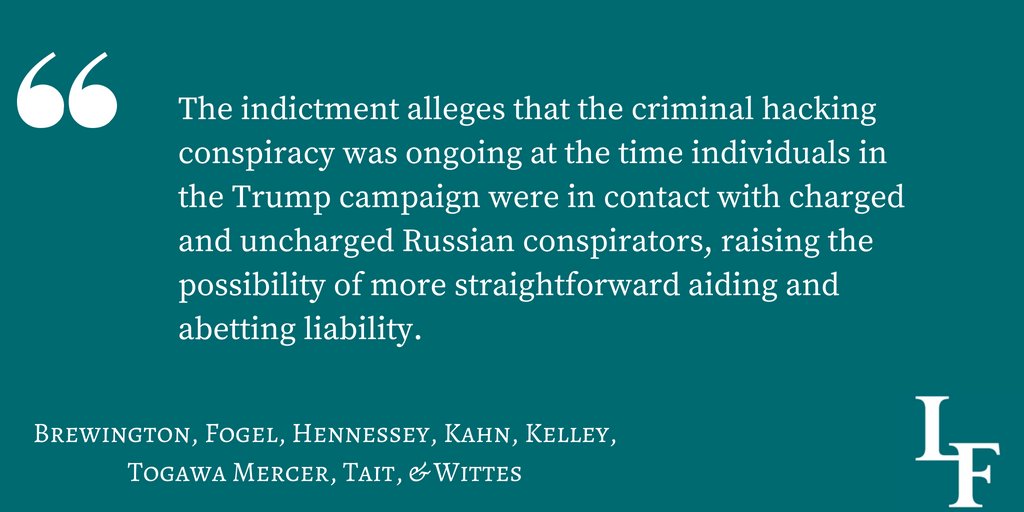 See CNBC report: 5 key takeaways from the latest indictment in Mueller's Russia probe