I am looking forward to observing Senator John McCain, as he speaks from his death bed via those leaders who will be channeling his voice through the eulogies delivered by the former VP Joe Biden, the former Presidents Barack Obama and George W. Bush for funeral events scheduled for August 30th and the 1st of September 2018.
Here is the rest of the story…
On August 29, 2018, Michael D. Shear and Katie Rogers of the New York Times penned the following report, "How McCain Got the Last Word Against Trump"
Excerpts:
 Not long after Senator John McCain learned last summer that he had terminal brain cancer, he began convening meetings every Friday in his Capitol Hill office with a group of trusted aides. The subject was his funeral.
He obsessed over the music, selecting the Irish ballad "Danny Boy" and several patriotic hymns. He choreographed the movement of his coffin from Arizona, his home state, to Washington. And in April, when he knew the end was coming, he began reaching out to Republicans, Democrats and even a Russian dissident with requests that they deliver eulogies and serve as pallbearers.
By the time he died on Saturday, Mr. McCain had carefully stage-managed a four-day celebration of his life — but what was also an unmistakable rebuke to President Trump and his agenda. For years, Mr. Trump had used Twitter and the presidential bully pulpit to mock and condemn the senator. In death, Mr. McCain found a way to have the last word, even quietly making it clear through friends that Mr. Trump was not welcome at the services.
"I think it's fair to say that they have a very different view of this country and what this country means, here and abroad," said Mark Salter, the senator's longtime friend and co-author who sat with Mr. McCain — often with a lump in his throat — during the many discussions about his looming death. "His overall message was: 'It doesn't have to be this shitty.'"
"The series of events honoring Mr. McCain is the kind of grandiose spectacle that is normally reserved for someone who became president, not someone who twice failed to do so. Friends said that Mr. McCain was surprised by the level of interest in his death even as he planned it."
"When advisers suggested that his coffin should lie in state at the Arizona Capitol, Mr. McCain said he believed the legislature would never approve such a rare honor for him, recalled Rick Davis, who had been at Mr. McCain's side for decades and served as his 2008 campaign chairman."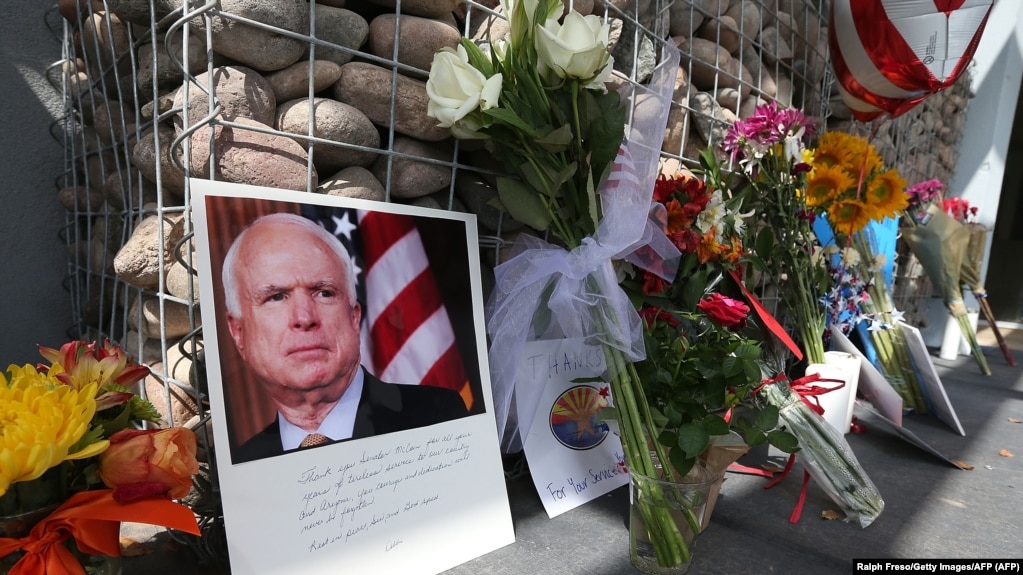 "The memorial events this week began in Arizona on Wednesday, when Mr. McCain's body was taken to the Capitol, and will continue Thursday at a service at North Phoenix Baptist Church. The procession will then shift to the nation's capital, when Mr. McCain's coffin will arrive at an air base outside Washington as the president holds one of his raucous campaign-style rallies for supporters in Indiana."
By the weekend, when virtually all of official Washington — Democrats and Republicans alike — gathers at the National Cathedral for a nationally televised farewell, Mr. Trump is expected to have retreated to Camp David."
Mr. McCain's closest friends insisted this week that the senator did not harbor a personal grudge toward the president, even at the end. They described him as mostly interested in promoting the cause of bipartisanship and compromise that, as a "maverick" lawmaker, he had carefully fashioned into one of the most durable political brands of the last half-century.
Credit/ Doug Mills/The New York Times
"As such, it was perhaps inevitable, they conceded, that a celebration of Mr. McCain's worldview would be viewed as a critique of the president's."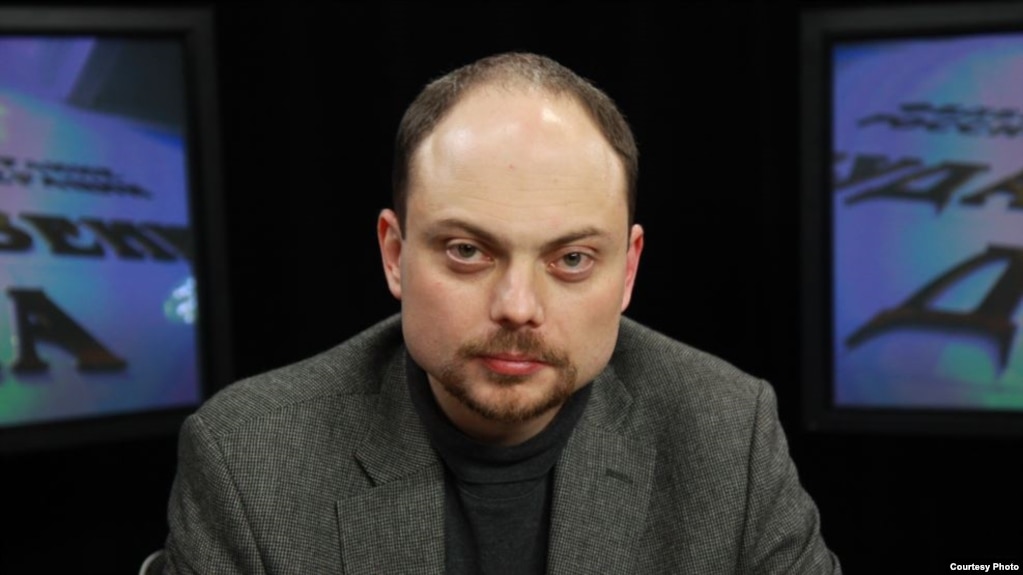 "Trump has been a catalyst for him to speak more strongly and more vigorously about the need for those things that Trump doesn't do," said John F. Lehman Jr., who served as secretary of the Navy under President Ronald Reagan."
"Mr. Lehman, who visited with Mr. McCain at his picturesque home near Sedona, Ariz., every month for the last year, said he did not believe the funeral arrangements were "directed against Trump." But he added, "Trump was definitely a catalyst to get him focused on pushing those symbolic issues."
"Mr. Davis said the planning sessions in the senator's office were so difficult for his aides that they often went to the bar afterward. But Mr. McCain treated the meetings with the dispassionate discipline of a campaign strategy session."
"It was as if he was dealing with someone else but himself," Mr. Davis recalled of the meetings, which included himself, Mr. Salter and Carla Eudy, the senator's longest-serving aide. Cindy McCain, his wife, sometimes called in. When she didn't, it fell to Mr. Davis to fill her in."
"In the spring, Mr. McCain began the uncomfortable task of asking people to speak for him after he died. In April, he approached former Presidents Barack Obama and George W. Bush, a bipartisan request to the men who defeated him in his quests for the White House."
"But prominent politicians will not be the only participants. Pallbearers include friends Mr. McCain made over the years, including the actor Warren Beatty and Frederick W. Smith, the founder of FedEx. Larry Fitzgerald, the wide receiver who played for Mr. McCain's beloved Arizona Cardinals, was asked to speak at Thursday's memorial service in Phoenix."
"Some received messages by phone, and others were asked in person. Former Vice President Joseph R. Biden Jr. was among those summoned to Sedona, when Mr. McCain began executing his funeral plans with a newfound urgency."
"They spoke for hours before Mr. McCain asked Mr. Biden to deliver a eulogy at his funeral in Arizona. Mr. Biden immediately accepted, said a person close to the vice president, and he will also serve as a pallbearer on Saturday in Washington. Jim Mattis, Mr. Trump's secretary of defense, said that he had been asked long ago to be a pallbearer at the final event, a private service that will be held on Sunday at the United States Naval Academy in Annapolis, Md., where Mr. McCain is to be buried."
"I've known that for months," Mr. Mattis said of the senator's request. "And it's an honor."
"Vladimir Kara-Murza, a Russian activist who survived two poisoning attempts for his opposition to the government of President Vladimir V. Putin, said that Mr. McCain, who was widely seen as one of the Russian leader's fiercest detractors, had also asked him in April to be a pallbearer."
"In Washington, a town where Mr. Trump has given Mr. Putin an open invitation to visit, Mr. Kara-Murza said that Mr. McCain's choice of a Russian pallbearer — one repeatedly brought to the brink of death for challenging his country's authoritarian brand of politics — was "actually pretty symbolic."
"Mr. McCain's career in politics was built around his reputation for that kind of trademark bluntness. During the 2000 and 2008 presidential campaigns, he spent hours talking with reporters — on the record — sitting on couches in the back of a bus that he strategically named the Straight Talk Express."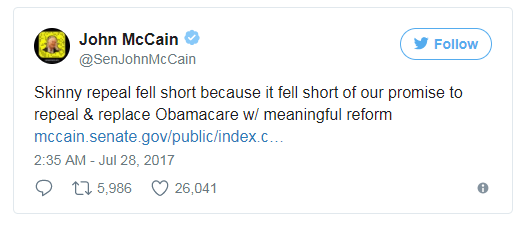 "In death, some of his messages were equally direct. On Monday (8/27/18), Mr. Davis read Mr. McCain's final, pull-no-punches remarks to reporters. It escaped no one that Mr. McCain was speaking about the current president."
"We weaken our greatness when we confuse our patriotism with tribal rivalries that have sown resentment and hatred and violence in all the corners of the globe," Mr. McCain wrote. "We weaken it when we hide behind walls, rather than tear them down, when we doubt the power of our ideals, rather than trust them to be the great force for change they have always been."
"Other messages during the week have been less explicit. But Mr. Trump clearly took offense anyway. After Mr. McCain died, the president refused for two days to issue a formal statement praising his service to the nation. And he ordered the White House flag to fly at half-staff for the week only after pressure from his staff, Republican lawmakers and veterans groups."
"Inside the White House, the president's aides briefly considered the optics of hosting events — including Thursday's (8/30/18) rally just as the senator's body is scheduled to be in transit to Washington — but decided that they could not hold up White House proceedings."
"Several aides, battle-hardened by constant outside controversies, concluded that they could weather the criticism directed at them over the White House response to Mr. McCain, according to two people familiar with the planning who spoke on the condition of anonymity."
"The president, who has privately groused that the news media has been much more critical toward him than toward Mr. McCain, ultimately believes the will of the world bends to him, one former adviser said."
"But this weekend, it will be Mr. McCain, not Mr. Trump, who will draw a crowd and capture the attention of the nation, and the world."