The Washington DC latest parlor game is trying to ferret out who is the senior official who wrote the 9/5 anonymous op-ed NY Times' tell-all piece about the chaos in the White House.
There are several news reports including 'Raw Story' which have focused on the key word used in the op-ed piece, 'Lodestar.' It seems this is a word that VP Mike Pence has liked to use in past writings.
This is not a bad guess on several levels. This would explain why he didn't just send a resignation letter along with his tell-all brief to the US Congress. He is not in a position to resign.
The other clue is that the author is obviously conservative who approves the president's 2017 tax cuts bill; the elimination of governmental regulations; and the budgeting of additional monies for the military. The final hint is that the author points to the president's complete lack of morality.
Link to 9/5/18 NY Times op-ed piece: Opinion | I Am Part of the Resistance Inside the Trump Administration …
Lawrence O'Donnell on his MSNBC TV evening show, 'The Last Word' guessed the Director of National Intelligence (DNI) Dan Coats, which would make sense as he at 74 years old,  has no future political aspirations. Also he is a former US senator and a long-time friend/ admirer to Senator John McCain, and he has the requisite conscience that seems to be lacking, in the US Congress.
Jennifer Rubin of the Washington Post thinks that it is a person one level down from the top tier of White House key players like a deputy somebody.
See: Three reasons why so many people think Mike Pence wrote the 25th Amendment Op-ed/ Palmer report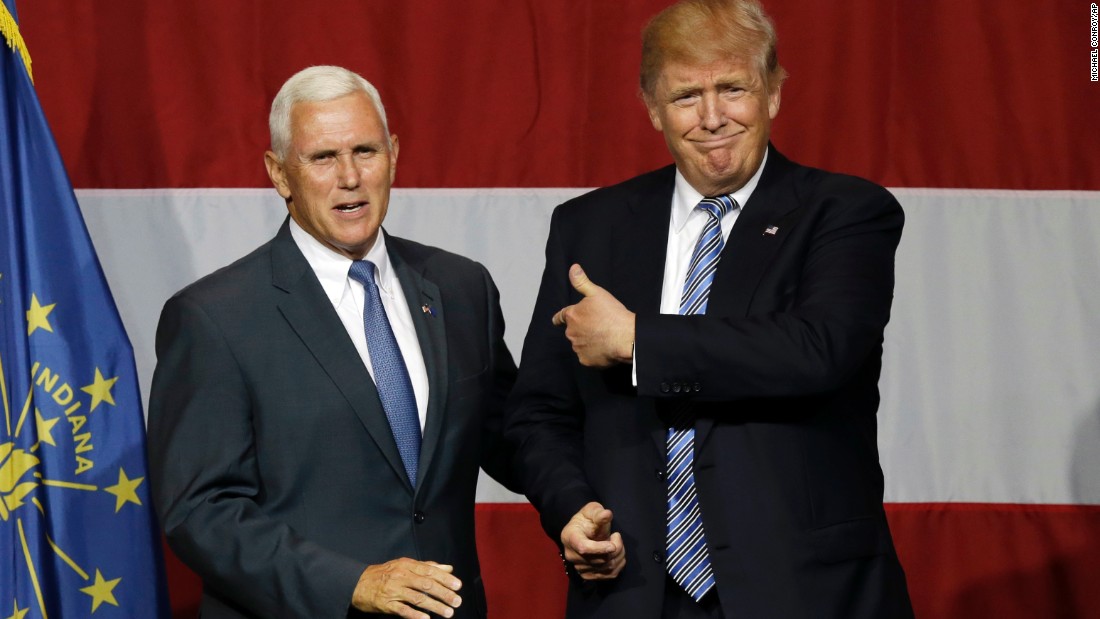 Here's the speculation by Raw Story…
On September 5, 2018, Noor Al-Sibai of Raw Story penned the following theory, "This word from the anonymous New York Times op-ed may prove Mike Pence wrote it"
Excerpts:
"'Lodestar' just seems like an unusual word to use in general, not to mention in an op-ed that's going to be widely read," Bloom wrote. He added that he researched whether White House chief of staff John Kelly and Defense Secretary James Mattis had ever used it, but it doesn't appear that they had.
Dan downLODESTAR Bloom

@danbl00m

The word is "LODESTAR." Note that it comes in the same paragraph praising John McCain. That would rule out flame-throwers like Stephen Miller and Dan Scavino and suggest someone with Senate ties. This reveal is not going to take long. pic.twitter.com/NwnUtvFlko
"Lodestar" just seems like an unusual word to use in general, not to mention in an op-ed that's going to be widely read. It has this whiff of sanctimony. So I search for John Kelly and James Mattis ever having used the word "lodestar." Nothing. But then…
He then ran across the word in a speech Vice President Mike Pence made to the United Nations in 2017, saying that the NGO "must again be our lodestar, our ideal, and our aspiration."
The term came up again two months later at a dinner, Bloom noted.
Dan downLODESTAR Bloom

@danbl00m
Pence used it again in February 2018, the producer wrote — but he also was documented using it in 2011 as well.
Dan downLODESTAR Bloom

@danbl00m
In subsequent tweets, Bloom noted that it couldn't simply be attributed to Pence's speechwriter Stephen Ford because he began working for the vice president in 2001, but the first usage that anyone had found was in 2001.
A few questions that folks have raised: 1) What about Pence's speechwriter? Stephen Ford has been with Pence since 2017. The earliest Pence usage of #lodestar we have so far is 2001, found by @prufrock451 along with a bunch of other instances: https://twitter.com/prufrock451/status/1037447702454448128 …

Replying to @prufrock451 @danbl00m

He used it during a 2001 hearing on the EPA when he was in the House.

"I particularly appreciate Dr. Lutter's comment with regard to
using established principles for sound analysis, which will be very
much of a lodestar." https://archive.org/stream/gov.gpo.fdsys.CHRG-107hhrg76760/CHRG-107hhrg76760_djvu.txt …
"The 
Times
 piece begins with a disclaimer that describes the author as: 'a senior official in the Trump administration whose identity is known to us and whose job would be jeopardized by its disclosure,'" Bloom wrote. "Pence is basically the only WH employee that cannot be fired, but as [I] read it, the language 'job would be jeopardized' is rather broad."
"Even if Vice President Mike Pence can't be fired, if this were to go public, Pence's influence and effectiveness would certainly be jeopardized," he added.
Link to entire article: This word from the anonymous New York Times op-ed may prove….
This blog was last updated on September 5,2018.