Guess what has not been in the headline news. The auto company Ford has been backing the NFL players peacefully protesting while kneeling at the beginning of NFL games as the national anthem is voting, since 2017.
Have you heard the republican President Donald Trump say word one about Ford's stance on the NFL players peaceful protests?  How come the president's ardent supporters haven't been burning their popular Ford F150 trucks like they have been with Nike products?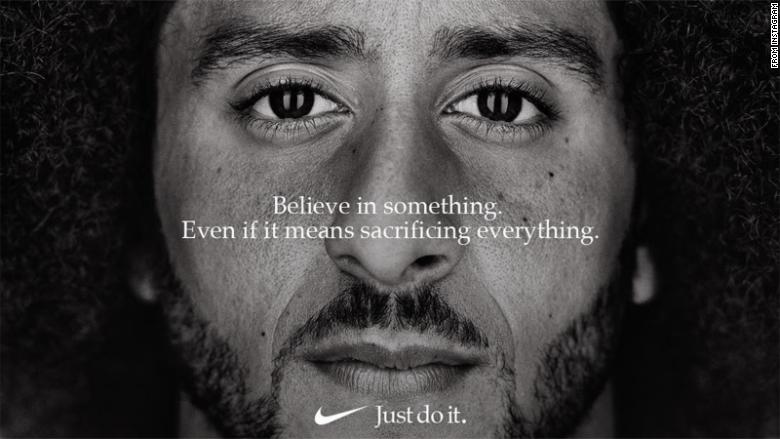 Nike's executives have selected Colin Kaepernick to be the spokesperson for their 30th year ads, and in response many of President Trump's base voters have been posting photos on social media site of them burning Nike products.
Colin Kaepernick was the San Francisco 49ers' football quarterback who by peacefully kneeling in protest against the injustice of police officers' over-usage of excessive force towards unarmed men of color, during the playing of the national anthem at the beginning of football games in 2016, set off a culture war utilized by the republican President Donald Trump and his supporters to accuse the kneeling NFL players as being unpatriotic and disrespectful to the US flag.
Since 2017, Mr. Kaepernick has been black-balled by the NFL team owners who have been signing up quarterbacks with much less impressive records while still leaving him as a free agent. In short, the NFL owners gave in to the the president and his followers' demands to censor these players.
It was a former Seattle Seahawks player Nate Boyer, who had served as a Green Beret in U.S. military actions in both Afghanistan and Iraq who had advised Colin Kaepernick that the kneeling as a form of protest during the playing of the national anthem would be a respectful way to bring attention to the issue of too many police killings of African Americans.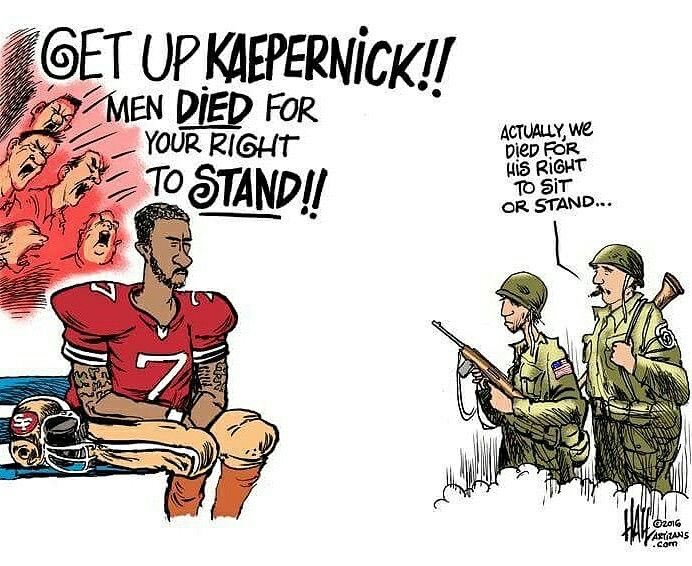 Here's the rest of the story…
On September 6, 2018, Brian Krassenstein of the Hill Reporter penned the following report, "Ford Defended Kneeling NFL Players, Yet Trump Hasn't Said a Word"
Excerpts:
"One of the biggest stories over the last week, at least in the sports word, has been Nike's endorsement of former NFL Quarterback Colin Kaepernick. Kaepernick, who made headlines for kneeling during the national anthem to protest racial injustice, is now the face of Nike's 30th anniversary "Just Do It" campaign."
"While Nike has received praise from some Americans, they have also faced a boycott and criticism by others. Just about a year ago though, the world's largest car manufacturer, Ford, also took it upon themselves to defend NFL players who take a knee to protest injustice."
"Ford, a sponsor of the National Football League, came out in support of NFL players who decided to kneel during the national anthem as a form of peaceful, quiet protest. Their entire statement they made at the time, on this decision, can be read below:"
"We respect individuals' rights to express their views, even if they are not ones we share, That's part of what makes America great."
The statement, which not only throws the support of the NFL's biggest sponsor behind players who wish to kneel, also clearly attacked the president himself, by mentioning that these very protests are what "make America great."
While President Trump has tweeted insults to Nike, and has repeatedly condemned the NFL for not doing more to stop players from kneeling during the anthem, he has mysteriously remained tight lipped when it comes to condemning Ford.
Link to report: Ford Defended Kneeling NFL Players, Yet Trump Hasn't Said a Word