Judge Brett Kavanaugh has now become the next US Supreme Court Justice as per the US Senate vote held on the 6th of October 2018. He prevailed by the narrowest of margins (50-48) in US history.
I am convinced that Senator Susan Collins (R-ME) was the pivotal vote that insured that Judge Kavanaugh would become a US Supreme Court justice.
This is what the pro-choice GOP Senator Susan Collins has turned her back on, those voices of women who have shared their sexual assault stories to tow the republican party who backs the likes of the republican President Donald Trump.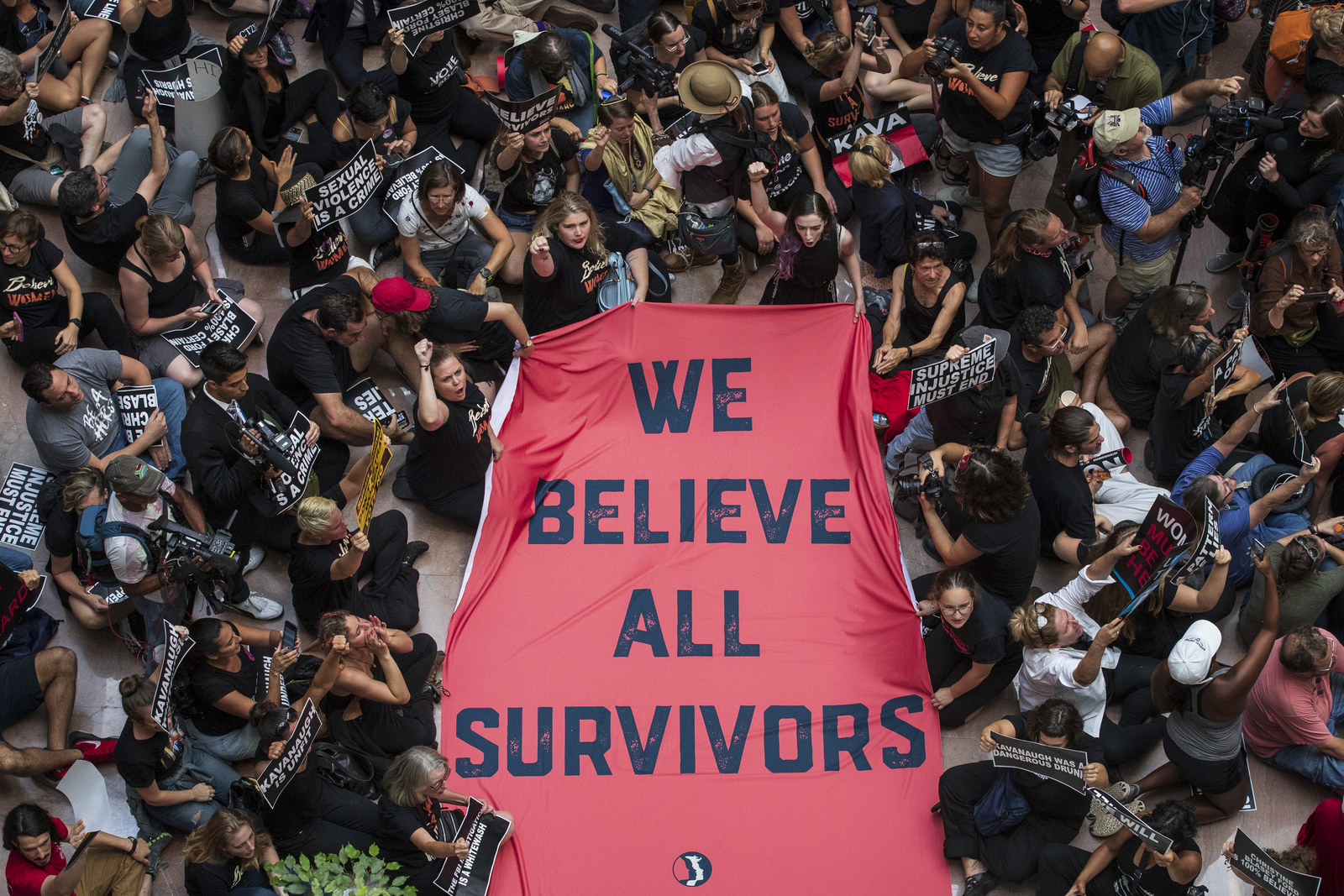 During her speech, she focused on the fact that Judge Brett Kavanaugh had committed to her that he considered the 1973 Supreme Court ruling regarding Roe v Wade, which allows women access to legal abortions, as settled law. This means he would not vote to overturn it, but that does not mean that he would not rule for restrictive laws regarding abortion issues. Currently, there are 13 such cases to be reviewed by the US Supreme Court in the calendar year of 2018-2019. Thus, her claim to be pro-choice is fools gold.
But she is one savvy politician.
For her speech delivered on 10/5/18 of the US Senate floor, she gave cover to other senators like the Democratic Party Senator Joe Manchin in the very red state of W Virginia to vote in favor of the confirmation of Judge Brett Kavanaugh to be the next Supreme Court justice.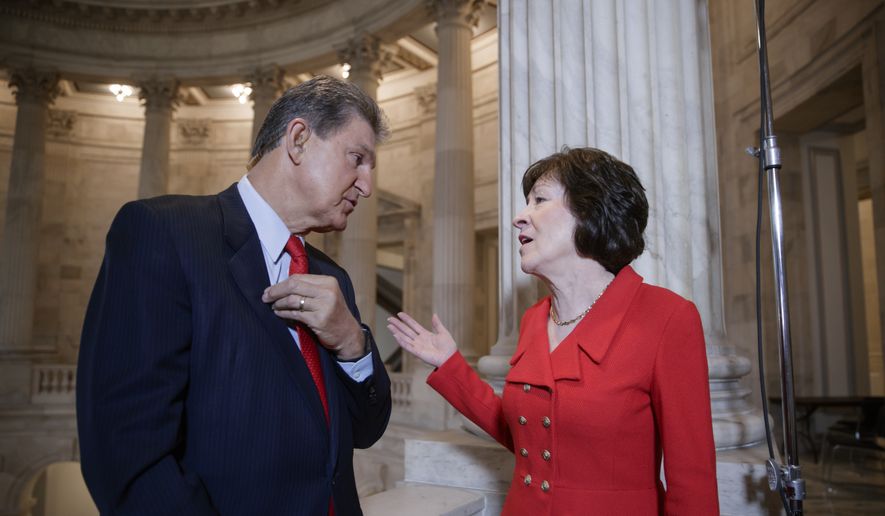 For those who think she'll pay a price for this stance, think again. The Koch brothers will be thrilled to fund her US Senate reelection campaign in 2020. You can bet that other senators are currently suffering from envy for whatever goodies she was able to garner from the GOP senate leaders.
Ordinarily, I would be inclined to considered her stance to be one of principle except it was this same Senator Susan Collins who was highly critical of the democratic Senator Al Franken of MN. over a riske` photo and for hugging women too tightly on occasions which is far less than the sexual assault allegations made by Dr. Christine Blasey Ford against an inebriated Judge Kavanaugh and his friend Mark Judge during her high school years. Senator Collins joined the ranks of others demanding his ouster without giving him what he had requested, an investigation. In short, she did not grant him the benefit of judging him based on the preponderance of the evidence, the standard which she applied to Judge Kavanaugh's case.
Just because republicans claim that that Dr. Ford was used by democrats for political advantage does not take away from the truthfulness of her testimony.
It was because Dr. Ford's claims were believable, that the White House claimed to order a supplemental FBI probe where its agents leaked that they had been severely constrained from conducting an adequate check into Judge Kavanaugh's early years by the White House Counsel Don McGahn, another close friend of Judge Kavanaugh's.
Don't be fooled by the republicans' talking points that Judge Kavanaugh had been cleared by 6 prior FBI background checks. They know full well that these FBI background checks rarely date beyond a 10 year period or by going back to age 18 if applicants are younger than 28 years old, unless there's a red flag.
The above is similarly true of the claims made by Debbie Ramirez who claimed that she was sexually accosted by a drunken Judge Kavanaugh while they were Freshmen at Yale.
See her letter below which reflects my thinking regarding recent events….
This is similarly true of the claims made by Debbie Ramirez who alleged that she was sexually accosted by a drunken Judge Kavanaugh while they were Freshmen at Yale.
As per a 10/6/ 18 Mother Jones report by Jackie Flynn Mogensen, "In a statement released Saturday, Deborah Ramirez—who has accused Supreme Court nominee Brett Kavanaugh of exposing himself to her while the two were at Yale—said senators, like her classmates at Yale, are "deliberately ignoring [Kavanaugh's] behavior."
"I feel like I'm right back at Yale where half the room is laughing and looking the other way…This is how victims are isolated and silenced," she said."
Here is her full statement (Mother Jones):
Thirty-five years ago, the other students in the room chose to laugh and look the other way as sexual violence was perpetrated on me by Brett Kavanaugh. As I watch many of the Senators speak and vote on the floor of the Senate I feel like I'm right back at Yale where half the room is laughing and looking the other way. Only this time, instead of drunk college kids, it is US Senators who are deliberately ignoring his behavior. This is how victims are isolated and silenced.

But I do have corroborating witnesses speaking for me, although they were not allowed to speak to the FBI, and I feel extremely grateful for them and for the overwhelming amount of support that I have received and continue to receive during this extremely difficult and painful time. There may be people with power who are looking the other way, but there are millions more who are standing together, speaking up about personal experiences of sexual violence and taking action to support survivors. This is truly a collective moment of survivors and allies standing together.

Thank you for hearing me, seeing me and believing me. I am grateful for each and every one of you. We will not be silenced.

We stand in truth and light,

Debbie Ramirez
(pronouns she, her, hers)