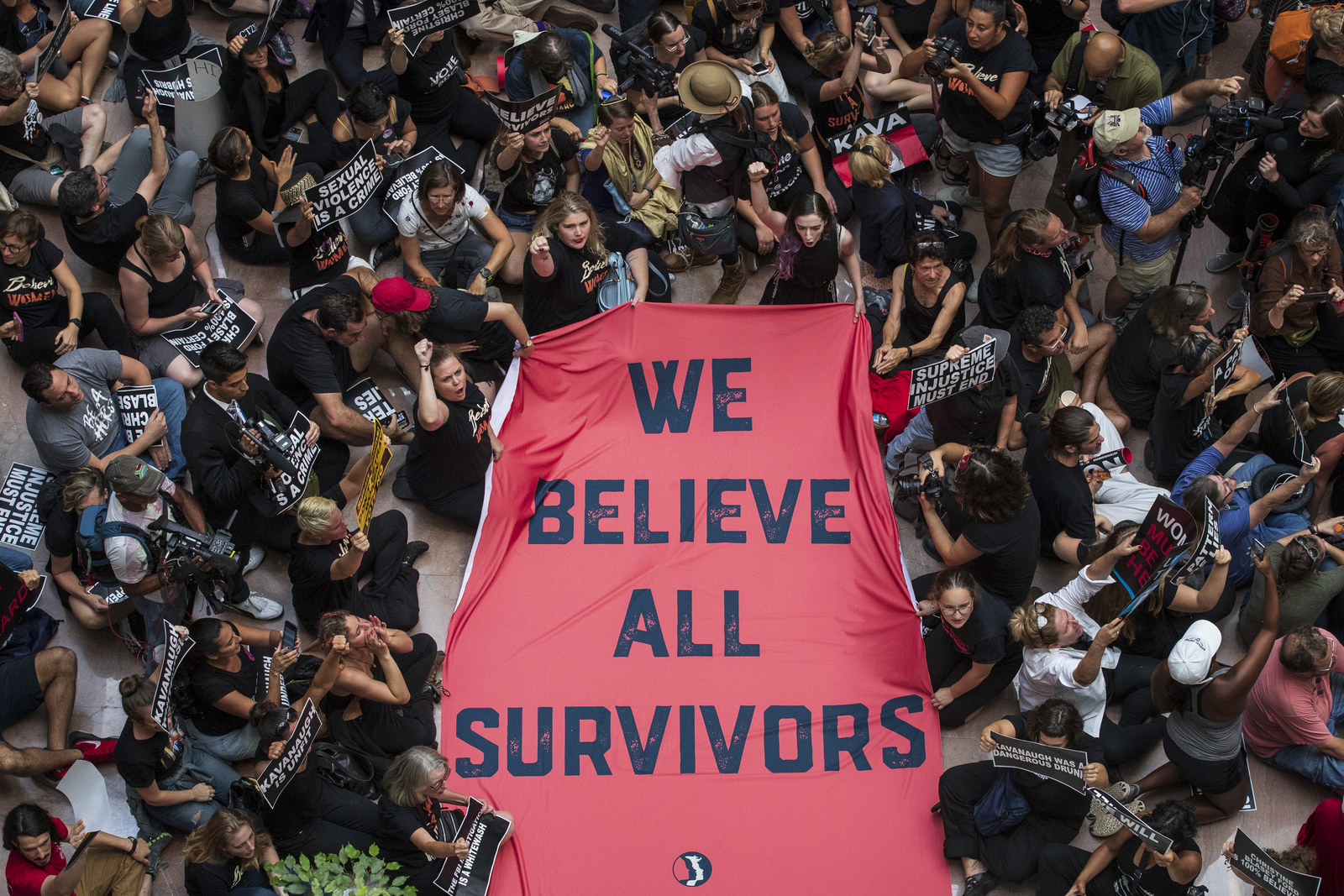 The GOP Grumpy Old Perverts on the US Senate Judiciary Committee, in the Senate leadership, in the White House and elsewhere are crowing over their recent victory of ensconcing their man Judge Brett Kavanaugh into the US Supreme Court. They are believing that they helped their friend from being unfairly treated by those left wing folks out to get him.
This means that they chose to believe their long time Washington DC insider and friend over the highly distinguished Dr. Christine Blasey Ford when she bravely and publicly testified before the US Senate Judiciary Committee on 9/27/18 about how she had been sexually assaulted by a drunken, laughing Judge Kavanaugh and his friend Mark Judge during their high school years.
Because she was believable, her testimony was followed  up by a highly monitored FBI supplemental background check where it was leaked that the agents were severely limited as to who they could contact and the scope of what they could investigate, via instructions from the White House. When the inevitable occurred, that there were no corroborating pieces of evidence to back Dr. Ford's assertions, the US Senate moved quickly to confirm Judge Kavanaugh to sit on the US Supreme Court on the 6th of October 2018.
These GOP insiders keep up their talking points that the Democrats leaked Dr. Ford's identity and her confidential letter and they politicized this whole confirmation process which does NOT DIMINISH DR. FORD'S TRUTHFUL TESTIMONY.
They keep repeating that Judge Kavanaugh had been cleared by 6 prior FBI background checks but they know full well that these FBI background checks rarely date beyond a 10 year period or by going back to age 18 if applicants are younger than 28 years old, unless there's a red flag.
We heard the republican President Donald Trump ridicule Dr. Ford's memory lapses regarding details that is typical of anyone who has ever suffered a trauma and their is ample science to back this fact, while addressing his jeering, laughing supporters at a recent Minnesota campaign rally.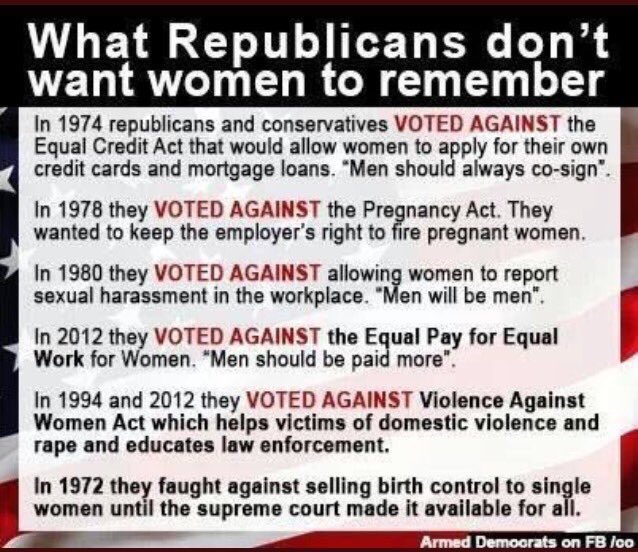 Lady Gaga attempted to educate these lawmakers about this fact during a recent interview with Stephen Colbert.
On October 6, 2018, Jennifer Rubin of the Washington Post penned the following opinion piece, "Distinguished person of the week: She spoke for victims"
Excerpts:
"What I have seen on the news with this debate of Kavanaugh versus Dr. Ford, it's one of the most upsetting things I've ever witnessed," Lady Gaga, music sensation and star of the newest incarnation of "A Star is Born," told Stephen Colbert and his TV audience. She was channeling the experience of many Americans who watched in horror, disgust and dismay the confirmation hearings of Brett M. Kavanaugh and the treatment of Christine Blasey Ford. Gaga spoke from personal experience, using concrete and bracingly honest terms about the experience of survivors:
I am a sexual assault survivor. Trump the other day was speaking at a rally, and he said, 'She has no memory of how she got to the party. Should we trust that she remembers the assault?' And the answer is 'yes' … And I also know this woman is smart because she's a psychologist — she's no dummy. If someone is assaulted or experiences trauma, there's science and scientific proof — it's biology — that people change. The brain changes. What it does is it takes the trauma and it puts it in a box and it files it away and shuts it so that we can survive the pain. And it also does a lot of other things. It can cause body pain. It can cause baseline elevations in anxiety. It can cause complete avoidance of not wanting to even remember or think about what happened to you. But what I believe that have seen is that when this woman saw that Judge Kavanaugh was going to be possibly put in the highest position of power in the judicial system of this country, she was triggered, and that box opened. And when that box opened, she was brave enough to share it with the world to protect this country.
Here's my thinking as to the Dr. Ford plus others and the Judge Kavanaugh saga…
The GOP Grumpy Old Perverts in the US Senate and in the White House have won this skirmish to confirm  Judge Brett Kavanaugh to be a US Supreme Court justice, but it will be short lived victory. They are convinced that they helped their friend from being unfairly maligned.
But the odds are that we who are never Trumpers, are the ones who are right regarding Dr. Ford's allegations. I believe her when she testified that she was 100% certain that it was a drunken Judge Kavanaugh and his friend Mark Judge who sexually assaulted her.
As a former Guardian Ad Litem who used to work with abused children going through the court system to make sure their best interests were represented, I came to know a little about this subject of abused/ traumatized victims.
Child abusers, any abuser can look like the nicest people. There was a psychiatrist who I worked with who specialized in the treatment of sexually abused children. There was this one social services representative who we all thought the world of, to where we would have sworn to his great treatment of children. It turned out that he was a serial child molester. This caused such a shock in the community.
The point is that those GOP Grumpy Old Perverts in the US Senate think that they've helped a good man from being falsely maligned. What happens when there is proof uncovered which will eventually happen, that Dr. Ford was the one telling the truth; and that they backed the wrong horse.
Frankly, I found Dr. Christine Blasey Ford to be very credible to where I'm convinced that eventually, proof will be developed backing the truth as told by Dr. Ford, Deborah Ramirez and others. This is inevitable.
These GOP Grumpy Old Perverts on the US Senate Judiciary Committee will finally figure out that they have won a 'white elephant' who's not easily replaced.
If these GOP senators hadn't backed the wrong horse, then they could have easily replaced Judge Kavanaugh with a more qualified conservative nominee.
Their mistake has only motivated numerous women like those pesky protesters who will be looking for their blood at the ballot boxes this November 2018.
Remember that the rest of the story has yet to be revealed where Dr. Ford, Deborah Ramirez and others will be vindicated…
But the best way we can back their brave efforts, is by voting in this upcoming November 2018 elections.