BuzzFeed broke the story about the Christopher Steele Dossier on 1/10/2017. This news outlet was the only one to make public the 35 page report, which the republican President Donald Trump had termed, 'fake news.'  (Chief Ben) Smith did offer another an extended rationale for publishing the documents: "The elected representatives of the American people are making discussions or public allegations based on [the memos], and we didn't see any reason why the American people shouldn't see it themselves."
BuzzFeed has withstood lawsuits because of its actions but none have succeeded.
As per an August 21, 2018 BBC report, "A judge in Washington DC has dismissed a lawsuit against an ex-British spy who compiled a dossier alleging links between Donald Trump and the Kremlin."
"Christopher Steele was sued by three Russian oligarchs who claimed he defamed them by writing that they tried to influence the 2016 US election."
"Mr Steele's lawyers argued that the legal action was frivolous and an attempt to silence him."
"On Monday a judge agreed, saying Mr Steele has a right to his opinion."
With the news breaking on November 29, 2018 regarding President Trump's ties to Russia, the dossier is now gaining some credibility.
The document was prepared for political opponents of President Trump by a person who is understood to be a former British intelligence agent. Then this British MI6 retired agent Christopher Steele who had worked the Russian desk for years was hired by Hillary Clinton's political adviser. His collected memos revealed Donald Trump's connections to Russia.
The president-elect's attorney, Michael Cohen, told Mic that the allegations were absolutely false."It's so ridiculous on so many levels," he said. "Clearly, the person who created this did so from their imagination or did so hoping that the liberal media would run with this fake story for whatever rationale they might have."
As per the 11/29/18 Atlantic report, "Shortly after President Donald Trump was inaugurated, (January 2017) he gave a combative press conference at which he was asked by a reporter, "I was just hoping that we could get a yes-or-no answer on these questions involving Russia. Can you say if you are aware that anyone who advised your campaign had contacts with Russia during the course of the election?"
"In reply, he lied to the American public. "Russia is a ruse. I have nothing to do with Russia. Haven't made a phone call to Russia in years. Don't speak to people from Russia," he said. "…I have nothing to do with Russia. To the best of my knowledge no person that I deal with does."
Compare the above comments to what has been revealed on November 29, 2018 when Michael Cohen in Federal Court verified much of what was compiled in the Steele dossier.
In May 2017, BuzzFeed broke another story regarding President Trump's ties to Russia.
Here is the rest of the story…
On May 17, 2018, Anthony Comier and Jason Leopold of BuzzFeed penned the following report, "Trump Moscow: The Definitive Story Of How Trump's Team Worked The Russian Deal During The Campaign" ("On the day of the third Republican presidential debate, Trump personally signed the letter of intent.")
Excerpts:
"All through the hot summer campaign of 2016, as Donald Trump and his aides dismissed talk of unseemly ties to Moscow, two of his key business partners were working furiously on a secret track: negotiations to build what would have been the tallest building in Europe and an icon of the Trump empire — the Trump World Tower Moscow."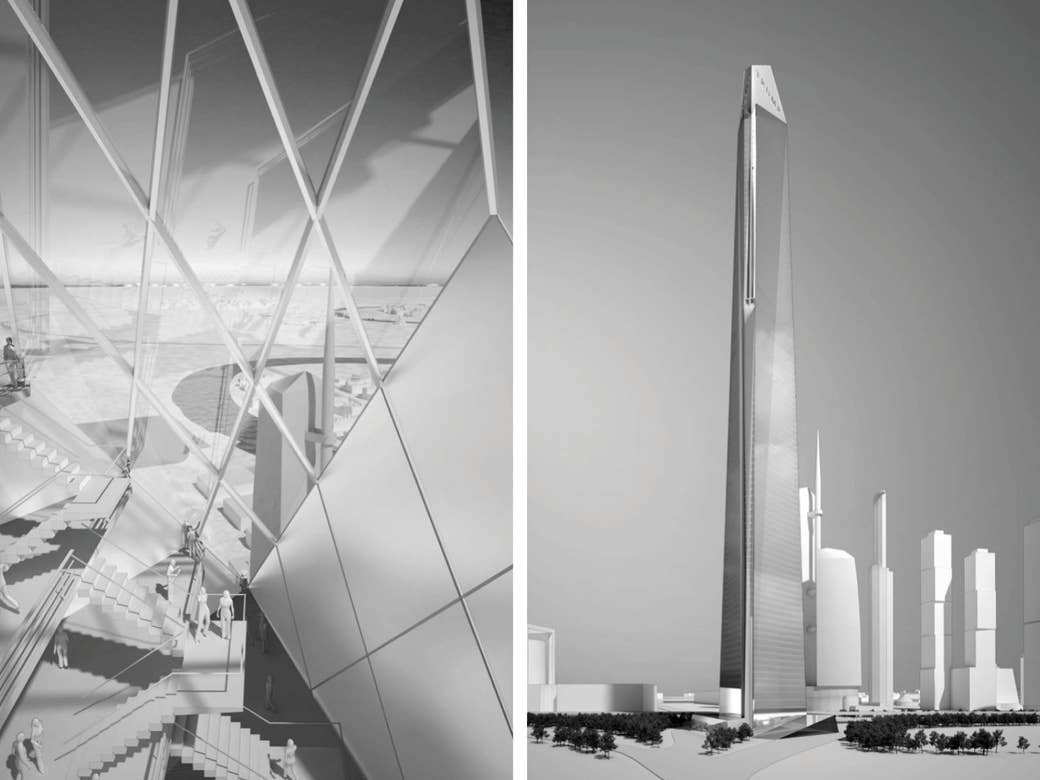 "Talks to construct the 100-story building continued even as the presidential candidate alternately bragged about his relationship with Vladimir Putin and rejected suggestions of Russian influence, and as Russian agents worked to sway US public opinion on Trump's behalf."
"While fragments of the Trump Moscow venture have trickled out — most recently in a report last night by Yahoo News — this is the definitive story of the Moscow tower, told from a trove of emails, text messages, congressional testimony, architectural renderings, and other documents obtained exclusively by BuzzFeed News, as well as interviews with key players and investigators. The documents reveal a detailed and plausible plan, well-connected Russian counterparts, and an effort that extended from spearfishing with a Russian developer on a private island to planning for a mid-campaign trip to Moscow for the presidential candidate himself."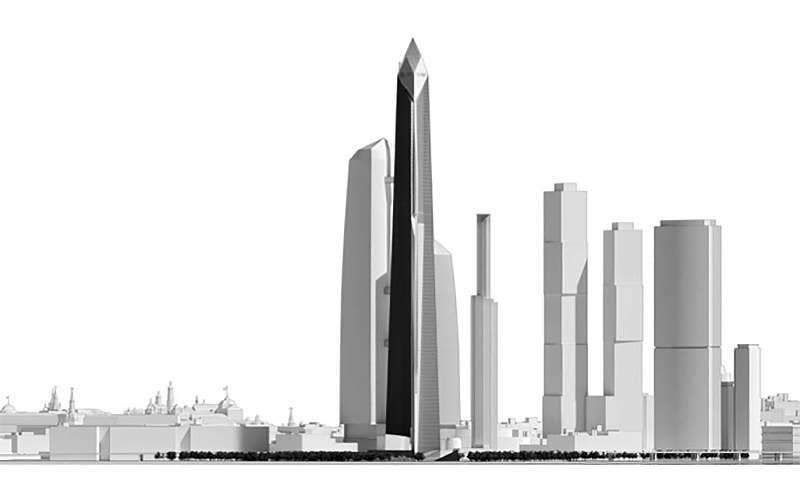 The tower — a sheer, glass-encased obelisk situated on a river — would have soared above every other building in Moscow, the architectural drawings show. And the sharply angled skyscraper would have climaxed in a diamond-shaped pinnacle emblazoned with the word "Trump," putting his name atop the continent's tallest structure.
Michael Cohen, the president's embattled personal fixer, and Felix Sater, who helped negotiate deals around the world for Trump, led the effort. Working quietly behind the scenes, they tried to arrange a sit-down between Trump and Putin, the documents show. Those efforts ultimately fizzled. But the audacious venture has been a keen focus of federal investigators trying to determine if the Trump campaign colluded with the Kremlin.
Last month, Senate Intelligence Committee staffers peppered Sater for hours with questions about the Trump Moscow project. Sater testified that Cohen acted as the "intermediary" for Trump Moscow and was eager to see the deal through because he wanted to "score points with Trump."
Sater also testified that Trump would regularly receive "short updates about the process of the deal." Cohen has said that he briefed Trump three times on the deal, all before the end of January 2016. Cohen, the White House, and the Trump Organization did not return messages seeking comment.
Special counsel Robert Mueller planned to ask Trump himself about his discussions with Sater and Cohen about the Trump Moscow project, according to the New York Times. One of Mueller's questions was: "What communication did you have with Michael D. Cohen, Felix Sater, and others, including foreign nationals, about Russian real estate developments during the campaign?" Additionally, Mueller intended to query Trump about any discussions he had during the campaign "regarding any meeting with Mr. Putin."
"Even before the appointment of Mueller as special counsel in May 2017, FBI agents investigating Russia's interference in the election learned that Cohen was in frequent contact with foreign individuals about Trump Moscow — and that some of these individuals had knowledge of or played a role in 2016 election meddling, according to 2 FBI agents. The agents declined to name those individuals. Both agents have detailed knowledge about the bureau's work on the collusion investigation that predated Mueller's appointment."
"In public statements, Cohen has said that he informed Trump the deal was dead in January 2016, but new records show he was still working on it with Sater at least into June. In May, 6 weeks before the Republican National Convention in Cleveland, Sater asked Cohen when he and Trump would go to Moscow. In a text message, Cohen replied: "MY trip before Cleveland. Trump once he becomes the nominee after the convention."
"Throughout the nine-month effort, Sater, who was born in the Soviet Union and worked for years as an undercover source for US intelligence agencies and the FBI, told Cohen he had connections to top Russian officials and businessmen: Arkady and Boris Rotenberg, brothers who grew up with Putin and were considered his "shadow cabinet"; Andrey Molchanov, a billionaire Russian politician Sater was introduced to by a close personal friend, who proposed building the tower on his property; and a former member of Russia's military intelligence to whom Sater passed photographs of Cohen's passport to obtain a visa."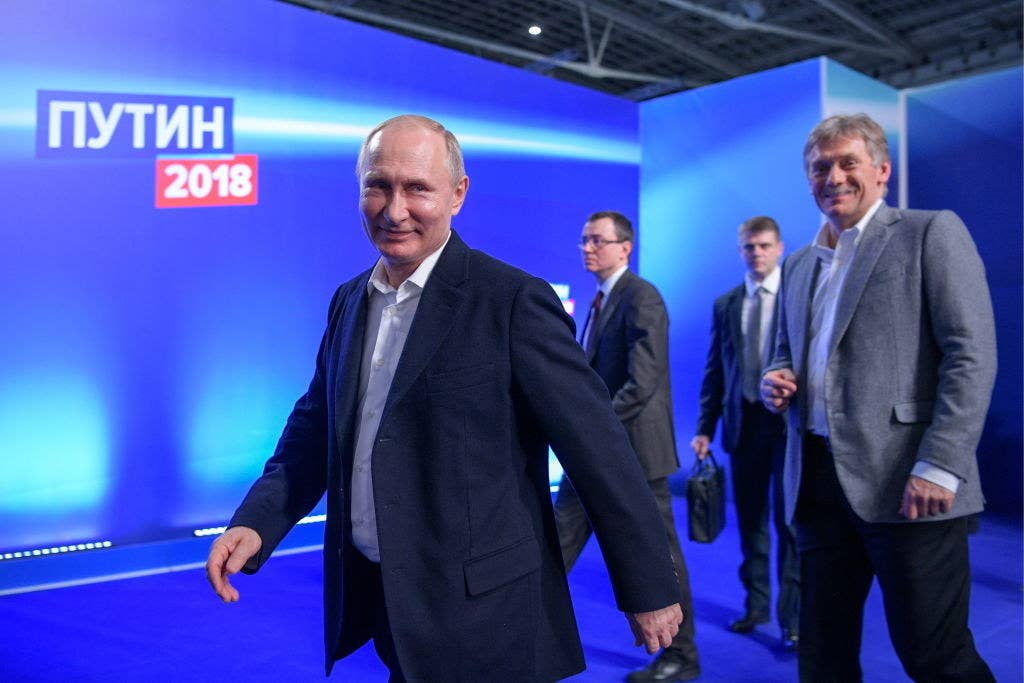 "Whatever the significance of the negotiations to the election, the men took measures to keep the plans secret. Text messages often ended with a simple "call me." They communicated, at times, via Dust, a secure, encrypted messaging application. Sater warned that they "gotta keep this quiet."
Link to lengthy article: BuzzFeed's account of the negotiations 
https://www.buzzfeednews.com/article/anthonycormier/the-trump-organization-planned-to-give-vladimir-putin-
See NYT report: Cohen Pleads Guilty and Details Trump's Involvement in Moscow …