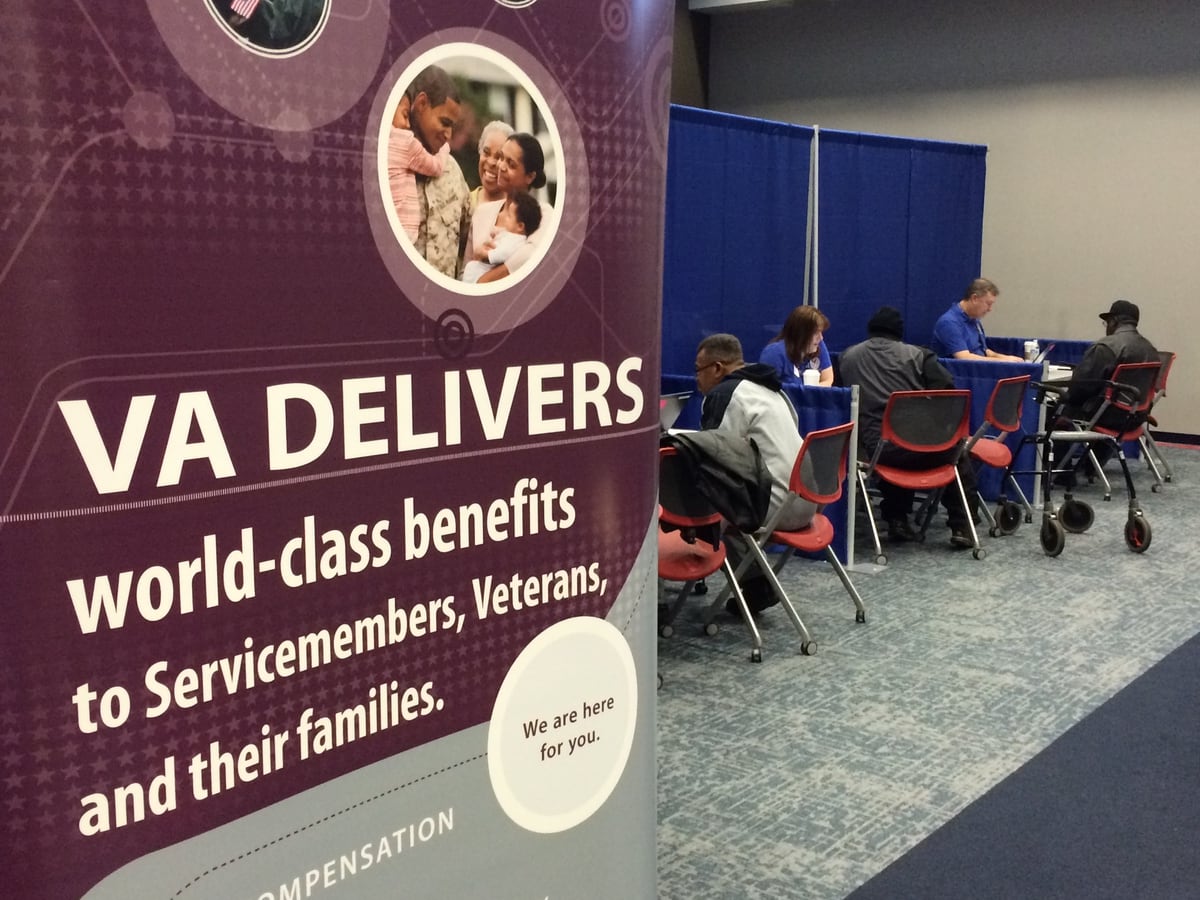 What's been happening at the the US Department of Veteran Affairs is ripe for oversight by the new Democratic Party US Congress beginning on January 3, 2018. Fortunately, the Democratic Party US Senator Jon Tester  of Montana who is still a ranking member of the Subcommittee on Military Construction, Veterans Affairs, and Related Agencies that has oversight duties of the VA, is well aware of the current problems that need immediate addressing, to where he will be more than cooperative. He is the same one that the republican President Donald Trump targeted for failure because he dared to block the appointment of the president's own White House physician Ronny Jackson to become the new chief of the VA because he was totally unqualified to replace the fired/ forced to resign head David Shulkin.
There are some of the president's rich friends and donors with their paid for GOP legislators  who are pushing hard for the complete privatization of the (VHA) the Veterans Health Administration against the wishes of the vast majority of veterans. There is one conservative vet group CVA Concerned Veterans for America, backed by the Koch brothers who have been encouraged to have their tentacles all over this issue. But they stand in contrast to all the other major vet organizations.
Around March 2018, Dr. David Shulkin who had not been supportive of the president's plans to privatize the (VHA) Veterans Health Administration where it didn't make sense and/ or it was counter to the best interests and wishes  of our veterans, was forced to resign to be replaced by a presidential incompetent lackey in the form of his personal White House physician Dr Ronny Jackson, so others could then go to work on their privatization plans. But when that idea fizzled, the president and his cronies came up with another lackey, Robert Wilke from the US Defense Department.
This tactic is the same blueprint that President Trump has just executed by appointing his lackey Matt Whitaker to replace the fired / forced to resign DOJ"s Attorney General Jeff Sessions.
The president's placement of unqualified loyalists as heads of cabinet posts result in incompetent execution of major projects. This is the blueprint on how to NOT make government work for the American peoples.
For example, in November 2018, news outlets had been reporting that the VA did not intend to reimburse our vets who are owed monies based on the "Forever" GI Bill passed by the US Congress in 2017, due to computer glitches that have been ongoing for more than a year.
On November 30, 2018, as news reports about VA executives reneging on 'Forever GI Bill' payments owed our veterans became widely covered, the VA head  Robert Wilke announced that the vets would be receiving any and all monies owed them.
As per one of my prior posts, on 11/28/18, NBC published a report telling how student veterans across the country had been raising an alarm about delayed or incorrect GI Bill benefit payments, which the Department of Veterans Affairs had been blaming on computer issues."
"But on Wednesday (11/28/18), the department told congressional staffers that it would not reimburse those veterans who were paid less than they were owed, two committee aides told NBC News."
But wait until you learn who has been really pulling the strings at the VHA. It is none other than President Trump 3 buddies known as the Mar-a-Lago trio. As per Probublica,  the three Mar-a-Lago members are Marvel Entertainment chairman Ike Perlmutter, West Palm Beach physician Bruce Moskowitz and lawyer Marc Sherman who have been involved in "some of the agency's most consequential matters, most notably a multibillion-dollar effort to overhaul electronic health records for millions of veterans. What could possibly go wrong?
Here's the rest of the story…
On December 3, 20018, Isaac Arnsdorf of ProPublica penned the following report, "VA Shadow Rulers Had Sway Over Contracting and Budgeting" (" New disclosures and investigations are straining the 3 Trump associates' relationship with the new VA secretary."
Excerpts:
"Newly released emails about the 3 Trump associates who secretly steered the Department of Veterans Affairs show how deeply the trio was involved in some of the agency's most consequential matters, most notably a multibillion-dollar effort to 
overhaul electronic health records
 for millions of veterans."
"Marvel Entertainment chairman Ike Perlmutter, West Palm Beach physician Bruce Moskowitz and lawyer Marc Sherman — part of the president's circle at his Mar-a-Lago resort in Florida — reviewed a confidential draft of a $10 billion government contract for the electronic-records project, even though they lack any relevant expertise."
"In preparing the contract, the agency consulted more than 40 outside experts, such as hospital executives, according to the records, which were released under the Freedom of Information Act. The Mar-a-Lago trio were listed among those experts. Perlmutter, a comic book tycoon, appears on the list between representatives from the University of Washington Medical Center, Intermountain Healthcare and Johns Hopkins University."
"But none of the 3 men has served in the U.S. military or elsewhere in government, and none of them has expertise in health information technology or federal contracting."
"The list is one of hundreds of newly released documents about the so-called Mar-a-Lago Crowd's sway over VA policy and personnel decisions. The records show them editing the budget for a government program, weighing in on job candidates and being treated as having decision-making authority on policy initiatives."
"In a June 2017 email, a VA official identified Perlmutter alongside then-VA Secretary David Shulkin as "top principles [sic]." In another message, Moskowitz named himself, Perlmutter and Sherman to an "executive committee."
"Since the role of the troika was exposed by ProPublica in August, lawmakers have called their influence "wildly inappropriate" and "textbook corruption and cronyism." A liberal veterans group sued to block them under a Watergate-era sunshine law on advisory committees. House Democrats and the nonpartisan Government Accountability Office said they would investigate."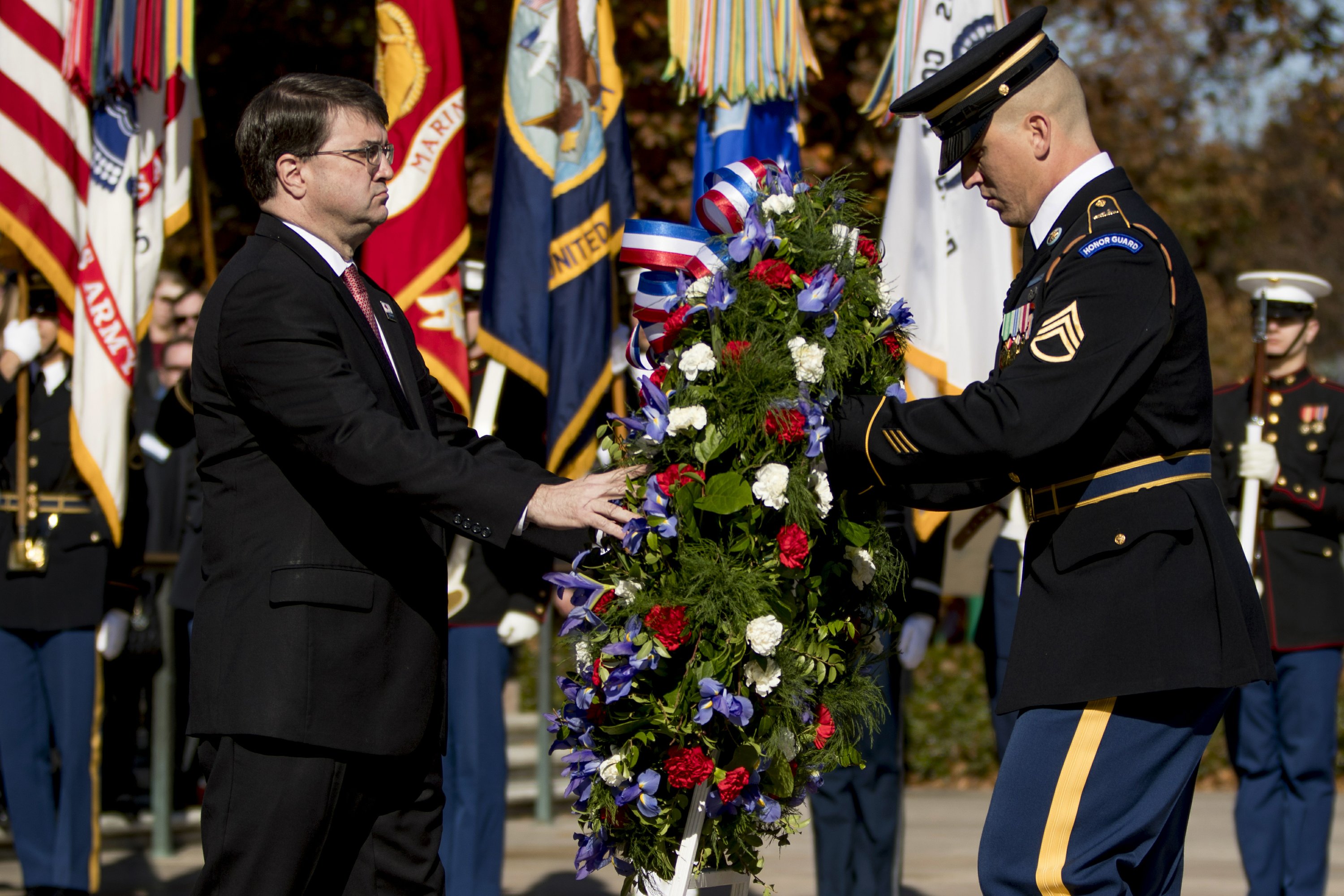 "VA Secretary Robert Wilkie has repeatedly distanced himself from the trio. His spokesman, Curt Cashour, blamed previous leaders. "Although his predecessors may have done things differently, Sec. Wilkie has been clear about how he does business," Cashour said in a statement. "No one from outside the administration dictates VA policies or decisions — that's up to Sec. Wilkie and President Trump. Period."
Mr. Wilkie's protestations ring hallow as these gentlemen have been acting at the behest of President Trump.