The following post is a reblog of the writings of Padre Steve's World: Official Home of the Anti-Chaps.  He shares his thoughts on how the republican President Donald Trump's former disgraced National Security Adviser General Mike Flynn  has recently been resorting to blaming FBI agents for having tricked him into a situation to where he lied.
As per a December 14, 2018 NY Times report by Adam Goldman, "Neither his lawyers nor Mr. Flynn, the former director of the Defense Intelligence Agency, have explained why he lied to the F.B.I., a felony that he pleaded guilty to a year ago. But in a memo this week seeking leniency, his lawyers revealed details from the interview that stoked an unfounded theory that Mr. Flynn's demeanor during questioning indicated that he did not understand that he was being formally investigated. They also blamed the F.B.I. for not informing Mr. Flynn ahead of time that lying to agents is illegal — an argument that prosecutors repudiated."
"A sitting national security adviser, former head of an intelligence agency, retired lieutenant general and 33-year veteran of the armed forces knows he should not lie to federal agents," prosecutors for the special counsel, Robert S. Mueller III, wrote in court papers. "He does not need to be warned it is a crime to lie to federal agents to know the importance of telling them the truth."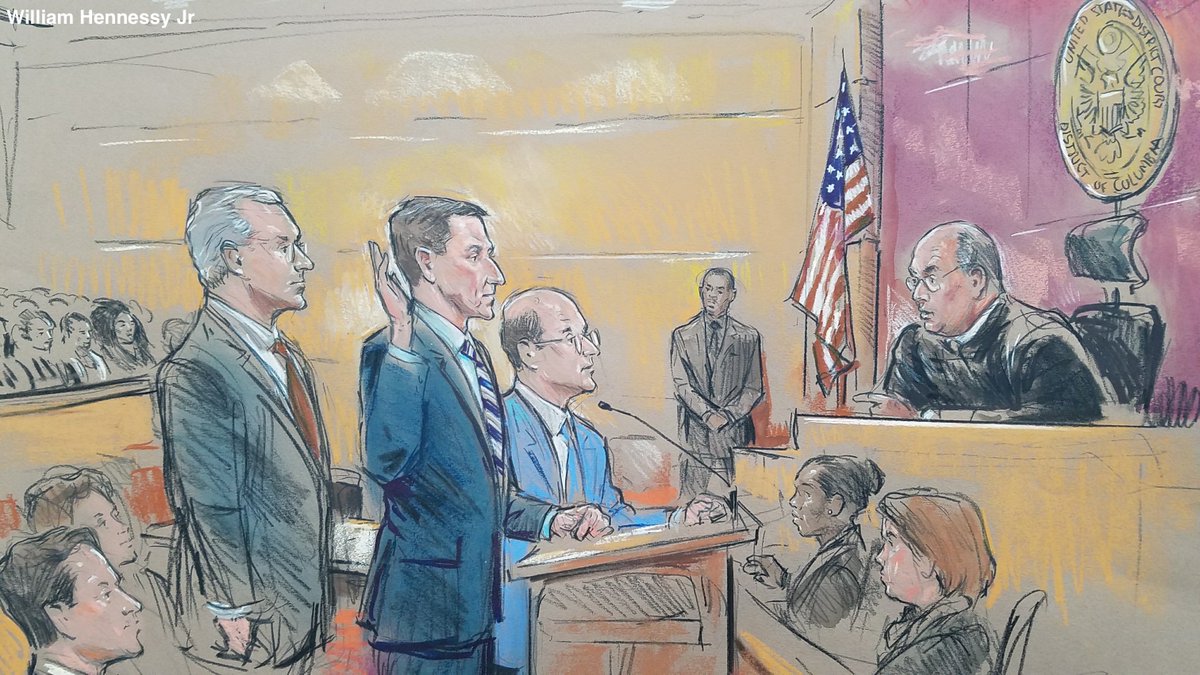 Here is the rest of the story…
On December 15, 2018, Padre Steve's World: Official Home of the Anti-Chaps published the following analysis, "The Banality of Criminality: Complicity and Dishonor in the Age of Trump, the Example of Michael Flynn"
Friends of Padre Steve's World,
Dwight D. Eisenhower noted:
"The supreme quality for leadership is unquestionably integrity. Without it, no real success is possible, no matter whether it is on a section gang, a football field, in an army, or in an office."
"It is becoming more clear every day that the wheels are coming off the Presidency of Donald Trump, and that as a man and as a person that he is losing any grip on reality and lives in a cloud-Cuckoo land of lies, untruths, and alternate facts. He has shown throughout his life and career that he has no integrity, especially while serving as President, which makes Eisenhower's words relevant to our present crisis."
"Likewise it is quite clear now, that the President has been implicated in what the founders of the country and the writers of our Constitution would understand to be high crimes and misdemeanors. The banality of his and his administration's criminality is buttressed by the cult of personality that surrounds him. The latter would not be possible without the fifty year process of the moral and ethical disintegration of the Republican Party. Eisenhower wouldn't recognize the GOP of today."
However, the President has not been indicated in Federal Court, nor charged with crimes and impeached by the House of Representatives yet, but the writing is on the wall. It is only a matter of time before Robert Mueller indicts the men closest to the President; his son Donald Jr., and son-in-Law Jared Kushner."
"Over the past week we have seen countless GOP leaders excuse the blatant lies of the President, and ignore the complicity of him, his family, and his closest collaborators as "they didn't happen", "if they did happen they weren't criminal", " they happened and they were against the law, but they are not really Crimes because it's a bad law", or "people do them all the time", and "what about Hillary?" Of course none of these defenses call for personal responsibility or defense of the law and Constitution, it is all about holding onto power.
But even more troubling than the President and his conditorei of putrid family members, bankers, investors, shyster lawyers, and incredibly compromised and often incompetent individuals he has appointed to cabinet positions, are some of the former military men in the cabinet who served in the cabinet. The most notorious of these is the convicted felon and retired Lieutenant General Michael Flynn, who after getting a gift in the form of sentencing accused the FBI of tricking him into lying. I won't even go into Ryan Zinke, John Kelly, or Mike Pompeo.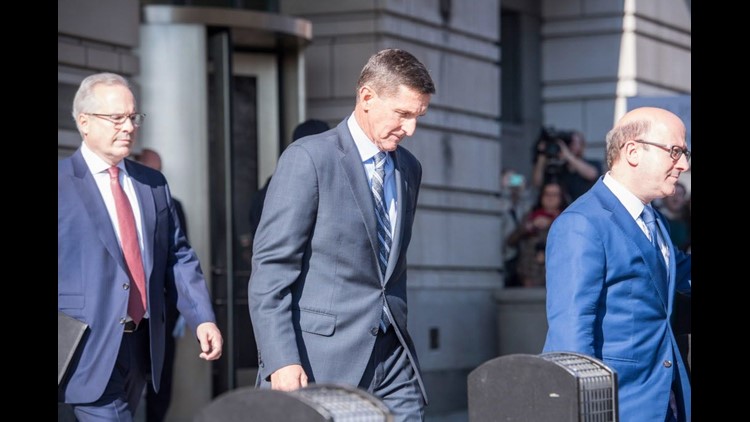 Flynn's film-flam act is maddening to me because as an officer he should have known better. He lied to investigators and he certainly knew that lying to them was wrong. I know this because I enlisted the same year that he was commissioned, and was just two years behind him when I was commissioned. We come out of the same post-Vietnam pipeline of Army officers. We both were commissioned from the ROTC program, albeit from different universities. But we knew the rules, our programs were similar in that Ethics was taught, and after Vietnam it was considered a big deal. I don't know about Flynn, but I had to take a course on military law while in ROTC. We went through officer basic and officer advanced courses that contained a common core of classes, We served as platoon leaders, company executive officers, company commanders, as well as battalion and brigade staff officers.
As officers we both administered the Uniform Code of Military Justice, and both took sworn statements, administered Miranda Rights, conducted 15-6 investigations, Reports of Survey, and as commanders administered non-judicial punishment under Article 15. When doing that we served as prosecutor, judge, and jury over the soldiers charged with violating the UCMJ. There is no way that Flynn didn't known that lying to an investigator wasn't wrong."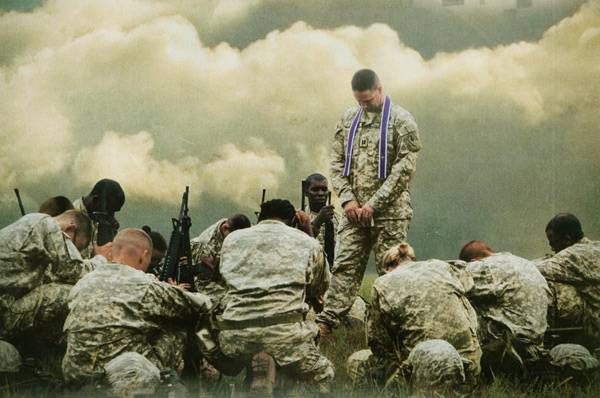 "My career path veered from his when I returned to the National Guard to attend seminary full time to become a Chaplain. My senior positions have all been served as an Army or Navy Chaplain. Like him I served in combat, except I did so unarmed, far away from big battalions that could protect me."
"But maybe I embraced an ethic that Flynn didn't, let's call it The Code. Let me explain."
"My thirty-seven plus year military career began in the Army. I enlisted in the California Army National Guard when I entered the senior ROTC program at UCLA. Though I never attended West Point, Annapolis, or any of the other military academies, I always embraced the Cadet Code of the United States Military Academy at West Point. It states:"
"A cadet will not lie, cheat, steal, or tolerate those who do."
"Likewise I have always subscribed to and tried to uphold the motto of West Point, which General Douglas MacArthur put into such moving words in 1962:"
"Duty, Honor, Country" — those three hallowed words reverently dictate what you ought to be, what you can be, what you will be. They are your rallying point to build courage when courage seems to fail, to regain faith when there seems to be little cause for faith, to create hope when hope becomes forlorn."
"Unhappily, I possess neither that eloquence of diction, that poetry of imagination, nor that brilliance of metaphor to tell you all that they mean."
"The unbelievers will say they are but words, but a slogan, but a flamboyant phrase. Every pedant, every demagogue, every cynic, every hypocrite, every troublemaker, and, I am sorry to say, some others of an entirely different character, will try to downgrade them even to the extent of mockery and ridicule."
"But these are some of the things they do. They build your basic character. They mold you for your future roles as the custodians of the nation's defense. They make you strong enough to know when you are weak, and brave enough to face yourself when you are afraid."
"They teach you to be proud and unbending in honest failure, but humble and gentle in success; not to substitute words for action; not to seek the path of comfort, but to face the stress and spur of difficulty and challenge; to learn to stand up in the storm, but to have compassion on those who fall; to master yourself before you seek to master others; to have a heart that is clean, a goal that is high; to learn to laugh, yet never forget how to weep; to reach into the future, yet never neglect the past; to be serious, yet never take yourself too seriously; to be modest so that you will remember the simplicity of true greatness, the open mind of true wisdom, the meekness of true strength."
"They give you a temper of the will, a quality of the imagination, a vigor of the emotions, a freshness of the deep springs of life, a temperamental predominance of courage over timidity, an appetite for adventure over love of ease."
"They create in your heart the sense of wonder, the unfailing hope of what next, and the joy and inspiration of life. They teach you in this way to be an officer and a gentleman…"
"But what bothers me now more than anything is watching men and women who I once respected, defend the indefensible, excuse the inexcusable, and accuse the already acquitted for actions of the President and those around him who if he had been a Democrat they would have already voted to impeach. But my standard has been consistent regardless of who the President is and what his party affiliation."
"The office of the President, the Constitution, and our system of government mean much more to me than my party affiliation. Frankly, that has always been the case for me."
"I spent the vast majority of my adult life as a Republican for God's sakes, but after returning from Iraq, and seeing the claims of the Bush Administration for the war, which I had believed, turn out to be lies on the order of the crimes that we prosecuted at Nuremberg, just couldn't remain in the party."
"So when I see Michael Flynn attack the FBI for "tricking him to lie" after he was cut a huge deal for his testimony, I have to wonder where he was in the classes about military ethics."
"So for today I will leave you with the words of General Ludwig Beck who lost his life during the abortive attempt to kill Hitler on July 20th 1944:"
"It is a lack of character and insight, when a soldier in high command sees his duty and mission only in the context of his military orders without realizing that the highest responsibility is to the people of his country."
Link to entire article: The Banality of Criminality: Complicity and Dishonor in the Age of Trump, the Example of Michael Flynn