The Israeli Prime Minister Benjamin Netanyahu said only a few weeks ago the security situation in the north was too dangerous for Israel to head to an election. Now, suddenly it isn't when he discovers that he faces pending criminal charges in his own country and after the US president surprised him and his own national security experts by announcing his orders to withdraw US troops from Syria by January 1, 2019.
The consensus among security experts is that this will either be bad, or very bad, since it will embolden a number of actors – Iran, the Assad regime, Erdogan's Turkey – all of whom are all hostile to Israel. Note that Iran, an ally of Russia already has positioned troops in Syria, which borders Israel to the north.
PM Netanyahu is facing criminal charges
As per a 12/2/18 AP report, Israeli police are recommending Prime Minister Benjamin Netanyahu be indicted in a corruption case involving Israel's telecom giant.
"Police say they have established an evidentiary foundation to charge Netanyahu and his wife Sara with accepting bribes, fraud and breach of trust."
"The case revolves around suspicions that confidants of Netanyahu promoted regulations worth hundreds of millions of dollars to the Bezeq telecom company in exchange for positive coverage of the prime minister on Bezeq's news website, Walla."
"Police have already recommended indicting Netanyahu on corruption charges in two other cases, one involving accepting gifts from billionaire friends, and the second over trading positive media coverage for advantageous legislation for a newspaper."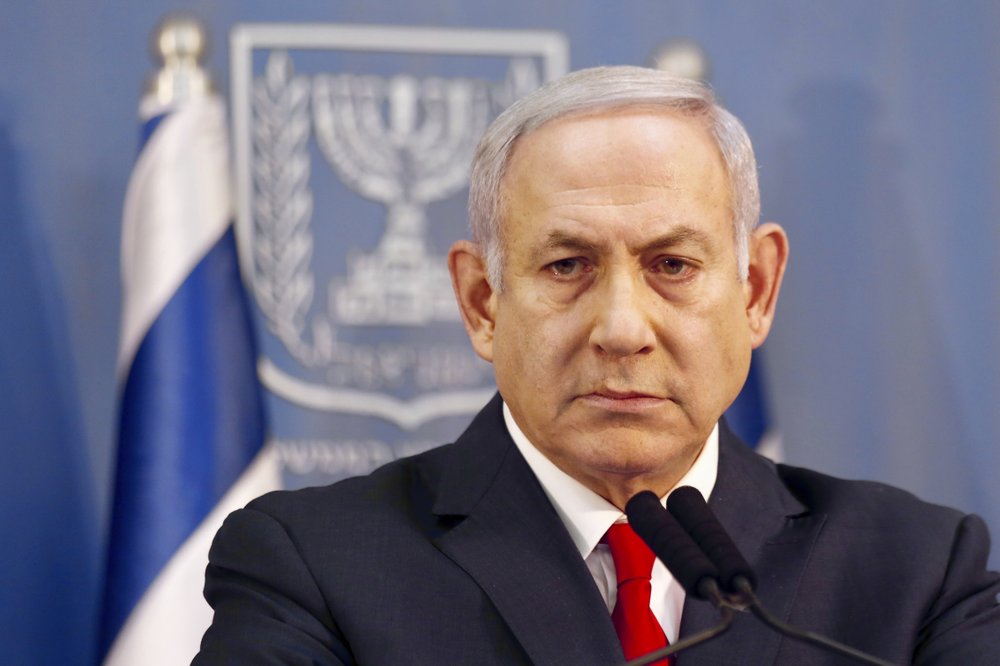 As per a 12/25/18 AP report, "A day after snap elections were called in Israel, Prime Minister Benjamin Netanyahu emerged as the overwhelming early front-runner Tuesday, with rivals and commentators alike pinning their primary hopes of unseating him on a potential corruption indictment."
"With Netanyahu holding a commanding lead in the polls, all eyes are on Attorney General Avichai Mandelblit and whether he will decide before April's elections on whether to press charges against the longtime leader on a series of corruption allegations."
"Avichai Mandelblit needs to tell us before the elections if there is an indictment or not," Yesh Atid leader Yair Lapid, one of Netanyahu's primary challengers, told the YNet news site. "People need to know what they are voting for."
"For now, Israelis seem to be sticking with Netanyahu, with the first poll since early elections were called showing him cruising to an easy re-election."
"The Panels Politics poll in the Maariv daily showed Netanyahu's ruling Likud party securing 30 seats in the 120-seat parliament and a majority for his current right-wing, nationalist bloc. Coming in second at 13 seats was the still hypothetical party headed by former military chief Benny Gantz, who has yet to declare whether he is even running. The established left and center parties lagged far behind."
Netanyahu on 12/24/18 called early elections for April 2018.
On December 24, 2018, Amir Tibon of Haaretz penned the following report, "Analysis /Israel's Early Elections: How Trump Exposed Netanyahu's Bluff" ("Netanyahu said only a few weeks ago the security situation in the north was too dangerous for Israel to head to an election. Now, suddenly it isn't")
Excerpts:
"U.S. President Donald Trump's decision to withdraw all U.S. forces from Syria will have ramifications across the Middle East, but on Monday, at least one them was already made evident in Israel: Trump's decision exposed the bluff (lie) behind Prime Minister Benjamin Netanyahu's use of security considerations to justify the timing of Israel's upcoming election."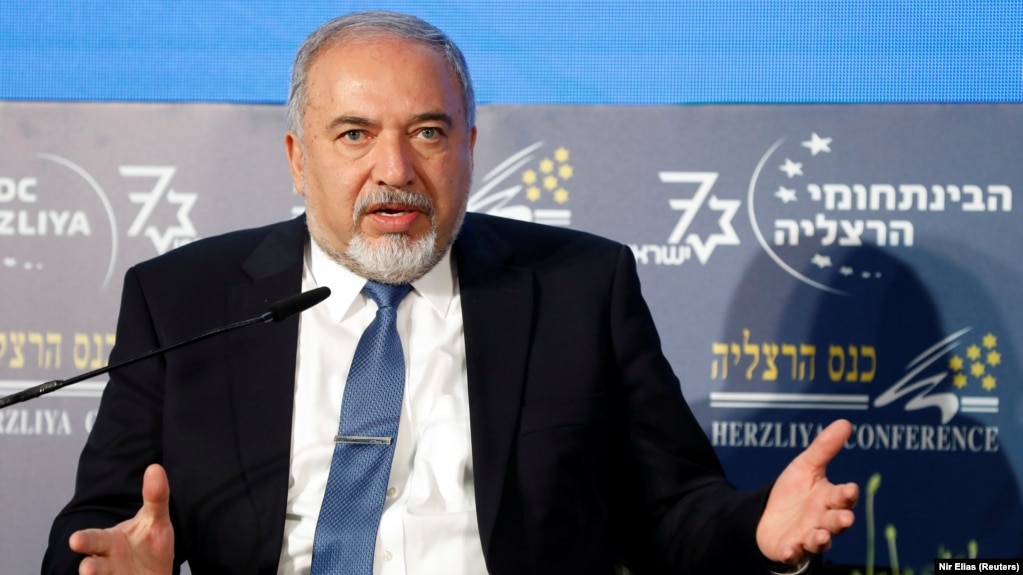 "Just a month ago, Netanyahu was facing a political crisis inside his religious, right-wing coalition: Avigdor Lieberman, who was his defense minister, resigned in protest of the government's policy on Gaza, and Netanyahu decided to keep the defense portfolio for himself – despite the fact that he is already Israel's foreign minister, health minister and, until yesterday, also the immigration absorption minister."
"As a result of that decision, Ministers Naftali Bennett and Ayelet Shaked of the right-wing Habayit Hayehudi party threatened to resign from the government and force a new election, unless the defense portfolio was given to Bennett. Netanyahu, who views Bennett as an electoral threat from the right, refused to accept their demand, and convened a news conference in which he warned that Israel was facing a severe security situation on its borders, one that would make going to new elections an irresponsible decision."
"We are in a particularly complex security situation. In times like these, you do not topple a government. It's irresponsible," Netanyahu said. "In the middle of a battle we do not play politics. The security of the nation is beyond politics, and the security of the nation is also beyond personal concerns," he added.
"Netanyahu's speech put Bennett and Shaked in a bind. They were afraid that if they would go ahead with their threat and dismantle the government, Netanyahu would accuse them of hurting Israel's security because of political considerations. As a result, they made an embarrassing about-face, and reluctantly accepted Netanyahu's self-appointment as Israel's defense minister."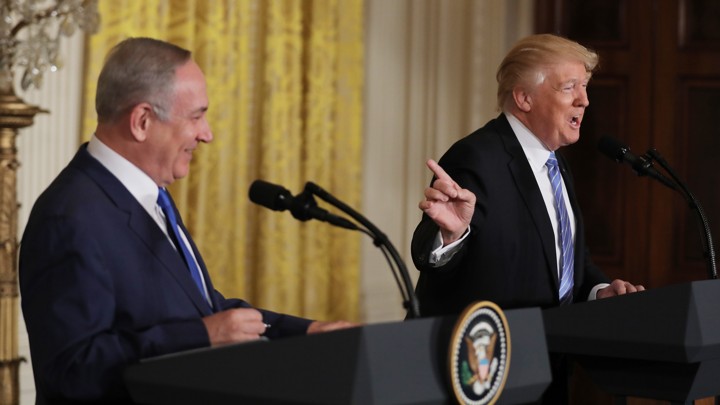 "Netanyahu, aware of how his "security first" statement from November would look in retrospect, tried to justify his sudden call for elections by saying that the Israel Defense Forces' efforts against Hezbollah's cross-border tunnels in the north was moving ahead, and that's why it was no longer dangerous and irresponsible to send Israel into an election cycle. This, despite the fact that just weeks ago senior Israeli officials warned that the effort against the tunnels could continue for months, and that the northern border would be on high alert for a long period of time."
"Netanyahu's developing narrative regarding security and the elections could perhaps enjoy the benefit of the doubt if it wasn't for Trump's surprising announcement last week that he is withdrawing all American forces from Syria."
See Haaretz :Pro-Israel Groups Turn Their Backs on Trump for the First Time Over Syria Withdrawal