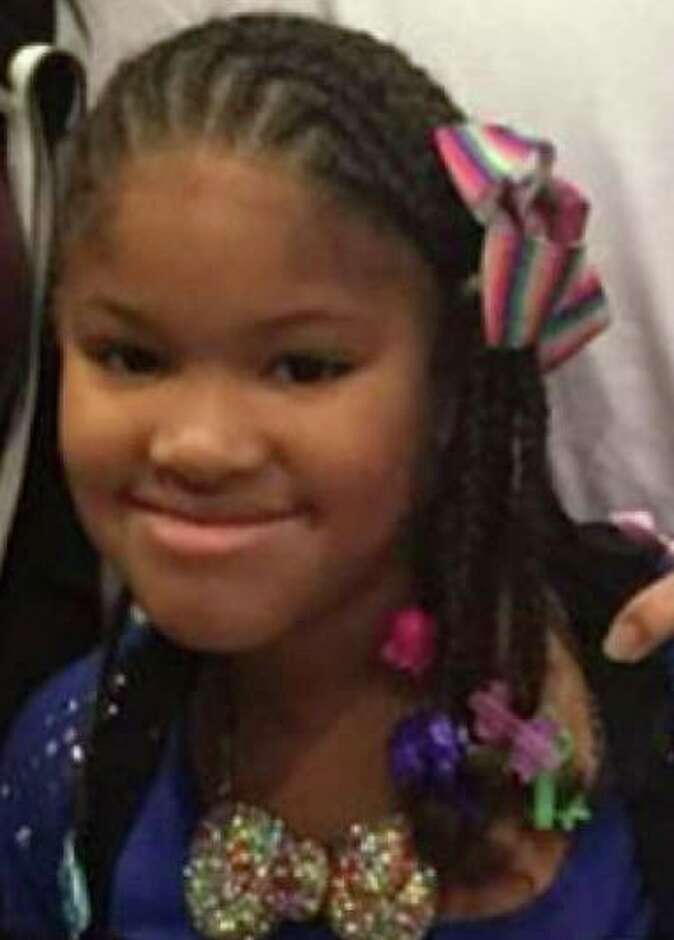 A fellow blogger, Jill Dennison of jilldennison.com had been bemoaning the fact that the murder of a young 7 year old girl Jazmine Barnes on December 30, 2018 in the Houston, Texas area hadn't garnered the media coverage it deserved, in part because the republican President Donald Trump sucks up most of the oxygen when it comes to to TV and print news.
Within the past couple days, I did note an increase in coverage in the cable TV news programs.
Imagine a Mother, in this case, LaPorsha Washington, taking her 4 daughters out on a Sunday morning by car to the local Walmart, when out of nowhere, the glass is shattered where the Mom was wounded as her beloved 7 year old child lost her life.
This is life in the USA, the land with too many guns.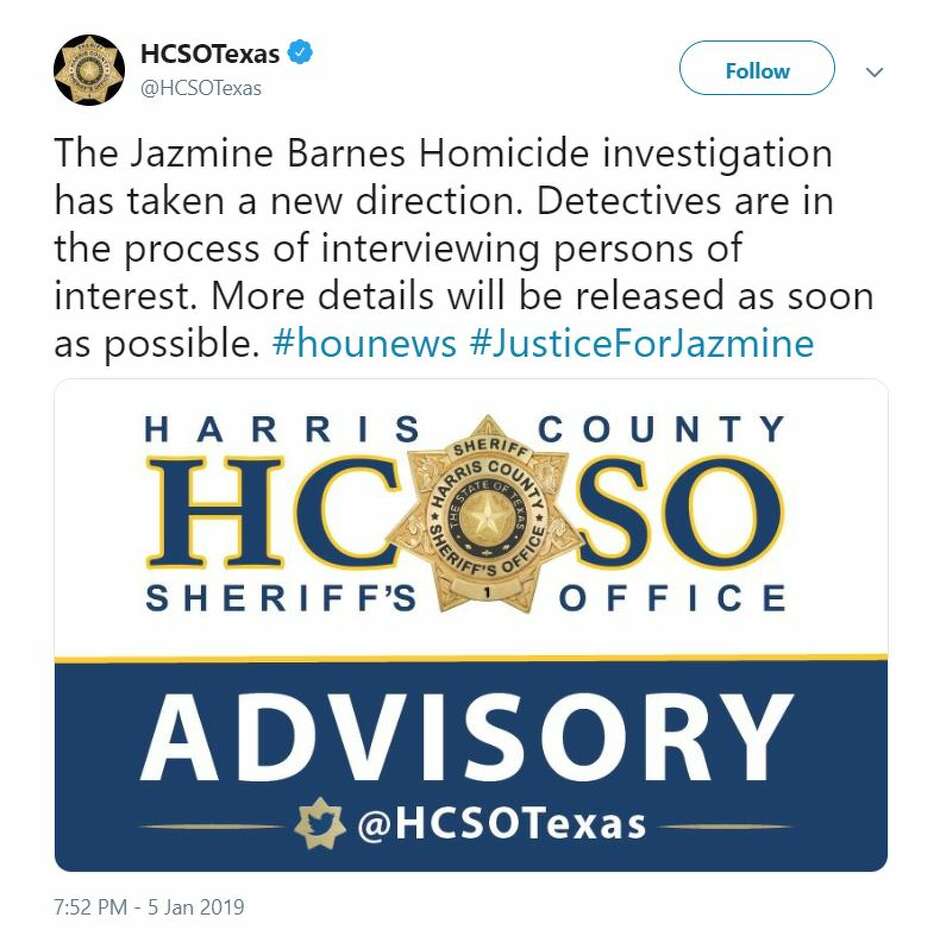 The community of Houston did ban together to support the family. A reward was offered for any tips leading to the arrest of the killer or killers. There was little information about the possible other than a pick-up truck in the area of the shooting and a composite drawing based on the memories of those present at the scene.
As per a KNOE8 news report, about 3 days ago, a $100,000 reward was being offered for any information leading to the capture of a child killer in Houston, Texas. The reward was being offered by a civil rights activist Shaun King and attorney S. Lee Merritt. The source of the reward money is from their private funds combined with donations from others, according to Merritt.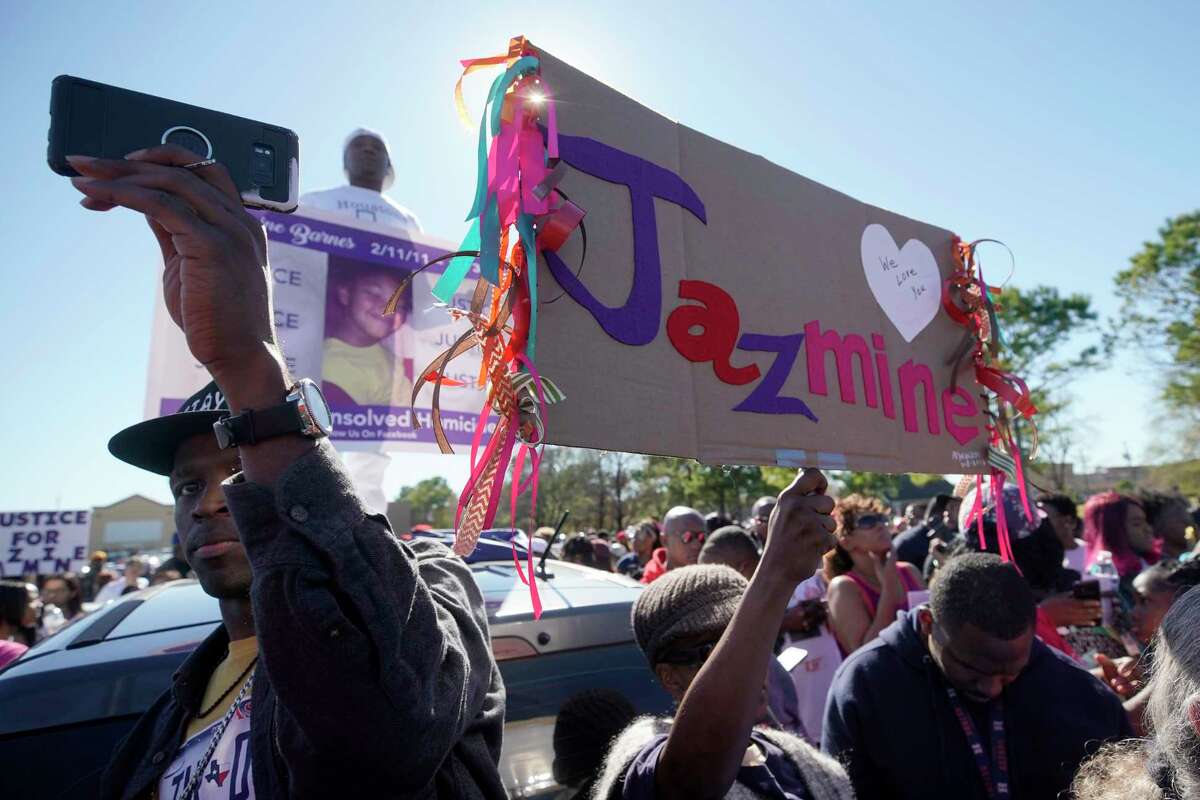 The local authorities had been pleading with the public to check their personal security cameras to help them catch a license plate number. Without a tag number, narrowing down the more than 6-million registered pickup trucks in Texas could be nearly impossible.
This publicity did produce a tip  which has led to the arrest of two suspects who have been arrested.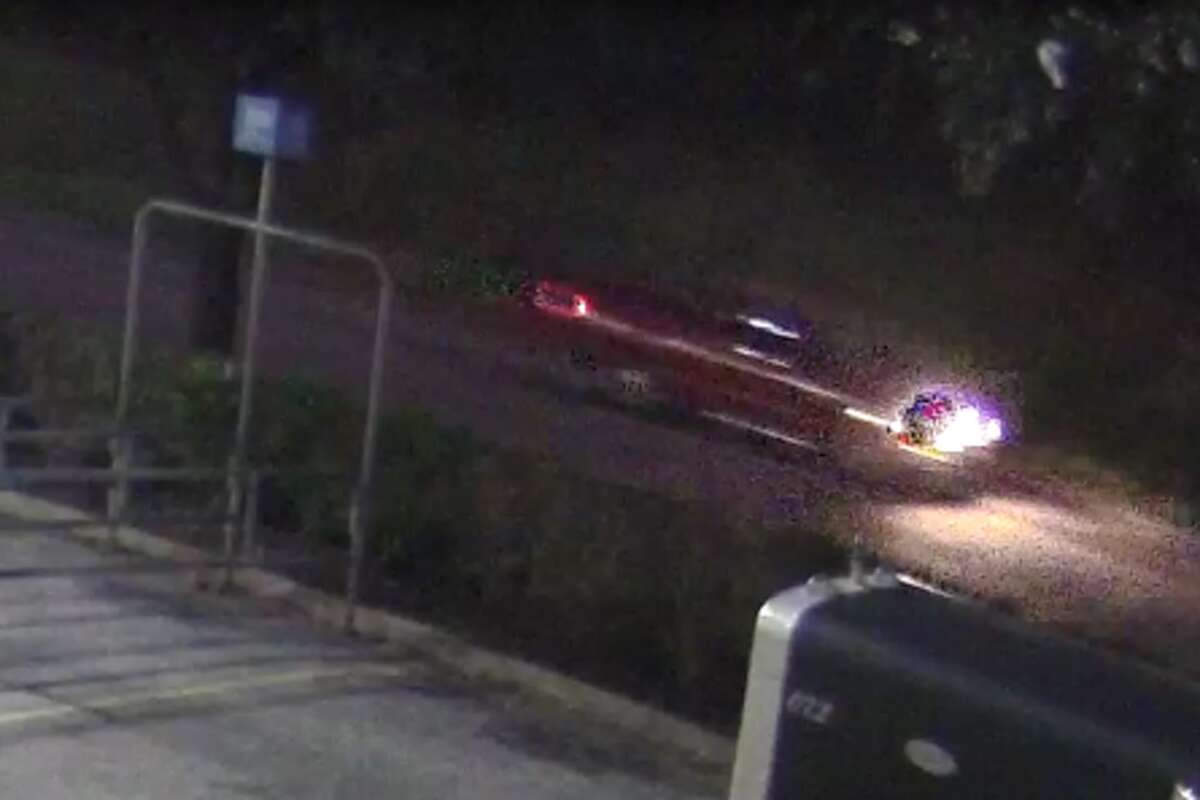 Here's the rest of the story…
As per a January 6, 2019 ABC 13 News, "A man is charged with capital murder in the the deadly shooting of 7-year-old Jazmine Barnes, and a second suspect has been taken into custody."
"Investigators say a tip led to the arrest of Eric Black Jr., 20."
"Investigation revealed evidence that corroborated the tip, authorities say, and Black was taken into custody in east Harris County without incident."
"Black reportedly admitted to taking part in the shooting.
"Sources tell ABC13 Larry Woodruffe, 24, has been arrested as a second suspect in the case. Those sources say Woodruffe is believed to be the shooter."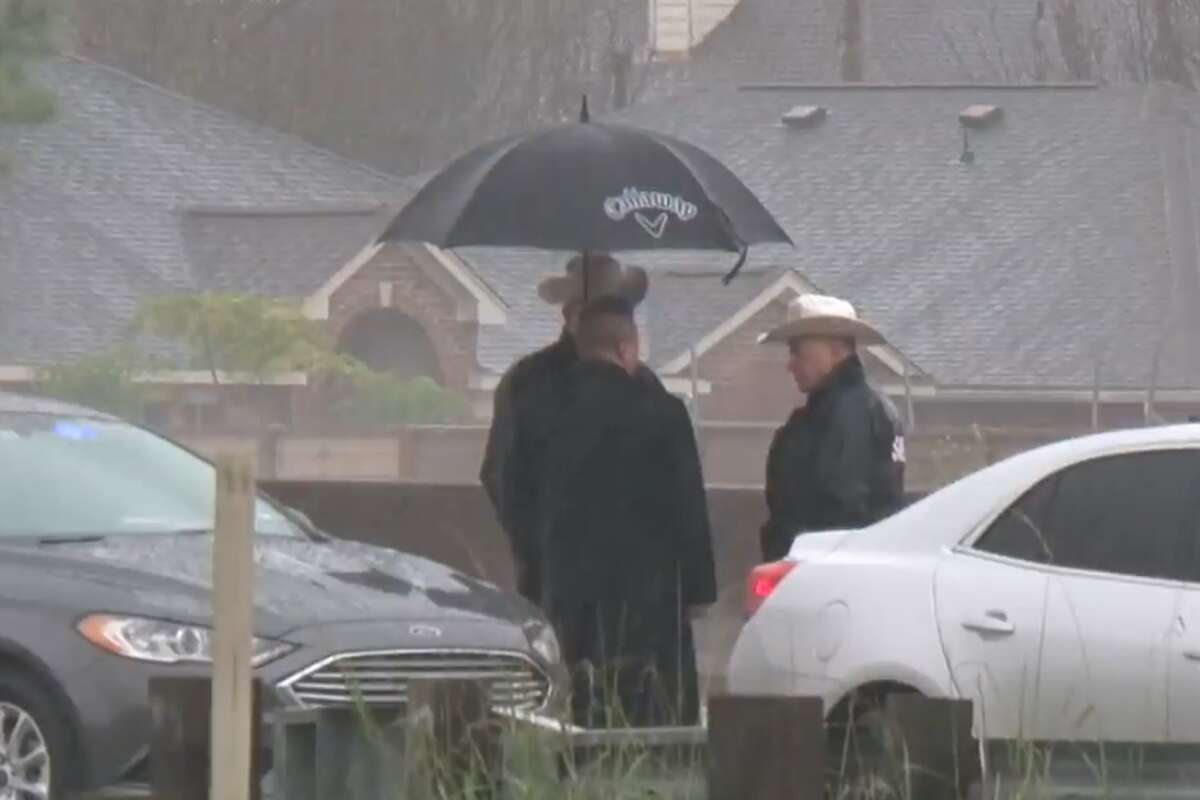 BREAKING: @HCSOTexas has identified 1st suspect in #JazmineBarnes murder as Eric Black, Jr. 20. I can also confirm a 2nd suspect as Larry Woodruffe, 24 (below). He is believed to be the shooter. No connection to Jazmine or her family, per sources. https://abc13.co/2VxiBpb #abc13
History:
"Jazmine's mother was driving Jazmine and her three sisters southbound on the East Sam Houston Parkway feeder road near Wallisville Road at approximately 6:50 a.m. on Sunday (Dec. 30, 2018) when they were fired upon by someone in another vehicle."
"At this time, investigators do not believe Jazmine's family was the intended target of the shooting, and that they were possibly shot as a result of mistaken identity."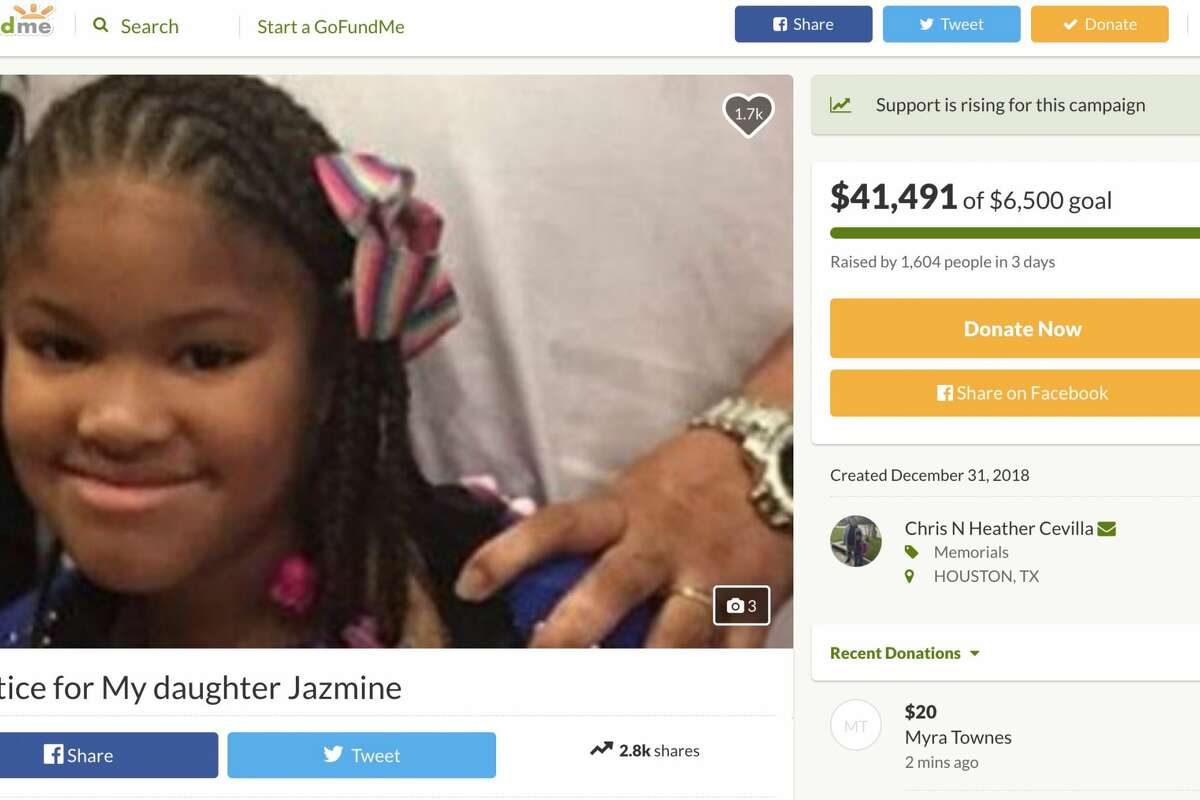 "I'm grateful to our dedicated investigators, the partner law enforcement agencies that provided vital assistance, and tipsters from across the nation who pulled together to support our work to get justice for Jazmine," Sheriff Ed Gonzalez said. "Our work is not finished, but I believe the people of Harris County can take comfort in knowing we have made great progress."
"LaPorsha Washington, Jazmine's mother, was injured during the shooting."
"When the shooting was over, one of her other daughters made the devastating discovery."
"She said, 'Momma, Jazmine's not moving. She's not talking.' I turned around and my 7-year-old was shot in the head," Washington said."