Update on 1/18/19: As per a 1/18/19 CNN report by Caroline Kelly,  "Special counsel Robert Mueller's office is disputing a BuzzFeed report that President Donald Trump directed his then-personal attorney Michael Cohen to lie to Congress about the proposed Moscow Trump Tower project."
"BuzzFeed's description of specific statements to the Special Counsel's Office, and characterization of documents and testimony obtained by this office, regarding Michael Cohen's Congressional testimony are not accurate," said special counsel spokesman Peter Carr in a statement."
What this means, I don't know. This is a continuing story that will get updated. But, at the very least, the facts of the BuzzFeed story are now suspect.
As per a tweet by Neal Katval:
"Mueller statement highlights need for an investigation, it doesn't resolve things. It could be Mueller doesn't have sufficient evidence Trump ordered Cohen to lie,or it could be about defending his Office's reputation as a no-leaks place.Stmt mentions SC office 2x. Time will tell"
As per a tweet by Malcolm Vance:
Malcolm Nance Retweeted Jason Leopold
"Shorter Special Counsel statement: 'Your report may not be precise … but, more importantly WE don't leak.' #CarryOn"
For real, BuzzFeed, based on two federal law enforcement officials, is breaking a story that when it's proven as per legal standards, is a game changer. What's described in this blockbuster report amounts to the FBI's Special Counsel Robert Mueller III purportedly having evidence that the republican President Donald J. Trump conspired to suborn perjury by specifically having instructed his former personal attorney, Michael Cohen to lie in his testimony before Congress about matters related to the president's real estate deal to develop a hotel in Russia, the "Moscow Project."
Here's a definition of "Subornation of Perjury" as per West's Encyclopedia of American Law, Edition 2:
The criminal offense of procuring another to commit perjury, which is the crime of lying, in a material matter, while under oath.
It is a 

criminal

 

offense

 to 

induce

 

someone

 to 

commit

 

perjury.

 In a 

majority

 of 

states,

 

the

 

offense

 is 

defined

 by 

statute.

Under

 

federal

 Criminal/Law    

(18

 

U.S.C.A.

 § 

1622),

 

five

 

elements

 

must

 be 

proved

 to 

convict

 a 

person

 of 

subornation

 of 

perjury.

 First, it must be shown that the defendant made an agreement with a person to testify falsely. There must be proof that the perjury has in fact been committed and that the statements of the perjurer were material to the case at hand. The prosecutor must also provide evidence that the perjurer made such statements willfully  with the knowledge of their falsity. Finally, there must be proof that the procurer had knowledge that the perjurer's statements were false.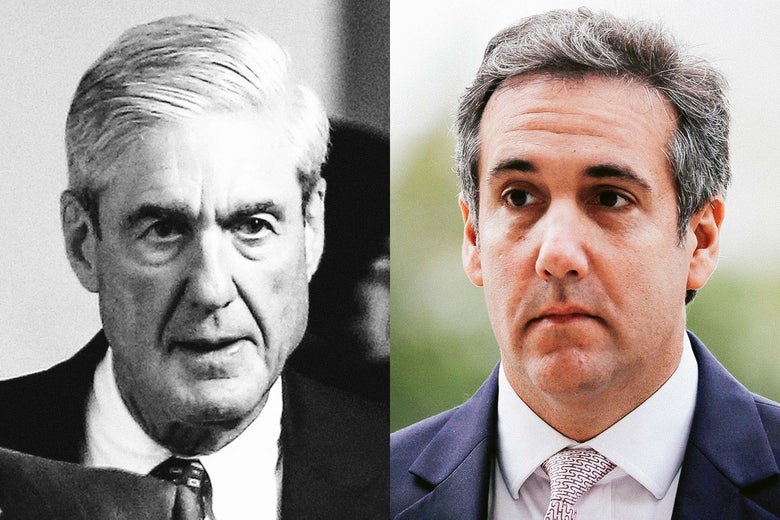 As per the 1/18/19 Slate report, " Coincidentally, the person who Trump has nominated to take over from Jeff Sessions as attorney general, William Barr, just 
confirmed
 to the Senate Judiciary Committee that he believes that the president could commit obstruction of justice by suborning perjury. Barr was asked about the subject in the context of a 
2018 memo
 he'd given to the Justice Department which otherwise argued that the president should be given wide latitude to make decisions without being accused of obstruction. Suborning perjury, though, Barr wrote, was is an obviously criminal act that it cannot be excused as an act of executive-branch prerogative:
"Obviously, the President and any other official can commit obstruction in this classic sense of sabotaging a proceeding's truth-finding function. Thus, for example, if a President knowingly destroys or alters evidence, suborns perjury, or induces a witness to change testimony, or commits any act deliberately impairing the integrity or availability of evidence, then he, like anyone else, commits the crime of obstruction."
As per History.com, "On July 24, 1974, the Supreme Court rejected Nixon's claim of executive privilege and ordered him to turn over the remaining tapes. When he refused to do so, the House of Representatives passed the first article of impeachment against Nixon for "obstruction of justice." On August 5, with the impeachment process already underway, Nixon reluctantly released the remaining tapes.
Now, we get why President Trump's PR lawyer Rudy Giuliani has recently been doing the TV Cables news circuit, twisting whatever he says into a torrent of confusion as he explains that he never said that there wasn't collusion between some on the president's 2016 campaign team and Russians but that the president had nothing to do with Russia's hacking US officials to help him win the presidency in 2016.
Here is the rest of the story…
On January 18, 2019, Everett Rosenfeld of CNBC penned the following BuzzFeed story, "Trump directed Michael Cohen to lie to Congress about Moscow project, BuzzFeed report says"
Bullet Points:
"U.S. President Donald Trump directed Michael Cohen to lie to Congress about the situation surrounding attempts to build a Trump Tower in Moscow, a new report from BuzzFeed said, citing two federal law enforcement officials involved in investigating the matter."
"Cohen, who served for years as Trump's personal lawyer, pleaded guilty in November to lying to Congress about a Trump real estate project in Russia, and the extent of the president's involvement in and knowledge of that deal."
"The report said Cohen told Justice Department Special Counsel Robert Mueller's team that Trump personally told him to lie in order to hide the real estate mogul's ties to the Moscow negotiations."
Excerpts:
"According to a new report from BuzzFeed, U.S. President Donald Trump directed Michael Cohen to lie to Congress about efforts to build a Trump Tower in Moscow."
"The report, published late Thursday evening, cited 2 federal law enforcement officials involved in investigating the matter. NBC News has not independently confirmed the report."
"Cohen, who served for years as Trump's personal lawyer and fixer, pleaded guilty in November to lying to Congress about a proposed Trump real estate project in Russia and the extent of the president's involvement in and knowledge of that deal. The project never came to fruition."
"Prosecutors said Cohen lied in order to minimize links between Trump and his Moscow building project, and to give the false impression that the project had died before the Iowa caucuses in February 2016, the first contest on the path toward a presidential nomination."
"At that time, Trump accused his former fixer of lying about his admissions in order to "get a reduced sentence."
"He's a weak person and not a very smart person," Trump said."
"When Cohen was sentenced to three years in prison in December it was for several crimes, including campaign finance violations he said Trump directed him to carry out."
"According to the BuzzFeed report, the 2 law enforcement sources said Cohen told Justice Department special counsel Robert Mueller's team that Trump personally told him to lie in order to hide the real estate mogul's ties to the Moscow negotiations. Mueller is investigating potential links between the Trump campaign and the Kremlin."
"As for the BuzzFeed report, the White House didn't immediately respond to a request for comment from CNBC sent late Thursday. The Washington Post quoted Trump's current lawyer, Rudy Giuliani, as saying, "If you believe Cohen I can get you a great deal on the Brooklyn Bridge."
"The Associated Press received a similar response."
"Notably, BuzzFeed reported that Mueller's office learned about Trump's alleged order for Cohen to lie through "interviews with multiple witnesses from the Trump Organization and internal company emails, text messages, and a cache of other documents." Cohen, the report said, then subsequently acknowledged that directive."
"Lanny Davis, who is Cohen's legal and communications advisor, declined to comment on the BuzzFeed story "out of respect for Mr. Mueller's and the Office of Special Counsel's investigation."
"Rep. Adam Schiff (D-CA), who chairs the House Intelligence Committee, said in a Twitter post that the allegation against Trump in the BuzzFeed article "is among the most serious to date."
The allegation that the President of the United States may have suborned perjury before our committee in an effort to curtail the investigation and cover up his business dealings with Russia is among the most serious to date. We will do what's necessary to find out if it's true.

BuzzFeed News

✔@BuzzFeedNews

BREAKING: President Trump personally directed his longtime attorney Michael Cohen to lie to Congress about negotiations to build a Trump Tower in Moscow in order to obscure his involvement. https://www.buzzfeednews.com/article/jasonleopold/trump-russia-cohen-moscow-tower-mueller-investigation?bftwnews&utm_term=4ldqpgc#4ldqpgc …