We already know that the republican President Donald Trump's rhetoric about there being an immigration crisis at the US SW border is a fake crisis which data based on the US government's own records, prove. For example there is hard data demonstrating that the Southwest border apprehensions and individuals deemed inadmissible at US ports of entry have been less in 2018 than what had been reported for the years of 2016 and 2014.
On January 23, 2019, Steve Rattner tweeted:
"Notes to Trump: 1.Illegal immigrants commit crimes at a lower rate than native-born citizens 2.The majority of illicit drugs enter the US through legal ports of entry https://wapo.st/2DtfjMG  https://wapo.st/2sFKePA "
Here's the rest of the story…
On January 23, 2019, Stuart Anderson for Forbes penned the following report, "There Is No Crisis At The Border – And DHS Stats Prove It"
Excerpts:
"At a June 21, 2018, cabinet meeting, Donald Trump talked about "the illegal immigration crisis on the southern border." But data coming from his own administration show there is no such crisis. This year, illegal cross-border migration is only about 11% higher than at the same point last year – and the administration said last year was the "lowest level" on record."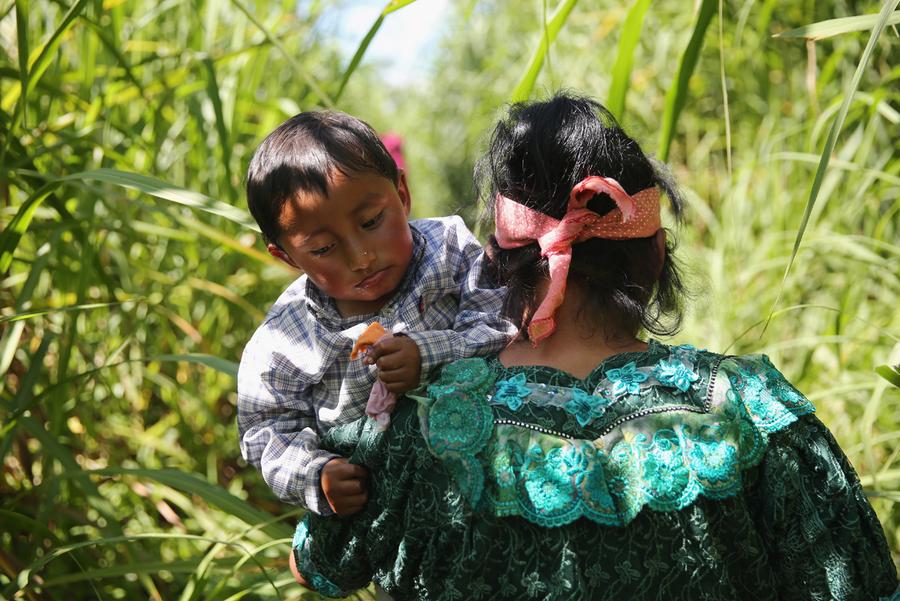 "Not long ago, in December 2017, the Department of Homeland Security (DHS) released and promoted an upbeat report declaring that illegal entry in the US had reached historically low levels. "In FY17, CBP recorded the lowest level of illegal cross-border migration on record, as measured by apprehensions along the border and inadmissible encounters at U.S. ports of entry," stated a Trump administration report from U.S. Customs and Border Protection (CBP). (Emphasis added.)"
Table 1: Southwest Border Apprehensions and Individuals "Inadmissible" at Ports of Entry Compared by Fiscal Year
October-May

FY 2018

October-May

FY 2017

October-May

FY 2016

October-May

FY 2015

October-May

FY 2014

October-May

FY 2013

340,030
306,793
362,020
284,020
380,116
329,428
Source: U.S. Customs and Border Protection.
"The report reflected reality: Border Patrol apprehensions along the Southwest border  plummeted by approximately 80%, from a high of over 1.6 million in FY 2000, to around 300,000 in FY 2017. (Apprehensions are considered a proxy for illegal entry, so the fewer apprehensions, the less illegal entry.)"
"Ironically, the government's own data show that illegal entry by family units is actually  down in FY 2018, notes Mark Regets, a senior fellow at the National Foundation for American Policy. Yes, despite all the talk about a crisis and the focus on families, Border Patrol data show apprehensions of family units who crossed the Southwest border illegally actually declined by 3% in the first eight months of FY 2018 compared to the same period (October-May) in FY 2017."
"Why the talk of a crisis? The case for a "crisis" rests on looking at only three months – March, April and May 2018 – and comparing them to the same three months in 2017. In March, April and May 2018, the combined number of apprehensions near the Southwest border and individuals deemed "inadmissible" at ports of entry were about 50,000 a month, a significant increase over the same three months in FY 2017, when the number was between 16,000 and 20,000 a month. (Data available here.)"
"However, there is a problem with focusing on only those three months. First, during the first five months of FY 2017 (October through February), the number of apprehensions and inadmissible people at ports of entry was 67,647 higher than during the same five-month period this year (FY 2018), or about 13,500 per month higher."
"Second, there is nothing unusual about 2018 when compared to the previous 5 fiscal years, according to U.S. Customs and Border Protection data. Table 1 shows that the level of illegal cross-border migration in FY 2018 for the first eight months (340,030) is actually lower than the same time period in both FY 2016 (362,020) and FY 2014 (380,116), about the same as in FY 2013 (329,428), and only higher than FY 2017 (306,793) and FY 2015 (284,020). If one goes back years earlier, the level of Border Patrol apprehensions was much higher than in FY 2018."
"Third, the total of 340,030 apprehensions near the Southwest border and individuals deemed "inadmissible" for the first eight months of FY 2018 is only 10.8% higher than during the first eight months of FY 2017. And the Trump administration declared FY 2017 "the lowest level of illegal cross-border migration on record."
"A less than 11% increase in illegal cross-border migration over 2017, the lowest year on record, means there is no crisis at the border, no need to employ "zero tolerance" policies that result in the separation of children from their mother or father, and no reason for the indefinite detention of parents and children as the recent presidential executive order proposes. Even higher numbers today or in the future would not justify such policies but governments (on both the right and the left) have often labeled something a "crisis" to justify extreme or unusual policies."
"That doesn't mean there is no problem. "Trump aides said his family separation policy was aimed at setting a strong deterrent," writes David Nakamura in the Washington Post. "But his administration, and lawmakers on Capitol Hill, have largely overlooked the more systemic problems of gang violence, domestic abuse and economic hardship in the poorly governed Central American countries."
"The separation of children was due to a "zero tolerance" policy under which the Trump administration prosecuted individuals for the misdemeanor offense of crossing the border illegally and removed children who were with a mother or father when apprehended."
"The "crisis," from the perspective of administration officials, is that people from Central America are seeking asylum. It is not just an issue of illegal entry, since, as discussed earlier, the data show Border Patrol apprehensions of family units have actually declined slightly compared with the same period last year. Members of the administration would also like to discourage individuals from going to a lawful port of entry to avail themselves of the right under U.S. and international law to apply for asylum. Donald Trump made that clear in a tweet that declared individuals should be sent home without access to "judges or court cases."
"To address the issue at the border the U.S. government should use alternatives to detention that show a good track record of people showing up for hearings (a number of such alternatives exist) and reestablish the Central American Minors (CAM) program or find other realistic ways for people to apply for humanitarian protection without taking a dangerous journey to the U.S. The administration should also work with Central American countries to stem the tide of violence propelling people to America."
"Due to a combination of changed demographics and improved economic conditions, the era of large-scale illegal migration by Mexicans to the U.S. – the reason cited for building a wall – is over. Today, in a phenomenon that began in the past five years, most of the people apprehended at the border are from Central America and reflect primarily the violent conditions in those countries."
"Why would you undertake such a dangerous journey?" Magdalena Escobedo, who works at a migrant shelter in Tucson, Arizona, asked the New York Times. "When you've got a gun to your head, people threatening to rape your daughter, extort your business, force your son to work for the cartels, what would you do?"
"The numbers show there is no crisis at the border. However, there are problems. The U.S. government should address those problems not with cruelty but with intelligence and humanity."
Link: View on forbes.com
See: You can read an article with analysis of the latest border data here and "Where The Idea For Trump's Border Wall Came From" can be found here.