Rep. Ilhan Omar, a Somali American immigrant who is Muslim, became the spark of a heated controversy played out both behind doors and publicly, where the Democratic Caucus members in the US House of Representatives thrashed out and debated among themselves how to address her having inserted Antisemitic tropes in her critical discussions pertaining to Israeli polices. She had publicly shared these Antisemitic canards via about 3-4 commentaries/ tweets/ dating back to 2012.  She does not have clean hands regarding her usage of Antisemitic tropes.
While it's possible that she grew up in a community where this misguided thinking was shared without her being aware of how these words could be hurtful to her Jewish brothers and sisters, she's old enough to realize that she needs to quickly become educated as to how her remarks referring to certain stereotypes have been used historically with the intent to do harm, like US groups favoring the State of Israel being all about the Benjamins; and how too many Americans' owe their primary allegiance to the State of Israel.
While Rep. Omar, was the catalyst for having set up a firestorm within the Democratic Party regarding how to address her insensitive actions, it was soon understood among many of the lawmakers that she too had been the victim of multiple anti-Muslim attacks.
To exacerbate this Democratic Party divide, it became obvious that younger progressives within the Democratic caucus were not on the same page with their elders. They didn't want appropriate criticisms of Israeli policies as being somehow equated to being Antisemitic.
In addition, it's hard to explain Rep. Omar's harsh critiques against Saudi Arabia's policies and recent actions, if she were truly acting solely from an Antisemitic heart.
It didn't help that GOP colleagues and the White House have appeared to relish their frequent attacks on Rep. Omar's character, revealing their not so muted wish to see her destroyed instead of her receiving constructive correction/ education as a freshman elected official.
Adding to the debate, there is the stench emanating from her fellow republicans who have been guilty of inflaming the embers of hate in the form of anti-immigration rhetoric and for providing cover for White Nationalists, neo-Nazis group members who at the 2017 Charlottesville, VA. Unite the Right rally could be heard chanting,  "Jews will not replace us."  This is because White Nationalists and the neo-Nazis members are almost always guilty of Antisemitism. The two go together. If GOP members condone/ tolerate the one, then they are condoning the other. We can include Islamophobia in this mix.
It's my opinion, that while Rep. Omar does not have clean hands, the GOP hands are filthy,  steeped in mud up to their armpits.
Let's not forget an example set by the GOP leadership in the US Congress.  Last October, 2018 when a crude mail bomb had been found in George Soros's mailbox, Representative Kevin McCarthy, the California Republican (and) House minority leader, tweeted, "We cannot allow Soros, Steyer and Bloomberg to buy this election!" The tweet, since deleted, was referring to all of them, who as Jews have been the object of anti-Semitic conspiracy theories.
How about The GOP Rep Jim Jordan of Ohio Representative with his usage of Antisemitic trope of using a dollar sign for the "S" in Tom Steyer's name. Mr. Steyer, the billionaire liberal activist, has Jewish roots.?
To be clear, this tweet counts both as inane AND anti-Semitic.

Rep. Jim Jordan

✔@Jim_Jordan

C'mon @RepJerryNadler—at least pretend to be serious about fact finding.

Nadler feeling the heat big time. Jumps to Tom $teyer's conclusion—impeaching our President—before first document request.

What a Kangaroo court. https://twitter.com/mkraju/status/1102209824853499904 …
As per the 3/7/19 NY Times report, But many lawmakers have been silent on the Jordan tweet — a point that IfNotNow, the organization of young Jews, noted in its support for Omar.
"Our generation refuses to ignore the shameful role the out-of-touch leaders in our community have played in elevating the attack on Ilhan, while ignoring the anti-Semitism from Rep. Jim Jordan," IfNotNow said in a statement, adding, "Instead of combating the most severe dangers against Jews and all marginalized people, our Jewish and political leaders are attacking one of the first Muslim women in Congress."
Link: House's Anti-Semitism Resolution Exposes Generational Fight …
All of the above debates, resulted in the Democrats drafting and the US House passing  a broad resolution which condemns all forms of hatred without specifically naming. Rep. Ilhan Omar of Minnesota. All 23 no votes with Rep. Steve King having voted present, were from Republicans.
See: Read: The anti-Semitism resolution the House will vote on Thursday
Here's the rest of the story…
On March 7, 2019, Mike Debonis, Felicia Sonmez and  John Wagner of the Washington Post penned the following analysis, "House overwhelmingly passes broad measure condemning hate in response to Rep. Ilhan Omar's alleged anti-Semitic comments"
Excerpts:
"Democrats engineered a House vote broadly condemning hatred on Thursday (3/7/19) in an attempt to move past alleged anti-Semitic comments by a freshman Muslim congresswoman — a battle that has torn the party apart and stymied attempts to present a unified agenda."
""The 407-to-23 vote capped days of frustration and anger over the comments by Rep. Ilhan Omar (D-Minn.) that have overshadowed Democratic policies — both legislation and investigations of President Trump — and raised questions about whether Speaker Nancy Pelosi (D-Calif.) could keep her fractious caucus together."
"Even crafting the generic resolution against bigotry proved difficult for Democrats on Thursday, after some groups objected to being omitted from an initial version. The resolution was revised shortly before the vote to add Latinos, Asian Americans and LGBT people to a list of groups subject to hate."
"The resolution condemned anti-Semitism and discrimination against Muslims in equal measure, a shift from a draft circulated Monday that rebuked only anti-Semitism. Neither mentioned Omar nor her comments specifically."
"It's not about her," Pelosi said of Omar at a news conference. "It's about these forms of hatred."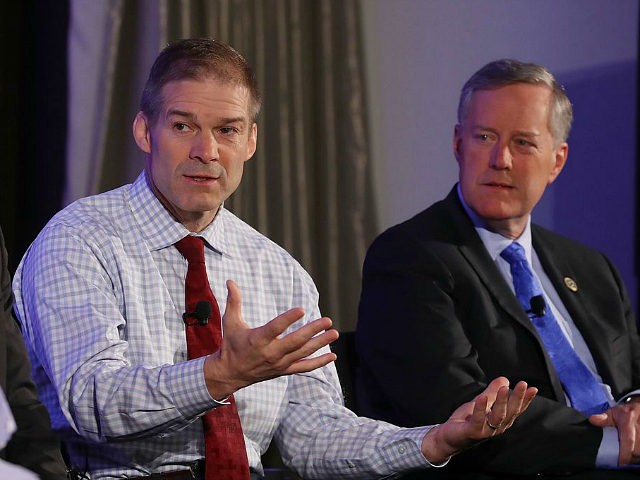 "Republicans mocked the Democrats and their internal struggles in trying to respond to Omar. Rep. Douglas A. Collins (R-Ga.) described the resolution as something that "all of us should've learned in kindergarten: Be nice."
"On the vote, Democrats were unified, but Republicans splintered. Reps. Lee Zeldin (N.Y.) and Liz Cheney (Wyo.), the GOP conference chairwoman, said the resolution should have dealt only with anti-Semitism. Rep. Peter T. King (N.Y.) and others objected to language dealing with law enforcement profiling, and Rep. Mo Brooks (Ala.) said he was "shocked" that the measure "refused to similarly condemn discrimination against Caucasian Americans and Christians."
"Omar drew intense scrutiny last week when she suggested that Israel's supporters have an "allegiance to a foreign country," remarks that angered many who saw them as hateful tropes. Her defenders argued that leadership was applying a double standard in singling out one of the two Muslim women in Congress."
"The resolution posted Thursday indirectly repudiates Omar's comments, saying that "accusations of dual loyalty generally have an insidious and pernicious history" and noting that such an accusation "constitutes anti-Semitism because it suggests that Jewish citizens cannot be patriotic Americans and trusted neighbors."
"It also includes language condemning anti-Muslim bigotry "as hateful expressions of intolerance that are contrary to the values and aspirations of the United States," and condemns incidents of mosque bombings and planned domestic terrorist attacks targeting Muslim communities."
"Omar, a Somali American immigrant, has spoken about religiously motivated verbal attacks and threats she has been subjected to. Last week, a sign posted in the West Virginia state Capitol falsely linked her to the terrorist attacks of Sept. 11, 2001."
"The decision to sanction Omar for her "allegiance" comments without mentioning the hatred she had faced — as well as incidents of intolerance concerning President Trump and other Republicans — infuriated many Democrats and prompted a backlash at the initial plan to condemn anti-Semitism specifically."
"That forced Democratic leaders to confront the divide while dealing with the sensitivities of their caucus."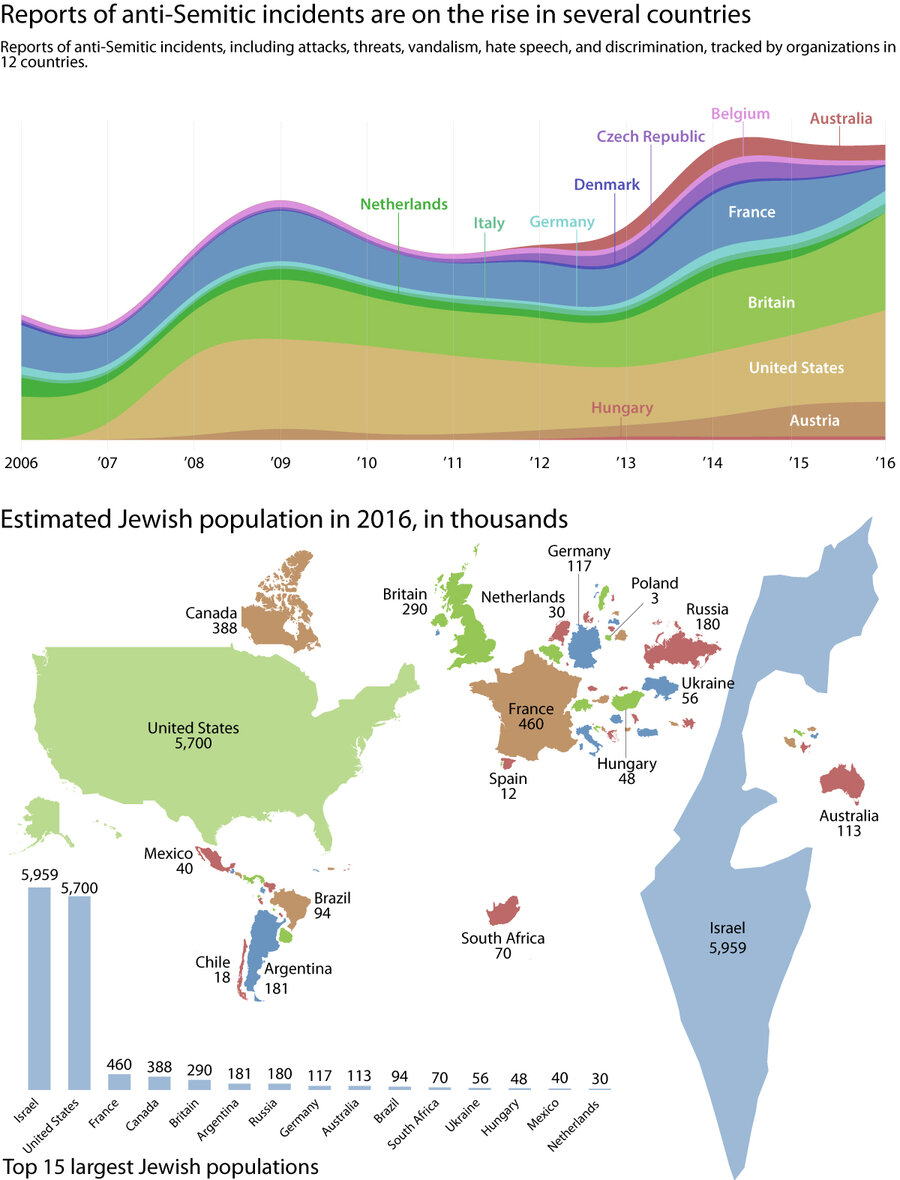 "It's been a tough, wrenching process, but I think that we have a really emphatic statement of our principles as a Congress," said Rep. Jamie B. Raskin (D-Md.), a co-author of the resolution. "I don't know that members want to be dragged down into every future statement or controversy that takes place with 535 members of Congress and millions of citizens. . . . But we do have an important value-defining and principle-clarifying role, and I think we lived up to that today."
"In one part, the seven-page resolution that passed the House acknowledges that white supremacists have targeted "traditionally persecuted peoples, including African Americans, Latinos, Native Americans, Asian Americans and Pacific Islanders and other people of color, Jews, Muslims, Hindus, Sikhs, the LGBTQ community, immigrants, and others."
"The version circulated earlier Thursday did not include Latinos, Asian Americans, Pacific Islanders or LGBTQ people."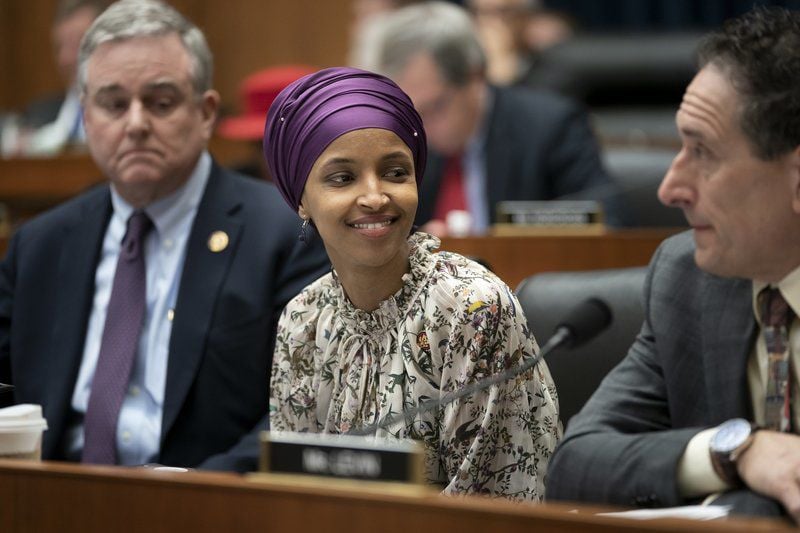 "It also mentioned racial attacks in Charlottesville in 2017, the killing of nine African Americans at a church in Charleston in 2015 and the deadly attack on a synagogue in Pittsburgh in October that left 11 dead."
"After the vote, she issued a statement with fellow Muslim Reps. André Carson (D-Ind.) and Rashida Tlaib (D-Mich.) calling the vote "historic on many fronts" for denouncing "all forms of bigotry."
"Our nation is having a difficult conversation and we believe this is great progress," they wrote."
"Pelosi, meanwhile, gave Omar tentative words of support."
"I do not believe that she understood the full weight of the words," Pelosi told reporters. "I feel confident that her words were not based on any anti-Semitic attitude."
"Some of the Democrats who sought to craft a response specifically condemning anti-Semitism spoke out on the House floor to argue that the measure should have been narrowly focused."
"There is too much hatred, too many other people who are targeted, and we need to support all of them," said Rep. Ted Deutch (D-Fla.). "But we are having this debate because of the language of one of our colleagues — language that suggests Jews like me who serve in the United States in Congress and whose father earned a Purple Heart fighting the Nazis in the Battle of the Bulge, that we are not loyal Americans. Why are we unable to singularly condemn anti-Semitism? Why can't we call out anti-Semitism and show we've learned the lessons of history?"
Link to article: House overwhelmingly passes broad measure condemning hate in …
This post was last updated on March 9, 2019.