Like most folks, I had never heard of this South Bend Indiana Mayor Pete Buttigieg who has decided to get in the ring to compete for the honor of becoming the 2020 Democratic Party presidential candidate. Heck, I'm still learning to pronounce his name. My son had advised me to take a look at him. Recently he participated in a CNN Town Hall event where he proved to be a very impressive. He's now in my top three picks to become the Democratic Party presidential candidate.
My other two favorites are Washington State's Governor Jay Inslee and California's US Senator Kamala Harris. All three have been successful politicians but their backgrounds include a job, requiring executive skills. Governor Inslee is a climate change expert who has the chops to help push forward the Green New Deal which is a plan designed to aggressively address climate change issues. For some time, I've been impressed as to how Senator Kamala Harris handles herself on the US Senate's Intelligence and Judiciary Committees to where I have no doubt that she can deal effectively against President Trump on the debate stage. But this is so early in the presidential candidate selection process, that I'm open to changing my mind as there are an array of great choices.
As per a 1/23/2019 FiveThirtyEight report, "How Pete Buttigieg Could Win The 2020 Democratic Nomination" by Gus Wezerek, "You'd be forgiven for not knowing, or at least not knowing how to pronounce, Pete Buttigieg's last name (it's boot-uh-judge). His political experience to date includes two terms as mayor of South Bend, Indiana, and … well, that's pretty much it."
"But on Wednesday Buttigieg became the second mayor to throw his hat inthe 2020 Democratic presidential primary ring, and he might not be the last. Buttigieg's age — he's 37 now, and would be the youngest U.S. president ever if elected — and Midwestern background could help him stand out against a quickly crowding field of aspirants. But it's also possible that Buttigieg, who wasn't even included in a recent Politico/Morning Consult poll of 20 potential candidates, won't be able to get on voters' radars or build a base of support."
"On paper, Buttigieg is impressive. The son of an immigrant father from Malta, Buttigieg graduated from Harvard, earned a Rhodes Scholarship, and worked as a consultant at McKinsey before moving back home to Indiana at age 29 to become the mayor of South Bend, making him the youngest mayor of a city with more than 100,000 people. While still serving his first term, Buttigieg took a seven-month leave of office to serve with the Naval Reserve in Afghanistan in 2015. Less than a year later, Buttigieg came out as gay. Buttigieg's sexuality didn't stop South Bend voters from re-electing him to a second term with more than 80 percent of the vote."
"All that success didn't go unnoticed. In a 2016 New Yorker interview, Barack Obama name-dropped Buttigieg as a potential leading light for the party. And the New York Times ("The First Gay President?") and Washington Post ("Could Pete Buttigieg Become the First Millennial President?") have both published profiles of Buttigieg in the last three years."
"Now, though, Buttigieg faces the challenge of turning that attention and potential into a campaign. How might that happen?"
How Buttigieg could win
"When FiveThirtyEight editor-in-chief Nate Silver wrote about how Democratic longshots might build constituencies in 2020, he identified Millennials as Buttigieg's core base."
"If Buttigieg can become the preferred choice of young voters, it would give him a powerful toe-hold in the race — Millennial voters could account for about a third of all primary voters in 2020. Even in his announcement video, you can see Buttigieg leaning into his youth and the need for a new generation of leadership."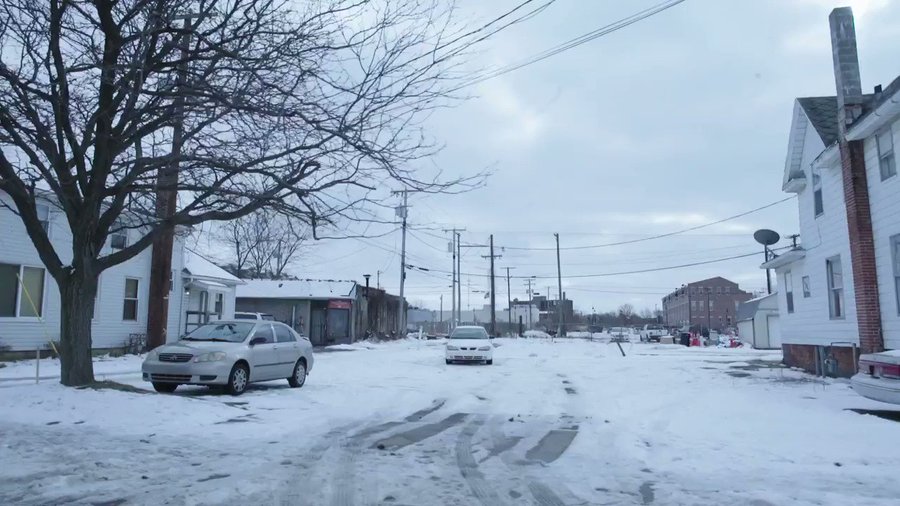 On March 11, 2019, Gabrielle Bruney of Esquire penned the following report, "South Bend Mayor Pete Buttigieg Just Proved He's One to Watch for 2020″ ("Here's why the long shot presidential candidate has everybody talking.")
Excerpts:
"After turning in an incredibly effective appearance at a CNN town hall event Sunday, (3/10/2019) Buttigieg's star seems to be rising. Here's what you need to know about the young presidential candidate."
Who is Mayor Pete Buttigieg?
"At just 37 years old, Buttigieg (pronounced "boot-edge-edge," though he also goes by "Mayor Pete") has already racked up an impressive resume. The South Bend native graduated from Harvard Phi Beta Kappa, earned a Rhodes Scholarship, and served in Afghanistan as a Navy Reserve Intelligence officer. At 29, he became the youngest mayor of an American city of 100,000 or more people upon his 2012 election."
"As mayor, he's helped to revitalize his Rust Belt city, spurring development in its downtown, preparing or demolishing vacant houses, and overseeing a steady rise in the population after years of decline."
"Buttigieg came out as gay 3 years ago, and has since wedded his husband, educator and comic Chasten Buttigieg. If he wins the Democratic nomination Buttigieg would become the first openly gay major party presidential nominee, and could potentially become the nation's first openly gay president."
Though Buttigieg announced his candidacy in late January, the mayor's first big moment in the national spotlight as a presidential hopeful came Sunday, when he participated in a CNN town hall at Austin's SXSW festival.
"Buttigieg was vocal in his criticism of VP Mike Pence. "Please don't judge my state by our former governor," he said at the event. When host Jake Tapper asked if Pence would be a better or worse president than Trump, Buttigieg groaned and asked, "Does it have to be between those two?"
"It's really strange because I used to believe that… [Pence] believes in our institutions and he's not personally corrupt, but then how could he get on board with this presidency?" Buttigieg eventually responded. "How could he allow himself to become the cheerleader for the porn star presidency…Is it that he stopped believing in scripture when he started believing in Trump?"
"Before ascending to the vice presidency, Pence was Buttigieg's Indiana governor. As mayor, Buttigieg spoke out against Pence's 2015 Religious Freedom Restoration Act, a law that threatened to allow business owners to discriminate against LGBT people."
"This is something that sends exactly the wrong message when we have been working so hard to move Indiana into the 21st century," Buttigieg said at the time. "It sends the message that some would rather we move backwards." Amid backlash that included corporate boycotts of the state, the Indiana legislature added an amendment to the bill that protects LGBT people from discrimination."
"During the town hall, Buttigieg also said he supported expanding Medicare to all Americans who want to buy into it, and discussed his experiences in Afghanistan. He called for an end to the "war on trans Americans" and for a Federal Equality Act that wold protect the employment rights of members of the LGBT community."
What are his chances in 2020?
Buttigieg's campaign began as such a long shot that bookmakers initially didn't even bother to calculate his odds of him winning the presidency, but his campaign will undoubtedly receive a major boost from this polished and viral town hall performance. FiveThirtyEight mapped his path to the presidency as one that would court the young, leftist wing of the Democratic Party. And he's already attracted praise from influential Democrats, including Barack Obama, who, at the end of his presidency, identified Buttigieg as one of the party's rising stars.