I've recently posted a series regarding how it's important to garner a better understanding of the belief systems of the US White Evangelical community because of their out-sized  influence that they've been exerting over the republican President Donald Trump and his Republican Party. Of note, the White Evangelism community in the USA comprises a minority at about 26% of the population who self-identify themselves as Evangelicals; however, its members have voted in 2016 for President Trump by a margin of 80%, plus, they continue to approve of his presidency at rates that exceed 70%. They add up to over 35% of the president's base of voters.
It doesn't help that this Evangelical community including the president's 2 key peoples in his administration are entrenched in the belief that the republican President Donald Trump has been sent by God to represent and champion their causes.
In addition, the president frequently relies on a group of Evangelical Christians within the White House for spiritual guidance.
See: : Evangelicals Have Out-Sized Influence In President's Crafting Of US Foreign Policy
I've led these posts with the disclaimer, "As a person of faith, I'm in agreement with almost nothing of the US White Evangelicals' religious teachings. I'm not an expert of this subject nor of the bible, however, I'm curious as to how the Evangelical thinking has been influencing the politics of today. I've had to rely on a myriad of sources including my daughter, an ex-Evangelical, to be able to write about this subject."
The following represents my thinking only…
I do not buy into the Rapture-end-times doctrine. One reason for my unbelief is that this rapture doctrine is a relatively new phenomenon that has found traction, mostly in the USA around the 19th century.
It plays on people's fears as it is generally understood that the end-times will be a time of lots of suffering. This Rapture belief allows them some escapism. But if we apply a little logic, if Jesus Christ and all but one of his beloved Apostles suffered torture and martyrdom in the early days of Christianity, what makes today's Christians think that they'll be spared the tough times?
This Rapture tenet goes against a basic teachings spoken by Jesus Christ, himself.  First, there are numerous bible verses where Jesus tells his disciples over and over again, not to worry about the end-times. It's hard for believers of the Rapture, not to worry as they would have to be concerned about being the one left behind or about their loved ones being left behind, as their thinking is expecting some to be taken up to Heaven before the times of tribulation, while others who don't yet qualify for salvation, are left behind.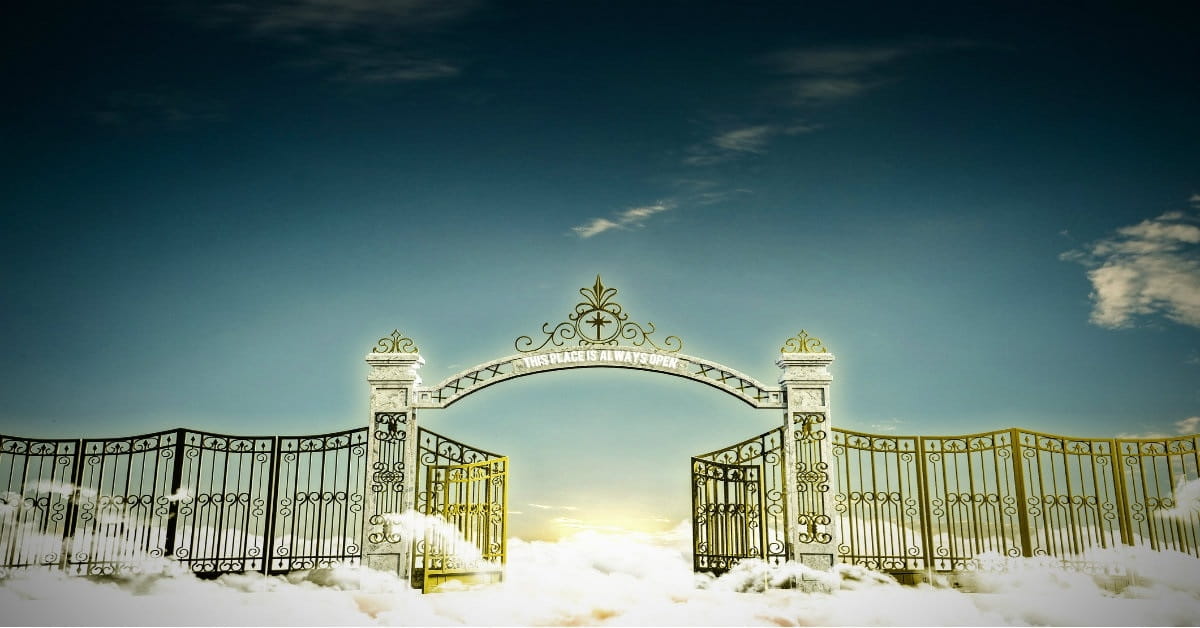 If a Christian doesn't buy into this Rapture thinking but as luck would have it, it turned out to be for real, what's the worst that could happen? They would be focusing on God's basic teachings like loving and relying on him, leading a good life, helping/ lifting up the poor, the sick, the prisoner, etc. where they would be prepared and rewarded for their obedience.  But what if the reverse is true, where these rapture believers find out that their theory is a falsehood, and that their focus on this heresy resulted in them neglecting His instruction? They're the ones who'll be truly left behind.
This Rapture theology by default results in its followers looking down on those who don't share these same convictions. This is counter to the way that their Savior acted while he spent time, here on earth.
Those same believers become so focused on this dogma that they neglect obeying God's most basic instructions like treating their neighbors as they would like to be treated, caring for the poor and the stranger, acting in a spirit of love and generosity, following the ten commandments. They will end up like the 5 virgins parable in Matthew 25: 1-13 who were left behind because they were not ready to meet their groom.
Those Evangelicals who believe in the Rapture refer to the following bible verse 1 Thessalonians 4:17:
Believers Who Have Died (1Thessalonians 4 (NIV))
13 Brothers and sisters, we do not want you to be uninformed about those who sleep in death, so that you do not grieve like the rest of mankind, who have no hope. 14 For we believe that Jesus died and rose again, and so we believe that God will bring with Jesus those who have fallen asleep in him. 15 According to the Lord's word, we tell you that we who are still alive, who are left until the coming of the Lord, will certainly not precede those who have fallen asleep. 16 For the Lord himself will come down from heaven, with a loud command, with the voice of the archangel and with the trumpet call of God, and the dead in Christ will rise first. 17 After that, we who are still alive and are left will be caught up together with them in the clouds to meet the Lord in the air. And so we will be with the Lord forever. 18 Therefore encourage one another with these words.
But those who refer to the above verse 17 to justify their belief in the rapture thinking, are taking that part when peoples are taken up to Heaven, out of context, as this is referring to the actual end-times, not a trial run for it or a two-step plan.
As per a 1/14/ 2019 Patheos report, "Is the Rapture Biblical?" by Frank Viola:
"1 Thessalonians 4 states. So the "rapture" is biblical. BUT not the way that most Christians have been taught. The catching away is a greeting to Jesus in which God's people will meet Him in the air and then escort Him back to earth. You see, God's game-plan has always been to bring heaven to this earth. Not to take us away from earth into heaven."
"Thus His prayer, "Your will be done on earth as it is in heaven" and why the New Jerusalem — which is a huge signpost of the church — descends on the earth at the very end of the Bible."
"The fact is, all the references in the New Testament about Christ's second coming are describing the same event . . . just different aspects of it. There's no biblical support for a two-stage coming of Jesus. In fact, that idea is very new. It originated in the 19th century."
This end-time Rapture theology has all the markers of what is referred in the "Book of Revelations" in the bible to as "the Great Deception"…
As per a 9/28/2017 Quora report, "What is the "Great Deception "in the Bible?" by Colin Green, "Hi, In the book of Revelations John speaks of a Great Deception that man would readily believe in the Last Days because they would rather believe the pseudo science of man then the truth of God."
"Why ? you may ask, all will be explained in the process of time. There're more people living today that believe in aliens more then believe in God, believe in the heliocentric model of our universe instead of the one created by our Creator."
"There are more people living today that believe in the Big Bang and dinosaurs and the science fiction which is outer space."
"This is why God has brought this deception. This all ties in, with the New World Order which is now being instigated in this world. The devil knows that man loves darkness rather then light and is ready to accept this NWO (New World Order/ One World Order) and the deception he has been perpetrating for the last 500 years or so. He knows his plan is working as man has turned their backs on God and would rather believe the lie."
2 Thessalonians 7–12
"7For the mystery of iniquity doth already work: only he who now letteth will let, until he be taken out of the way. 8And then shall that Wicked be revealed, whom the Lord shall consume with the spirit of his mouth, and shall destroy with the brightness of his coming: 9Even him, whose coming is after the working of Satan with all power and signs and lying wonders, 10And with all deceivableness of unrighteousness in them that perish; because they received not the love of the truth, that they might be saved. 11And for this cause God shall send them strong delusion, that they should believe a lie: 12That they all might be damned who believed not the truth, but had pleasure in unrighteousness."
"You will see and experience the full might of the devil's evil plan if you are alive when the Holy Spirit is taken from the earth. This plan for a New World Order in which the devil is the chief, and the governments of this earth come together to form a one world government incorporating one currency, one banking system, and one religion, which everybody will have to conform to. But the most insidious thing of all is the depopulation of the world down to under 500,000,00 people, this means that 90% of the population must die."