This past week, I had been watching on TV, the US Attorney General William Barr self-destruct while he was testifying before the the US Congress. This is a man who used to enjoy a very decent reputation based on his prior stint as an attorney general and a reasonably good resume. Professionals who've known him for decades can't explain this Dr. Henry Jekyll version of William Barr as they witness his break down. He's throwing away his honor, any prestige he had, out the window.
It was the most dramatic and worrisome proof of Mr. Barr's willingness to do Trump's bidding that became obvious during his testimony before the US Congress, when he suggested that he was launching an investigation into "spying" on the Trump campaign. He was referring to the old tried and true right wing conspiracy theory spun by the likes of Rep. Devin Nunes which has been proven false by numerous credible fact-checkers. There are the president's apologists who have been working overtime to clean this up, but most of us, heard him, loud and clear.
Whatever Mr. Barr claimed that he was reviewing to please the president, there's a real on-going Inspector General's probe in process that's supposed to be finalized by the summer of 2019 regarding the FBI's role in the early time period (2016-2017) when its agents where trying to figure out what Russia was up to with their multiple attempts to contact members of Trump's campaign team.
I've been speculating that perhaps he's joined the club of extreme right conservative religious activists who've convinced themselves that President Trump has been sent by God as a tool to further their causes. He's a practicing conservative Catholic and a member of the far right Catholic organization, the Knights of Columbus. There are evangelicalized" white Catholics. and Mr. Barr is a practicing conservative Catholic plus a member of the far right Catholic organization, the Knights of Columbus.
The House Speaker Nancy Pelosi says, he has gone off the rails.
Non-partisans like Benjamin Wittes of the LawFare blog have been advising readers to give Mr. Barr a chance to prove himself, but even Mr. Wittes has been forced to question Mr. Barr's spying comments.
In a 4/11/2019 blog, he wrote, "I'm not one of the many people looking to think ill of Barr. Indeed, I have taken a lot of heat recently for being willing to give him the benefit of the doubt on the specific issue of his production of a redacted version of the Mueller report. That said, his comments today were reckless. They will play into gross conspiracy theories. They are also unfair to the individuals who Barr suggested had engaged in some sort of unspecified wrongdoing."
All of us can agree that the US Attorney General William Barr has been moving heaven and earth to delay the negative consequences regarding his boss's misdeeds, but his priority should be to protect the interests of the American peoples.
Here is the rest of the story…
In April 10, 2019, Greg Sergant of Washington Post penned the following op-ed piece, "Adam Schiff just issued a stark warning about William Barr"
Excerpts:
"As you've heard, on Wednesday morning 4/10/2019, Attorney General William P. Barr made the remarkable claim that the Trump campaign might have been the target of "spying" by law enforcement during the 2016 campaign."
"I think spying on a political campaign is a big deal," Barr said, adding when pressed: "I think spying did occur, yes."
"Barr did say the core question is whether that spying was justified, and said it might have been. But this nonetheless counters what intelligence officials have said, which is that they did undertake a counterintelligence investigation into Russian interference and potential Trump campaign conspiracy with it during the campaign — but that no spying occurred."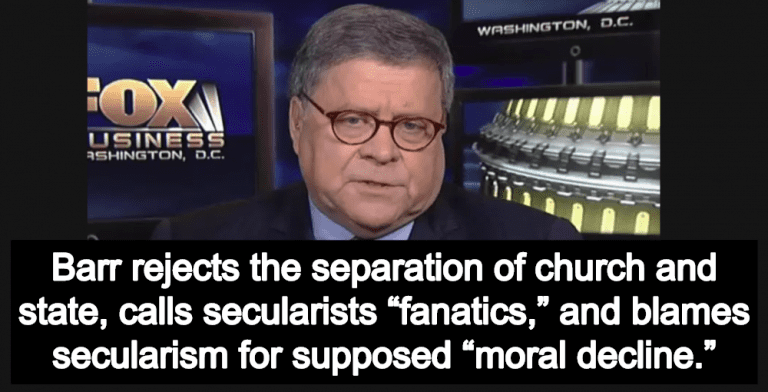 "Indeed, Barr even said the Justice Department would be examining the genesis of the Russia probe. While Barr did clarify that this wouldn't be an "investigation of the FBI" and subsequently walked back the spying claim a bit, he also said there was "probably a failure among a group of leaders there in the upper echelon," which, remarkably, seems like he's largely made up his mind on this question already."
Taken altogether, at a minimum, Barr generally ratified a view of the Russia investigation that will make President Trump very pleased with his new attorney general.
"In an interview, Rep. Adam B. Schiff (D-Calif.), chairman of the House Intelligence Committee, suggested that this claim is nothing short of alarming."
"I'm shocked to hear the attorney general of the United States casually make the suggestion that the FBI or intelligence community was spying on the president's campaign," Schiff told me. "I'm sure it was very gratifying to Donald Trump."
"It's unclear what "spying" Barr was pointing to, beyond the fact that law enforcement did undertake an investigation of Russian interference and possible conspiracy with it. Trump has made many extremely lurid variations of the same claim, including suggesting that President Barack Obama ordered his phone tapped."
"Schiff pointed out that the bipartisan Gang of 8 — the leaders and intelligence committee chairs in both parties — were already briefed by the Justice Department after Trump made yet another version of the assertion. At the time, the Democrats issued a joint statement saying nothing they had been told supported the notion of untoward conduct.
"It's unclear to me what Barr was referring to," Schiff said. He noted that he was unaware that the statement he and other Democrats put out had ever been "contested by anyone on either side of the aisle."
"All I can make of it is that he wanted to say something pleasing to the boss, and did so at the cost of our institutions," Schiff said.
"Asked if Schiff would seek another briefing from the Justice Department on Barr's latest claim, Schiff said: "We'll certainly try to get to the bottom of many of the things he has been saying over the last 2 days — his references to investigation into the president's political opponents."
"The big picture is this," Schiff said. "The post-Watergate reforms are being dismantled, one by one. The Trump precedent after only two years is that you can fire the FBI director who is running an investigation in which you may be implicated as president."
"You can hire an attorney general who has applied for the job by telling you why he thinks the case against you is bogus," Schiff continued. "That new attorney general can then selectively edit the work of an independent or special prosecutor, and allow the Congress and the public to see only parts of it. And that new attorney general can also initiate inquiries into the president's political opponents."
That reference to selective editing, of course, concerns special counsel Robert S. Mueller III's report, which Barr has pledged to release within a week, but with some redactions, and without turning over the full report to Congress. Since Barr released his four-page summary exonerating Trump, some on Mueller's team have claimed he played down the seriousness of their findings.
Link to entire report: washingtonpost.com/opinion…
Washington Post related articles: